Artists of the Week - Doppeldenk
Can contradictory beliefs exist in one's mind simultaneously without a conflict? Can two plus two equal five. George Orwell's characters believed they can and artist collective Doppeldenk proves that this notion can be a great artistic inspiration. Marcel Baer and Andreas Glauch, members of the artist collective Doppeldenk borrowed the name from the Orwell's word doublethink, introduced in Nineteen Eighty-Four, and started to explore the concept of cognitive dissonance and how it can be transgressed in new forms of complex thinking. Leipzig-based duo embraces ambiguities of our age, creating works that look affirmative of today's mass culture and subvert mainstream values at the same time. This week they will present their new body of work in Düsseldorf and we decided to use this occasion to speak more about their art.
Doppeldenk Art - Embracing Contradictions
If there is something Doppeldenk duo does best, it is the way they embrace contradictions. Their multifaceted art practice includes graphical painting, sculpture, prints and installations. Each of their artworks is a multilayered composition of elements that often seem opposite to one another. It is their strong belief that between brainwashing ideology and critical thinking new convictions are born and their art perfectly embodies this idea. Vibrant neon artworks, familiar pop culture references and overall celebratory atmosphere of their pieces instantly capture the attention of the beholders. Once they're drawn into the mesmerizing world of Doppeldenk, and start looking at the pieces more carefully, viewers are bound to discover new meanings and topics that range from politics and religion to environmental issues and social conflicts. There is always something new to unveil in the work of the artist duo, which makes it so exciting for the audience.
Exploring the Meaning of Numbers in Dusseldorf
For their exhibition in Düsseldorf at Pretty Portal Gallery, Doppeldenk duo will question the notion of doublethink in relation to numbers. Although numbers function as universal symbols with practical purpose they are not empty of cultural values and meanings. Their new paintings, installations and prints will shed new light on numbers, looking at their potential to be deceiving means of manipulation, symbols with magical characteristics and graphical concepts used in various artistic mediums. Kraftwerk fans will also be happy to know that Marcel Baer and Andreas Glauch created a piece honoring their song Numbers from the Computer World album recorded in Düsseldorf. If you are not particularly fond of books and don't care about Orwell's novels, but you're interested in the notion of doublethink than take a look at the work of Doppeldenk duo. You'll be surprised what secrets about our world you can decipher.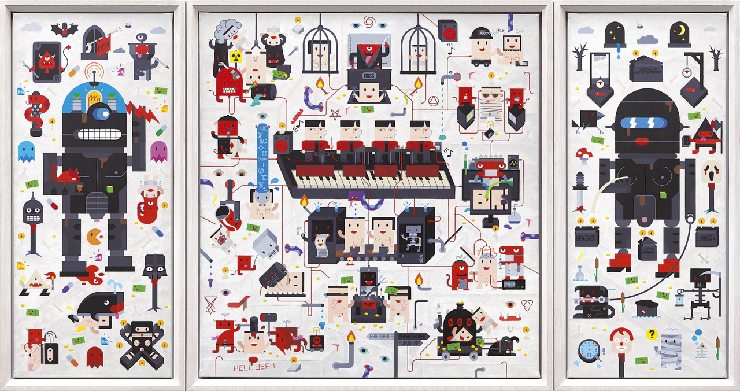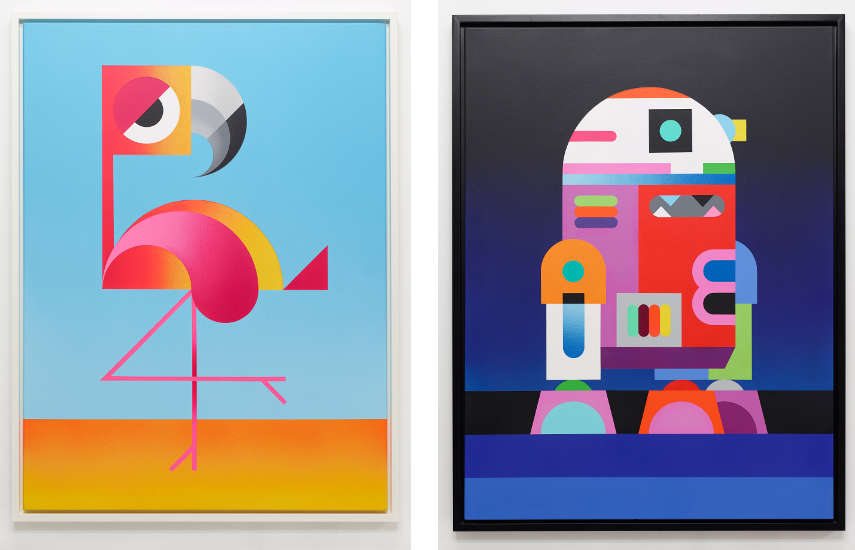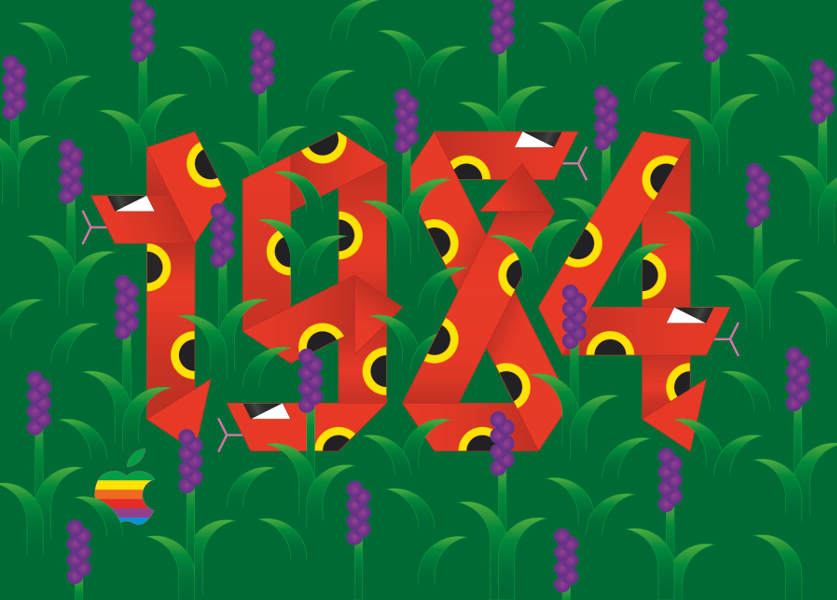 Featured image: Doppeldenk portrait via pictoplasma/Flickr; all images courtesy of the artists and Pretty Portal Gallery.
Follow These Galleries
Dortmund, Germany

Düsseldorf, Germany