Conceptual Art of Dora Mauer Coming to White Cube Mason's Yard
White Cube is proud to present an exhibition by Dora Maurer, a Hungarian artist who will have her works displayed at Mason's Yard. Dora Maurer is an artist whose conceptual work spans 50 years and includes paintings, drawings, prints, photographs, and films. She is acknowledged as one of the most important Hungarian avant-garde artists and she is an active teacher and curator and is known as one of the most experimental creative spirits from Eastern Europe in the past half century. The exhibition at White Cube titled 6 out of 5 will be the first show in the UK to include the scope of her copious career from her beginning to this day, and will include an assemblage of paintings that date from the late 1990s to the present. In addition, two major wall installations executed especially for this occasion will be exhibited.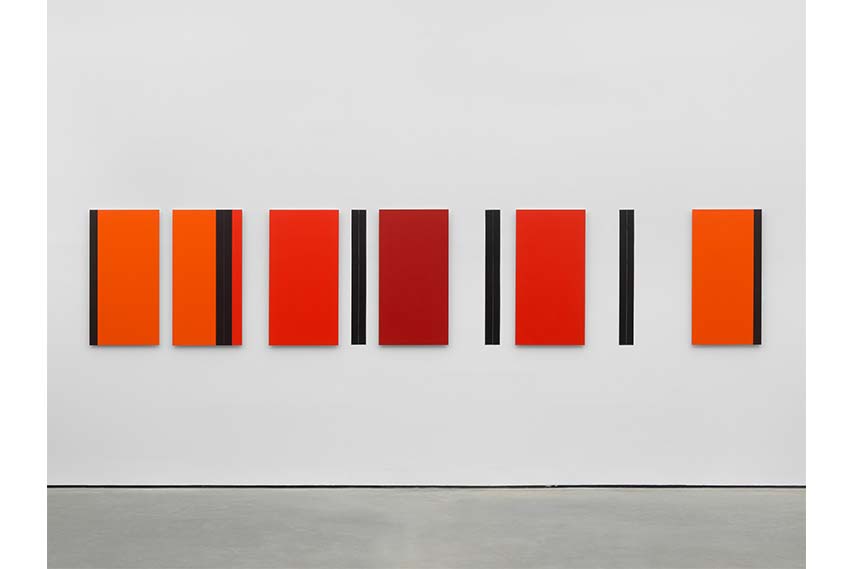 Dora Maurer – The Artist Between the East and the West
Dora Maurer is an artist whose radical work includes indeterminacy, and allows various possibilities and a myriad of interpretations, but it simultaneously concentrates on the grammar of geometry, mathematical systems, and methodologies. She uses the approach that allows her to alternate between experiments based on process and investigations of compositional logic based on rules. Dora Maurer was inevitably affected by the social and political turmoil of the communist Hungary, but she managed to move between Budapest and Vienna, incorporating the elements of the east and the west in her works. This was mostly due to the fact that she got a scholarship to study in Vienna in 1967, where she had met Tibor Gayor, who later became her husband, and is a Hungarian artist with Austrian citizenship.
The key period of her artistic development were the times of the 1970s when she started to create conceptual photography, structural films, and drawings, after a period of her interest in printmaking. Sometimes her artworks included found and natural forms, as seen in Schautafel 3, executed in 1972, made from an organic mass of twigs dripped with brown paint and set against a geometric grid. The photo series entitled Reversible and Changeable Phases of Movements, produced in 1972, Maurer described as "minimal sequences of movement which I analyzed and captured photographically". The photographs, arranged in a grid formation, capture repetitive and simple actions such as throwing a ball or clenching a fist and create a story line of pictures that can be viewed both from left to right, and right to left.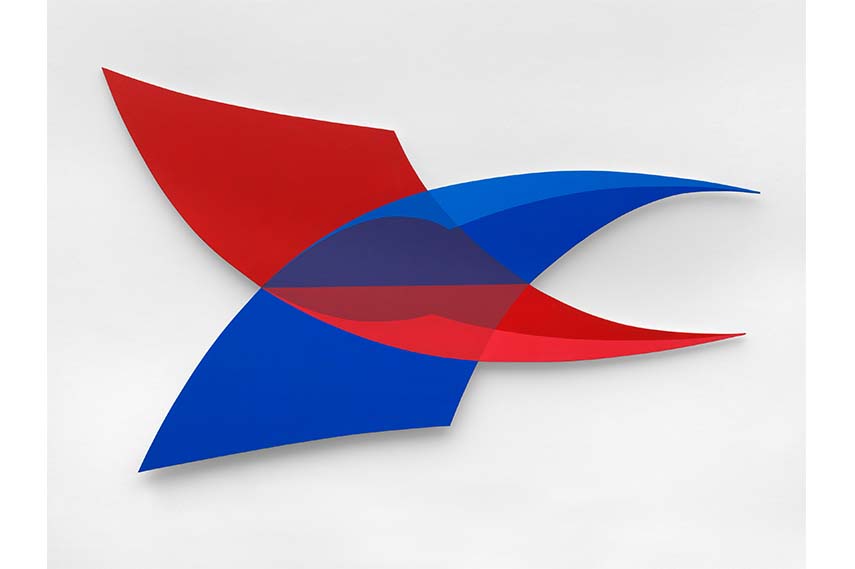 Color and Form
During the decade of the 1980s, Maurer continued to investigate geometric forms, questioning the scope of influence of color and color perception on them. In the acrylic paintings she created in this period, she depicted what seem to be overlaid and intersecting forms in strong shades, comprising a three-dimensional sense of mobility. These paintings were not created in any manner of sculptural manipulation, but instead by the use of color to make an illusion of layering or transparency. One of the good examples of this style is Overlappings I (1999), made from two intersecting planes of colors. Another fine example of her work is the recently created IXEK series, influenced by the color theory of Josef Albers, that is concerned with color and form and the way they penetrate one another.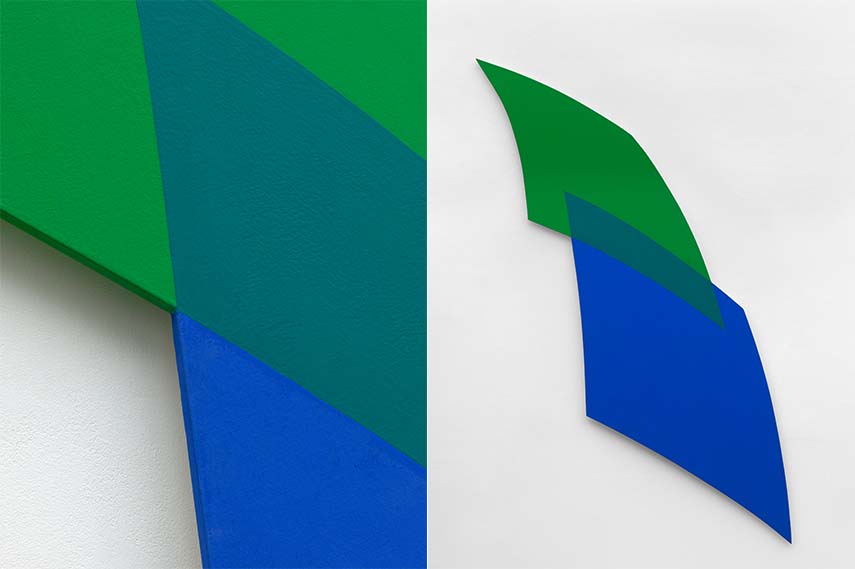 Dora Mauer Exhibition at White Cube
The exhibition at White Cube Mason's Yard will be displayed from May 24th to July 9th, 2016. It is organized by Katharine Kostyal, and will have a preview on Monday, May 23rd, from 6 PM to 8 PM. Dora Maurer is curating an exhibition of the works of her husband Tibor Gayor at Carl Kostyal in London, entitled Lares et Penates. She studied at the Hungarian Academy of Fine Arts and her works have been exhibited all over the world, most recently in Tate Modern in London, Museum of Modern Art in New York, Whitechapel Gallery, London, Carl Kostyal, London, Museum Ritter in Germany, The Museum of Fine Arts in Houston, and Ludwig Museum in Budapest, among others. Her works are also a part of various collections across the world, such as the collection of the Museum of Modern Art in New York, Tate Modern, the Art Institute of Chicago, the Hungarian National Gallery, Neue Nationgalerie in Berlin, and the Victoria & Albert Museum in London.
All images courtesy of the White Cube gallery.Featured image: Dóra Maurer – Quod Libet 39, detail, 1999, © the artist. Photo © White Cube (Todd-White Art Photography)Images in the slider:Dóra Maurer – Reversible and Changeable Phases of Movements 6, 1972, © the artist. Photo © White Cube (Todd-White Art Photography) | Dóra Maurer – Quod Libet 39, 1999, © the artist. Photo © White Cube (Todd-White Art Photography) | Dóra Maurer – Hidden Structures 1-6, 1977-80, © the artist. Photo © White Cube (Todd-White Art Photography)