The Shining Shadow of Dourone Art at Orlinda Lavergne Gallery
An opening of a large mural and first solo exhibition of Dourone art will happen soon in Mulhouse and at Orlinda Lavergne Gallery. This Spanish street artist began working with graffiti in 1999 in Madrid and has been creating large-scale murals across the world since 2012. Working in a duo with Elodieloll, he took part in creating monumental pieces on the walls of the biggest cities of the planet such as Los Angeles, Miami, Madrid, Paris, Amsterdam, Kiev, Marrakech, and Johannesburg. Besides the murals, he will be presenting a first solo exhibition of works on canvases titled Shining Shadow.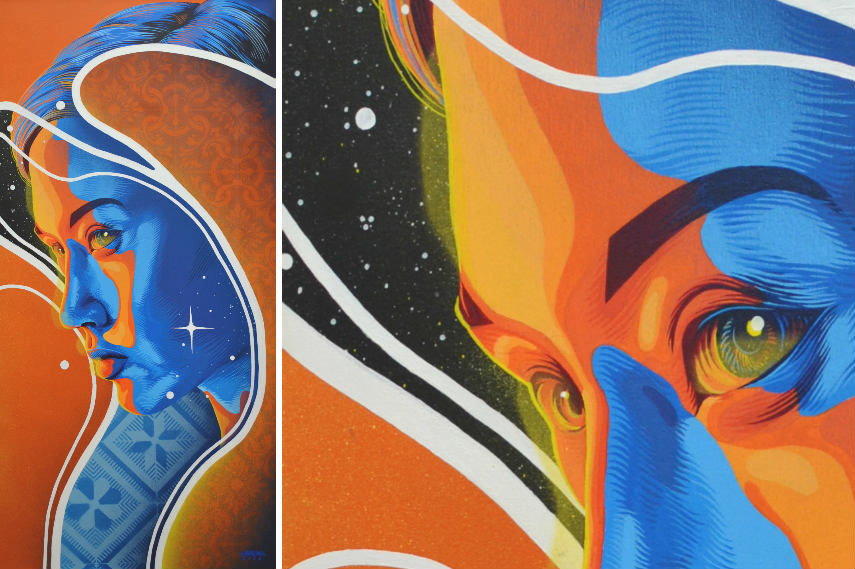 Figurative Paintings Focusing on Color and Illustration
After a long American road trip in 2015, Dourone decided to focus back on studio work and try to experiment with canvases instead of walls as surfaces. The year 2016 marks an important aesthetic turn for both Dourone and Elodieloll, when they decided to start producing pieces only in orange and blue color. Their newest solo exhibition is an exploration of this concept, with which they want to leave a strong first mark and create a recognized identity in the contemporary art scene. By combining the space of realism with surreal elements and adding powerful colors to illustration, the styles of these two artists become perfectly merged into a whole.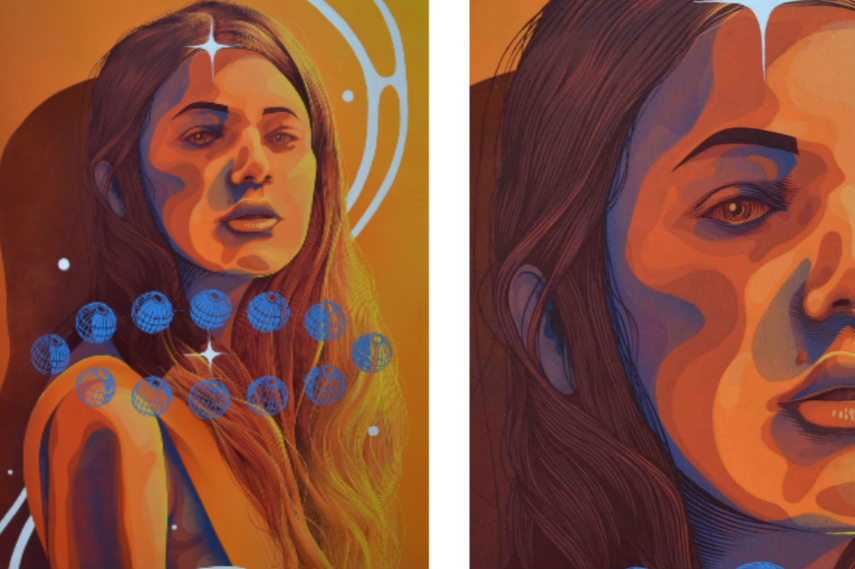 An Obsession With the Female Portrait
The female portrait holds a prominent place in all of the works by Dourone and reveals the humanist ideals of the artists who questions the relationship between the male and female in today's society. He represents strong and independent female figures with a characteristic, direct and centered look in their eyes, combined with allegorical items in the background. Even though he focuses on representing female characters, he also deals with examining the responsibility and position of men. His paintings are allegorical and open up questions about responsibility, solidarity, complementarity, non-duality, creation and infinity.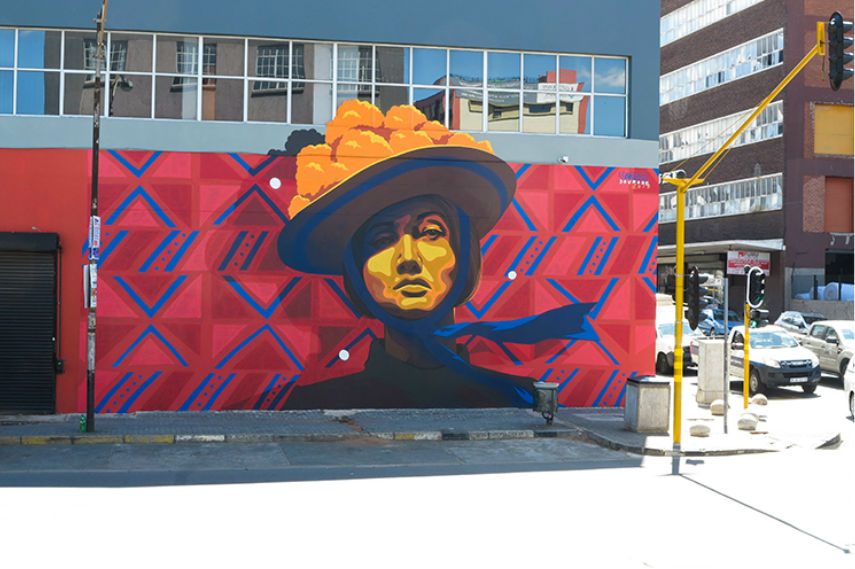 Dourone Art in Mulhouse and at Orlinda Lavergne
From April 1st to 15th, Dourone will be creating a 38 meters high mural on the building in 15 rue Mathias Grunewald in Mulhouse, France. The opening of the mural will happen on Thursday, April 20th. This is followed by his first solo exhibition Shining Shadow taking place at Orlinda Lavergne Gallery in Mulhouse, from April 21st till May 26th, 2017. The opening night is on Thursday, 20th April at 6.30 p.m. After these events, on April 22nd, Dourone will be opening the M.U.R Mulhouse at 9 rue de la Moselle.
Dourone Street Art
Featured image: Dourone – Reflexion Boulogne Sur Mer, France 2016. All images courtesy of Orlinda Lavergne Gallery.