Fantastic Drawing Exhibition Dream On at Le Tiny Cafe in Paris Opens in November
Six young artists are going to present their spectacular drawing skills at Dream On exhibition in Paris. Every single one of them is fond of black and white drawings, made by rotring pens, and the details and precision of their drawings are simply stunning. Using nothing but lines and dots, these artists are putting great effort into every drawing – and that is something you could always tell, when talent and hard working are united. These beautiful drawings will be exhibited at the right place, as well, since the stage for Dream On exhibition will be set at Parisian cafe-bar named Le Tiny Café.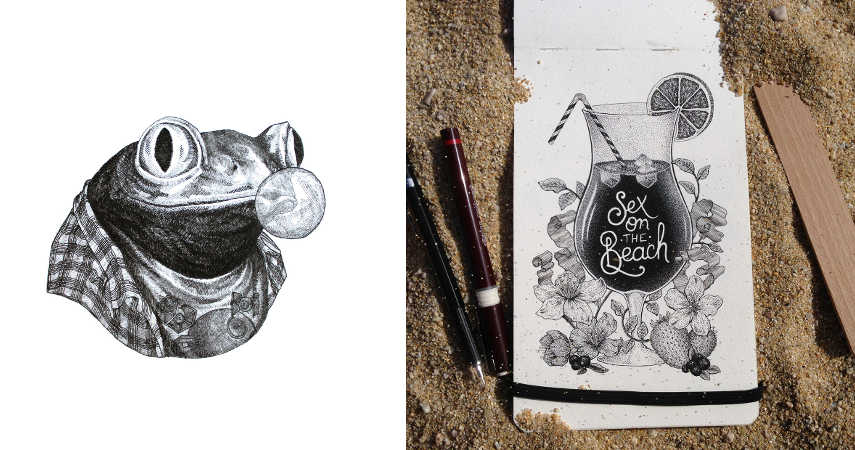 Dream On Drawing Exhibition: The Artists
So, whose drawings will visitors of Le Tiny Café be able to see during November? Here are the names of the artists that will participate at collective exhibition Dream On: Charlotte Quillet, Swindler & Swindler (which consists of the illustrators duo Rémy Boiré and Margot Reverdy), Steeven Salvat, Xavier Casalta and Theo Jan. Charlotte Quillet is an illustrator and CG artist that was born in 1989. She graduated in digital director from Supinfocom in 2012, and, in her own words, she has developed her graphic universe so she could make illustrated books and exhibitions. She is using complex and fine textures in order for her drawing to appear realistic – she uses digital tools like Photoshop and Wacom, and for this kind of detail it is inevitable to expect nothing but patience and meticulousness. She is inspired by Ernst Haeckel, and she is known for her ten portraits of nocturnal animals.
Swindler & Swindler is a recently created illustration studio by two French illustrators – Mr. and Mrs. Swindler (Rémy Boiré being Mr. Swindler, and Margot Reverdy being Mrs. Swindler). Swindler & Swindler are focused on typography and ornamentation. Boire and Reverdy have two completely separated styles in their work, Boiré's forte are precision and control, while Margot Reverdy's work is characterized by movement, smoothness and poetry – these two, while completely different, create deep and profound impression when put together.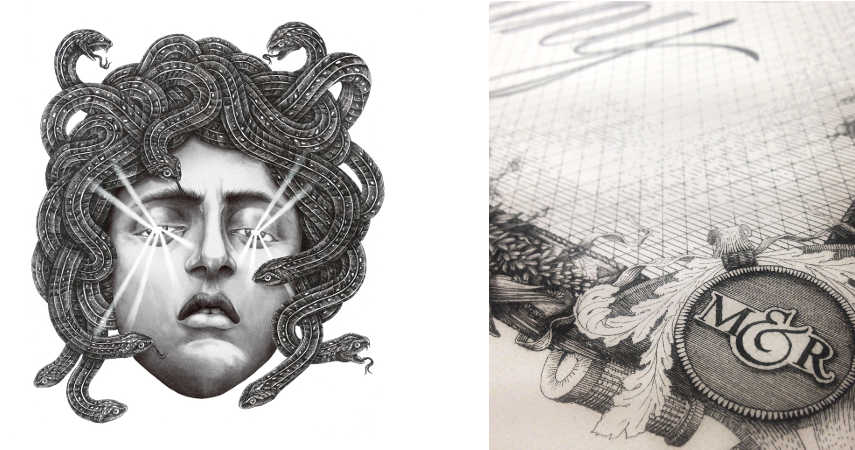 Dream On Drawing Exhibition: The Artists (2)
Steeven Salvat is an illustrator, graphic designer and multifaceted artist, whose works posses incredible technical quality. His characters much resemble on something that you could only see in dreams, or some highly imaginative movies or novels. He is often collaborating with another artist that will participate at collective exhibition Dream On in Paris – Theo Jan. Theo Jan is another young artist in this group – he was born in 1990 in Toulouse. Jan is a self-taught artist, that draws inspiration from Molitz, Moebius, and his father, as well – Jan's father is a painter and engraver (his mother is a framer, so, art is something that is usual in Jan's household). Finally, Xavier Casalta is a 23 year-old artist and illustrator – his typographic compositions are created with a stippling technique – every Casalta's drawing consists of millions of handmade dots. He studied visual communication for three years, and started working as a freelancer in 2013.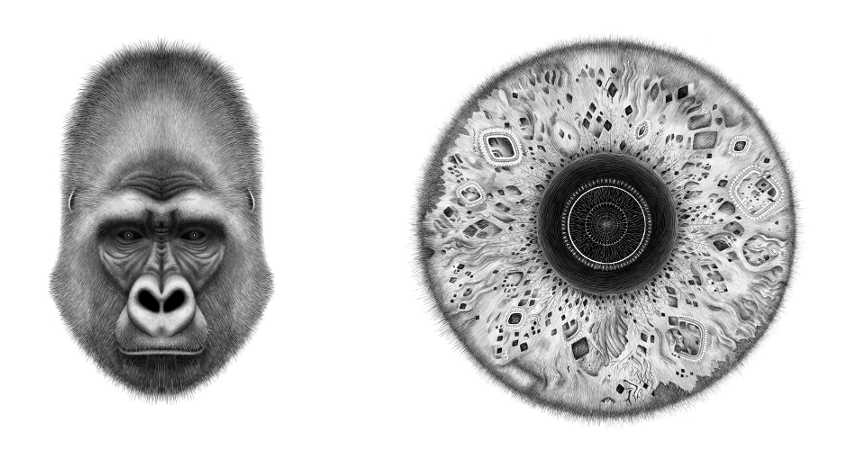 When and Where
Group exhibition Dream On will be held at Le Tiny Café in French capital Paris (11 Rue Daval, Paris, France). It will be on display for almost a month, since the opening of Dream On is set on November 5th at 6 PM, and this exhibition will be open until the end of November (closing date is November 30th).
Sign up for My WideWalls for FREE and be up-to-date with contemporary and street art.