Drinkin' on the Job
An anthropologist carefully investigates the nature of the cultural space. A philosopher dwells upon the state of the cultural space he is pondering. An artist creates and recreates both the state and the space. Drinkin' on the Job is a result of extensive fieldwork done by Neck Face in order to discover the dark and blurry world of a barfly. The products of his work will be on show during his solo exhibition at the New Image Art Gallery, between August 22nd and September 13th 2014.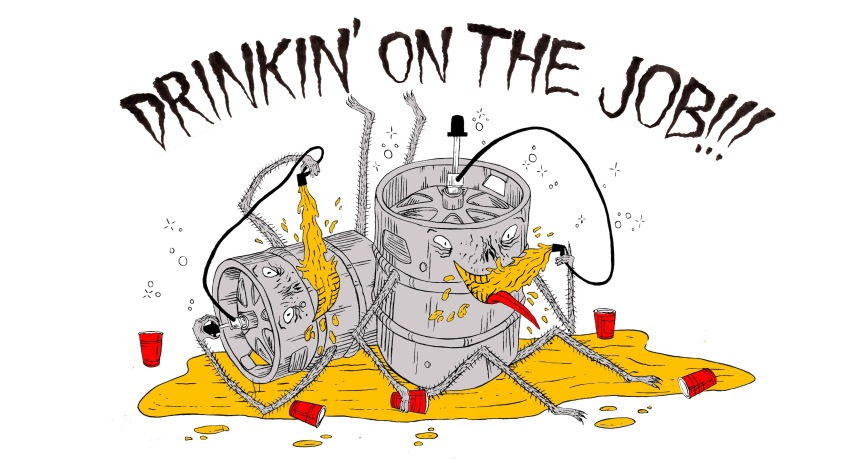 The Art of Neck Face
When he moved to New York, Neck Face found the true potential of his skill. The strength of his illustrations was recognized through exhibitions alongside people who are considered most influential in the street culture of the United States. His abilities earned him the title of a true street artist. On the other hand, his illustrative and multimedia skills found way into the world of art galleries, but also into the world of commercial success.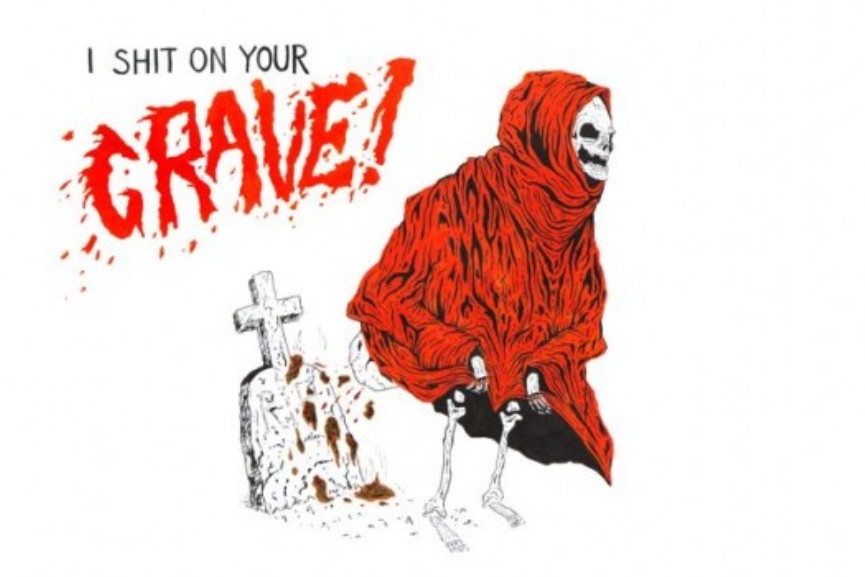 The Barfly Culture
Almost thirty years ago, we were offered a glimpse into the bar culture of Los Angeles at the end of 1980s. Charles Bukowski, with the screenplay for Barfly, contemplated his own existence through an endless number of empty glasses and bottles. This examination of one self's situation through the distorted state of alcohol infused veins produced images of a bar culture which has scarcely been visible to the public. To be quite clear, it wasn't visible because it did not want to be seen. Through Barfly, Bukowski was remembering his days of creating in the centre of an almost nihilistic proportions. It is through this analysis of self that Bukowski revealed a culture that wants to be secluded. A culture which reveals its essence only to those who exist within its blurred structures. Is it, then, safe to say it cannot be visible "from the outside"?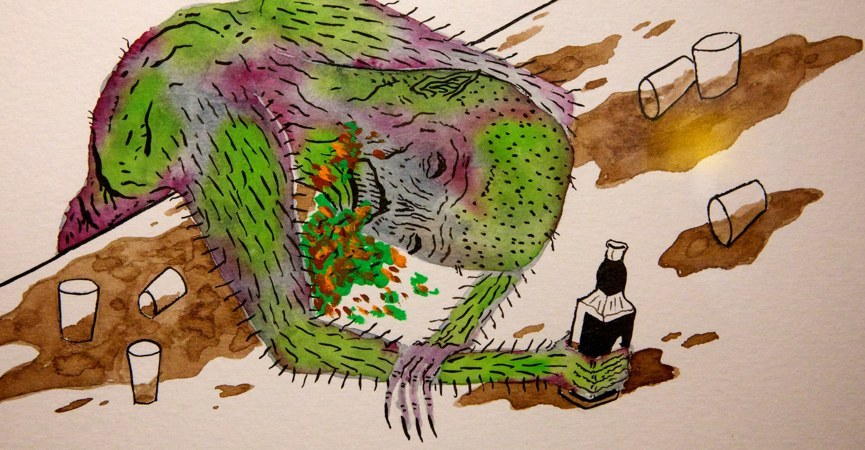 Purposeful Drinkin'
Neck Face would definitely say "Yes" to the previous question. He has submerged himself in the depths of seemingly uninspirational environment. But that was just it. Neck Face embarked on a journey of anthropological investigation of the bar culture situation. Just like Bukowski who produced poems to give his life another pulse next to the one of alcoholic hedonism, Neck Face decided to stick to a process of creating art within the darkness of the bar culture. In the state which often relinquishes the drive for creating, the artist stuck to the process of day and night mixture of haze and hangover induced work. This is the idea – to immerse oneself in the extreme otherness of the object of art creation. This is what Nick Face tried to overcome – a dualism of the inevitable distance of cultural space, which the artist needs, and the intimacy of the subject matter, which he craves. And he managed this. Through the power of an empty bottle.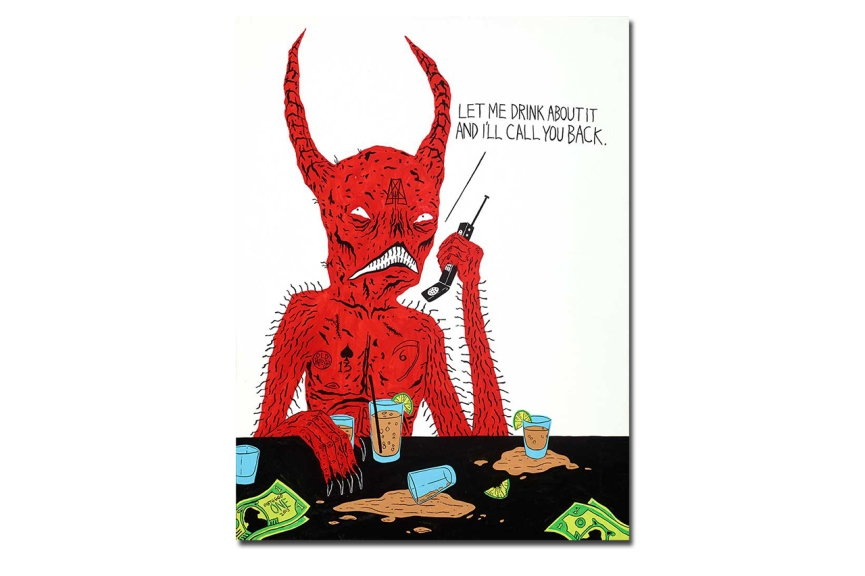 [mc4wp_form]