DRUCK Berlin Festival: Time for Some New Prints!
The third edition of the DRUCK Berlin Festival is about to take place at Urban Spree in Berlin. Prepare yourself for some great prints, since DRUCK Festival is the silk-screen print festival gathering the works by some of the most renowned artist. The festival aims to provide a comprehensive look – through interaction – into everything related to silk-screen printing. DRUCK Berlin presents a rare collection of prints from known artists such as Banksy, Oskar Rink, Morgan Betz, Richard Duardo and Bonnie & Clyde. After two successful editions in Stattbad Wedding in 2011 and 2013, DRUCK BERLIN will be held this year at Urban Spree (be sure to check our art travel special about Berlin). Being one of the leading galleries in Berlin defending artistic grassroots approach, directed towards cities, street art graffiti artists and contemporary artists, Urban Spree is an ideal space for DRUCK Berlin Festival.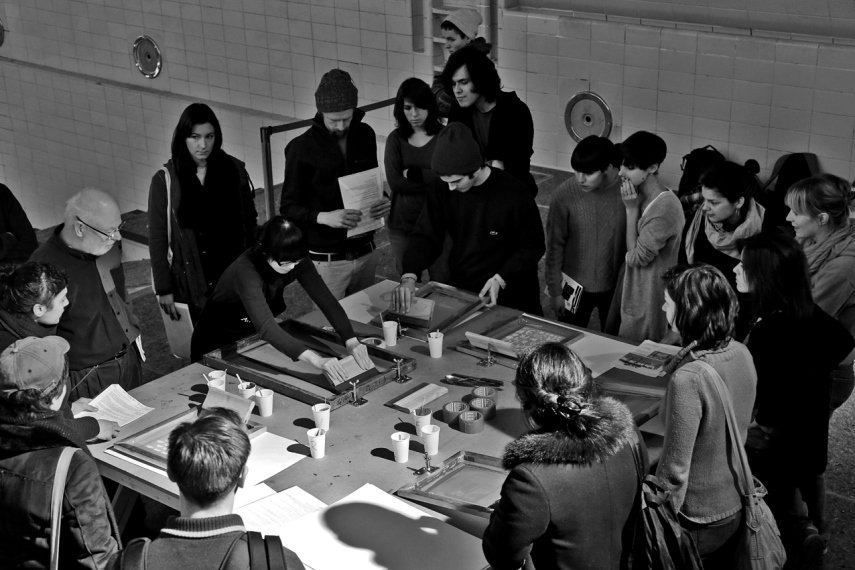 Silk Screen Prints at Urban Spree
In case you are not familiar with screen prints, it is about a printing technique whereby a mesh is used to transfer ink onto a substrate, except in areas made impermeable to the ink by a blocking stencil. It's also one of the most common stencil methods of print-making in which a design is imposed on a screen of polyester or other fine mesh, with blank areas coated with an impermeable substance. At DRUCK Berlin Festival, the visitors will get the chance to liaise with print professionals and experience printing techniques first-hand in workshops, live printing sessions and exhibitions. In addition, the festival this year opens further to other forms of printing as well. Risograph, linocut, etching and lithography will all be shown.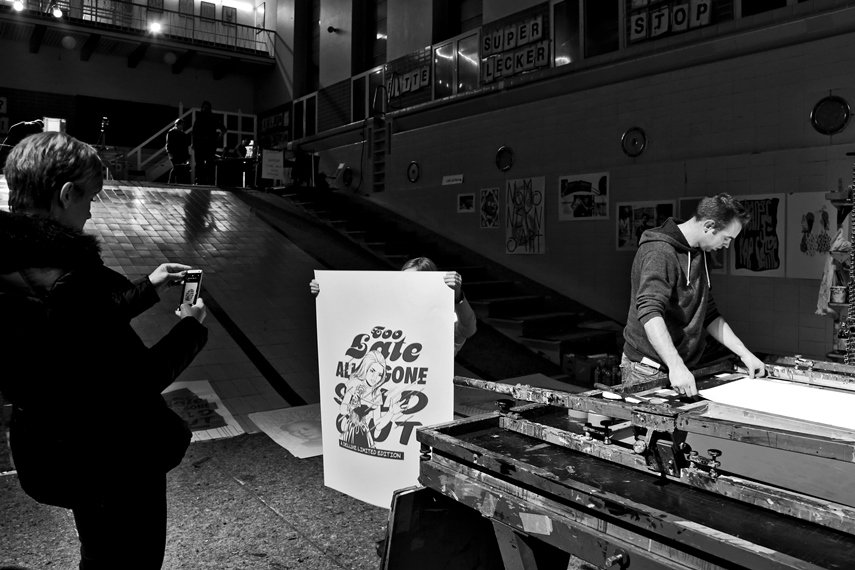 DRUCK Berlin Festival: Participating Artists
An amazing list of artists is announced for this year's DRUCK Berlin Festival. The participating artists are: Above, Banksy, David Spiller, Dolly Demoratti, Eine, Faile, Louise Dear, Maria Rivans, Morgan Betz, Obey, Oran, Oskar Rink, Richard Duardo, Vincent Hulme and Zevs. There is probably no need to present every artist separately – all of them are quite famous and well-known among art lovers. The visitors will not only be able to see the great works by these masters; this will be a perfect opportunity for non-professionals to gain insight into an assortment of silk-screen print methods from globally revered printers. The audience will thus have a chance to try and experience printing techniques for themselves with the numerous workshops in the ambitious new project, Print Swap Meet. For the launch of Print Swap Meet, printers and artists will be able to trade their works, ideas and skills with each other around the coffee table.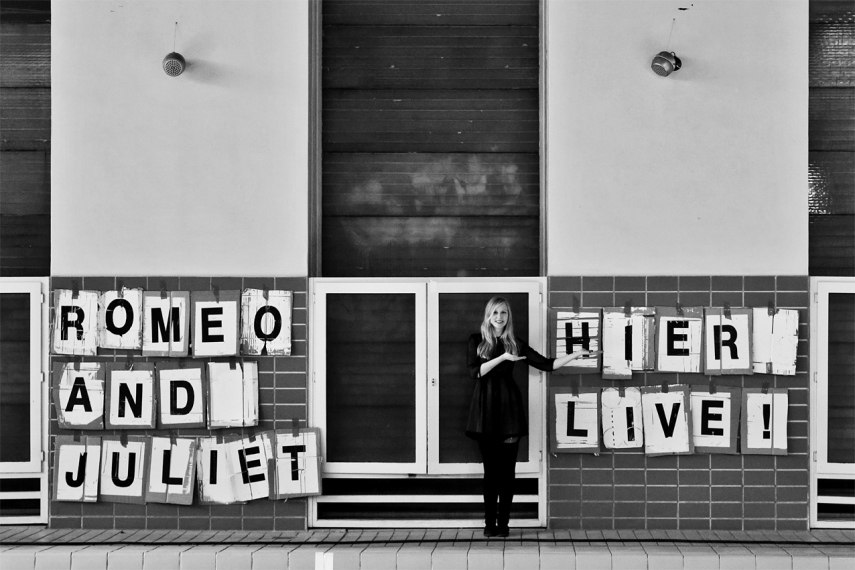 New Prints at DRUCK Berlin Festival: An Event You Shouldn't Miss
DRUCK Berlin Festival is an event that an art lover simply cannot miss. It's not only because of the amazing lineup of the exhibited artists, but also because of the truly unique art technique that will be presented. Even if this is not enough to convince you to visit the DRUCK Berlin Festival, please note that live music, food, coffee and craft beer will be providing entertainment for visitors long after the day's events have succeeded. The DRUCK Berlin Festival takes place on Saturday and Sunday, August 15th and 16th, 2015, at Urban Spree in Berlin. The opening is scheduled for Friday, August 14th (with party afterwards). The tickets cost €3 for a day or €5 for the whole weekend.
Sign up for My Widewalls, it's free of charge! You'll be informed about the latest developments in the world of art!
All Images courtesy of DRUCK Berlin Festival.