Druuna Comic Series - The Infamous Goddess of Erotic Illustration
A disease called Evil has befallen upon humanity, books are banned, power is exercised through a corrupt and despotic military bureaucracy. Humans are turning into amorphous, tentacle mutants, and monstrous beings are lurking behind every corner. All along, a very poorly dressed, voluptuous woman struggles to survive and get to a better place, while more often than not ending up in sexual encounters with a variety of creatures. Softcore imagery, ranging all the way to a variety of hardcore pornography scenes, mixed with explicit violence, different themes and exquisite drawing techniques, produce the unique world of Druuna.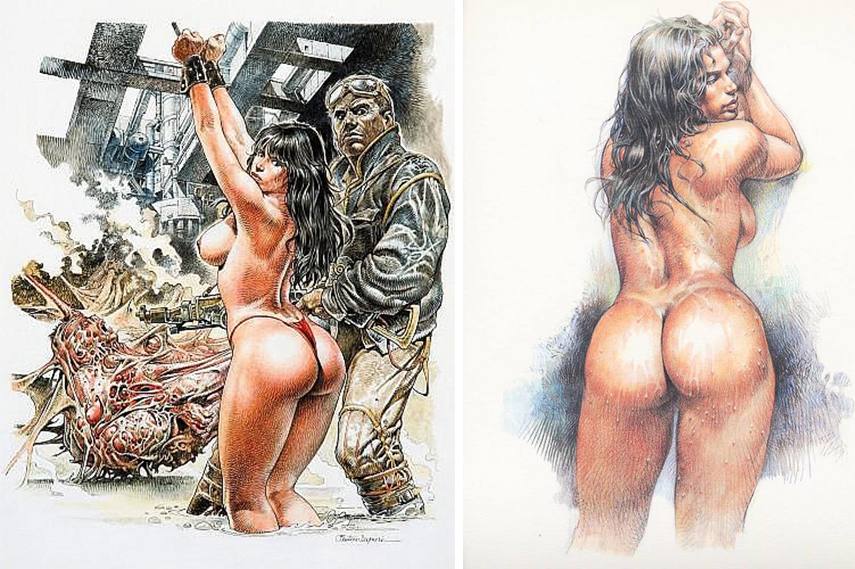 Sexually Charged Adventures of Druuna
Set in a post-apocalyptic world, in a distant future where humanity is a far cry from what it is today, Druuna series revolve around a voluptuous female protagonist, following her strange and erotic encounters with numerous strangers, mutants, monsters and other twisted creatures. It is not a superhero driven story, even though superheroes had their fair share of sexual adventures. The erotic science fiction and fantasy graphic novel character of Druuna is created by Italian cartoonist Paolo Eleuteri Serpieri. The series have gained much attention for featuring explicit content in terms of both graphic violence and sex. With some editions featuring near-totally explicit sexual penetration, other books feature completely uncensored penetration. Druuna's role is summed up by some as a willing sexual object, at least most of the times the character would submit herself to sexual advances of all kinds with little or no complaint. The main protagonist has been raped in more than one scenes in the series, and the author claimed that Druuna's approach to sexual pleasures is actually a challenge to Judeo-Christian mores on sexuality. Serpieri encountered problems with censorship more than once, and had to switch publishers in order to continue his explicit saga. Luckily he did, and his famous series went from underground comix to become one of the most recognizable in the genre.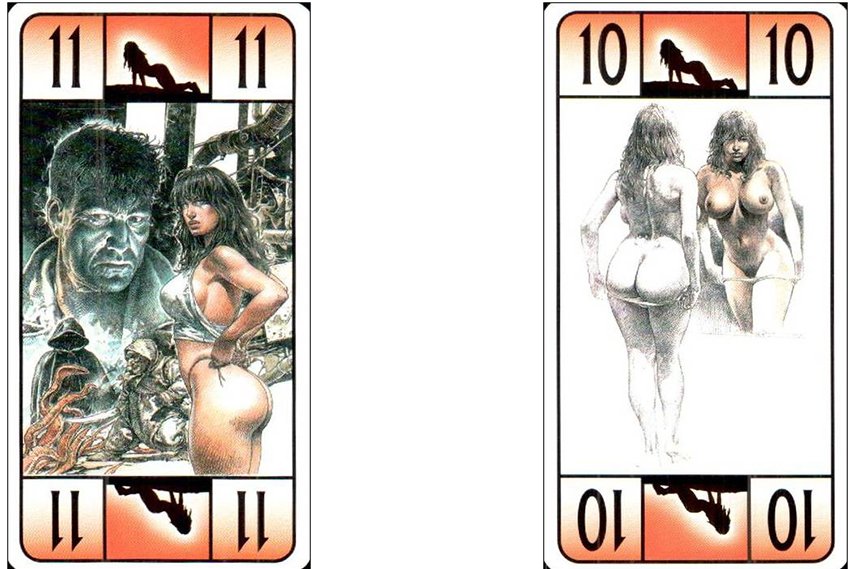 Video Game, Figurines, Posters, Calendars, Trading Cards and More
Serpieri's amazing renditions of sparsely clothed or nude Druuna are often reproduced as poster prints. With eight volumes of the Morbus Gravis (Severe Disease) series, the world of Druuna has spanned from 1985 – 2003. The series is mostly lauded for its graphic depiction of sex and violence, but Druuna actually hides one of the most original, deep and captivating stories ever told within the medium, with the type of hero we rarely get introduced to. Once the Druuna stories were translated and published in "Heavy Metal magazine", the author gained worldwide fame which soon led to reprinting of the work in book form. Inspired by the character of Druuna, photographer Paulo Vainer photographed a Brazilian Playboy Playmate Ana Lima in various poses strongly resembling those of the dystopian protagonist. The successful graphic novel series even spawned a video game based on the story, granted, not a very good one. Several figurines were made based on the attractive character, and even trading cards, tarot cards, playing cards and calendars depicting Druuna in a variety of her sexual poses. An original artwork by Serpieri done in ink and pencil, and signed by the author, sold for €330 last year, and some watercolor prints by the Italian illustrator, although rare, can be purchased for an estimated €1,000 – €2,000.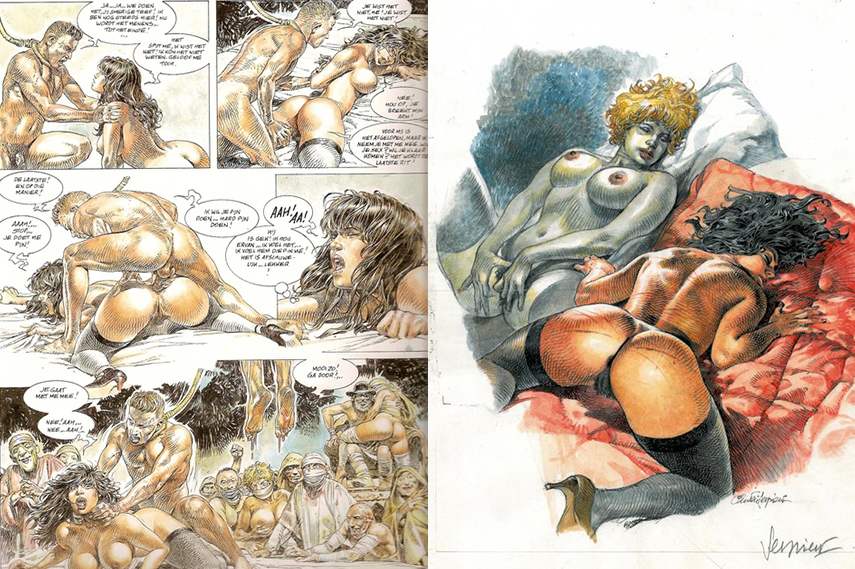 Disturbing World of Sex, Violence and Dystopian Narrative
Unlike the vast majority of American comics and graphic novels, Serpieri's series does not refrain from explicitly displaying graphic bloody violence and sex. It is not only the vivid portrayal of those themes that make Druuna original and unique. The grim, dystopian world full of bizarre creatures and scenes sends the main character on a series of disturbing adventures which will haunt you for a long time. Also, the stunningly detailed renderings of both men and women are one of the most impressive in the sequential art. The certain level of realism makes the entire series that more disturbing and provoking. Although the plot of the story jumps several times in the storyline and includes some inconsistencies, it evolved through several stages throughout the 13 years of publication. The collection is definitely worth the read, if not for the mind-bending narrative, then for the visually stunning portrayals made by Paolo Eleuteri Serpieri.
Editors' Tip: The Sweet Smell of Woman
It is often argued that no one is able to draw and capture the sensuality of the female beauty as well as Serpieri. The large, deluxe, hard-bound format images featured in this book serve as proof of that opinion. The beautiful, highly detailed erotic artwork is a must-have not only for Serpieri's fans, but for anyone appreciative of the immense skillwork and passion invested into these drawings. Although some of the artwork can also be seen in other books from the Heavy Metal series, The Sweet Smell of Woman features some new plates as well. Delve into the hypnotic seduction of the voluptous women, spawned from the mind of one of the greatest creators of all times. The deluxe hardbound format of the boook is also accompanied by translated text from the artist.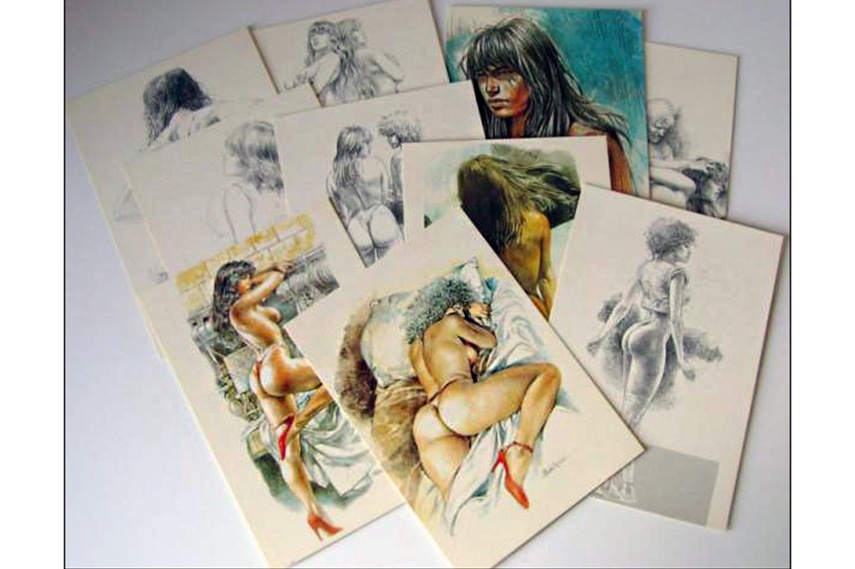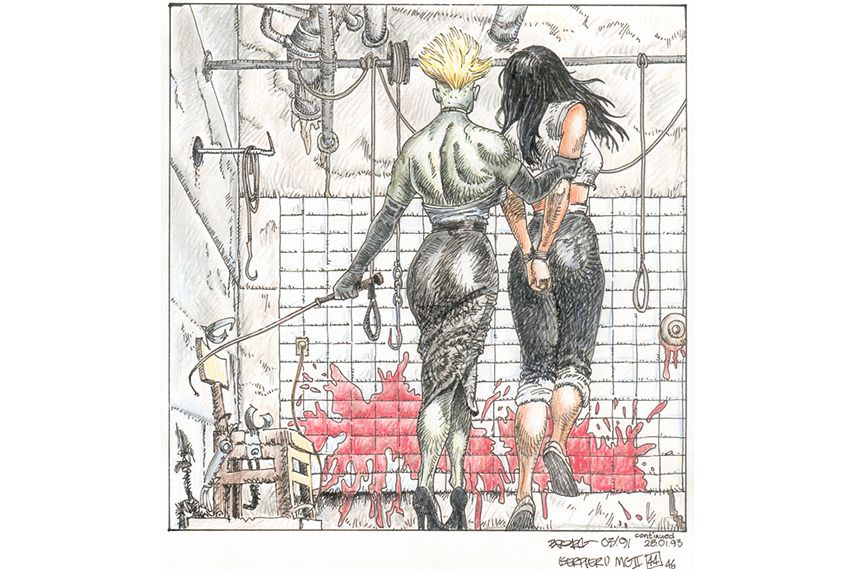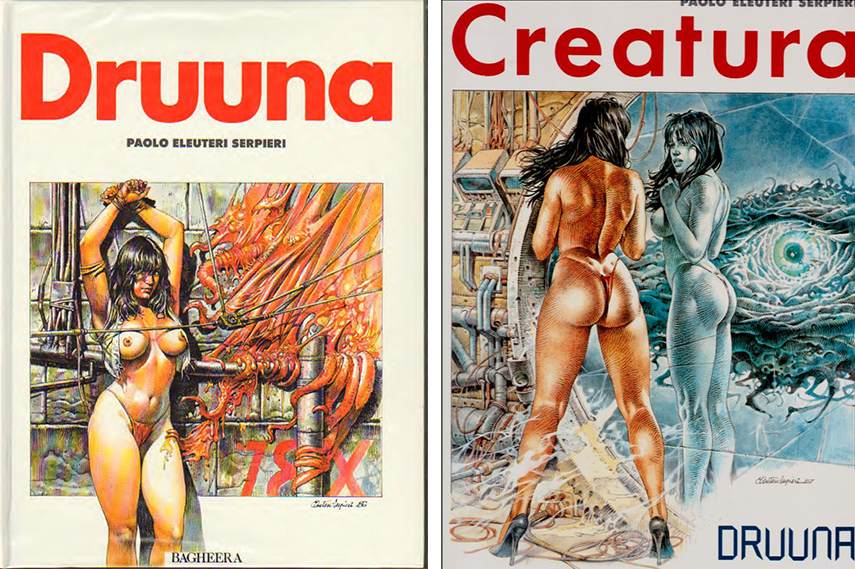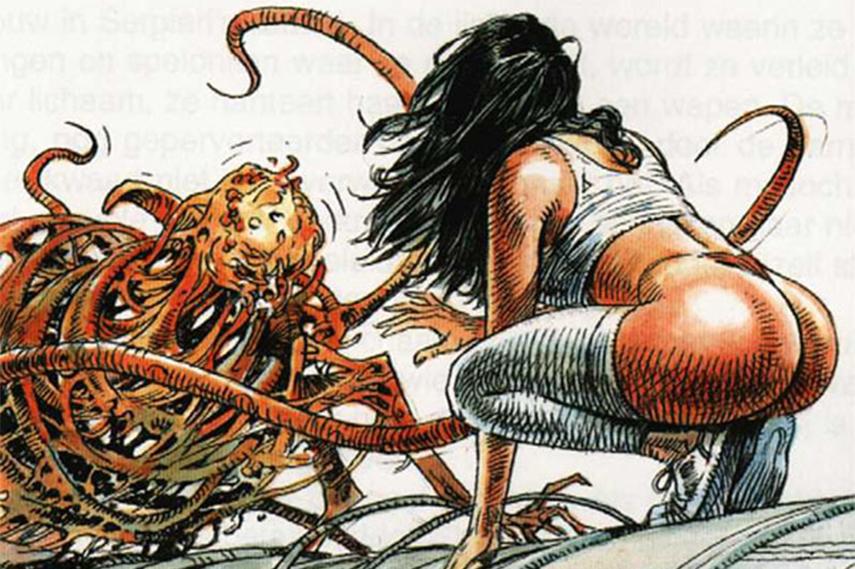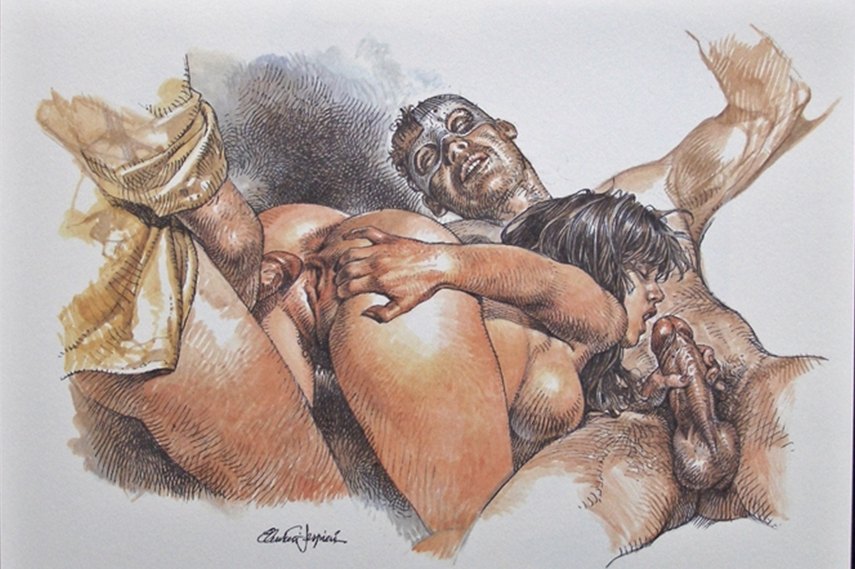 All images used for illustrative purposes only