Cotton Candy for Immer and Pope
Beauty of the art is that it isn't a solid state form, a strictly defined area with a high security clearance needed to enter or exit from. The thin line that represents the boundary is not even a line as much as it is an overlapping area where mixture of art and random creative act reacts to each other, forming that area. One of those areas is inhabited with strong relation between comic culture and the art itself. From that particular sphere of creation comes the duo exhibition entitled Charlie Immer & Paul Pope that includes artwork from these two very specific authors. Both of them are deeply involved in the comic and cartoonish storytelling and their body of work resonates in likewise fashion. The Charlie Immer & Paul Pope exhibition was opened several days ago, to be precise, on the 12th of December. Show is now underway with lot of interesting content to display. Host of this event is Cotton Candy Machine, a perfect venue choice for the presentation of the work of Immer and Pope.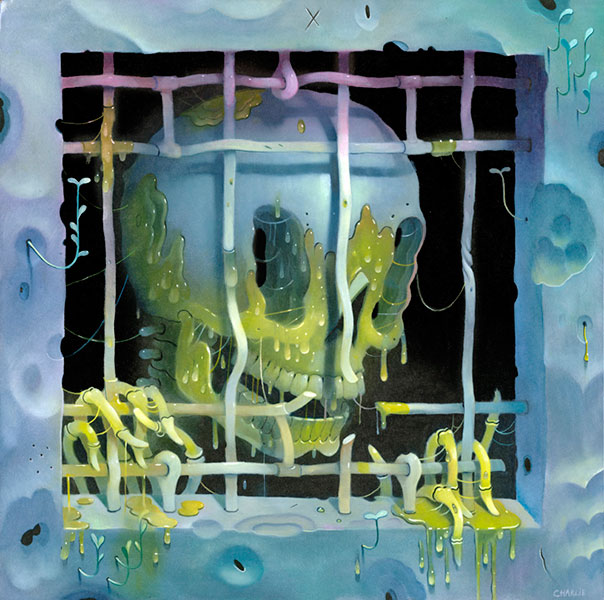 About Charlie
Charlie Immer is certainly one of a kind artist. He is primarily involved in fine art and illustrations. Besides the fact that his artwork featured in the HiFructose Magazine, he has been known as the author that exhibited extensively throughout the US and gained many admirers of his work. He is an artist with a diploma as he got his BFA in Illustration from the Rhode Island School of Design.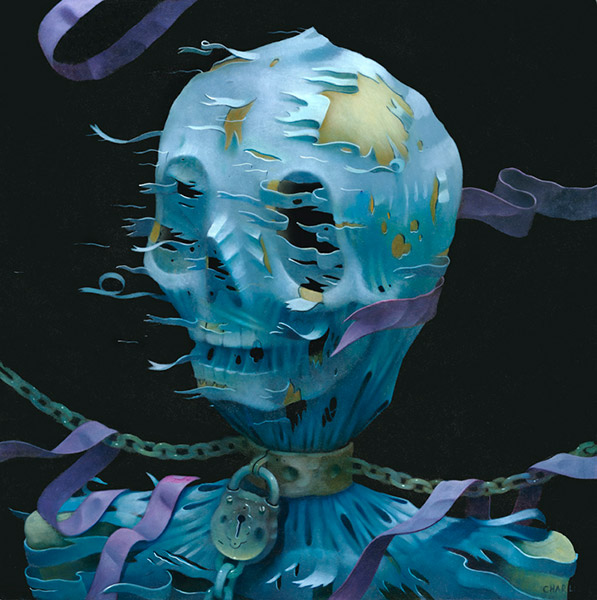 About Pope
A highly famous cartoonist Paul Pope is New York City based artist. His work is full of intertwined motifs from the European artists he studies and the vivid energy and page design of the manga tradition. Besides being one of the widely acclaimed cartoon-sketching masters Pope also gained respect of the wider community as a designer. He began writing comic books in the '90s, and the result of such work was creation of the many amazing award winning comics such as 100%, Heavy Liquid, and Batman: Year 100.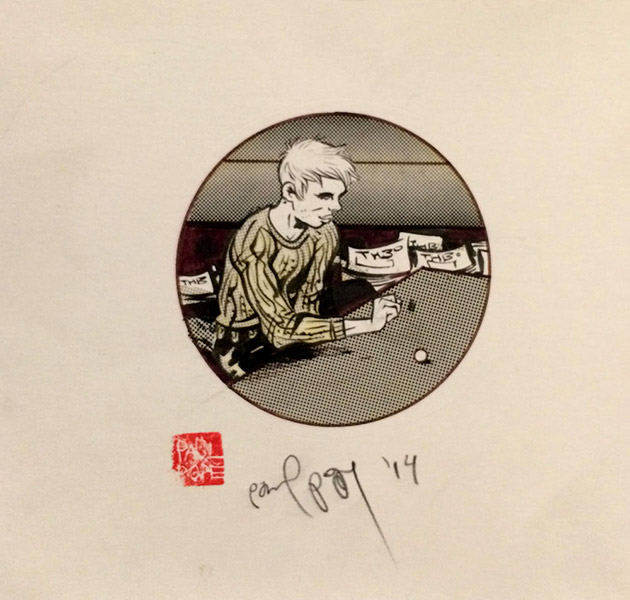 Cold Captives Included
One of the centerpieces of this conjoined exhibition is body of work made by Charlie Immer entitled Cold Captives. Through his intuitive combination of humor and violence he managed to obtain visual and meaningful stability in his paintings. From the beginning of his career he has drawn inspiration from the same "well". That well is full of images he collected in the childhood days, such as horror, cartoons, 8-16 bit video games and candy. Exhibition Charlie Immer & Paul Pope, opened on the 12th of December, will run until January 4th, so if you are a fan of the taste of the comic and cartoon, stop by the Cotton Candy Machine and enjoy the work displayed.
If you're interested in fresh and new artwork that carries the comic aesthetic, sign up for My Widewalls today and never miss a post!