Duy Anh Nhan Duc at Colette
It seems that we never stop talking about man's rapport with nature, especially when it comes to art. It seems that we are always saying so much about this, yet we don't seem to be acting upon it. With this kind of situation, we are faced with the necessity of addressing the needs of our habitat through the power of artistic expression. Right now, in Paris, a man is doing this in a quite intriguing fashion. However, are the previous instances all that he is saying?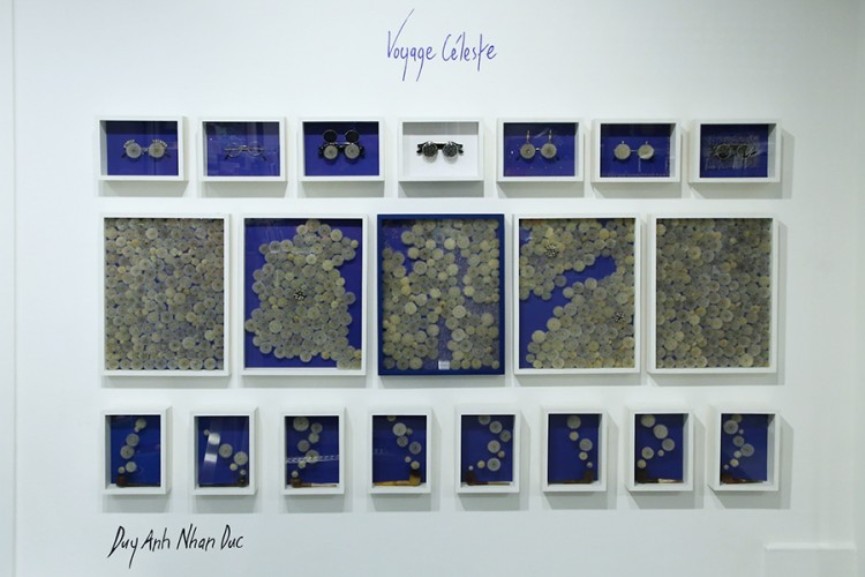 About Colette Concept Store Paris
Colette first opened its doors to the public more than 17 years ago. With three levels for exploration, visitors can see various pieces of fashion, high-tech, arts and streetwear. For all of those who cannot make it to 213 rue Saint-Honore, Paris, the concept store has an interactive and daily uploaded e-shop. Colette is devoted to exclusivities, pre-releases, limited editions, established designers and emerging talent… Currently, Colette is hosting an exciting exhibition by a very interesting artist – Duy Anh Nhan Duc.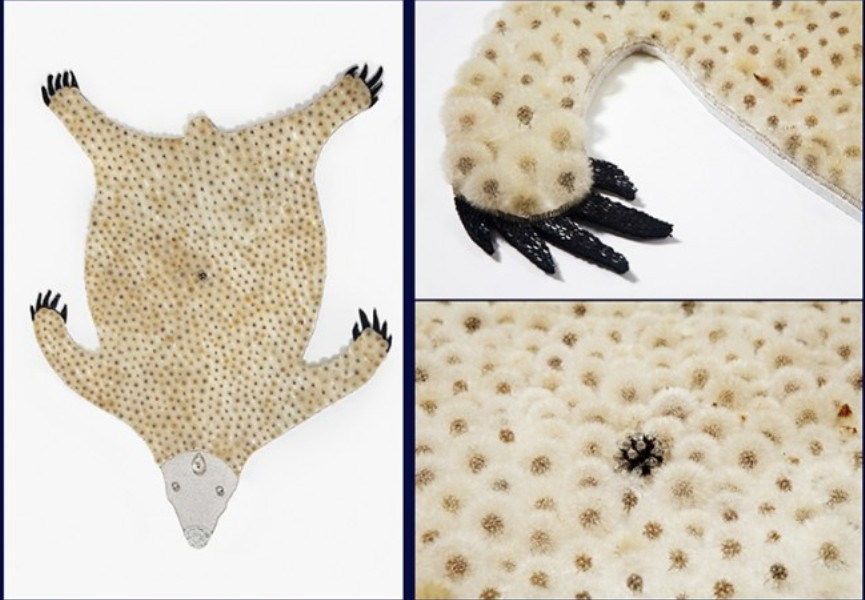 Creative Expression of Duy Anh Nhan Duc
With origins from Vietnam, the artist left the country to arrive in France at the age of 10. Thus, drawing became a way of reconnecting with the cultural heritage and the landscape that he left behind. Eventually, the artist became devoted to vegetal art, the creative process of making installations and interventions using plants. Inspired by the rich vegetation of his homeland, the self-thought artist brings to life pieces which are created from the merging of plants and other objects or combined with his drawings. One of the most aesthetically pleasing aspect of the artist's work are his short films (be sure to check out the video below). In 2012, Louis Vuitton showed his short-films in the legendary theater Spazio Etoile in Rome and in 2013, Musée en Herbe museum in Paris invited him to exhibit his vegetal art installations.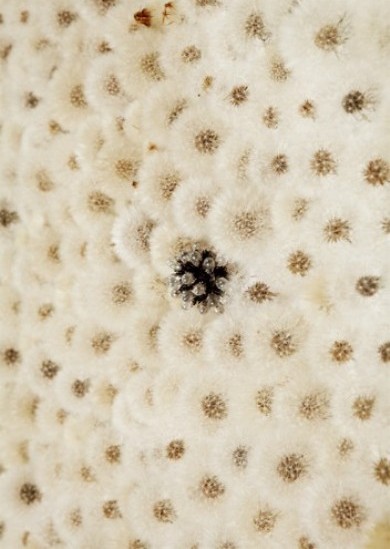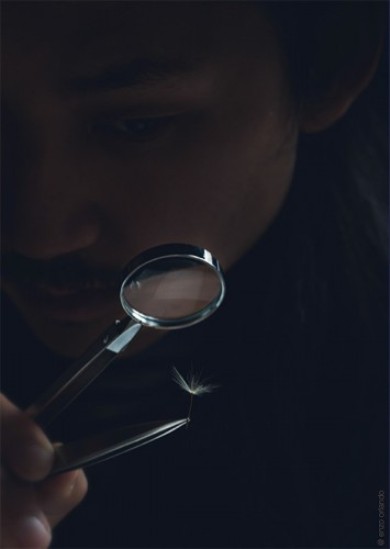 Celestial Travel At Colette
Celestial Travel, or "Voyage Celeste" in its original form, represents a postmodern dream of an elusive plant – the dandelion. This delicate plant captures the temporal aspect of our natural environment. This is a picture which Duy Anh Nhan Duc paints in order to explain what have we done to our natural surroundings. By creating a hybrid out of inanimate objects and delicate plant life, the artist points to the blurred rapport between man and nature. His recurring symbol of the celestial bear, created in forms of installations and drawings, represents, arguably, the distance between the spectator and the object of contemplation. In the period from December 1st 2014 to January 3rd 2015, the exhibition at Colette is open for the public. In addition, window showcasing of the artwork will be available until New Year's Eve.
Prepare for the holiday season with all the info you need for acquiring beautiful and affordable artwork! Sign up for My Widewalls FREE and have all the info waiting for you on your profile!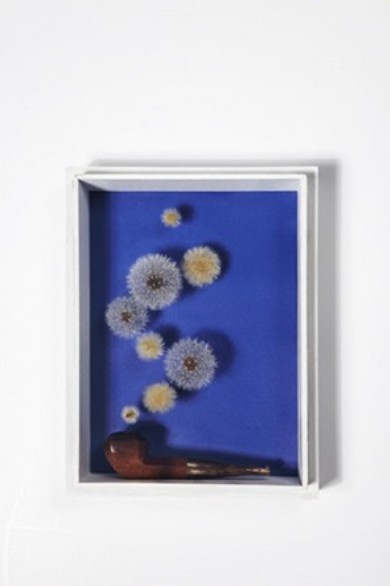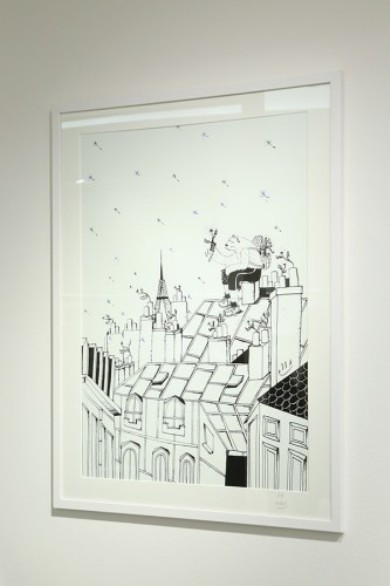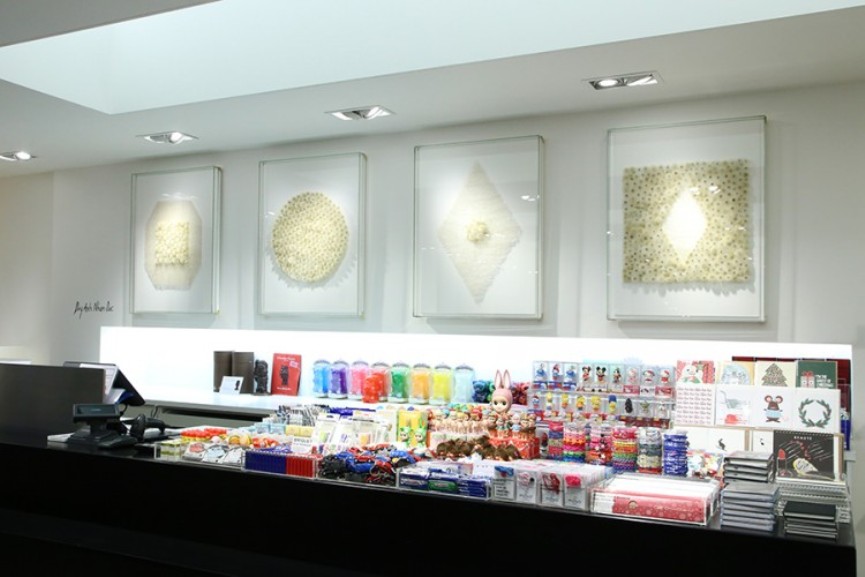 All images courtesy of colette.fr
[mc4wp_form]