DXTR, Look and Vidam at Affenfaust Gallery
Very soon an exciting exhibition is about to take place at the Hamburg Urban and Contemporary Affenfaust Gallery. The title of the exhibition is The Haul and it features three hip graffiti artists DXTR, Look and Vidam. The Haul actually represents continuation of the group's previous exhibition also titled The Haul that took place in Amsterdam in 2011. So, Affenfaust Gallery in Hamburg, that organized Knotenpunkt 2014 becomes the second stop for this team and the artistic haul that comes in a form of delinquency.
DXTR, Look, Vidam and The WEIRD
All three, DXTR, Look and Vidam are deeply rooted in the urban art and graffiti scene. DXTR, Look and Vidam are no strangers to illegal actions, haul-like usurpations and over-taking the public scene. All three are members of the WEIRD crew of 10 artists coming from graffiti background whose members are located all over Germany and Austria. The focus of the group is to create character design of high quality and in their own recognizable styles. They all appreciate maverick illustrative way of designing regardless of whether the work is private or commissioned. Look and Vidam also have a joint project called Peachbeach. These two graffiti artists, Atila Szamosi a.k.a. Vidam and Lars Wunderlich a.k.a. Look are also designers and illustrators. Together as Peachbeach they realize many projects that differ from graffiti and urban art to the illustration and design. They also curated an exhibition at the Spree.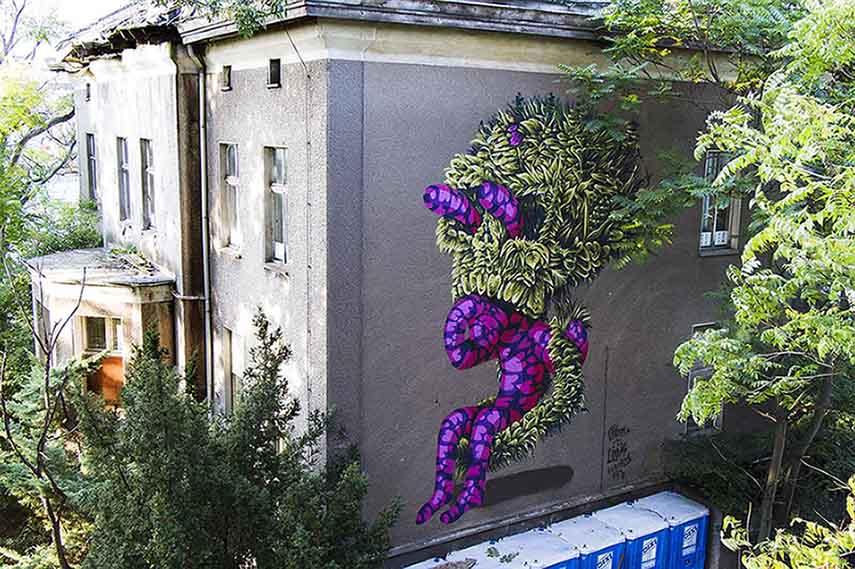 DXTR, Look and Vidam at Affenfaust Gallery
Although the three artists about to exhibit in Affenfaust Gallery have their basis in the graffiti, their visual language developed itself pass the activities of the street and into the classical studio work. Their engagements in the studio move from drawing, painting and printing techniques, all of which will be the heart of the exhibition. Look represents apocalyptic images of worlds in between dreams and reality. They differentiate themselves because of careful attention Look puts on the details. Vidam's pictures on the other hand, often present collision of softly drawn forms with strict geometrical ones. However, Vidam is a masterful and versatile artist whose work spans from detailed and architectural drawings to painting with acrylic on canvas and also artistic over-take of the street. And DXTR who is also a designer managed to create style in which he successfully combines design, illustration and graffiti. In his work he uses a lot of surrealistic symbols and ambiguous meanings to create puzzling works for his viewers. He describes his work as some kind of Pop Surrealism.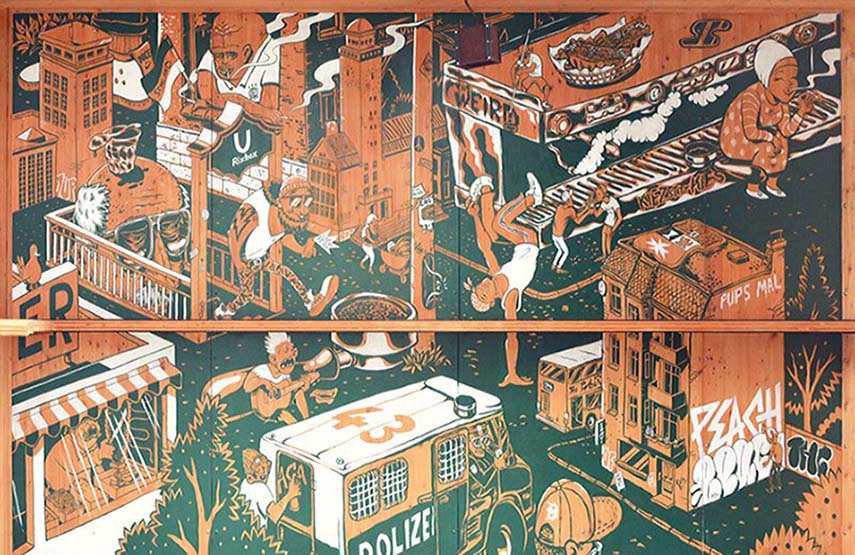 The Haul at Affenfaust Gallery
DXTR, Look and Vidam have together formed a studio community in Berlin. Although recent activities of the three reveal their progressive development as visual artists it is the art of graffiti from which they all originate. Their passion for the street art will not be forgotten despite the fact that they engage in such various activities. It is the joint exhibition The Haul in Afffenfaust Gallery that brings diversities and similitudes of DXTR, Look and Vidam together.
The exhibition will be open from April 11th until April 25th in Affenfaust Gallery in Hamburg.
If you enjoyed this and want to know more, sign up for My Widewalls for FREE!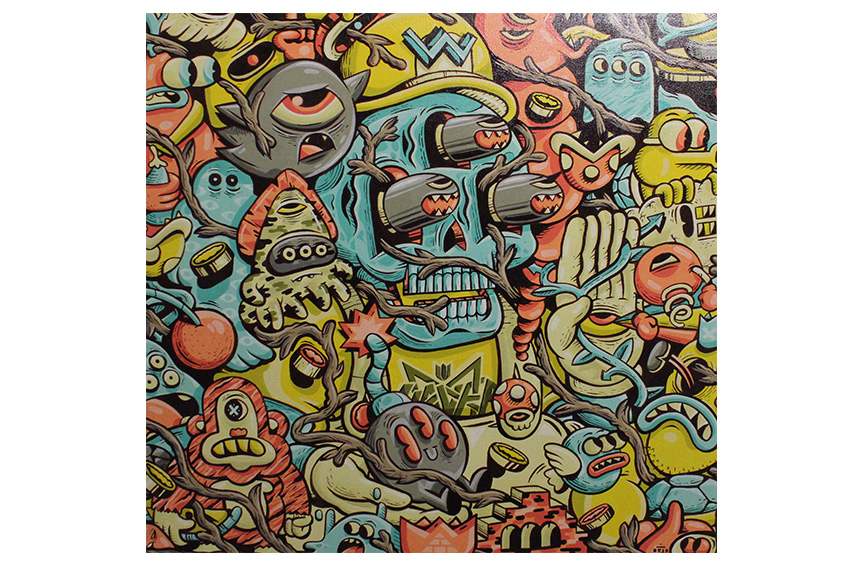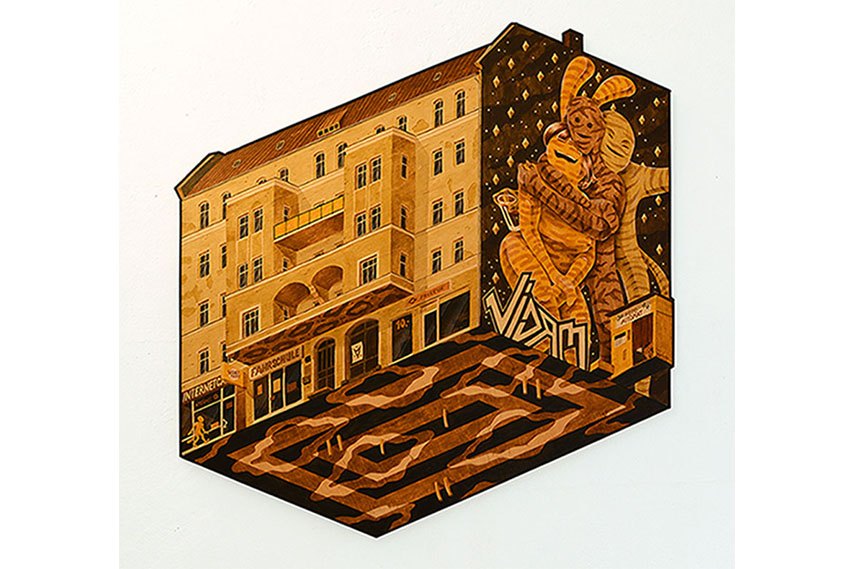 Image in slider is Courtesy of Affenfaust Gallery.