Reviewing Beautiful Monsters in Early European Prints and Drawings
Deriving from the Latin monstrum, the term monster denotes anything "strange or singular, contrary to the usual course of nature, by which the gods give notice of evil." Throughout history, artists have been inspired by these abnormalities that populate collective imaginations, giving them shape and bringing them to life in their work.
The current exhibition at The National Gallery of Canada brings together works from the 15th through the 17th centuries that depict monsters in diverse ways. Titled Beautiful Monsters in Early European Prints and Drawings (1450–1700), this intriguing show gathers a selection of engravings, etchings, woodcuts and drawings by 45 German, Flemish, French, Dutch and Italian Renaissance and Baroque artists, such as Albrecht Dürer.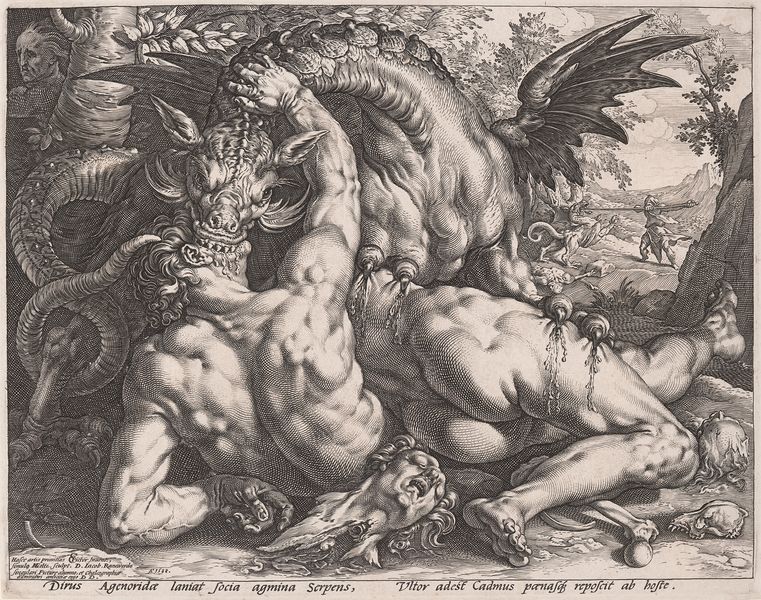 Monsters in Renaissance and Baroque
In the visual culture of early modern Europe, monsters had different functions. Tina Marie Boyer, assistant professor of medieval German literature at Wake Forest University, explained that "monsters do not emerge out of a cultural void; they have a literary and cultural heritage."
In the early modern European culture, the monster is rarely a benign presence. Eliciting both terror and wonder, it often embodies moral anxieties of the times, demonstrating the power dynamics of religion and gender. Artists of the period managed to bring a certain beauty even to the monstrous.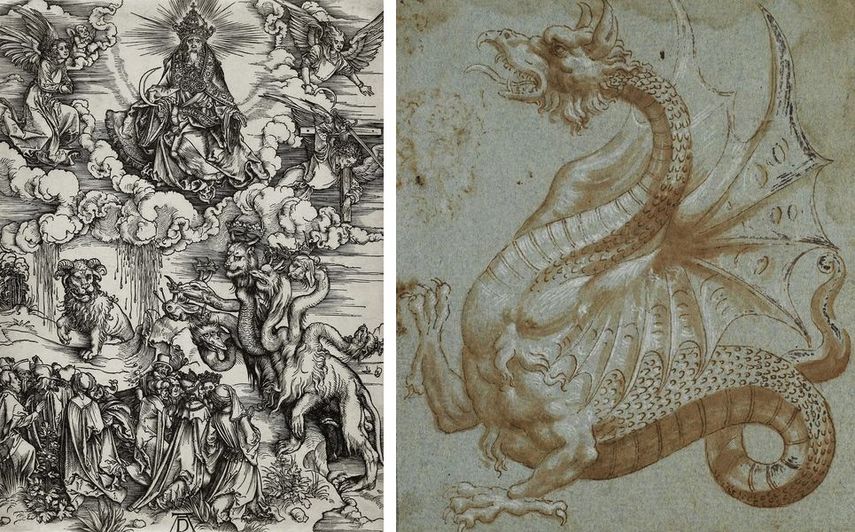 The Display
The visitors have an opportunity to see monsters painted by artists between 300 and 500 years ago in rarely exhibited works drawn from the collection of The National Gallery of Canada. Fed by the collective fears of the Renaissance and Baroque periods, these images were produced using a variety of techniques including etching, engraving, woodcut and drawing.
The display is divided into four themes.
The section Demons features illustrations of biblical stories and accounts of the lives of saints, including Johan Wierix's Frontispiece to The Creation and Early History of Man (c. 1606); the section Mythological Creatures brings together images that illustrate Greco-Roman myths, often involving hybrid creatures that are half-human, half-animal, including Hendrick Goltzius' The Dragon Devouring the Companions of Cadmus (1588); the section Sea Monsters features dangerous beasts emerging from the depths of the ocean and includes one of the most celebrated images in the history of printmaking, including Andrea Mantegna's Battle of the Sea Gods (1485); and finally, the section Ornamental Beasts features small-scale models for decorating utilitarian objects such as silverware, armor and ceramics with fanciful figures.
The exhibition concludes with M.C. Escher's Hell (1935), an interpretation of a detail from The Garden of Earthly Delights by Hieronymus Bosch.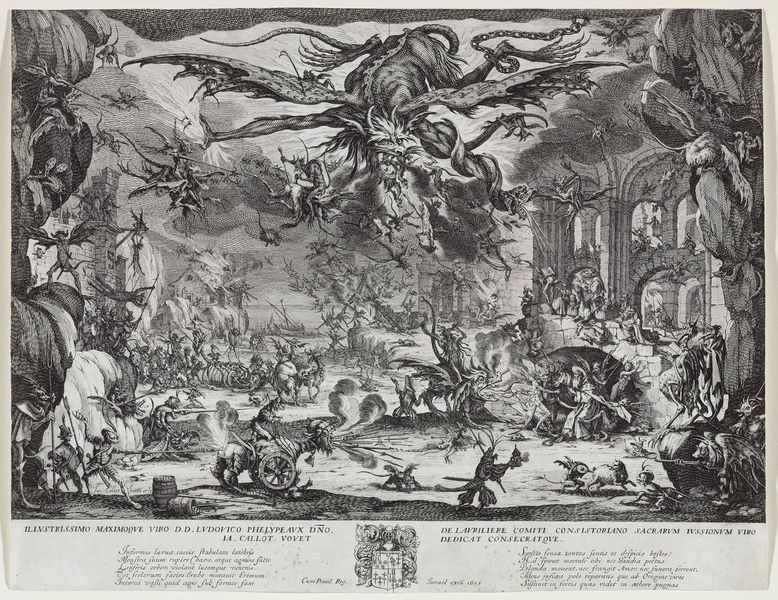 Beautiful Monsters at The National Gallery of Canada
The exhibition Beautiful Monsters in Early European Prints and Drawings (1450–1700) will be on view at The National Gallery of Canada in Ottawa until March 29th, 2020.
It will be complemented by programming for all ages. The program includes two fun activities: a monster scavenger hunt, an activity sheet available in the space that invites visitors to find 8 monsters in the artworks on display, which they can then take home and color and Monster Mash activity, which encourages visitors to create their own hybrid monsters on two magnetic walls.
On December 12th, exhibition curator Sonia Del Re will explain why fantastic creatures appear in so many Renaissance drawings and prints.
Beautiful Monsters in Early European Prints and Drawings (1450–1700)
Featured image: Andrea Mantegna – Battle of the Sea Gods (left side), c. 1485–88. Engraving on laid paper, 28 × 42.7 cm, National Gallery of Canada, Ottawa. Purchased 1915. Photo: NGC. All images courtesy The National Gallery of Canada.
Follow These Galleries
Santa Fe, United States

Water Mill, United States

New York City, United States