Seductive and Vintage by Ed Ross
The thing that separates an ordinary from a great portrait is the specific and real emotion and character of a person that is being portrayed. Even though photography nowadays seems like a simple medium to be practiced and almost everyone uses it, in an amateur or professional way, the real skill of photography is a very difficult process. For the American photographer Ed Ross, photography was never a burden. His talent and unique approach to the craft quickly earned him a respectable place among the most creative and innovative photographers out there. Although Ross' landscapes are among the most beautiful you'll get the chance to see, his dedication and perspective on portraiture and nudity are beyond all expectations. The ones not familiar with the work of Ed Ross probably would probably place them in the end of 19th century, but the fact is that they were first made several years ago. The seductiveness and vintage feel to them are what makes them so stunning and brilliant. Today, we're presenting you with the beautiful portfolio of Mr. Ross…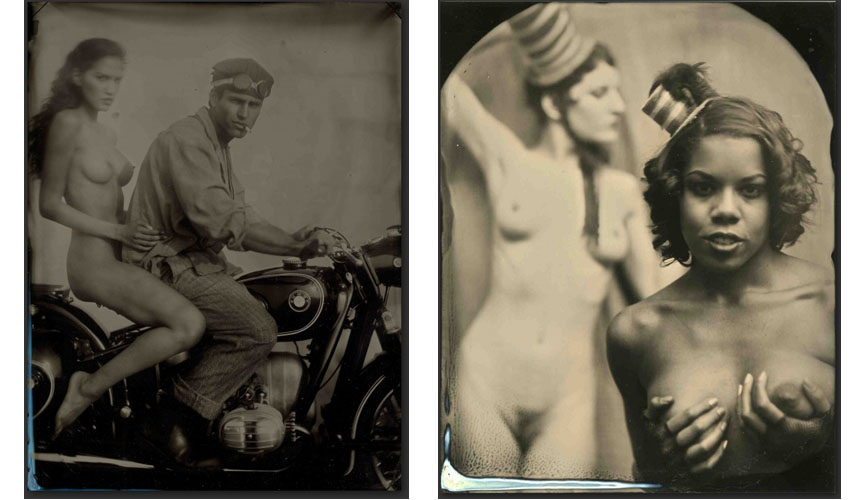 Using the Unique Wet Plate Process
The secret behind the breathtaking and erotic works of Ed Ross is the specific process of wet plate, aka collodion that Ross perfected and used to his advantage. This complex photographic process, invented by an English sculptor Frederick Scott Archer, dates from 1851 and, when invented, it wasn't planned to be recognized as a patent. In fact, Archer died in extreme poverty and an obituary described him as "a very inconspicuous gentleman, in poor health." There are two "types" of wet plate photography — ambrotype and tintype. An ambrotype, which was described by Archer, is based on glass, while a tintype is based on metal.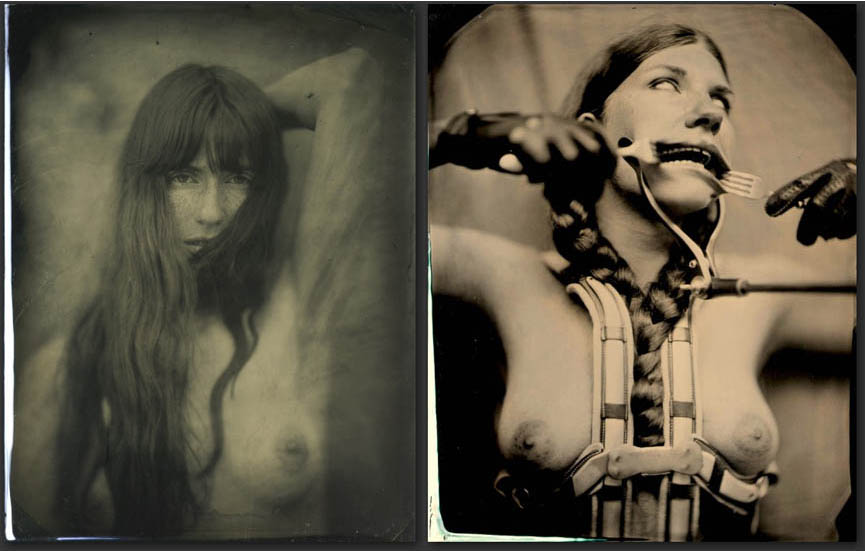 A Touch of Renaissance
Ed Ross based all of his photographs on tintype of wet plate – a piece of blackened aluminum over which the image is created in silver, and over which a varnish is placed to protect the fragile image from physical harm (eg. scratches) and tarnishing (changes to the silver due to exposure to chemicals found in the environment). With the invention of digital and the relative extinction of film photography, wet plate photography (and other alternative processes) fell into oblivion. That's why Ross' work has a unique retro style to it which makes, the already fantastic photos, amazing. The subject of Ross' interest is nude female body in eccentric poses, dressed in mostly vintage and revealing clothes, creating a true renaissance experience.
Ross uses three cameras, a half-plate box-style camera (made by Ty Guillory), an 8×10 bellows-style camera (made by Black Art Woodcraft), and a 16×20 Chamonix.
If you're a fan of photography and you like the art of Ed Ross, sign up for free to My Widewalls and follow all the important photography related news and events!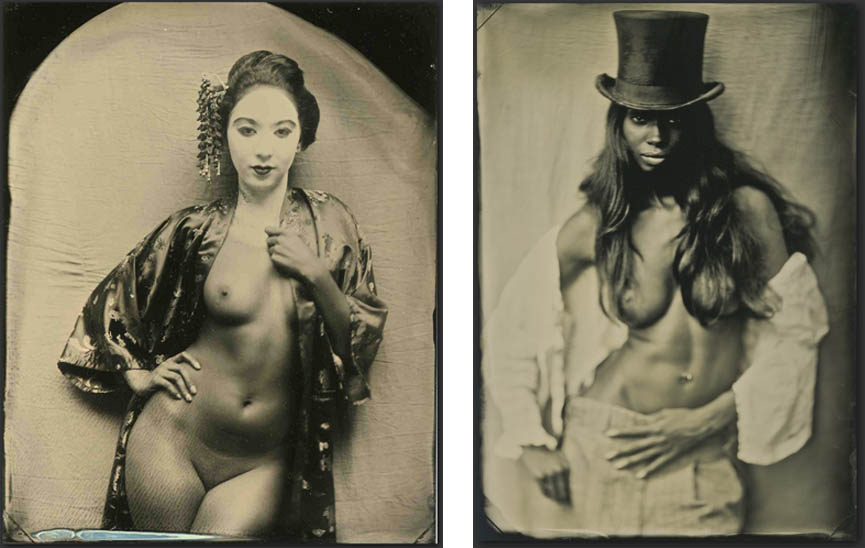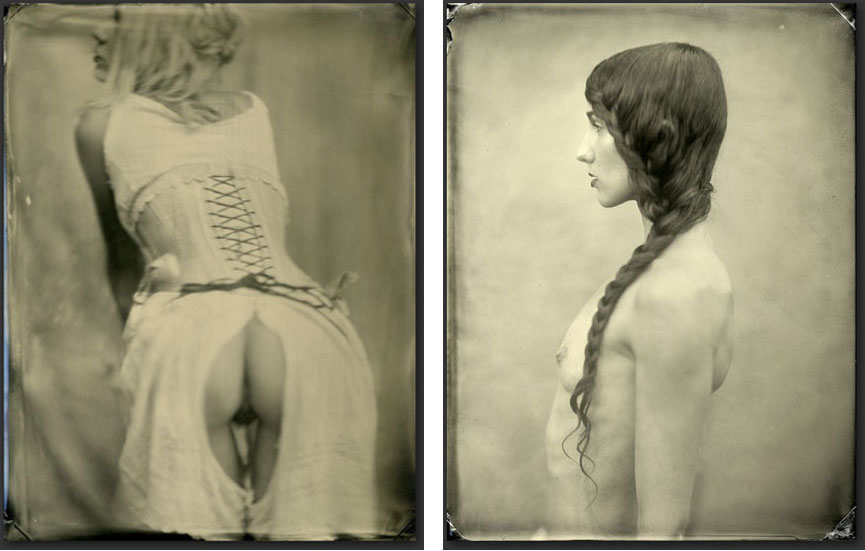 All photographs courtesy of Ed Ross.