Editors' Pick - The Gold of the Month
Final week of August brings a novelty delivered straight from the Widewalls Editors' Room. We introduce a new weekly recap, comprised of a selection of our favorite posts. Popular topics sometimes overwhelm the reader and some of the brilliant articles remain unnoticed. Widewalls Editors' Pick will be here every week to direct your attention to features you might have missed, and we find are worth the time and attention. Among our first five picks for this week, there's a story about an Iranian renegade, a strange homage to a notorious police station in New York, a wonderful exhibition of abstract art birthed from inner hell, and a documentary about Belgrade street art you need to see and an archival gem.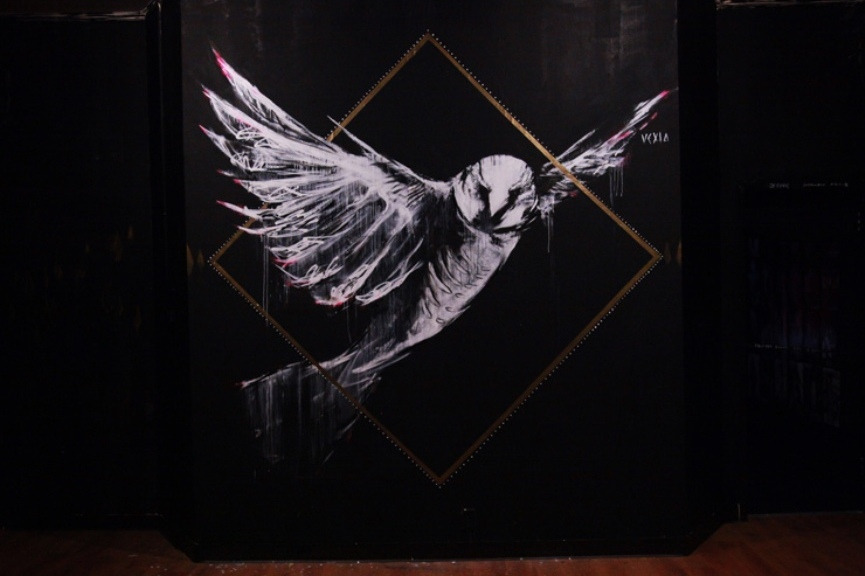 1. Gold Along the Banks – The Documentary
Talking to the feature's protagonists TKV and Fat Kid Beny, a wider narrative is revealed, uncovering Nikola Zecevic, a young Serbian-Dutch enthusiast, who, fascinated by the thriving underground culture of Belgrade, sets out to make a documentary about the city's street and club scene. The somewhat nostalgic journey is enlivened with eagerness and talent of Belgrade's writers, DJs, and creative kids showing that central metropolis of the Balkans packs a lot of gold along its river banks. Gold Along the Banks story.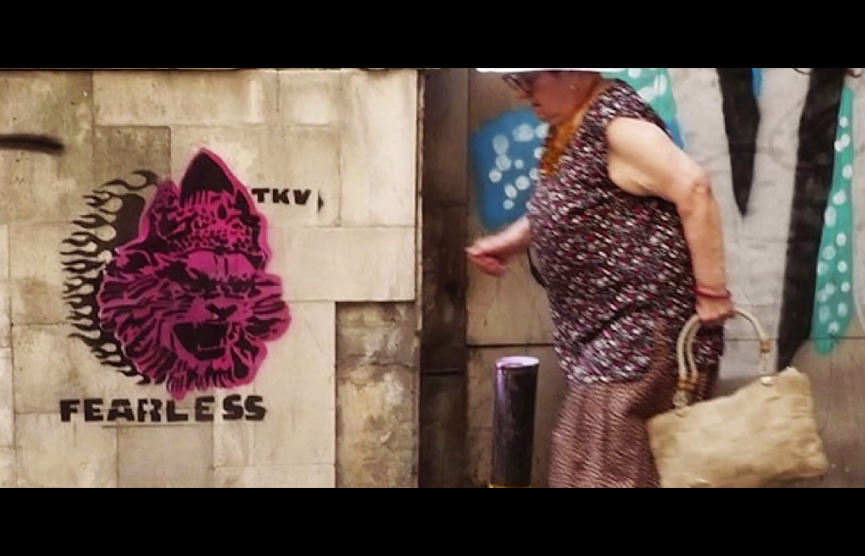 2. The Next Step for Urban Art?
How postmodern can an era get? Is there a limit? If not, what is the next step for urban and street art. The article from our [reFine and Street Artcent] archive discusses whether performance art is the following thing in the urban expression. Banksy did it, Swoon did it, Robin Rhode keeps doing it. With increasing number of contemporary artists diving into performance, a thread in the new contemporary could start.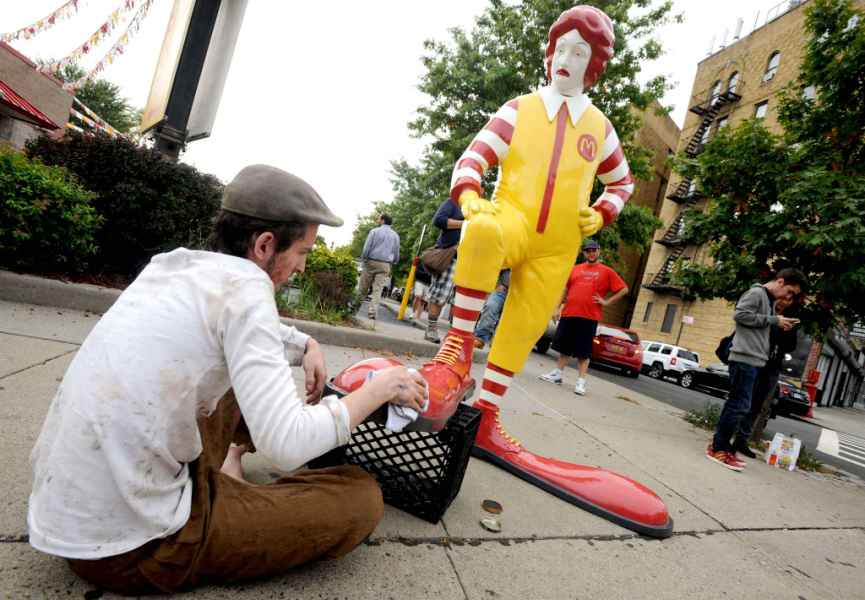 3. Black Hand of Tehran
Iran today stands as the symbol for limited freedom, where people suffer under a very big, very strict set of rules they ought to live by. One rebel among them, Black Hand, dared to defy, by painting politically engaged street artwork all over Tehran. Searching peace through his art, Black Hand addresses some of the burning issues in Iran, that may not be in focus of the international community, from position of women, treatment of animals, to children abuse. He's compared with Banksy on a conceptual level, only his courage must be greater, due to the circumstances. Black Hand paints for Freedom. It's as inspirational as it gets.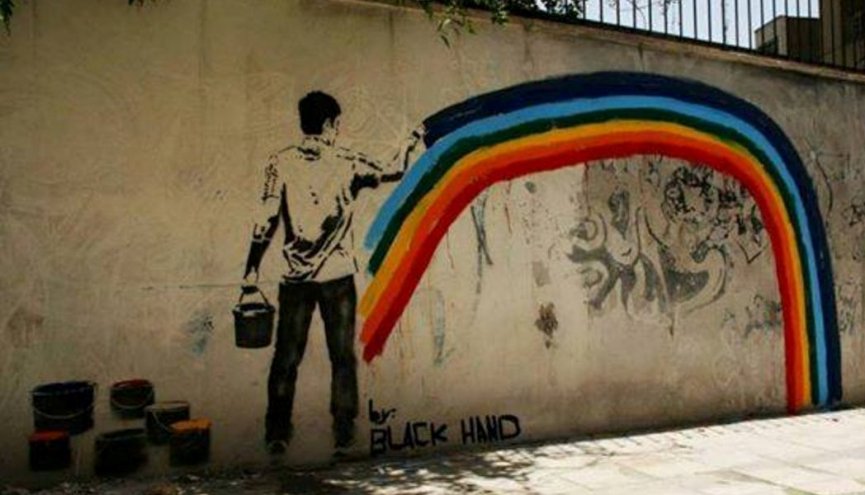 4. 21st Precinct
When a historic building is decayed beyond repair, it usually gets torn down. Historically infamous 21st Precinct in New York, where a chain of fear, violence and corruption started ruling the Gas House District at the turn of the 20th century had the most phenomenal farewell. Its interior was completely painted by a large group of street artists, all of whom are still considered vandals in the Big Apple. One of them was even arrested the night before the painting started! The building is gone now, but the historical and the contemporary artistic legacy is recorded.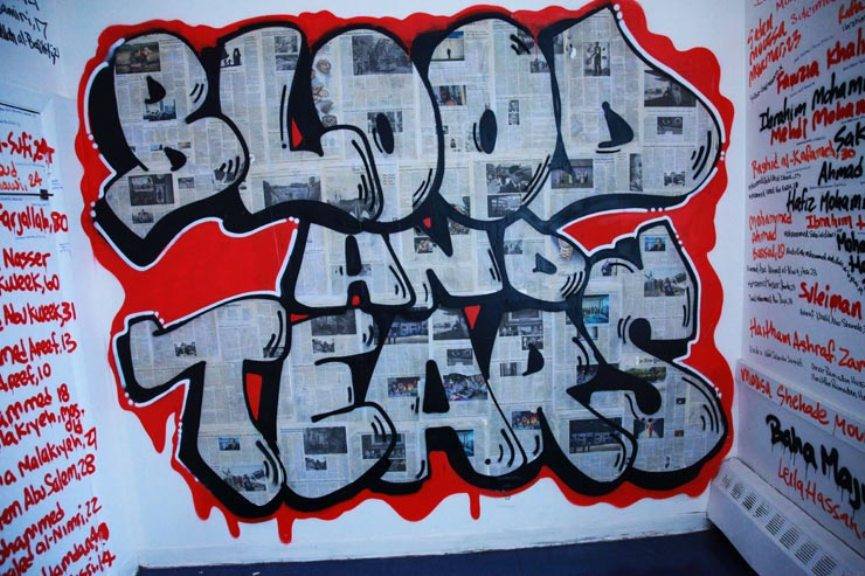 5. Beauty in the Wound
Dale Marshall redefines the preconceptions of normal through his artwork. He entered the art world through graffiti, but the path filled with psychoactive substances let him astray, straight into an asylum. After being released from the institution, Marshall continued painting abstract canvases, layered with emotions, suffering, fears, promises and hope, altering the viewer's perception of what mental illness really means. Dale Marshall's work is currently on view at Soze Gallery in a show entitled Beauty in the Wound.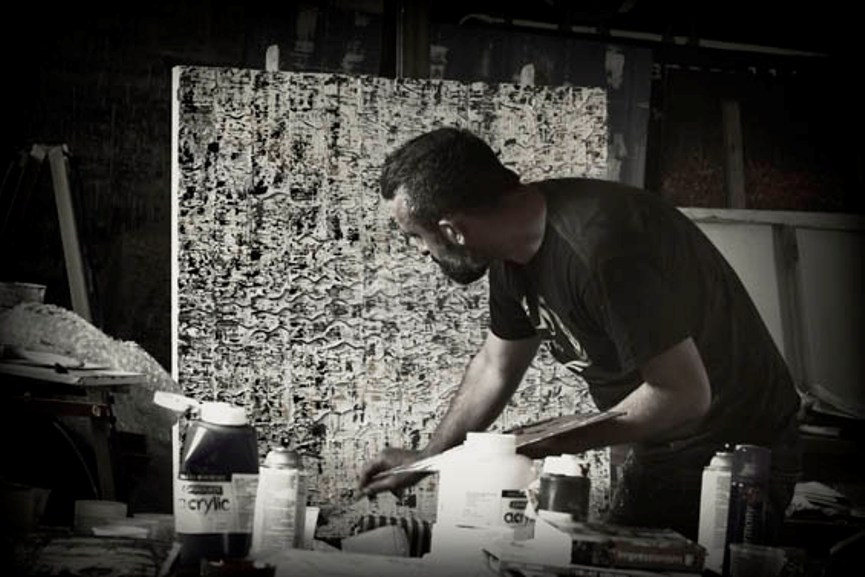 [mc4wp_form]