EKTA and Eric Magassa Show Their Joint Influences and Efforts in 50X70 Exhibition in Amsterdam
What a season at Amsterdam-based Mini Galerie! We saw some quite remarkable exhibitions, and Mini Galerie slowly becomes one of the Amsterdam's most important galleries. The shows the gallery organizes are must-see events in the city. First, the gallery organized an amazing exhibition of Jeroen Erosie, entitled Genius Loci that took place in September and in the first days of October. After that, Mini Galerie hosted the group exhibition celebrating album covert art, entitled Uncovered. The art of the album cover II that took place in October. Finally, in November, we could enjoy in the exhibition of the Mashville duo, entitled All Good Things… . The Mini Galerie is now preparing for the last show in this year – Ekta and Eric Magassa exhibition entitled 50×70, where we will enjoy the beautiful pieces of these two amazing artists.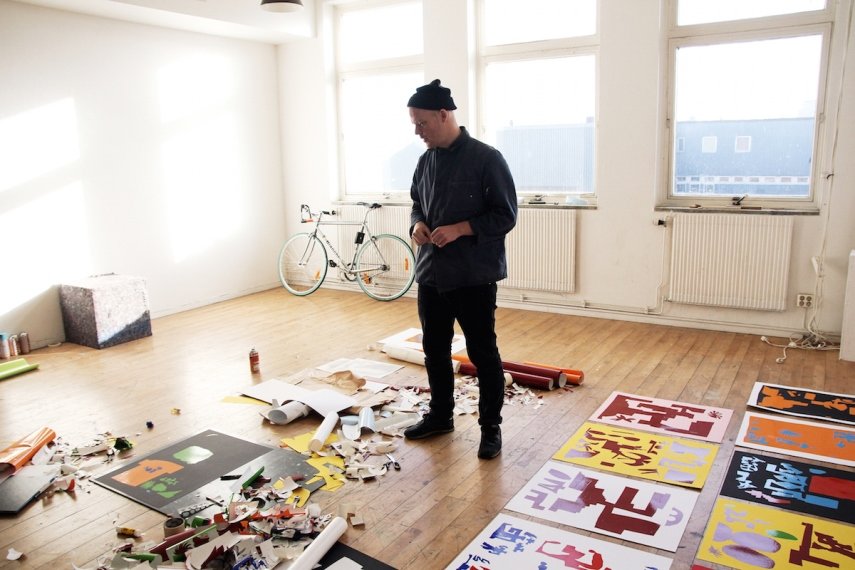 Ekta and Eric Magassa
Daniel Götesson aka Ekta is a Swedish contemporary artist born in 1978. He has a pretty individual style – huge fields of colors, often not separated by outlines, making obscure and mysterious, furthermore particularly abstract forms. He currently lives in Gothenburg, Sweden, after previously living in London where he earned a degree in illustration at the London College of Communication. Since 2005, he has been well-known for murals that can be found across the continent – in Sweden, Poland and England, amongst other countries. His large-scale mural paintings in his trademark bold color palette can be found all over Europe and his editorial illustrations are published by various magazines worldwide, like the New York Times. His work is not limited to street art but also includes sculptures in material such as concrete and wood.
Eric Magassa spent most of his youth moving back and forth between Gothenburg and Paris with his Swedish mother and French father from Senegalese and Malian descent. As a student Magassa subsequently lived in London and New York to study at Central Saint Martins and The Art Students League of New York. His works stem from experiments with different media ranging from paintings to drawings, sculptures, collages, videos and textiles.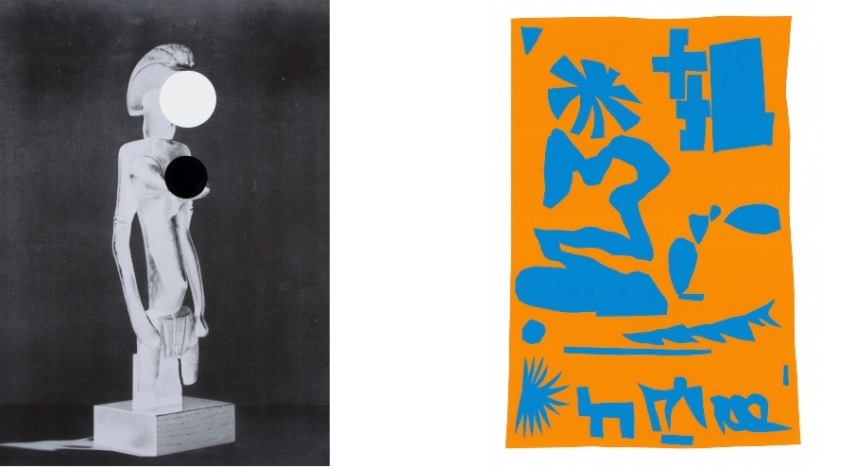 50×70
Ekta and Eric Magassa are Gothenburg-based artists, and they have been collaborating for some time; they are also friends as well. For the final show of 2015, the Mini Galerie decided to invite Ekta and Erica Magassa to work as an occasional artistic duo in order to explore their common influences and shared practices to encourage, critique and inspire one another. The final result is an amazing visual manifestation of the dialogue between Ekta and Eric Magassa in a strict self-imposed fifty by seventy centimeter format. The exhibition 50×70 contains both individual and collaborative works within one space and without individual sections.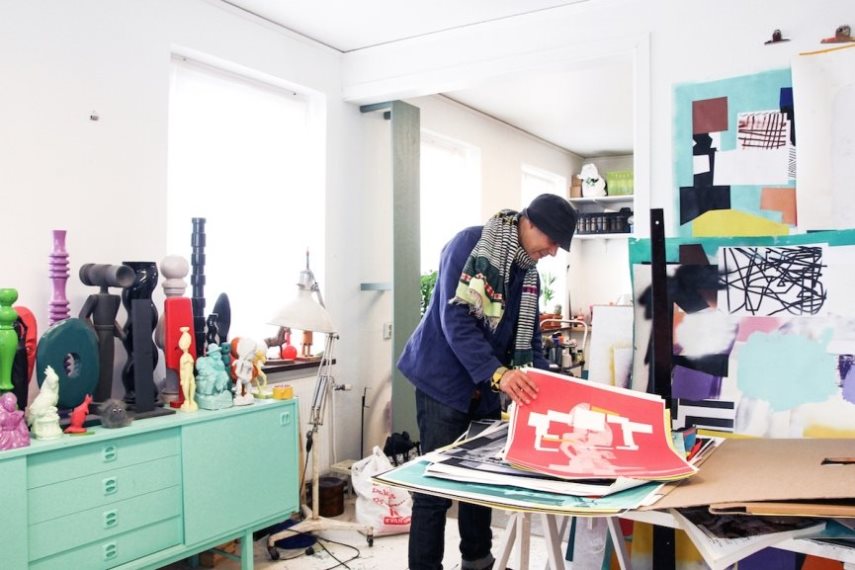 Ekta and Eric Magassa Exhibition at Mini Galerie Amsterdam
The Mini Galerie works with a wide range of upcoming artists, both national and international, who share a graphic and abstract visual language and an interest in the public space. Since its opening in 2011, the gallery has evolved in one of the Amsterdam's most important art spaces. So, be sure not to miss the latest exhibition at the gallery this year. Ekta and Eric Magassa exhibition entitled 50×70 will be on view from December 5, 2015 until January 16, 2016 at Mini Galerie in Amsterdam. The opening is scheduled for Friday, December 4, 6-9pm.
Featured Images: Ekta and Eric Magassa at Mini Galerie. Images courtesy of Mini Galerie