The Humble and Sublime
A new print by the wonderfully talented Los Angeles artist, El Mac will be released by Yves Laroche Gallery on April 15. The print is inspired by an acrylic painting executed by the artist in 2010 entitled The Humble and Sublime, which is the title of the printed release as well. The original painting was composed based on series of photograph of a beautiful Hawaiian girl El Mac took himself. The title alludes to the soft spiritual expression of the portrayed girl and her unawareness of her sublime beauty, which is the feeling El Mac seeks to capture in his art.
Ever since the painting was painted 2010, the artist planned to create a printed version. He printed it emulating the manner of painting, using black, or the darkest nuance as base, and then constructing layers of lighter color on top of it, with the uppermost shade being the brightest. Metallic paint fused within the layers produces a special photographic effect, which is ordinarily difficult to achieve in photography. I'm proud of this print and happy to work with my good friends in Montreal at Galerie d'art Yves Laroche who produced it, El Mac stated.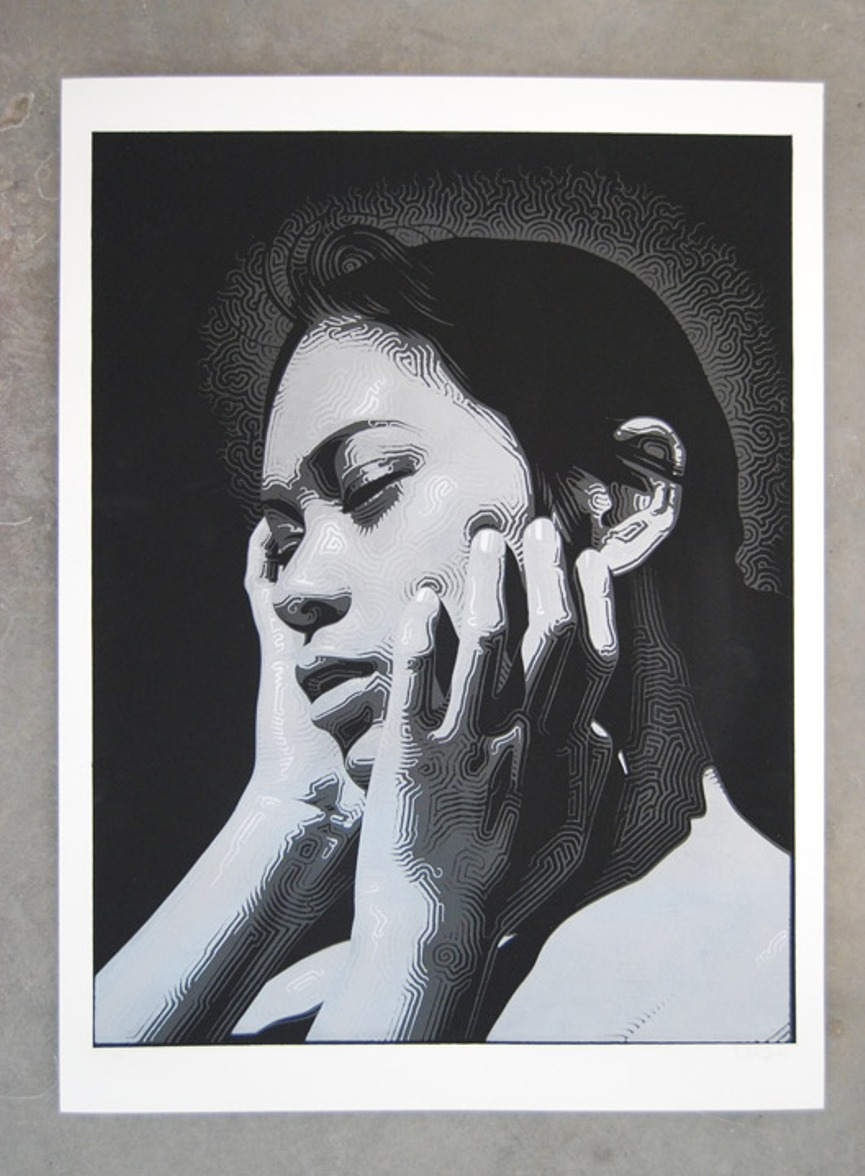 The Humble and Sublime Print
The Humble and Sublime print edition will be released in a small series of 40, limited to solely one copy per customer. The series is signed and numbered by the artist, screen printed with five colors on acid-free archival print paper. The size of the print paper is 29 x 21 inches, while the printed area is 25.5 x 19.5 inches in size. The date of the release is April 15, while the exact time is to be arranged between 11am and 1pm EDT.
The cost of The Humble and Sublime print is set at $350, with shipping and handling expenses to be added.
The print edition is published by Yves Laroche Gallery and printed by Montreal printing establishment La Presse du Chat Perdu, in collaboration with Blackdot Press.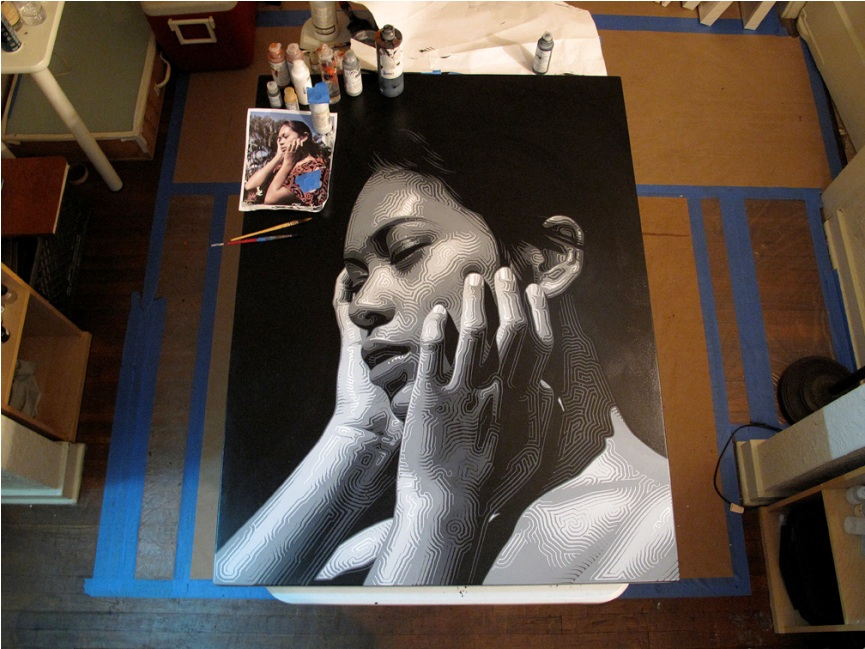 About El Mac
El Mac was born in 1980 and he exhibited a strong interest in art since early childhood. He was spirited by the works of Caravaggio and Vermeer and the art nouveau artists Klimt and Mucha. His keen interest in graffiti and photorealism  and the fascination with Chicano and Mexican indigenous culture then fused with his affinities towards classical art, birthing his signature style, completely separate from any of his original inspirations.
He started painting graffiti in the mid 90s, at the same time when he began using acrylic paint, and his style slowly shifted into realism. The photorealistic paintings gave way to the more reduced portraiture, with prominent contours and selective, warm palette, dressing the patterned images inspired by North American folk art. Works and murals of El Mac were exhibited and executed worldwide, in over 15 countries.