Elizabeth Neel at Susanne Vielmetter Gallery
Susanne Vielmetter Los Angeles Project proudly announces their upcoming show by emerging artist Elizabeth Neel. This is going to be artist's second exhibition in the gallery and this one is titled Lobster with Shell Game. The paintings that will be on display are abstract, however, at times they seem borderline figurative. It is almost as we can expect to see abstract and figurative change places while we are observing them. Elizabeth Neel's paintings at Susanne Vielmetter Gallery are rich in gesture and show physical traces of the process of painting.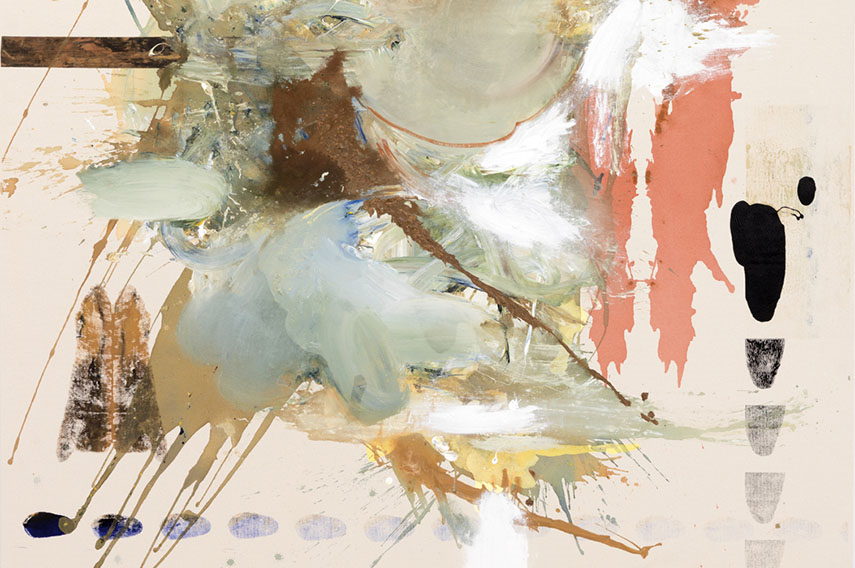 The Progress and The Process
Elizabeth Neel initial infatuation with art came from her famous grandmother, the iconic figurative painter Alice Neel famed for her portraits. Elizabeth first earned her BA in History from Brown University and later a MFA from Columbia University to follow in her grandmothers artistic steps. Since then Neel has had few notable solo shows and took part in many group exhibitions. Elizabeth Neel creates paintings that are pulsating with gesture and thick layers of pigment turbulently stirred on canvases. These gestures and compositions show that Neel's work is in a constant state of movement. The abstract shapes resemble geometry found in nature, or man-made signs and symbols, they even remind us of human body. It is evident that physical element of forces applied to produce artwork plays an important role in Neel's painting. She pressures her canvases with printmaking rollers and folds them to create shapes similar to those found in nature.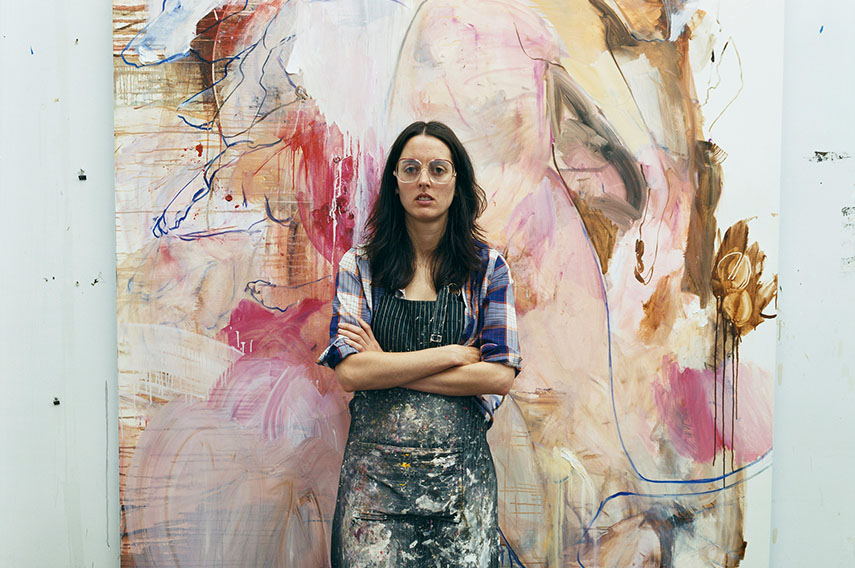 The Outlines of Shadows
Even though her gestural swirls might seem seductive at first, we can notice something a bit violent in those dense brushstrokes. As the artists grew up on a farm it is possible she was inspired by morbid scenes she must have witnessed as a child. Hence the themes of death and nature that Elizabeth Neel often explores. Although, there is never an obvious source of inspiration because Neel translates images she sees into abstract. This can be seen in her artwork from 2005 Swamp Dump, where both background and her brushstrokes suggest the sinister event that inspired Neel to paint this piece. It is the story of a plane that crashed into swamp leaving no survivors.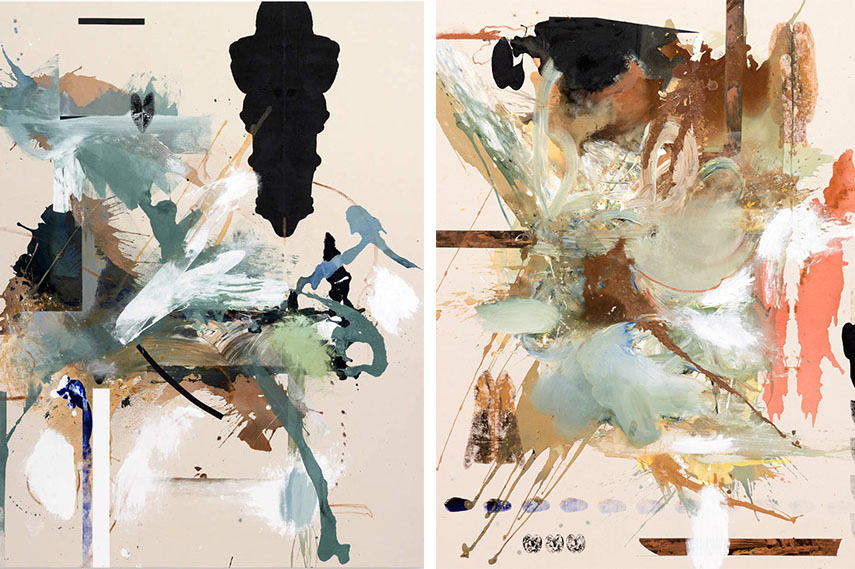 Elizabeth Neel at Susanne Vielmetter Gallery
In Neel's new series of paintings that she prepared to exhibit, we can notice the fine balance between desire to expose and to reveal her interpretation. The instinct of giving meaning to abstract gestures and forms pertains mixed with Neel's intentions to show how these visual elements are also metaphors and parables. Even if it is not as transparent, Neel's canvases are very personal. But they equally refer to the entire history of art that is inevitably reflected in her paintings. Elizabeth Neel's exhibition Lobster with Shell Game opens on May 29th. The show will be open until July 3rd at the Susanne Vielmetter Gallery in Culver City.
Sign up for My Widewalls for exciting updates from urban and contemporary art.
Featured Images are Courtesy of Susanne Vielmetter Gallery unless differently indicated.