Ellen de Meijer: Digital Divide
As we've entered the digital age and our lives have become very much dependent of technology and its growth, many artists found a new inspiration for their works in this topic. Some, like the Seattle born artist Pars, decided to use canvas as a field of imagination and paint their own world, different from the postmodern society and its products while others, like Micah Ganske, chose to be an active part of the process, making art that depicts possible future. Cutting across the middle stands the work of the Dutch born artist Ellen de Meijer. After very successful shows at Art Stage Singapore, Art Toronto and Art Miami (click here to read  the sales report from 2014 Art Basel Miami) where she presented her latest series of paintings, the artist has been preparing for her first New York solo show at UNIX Gallery. In Digital Divide, De Meijer's presents us with her perspective on human behavior in a postmodern world, as well as the constant conflict between basic human instincts and our desire to progress and succeed.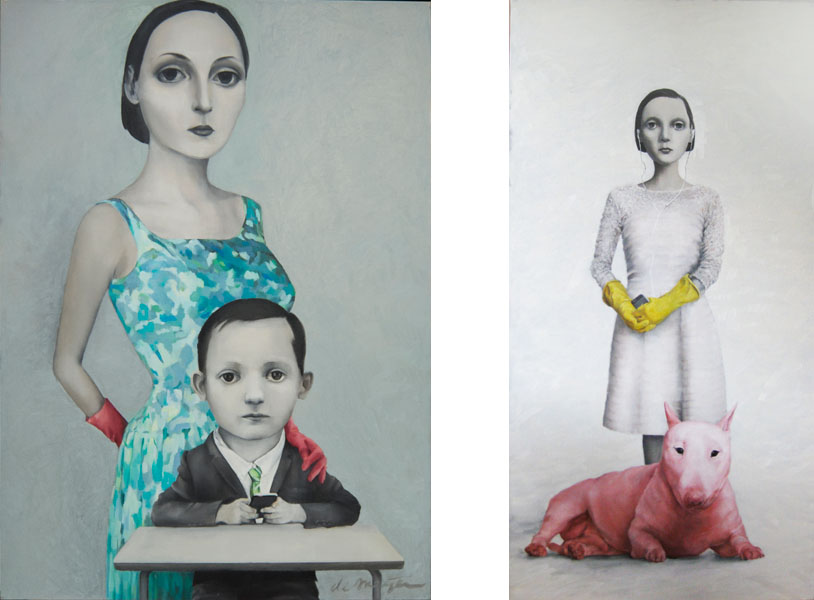 Digital Revolution As An Inspiration
Even though more than twenty years we're witnesses of an enormous evolution mainly driven by technology and digital revolution, our instincts haven't changed, despite the society's expectations to ignore them. This ongoing tension inspired de Meijer for creating Digital Divide that she dedicated to everyone. Her paintings are show figures of successful reputation, but quite vulnerable with an empty gaze. Giving us the feeling of both sympathetic tension and pathos, de Meijer depicts her characters armed with gadgets of the new age such as Google Glass or iPhones, clearly referring to our relationship and access to all the information and, therefore, power. Her figures are small yet big, successful yet sad, and critical yet indifferent.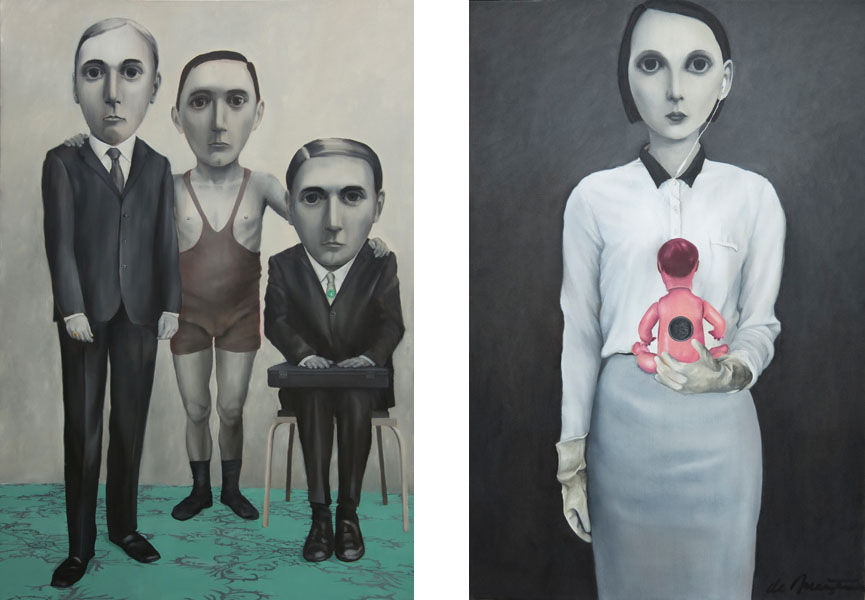 Series of Ceremony Portraits
These ceremony portraits, as de Meijer calls them, depict all the characterizations of modern mankind. In their ultimate struggle for survival, her surrealistic portraits of businessmen, white-collar workers seem to have it all. However, placed in the center of the canvas, their actual solitude becomes more obvious than ever. Although her ceremony portraits show indifferent, empty like people, de Meijer's intention was also to portray their hidden and rarely seen depth, their under-layers, insecurities and vulnerabilities. This is where we also see the difference between painted adults and children. Although both seemingly apathetic, de Meijer's children are deprived from the fear, rejection and burden. It is the look in these children's eyes that de Meijer regards as hope for future generations (read about the story behind some of the most famous paintings of children with big eyes). As the classically trained painter at the Academy of Fine Arts in Tilburg, Netherlands, Elle de Meijer's attention to details and the ability to depict that, which is frequently hidden from a common eye, is enough of a reason to visit Digital Divide . The exhibition opens on February 5th at NY's UNIX Gallery and it will stay on view until March 5th, 2015.
If you enjoy digital and digitally enhanced art, sign up for My Widewalls today and get all the important information!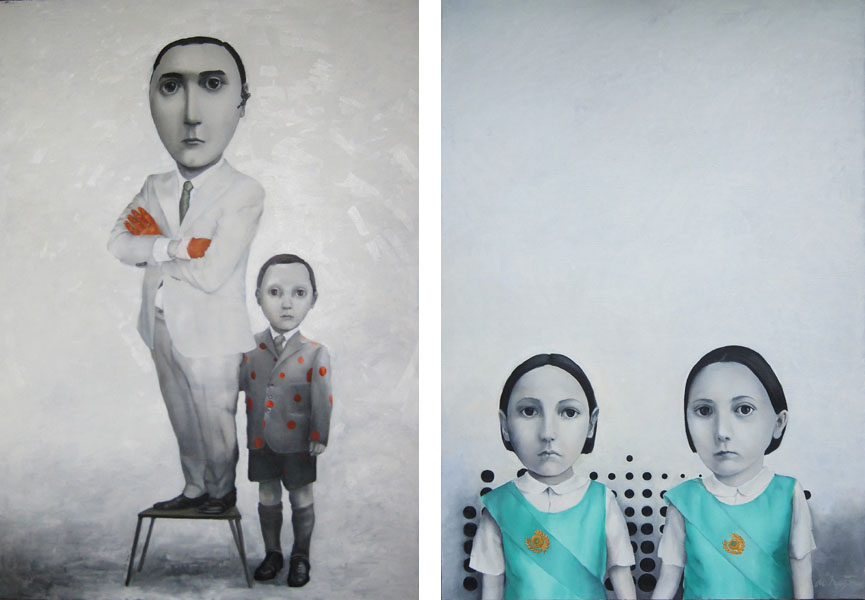 Featured image: Ellen de Meijer – Shared Sight, 2013, detail
[mc4wp_form]
Follow These Galleries
New York City, United States