Ellsworth Kelly and Luigi Ghirri Together in a Photography Exhibition at Matthew Marks Gallery
Throughout the months of March and April, New York's Matthew Marks Gallery will host two seminal photography exhibitions. While one is dedicated to a legendary Italian photographer, the other is dedicated to an artist whose primary medium was painting; what's curious is that, just from seeing his photographs, you could guess who it is, without looking up his name. We are talking about Luigi Ghirri and Ellsworth Kelly, whose shows will bring together over sixty prints, taken between 1970 and 1989 and 1950 and 1982 respectively. Such display will give an insight into two distinct approaches to what it means to document landscape and the splendid diversity in the ideas that were sustaining the visions of these two masters.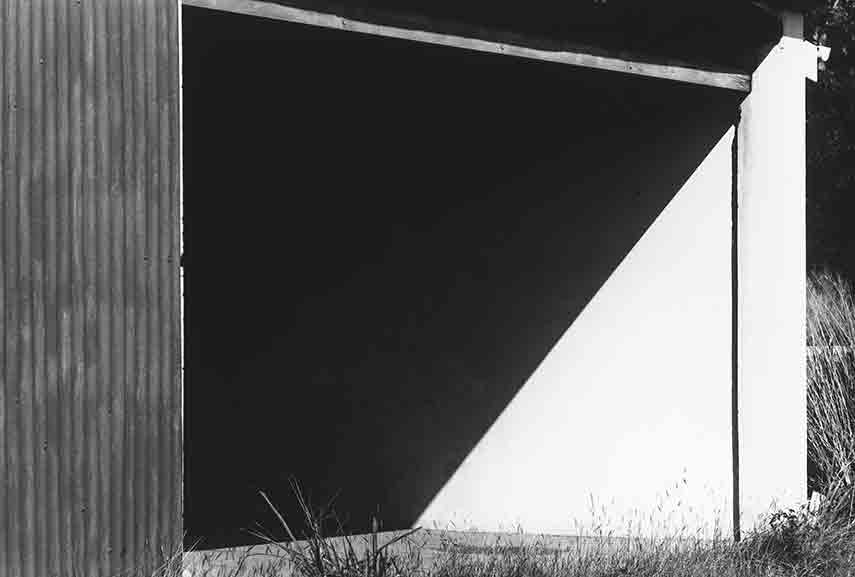 Ellsworth Kelly Photographs
Just before his death at the age of 92, Ellsworth Kelly had prepared some thirty gelatin silver prints that would end up in the exhibition of his photos. Throughout his entire career, which spanned over 70 years, he drew inspiration from nature and its forms to create a one-of-a-kind geometric abstract art. So many of his paintings and sculptures depict chance compositions he would have encountered in the world, and his photographs are no different. Yet, unlike his drawings and collages, Ellsworth Kelly's photos were never used as studies for some other artwork – they were simply a record of his vision. He saw geometric structures everywhere, in a stack of bricks, an asparagus plant, the architectural details of barns, New York buildings, and even its residents. As if these images were always there, they just needed to be taken just as they are, no alterations necessary.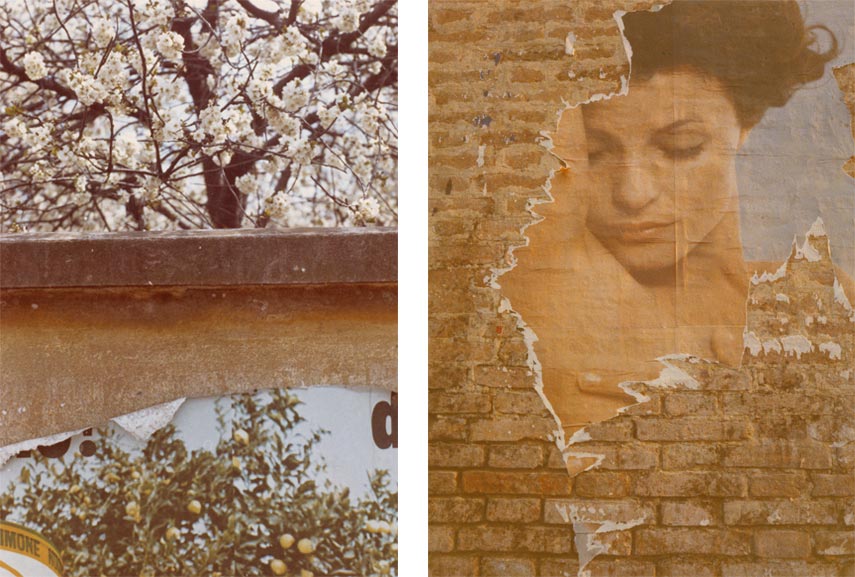 Luigi Ghirri : The Impossible Landscape
If I had to name someone whose appreciation of his own country could be seen, and felt, through his artworks, it would have to be Luigi Ghirri. His photographic landscapes of Italy go beyond simply capturing what's in front. Rather, he created poetry out of monuments, objects, roads, houses, seas and endless fields. His precision is due to his profession as a land surveyor, and his sensitivity comes from a deep fondness of his homeland, its history, culture, spirit. Luigi Ghirri was also a pioneer of color art photography at a time when black and white tones still dominated the medium throughout the 1970s; a kind of color that are soothing, blending perfectly into one another to create fractures of "impossible landscapes". His images evoke a sense of belonging, in carefully and patiently captured details that can only be discovered once.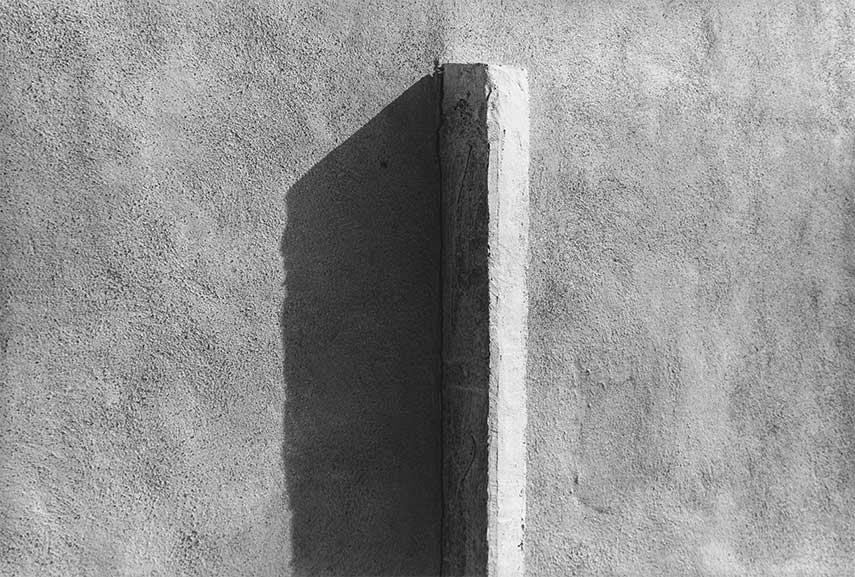 Photography Exhibitions at Matthew Marks Gallery
The two exhibitions, Ellsworth Kelly Photographs and Luigi Ghirri: The Impossible Landscape, opened on February 26th at Matthew Marks Gallery in New York City, USA, and will stay on view through April 30th, 2016. This will be the first ever show dedicated solely to Ellsworth Kelly's photography, while the Luigi Ghirri showcase will anticipate a major European touring retrospective of the celebrated Italian photographer, scheduled to open in 2018.
Featured images in slider: Luigi Ghirri – Marina di Ravenna, From the series Paesaggio Italiano, 1986. Vintage c-print, 12 5/8 x 18 5/8 inches, 32 x 47 cm; Ellsworth Kelly – Barn, Southampton, 1968. Gelatin silver print, 8 1/2 x 13 inches, 22 x 33 cm; Luigi Ghirri – Trevigliano Mazzano, Portoghesi, case popolari, 1985. Vintage cibachrome, 11 3/4 x 15 1/4 inches, 30 x 39 cm; Ellsworth Kelly – Sidewalk, Los Angeles, 1978. Gelatin silver print, 8 1/2 x 13 inches, 22 x 33 cm; Luigi Ghirri – Untitled, From the series Kodachrome, 1975-78. Vintage cibachrome, 4 x 6 inches, 10 x 15 cm. All images © Estate of Luigi Ghirri, © Ellsworth Kelly, Courtesy Matthew Marks Gallery.