Emergence of Four
The experience of appreciating works of art during an exhibition represents a special form of interacting with a set of ideas and stories, imposed upon you by the artist/author of the show. It is, then, a completely different experience when one is faced with multiple bodies of work as part of a single exhibitional event. Group shows, therefore, have a completely different dynamics and are bound by another set of rules… What happens if you have a group of artists with distinctive and perhaps antithetical creative expressions all incorporated in one single experience? No need to imagine, Galerie Eva Presenhuber is hosting works by Justin Matherly, Oscar Murillo, Tobias Pils and David Ostrowski.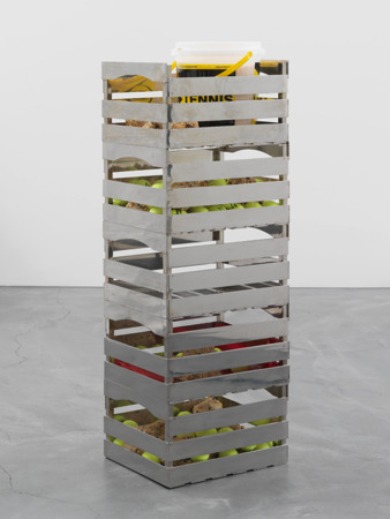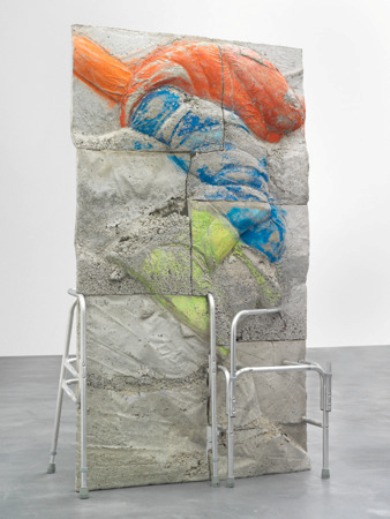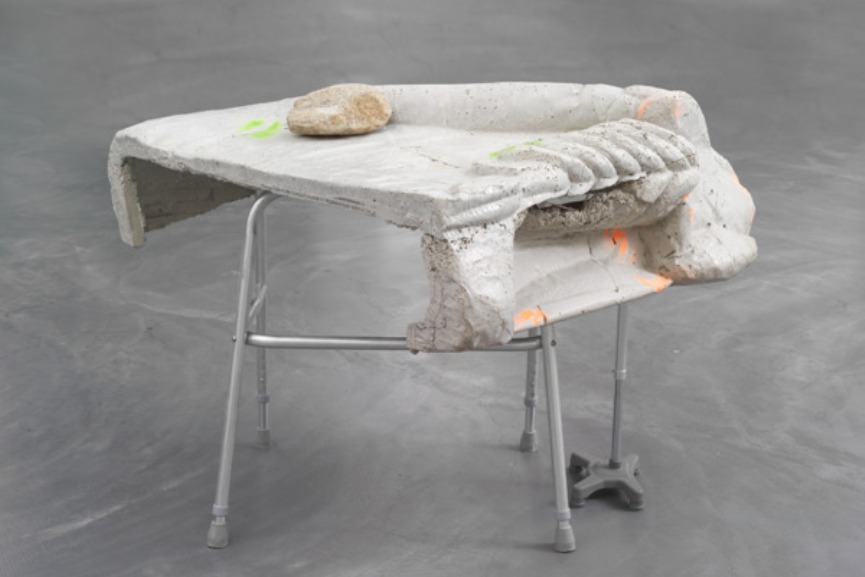 Metempsychosis
Articulating the notions of fine and urban art into sculptural works, Justin Matherly is known for his large-scale works which metaphorically resonate the Greek and Roman antiquity. An interesting stage in the creative process of Matherly is reflected in the creation of flexible molds, which become another level of contemplation for the artist, as they force him to deliberate on the achieved result. Parts such as crutches and walkers show the potentials of the decay of body, not only the sculptures themselves, but rather our own bodies. The artist describes these limitations of the body as dwelling upon the space between freedom and restrictions, referring to this "state" as a "perpetual motion." "In my work, there's a breakdown of forms into other forms – nothing ever really stops" asserts Justin Matherly, and goes on to say that metempsychosis represents the Greek theory about the reincarnation of the soul after death. This came to be one of the notions upon which the artist builds his aesthetics.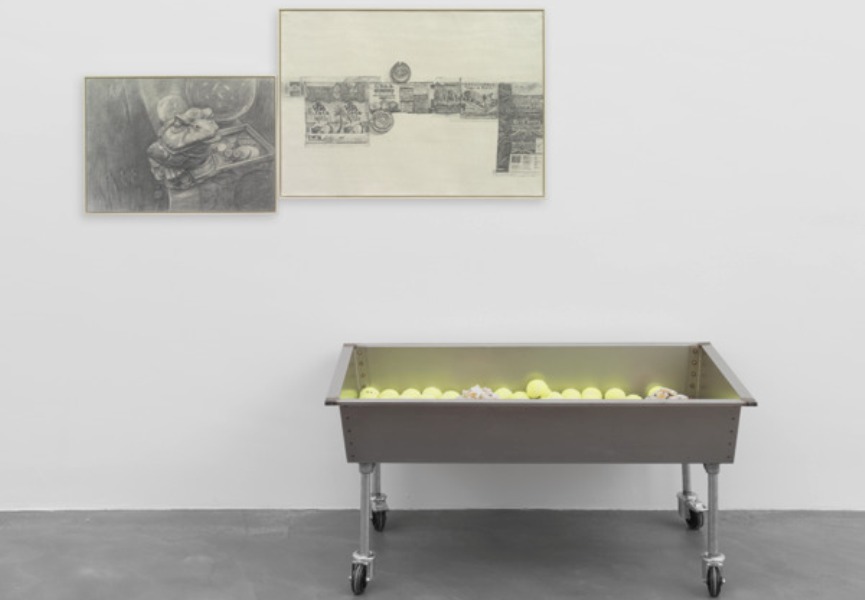 "F" Stands for "Failed"
David Ostrowski is one of the most prolific contemporary painters of a younger generation working today. His examinations on speed and imperfection have become known across Europe and the world. The German artist devoted to the abstract expression doesn't simply reflect upon the philosophical notions of absence, but rather addresses this concept on the level of technique and artistic strategy. "Ultimately I try to switch off this painterly knowledge. I enter the atelier and forget everything" says Ostrowski. Through this kind of methodology, the artist is free to focus on the horizon of "questionable" imagery, rendering his process to be only seemingly disoriented. This almost paradoxical situation of cultivating the unexpected materializes paradigmatically in the forks of his "F" series. The occurrences of multiple paint, overpainting and collages on the canvases, as well as the use of spray-paint, help Ostrowski achieve that high level of uncertainty and, thus, defy any form of categorization.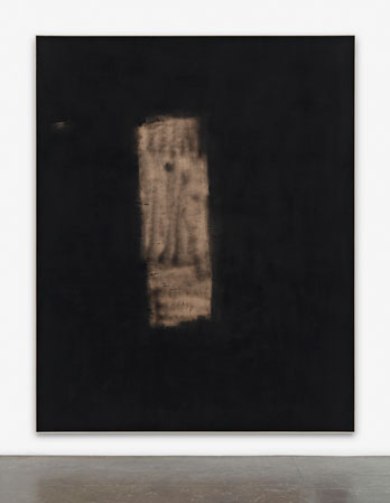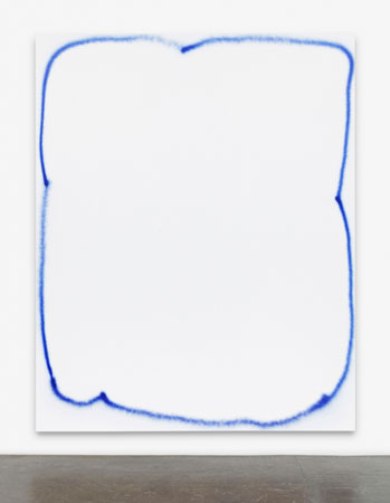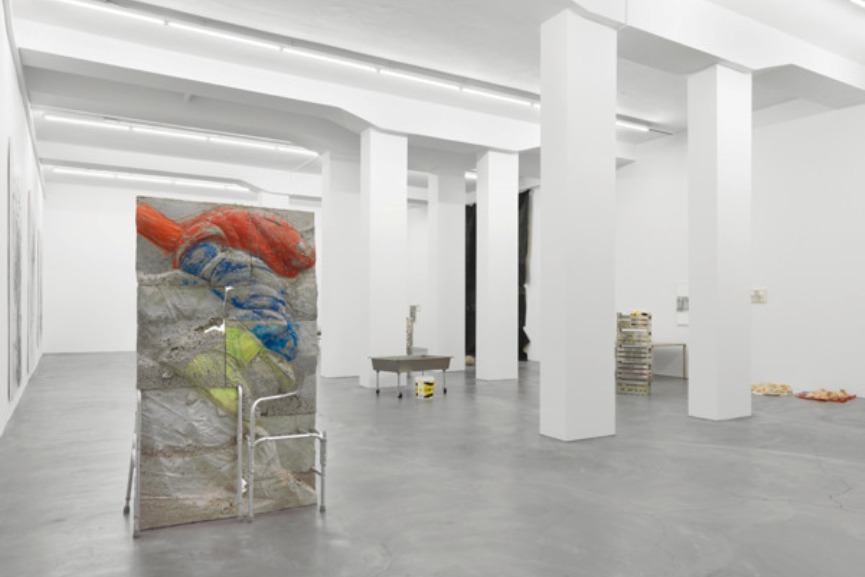 Cultural Displacement
As has become apparent in the 21st century, the habitus of an artist who is a citizen of the globe is crucial for his or her creative output (read more in Why is Urban Art Inherently Postmodern?). It is no different when it comes to the practice of Oscar Murillo, Columbian artist based in East London. What he refers to as an "astonishing cultural displacement" is an exact reflection of the artistic situation of an urban contemporary artist. The themes which Murillo addresses, such as migration, trade and globalization, render his canvases to be mesmerizing portals into the aesthetics of the meeting of two distinct cultural spaces. On the other hand, Murillo's practice is truly an inspiring process. For instance, he generally lets a canvas lie on the floor for months at a time, so it can "gather information" form what the artist refers to as the "DNA of the studio." Although he is known as a multidisciplinary artist, Murillo is primarily focused on painting. He says that the most interesting thing to him is to see "how cultures collide – what's important is functionality and for things to have the same standing. […] I am trying to obliterate hierarchies."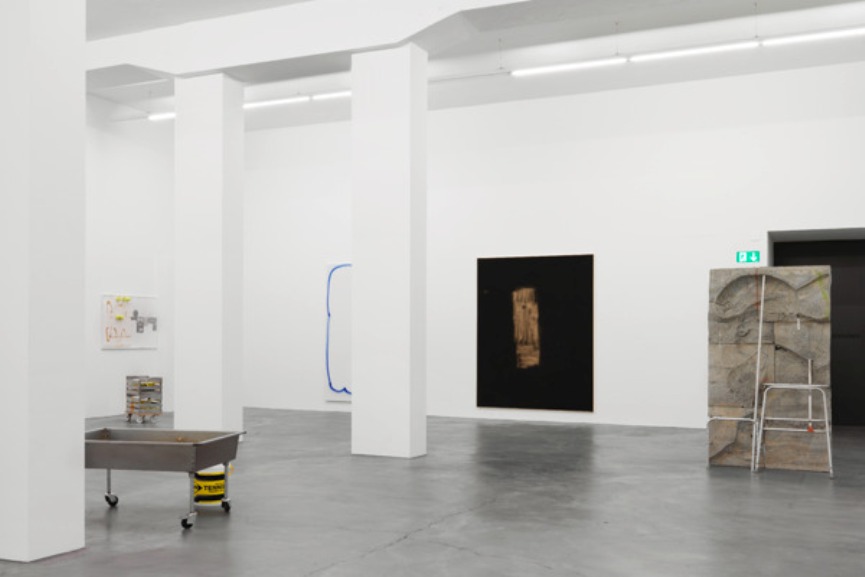 Fragments of the Unknown
"I don't believe in solutions, that's why I try to forget all pictures when starting a new one." If you were wondering if there was a sentence which flawlessly depicts the creative process of Tobias Pils, then the previous one is surely it. The artist devoted to abstract expressionism creates large-scale depictions of structures, grids and geometric shapes which are wrapped in layers of ambiguity. With such an aesthetics, the viewer is left on his own to "read" figures, or landscapes, or simply certain shapes… Pils' work is a contemplation on the complex realization of chaos of life. In this regard, perhaps it is fitting that the artist achieves such an expression through the various modalities of gray. Tobias Pils purposefully avoids some sort of emergence of simple answer, rendering his work to be a perpetual questioning par exellance.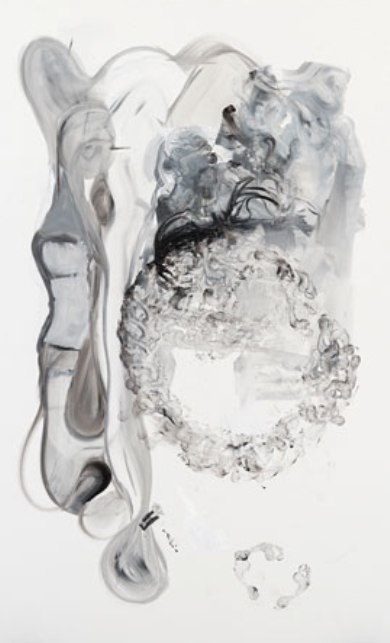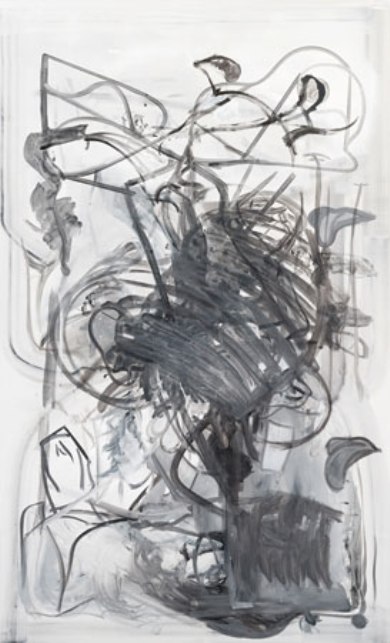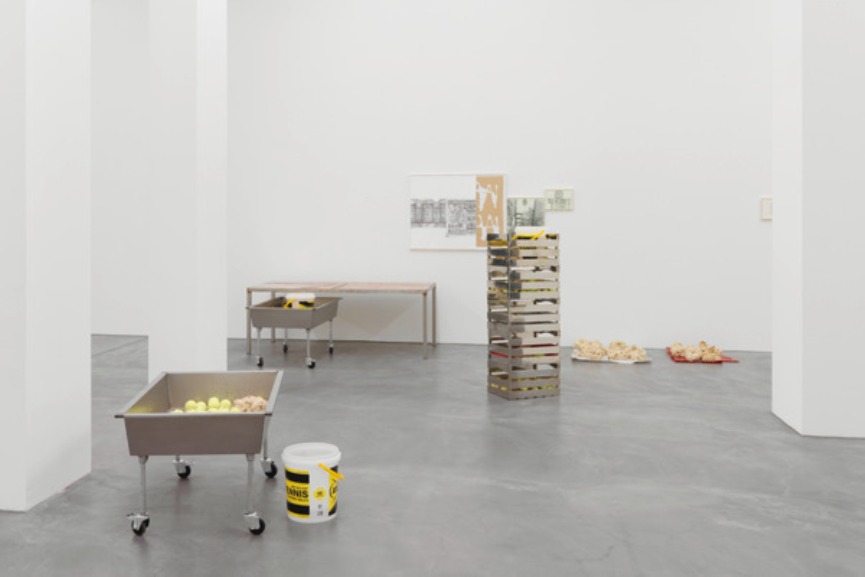 Exhibition at Galerie Eva Presenhuber
The show at Galerie Eva Presenhuber features new works by David Ostrowski, Oscar Murillo, Tobias Pils and Justin Matherly in a goal to exhibit four distinct artistic practices of internationally renowned contemporary artists. The public is invited to explore all the differences, as well as contradictory aesthetics, while situated in the center of four unique forms of creative expression. The exhibition opened on November 22nd 2014 and you have a chance to admire the works until January 24th 2015.
Your favorite artists and gallery spaces can be found in one place – create a profile via My Widewalls and start exploring! You can sign up quickly, easy and FREE of charge!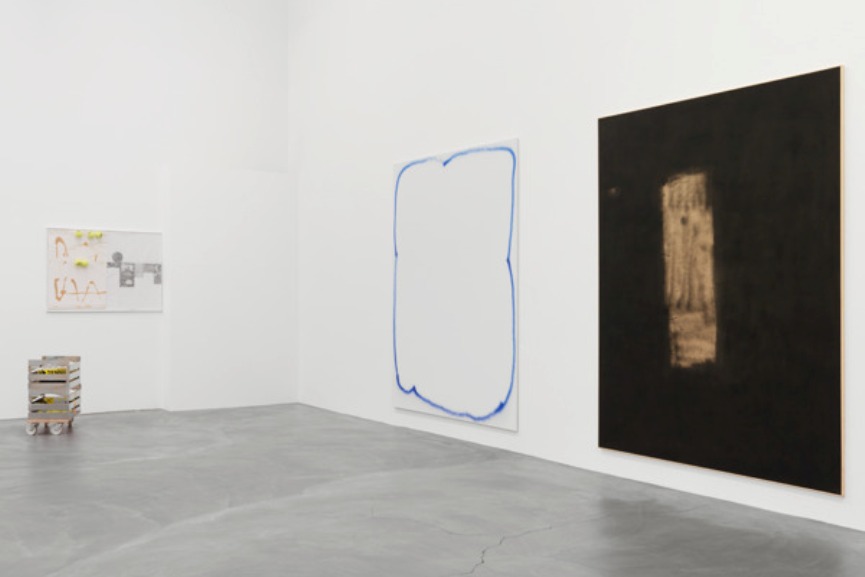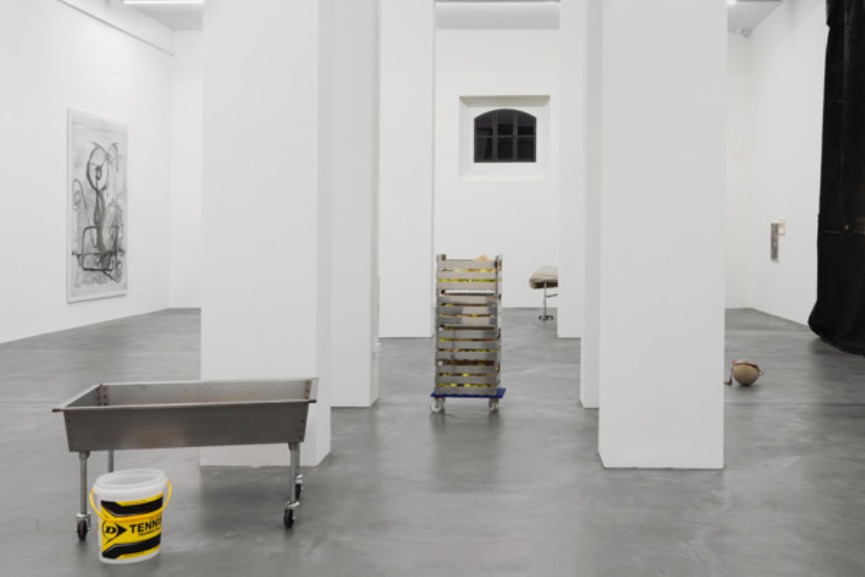 All images courtesy: Galerie Eva Presenhuber
[mc4wp_form]
Follow These Galleries
London, United Kingdom

New York City, United States

New York City, United States