Emerging to Established at Krause Gallery: Year 3
Emerging to Established is a unique version of Krause Gallery's summer group show. As every year, Krause gallery in New York will present the works of up-and-coming artists but also the latest artworks by the already established artists represented by the gallery. This year's edition titled Emerging to Established, Year 3, is marked by the diversity of styles and broad range of mediums including paintings, sculptures, prints and many others. This will be the third edition of Emerging to Established following the 2013 and the 2014 group exhibitions.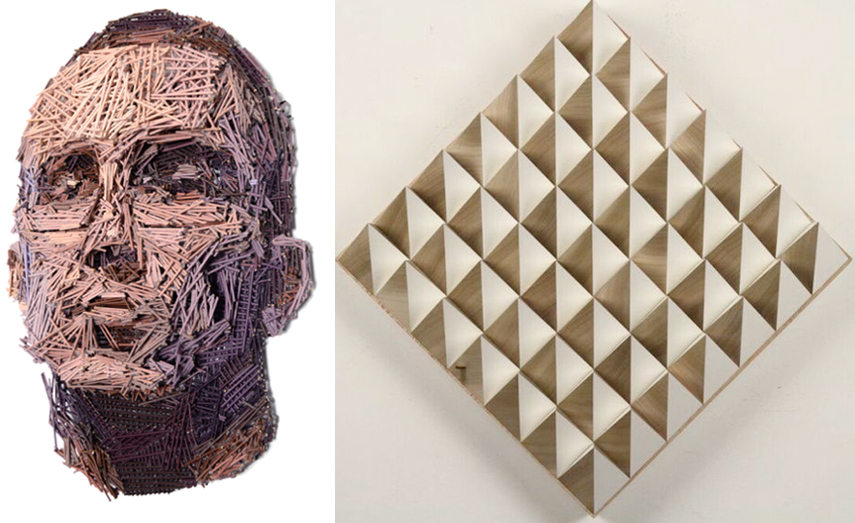 Painting the Contradictory at Emerging to Established
Marco Battaglini is an Italian artist that adores contradictions. His works combine classical beauty with anti-aesthetic, divine with the vulgar, medieval heroines and modern superheroes. His compositions are packed with time and space contradictions that are a result of the interplay of different realities. In Another Brick in the Wall painting that will be displayed at the group show, the artist conjoins the classically portrayed central motif with modern street art background. The beauty of renaissance muses is confronted with the eroticism of Marilyn Monroe, while the angels of wealth and war overlap with the disturbing portrayal of a child solder. Another artist whose works revolve around contradiction is Noah Scalin. The importance of everyday moments in his works are accentuated by the portrayal of its opposites, as the artist believes we can only understand the good in comparison with the bad. Guns are a recurrent theme in his works and in his burned-paper M1911 – Gun Country, the weapon appears as delicate as the lives it destroys.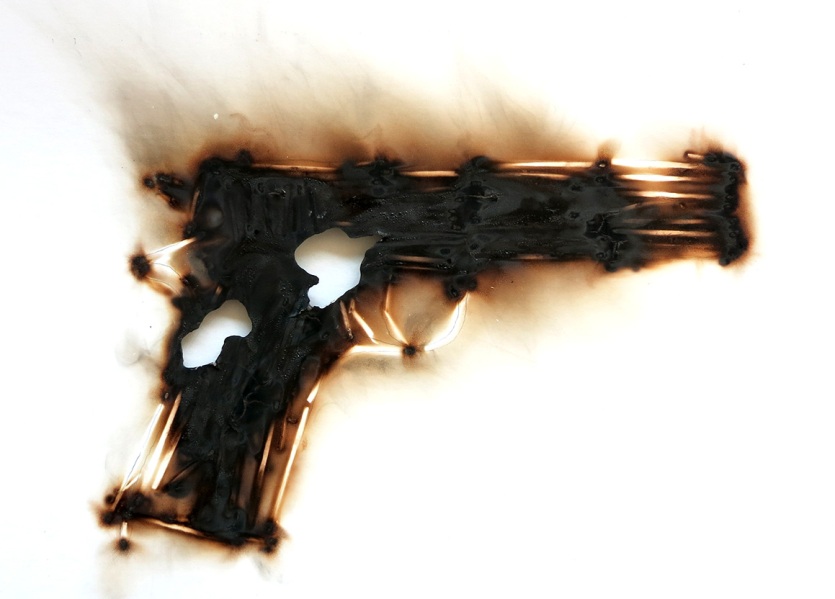 Fickle Sculptures at Krause gallery
Sean Newport is known for his wall-mounted works that cleverly test our usual notion of reality. At Krause gallery summer show the artist will be presenting one of his trademark wooden artworks that reside between a painting and a sculpture. Sean Newport cleverly crafted sculptures create the illusion of two-dimensional image and its true nature is only revealed to those who take the time to examine them thoroughly. Mike Michael Murphy is a New York based sculptor known for portraying contemporary rebels and celebrities. At Emerging to Established, Year 3 group show at Krause gallery he will display one of his Deric sculptures made of poplar. The portrait of the Anonymous' hacker is a part of the series of artworks created with unusual material, such as the cardboard sculpture of Barack Obama and bulletproof glass portrait of Steve Jobs.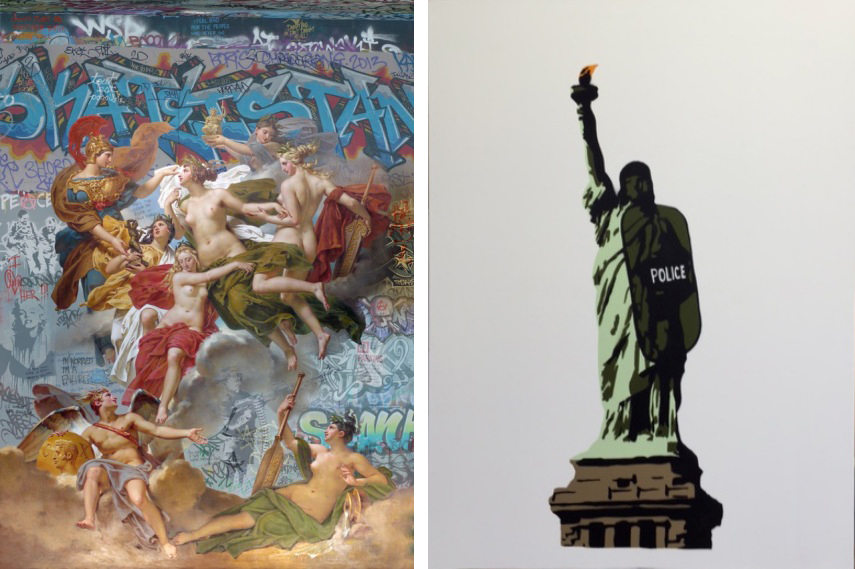 Krause Gallery New York Summer Show
The third edition of Emerging to Established group show will open at Krause gallery in New York on Saturday, July 18th. For three years running, the gallery gives the opportunity to a group of young artists to establish themselves as household names by adjoining their works with the works of those who had already succeeded in that endeavor. The visitors of Krause gallery in New York will be able to see the congregation of works by the gallery's new and renowned artists including notorious package paintings by Ben Forst and Ben Eine's outstanding fonts. Emerging to Established, Year 3 group show will end on September 6th, 2015.
Emerging and established artists are featured in My Widewalls every day so sign up for FREE
Images courtesy of Krause gallery