Emma Vidal Exhibition Feral Presents Her New Drawings and Sculptures to the Public in Paris
Many artists use post-apocalyptic world visions as main inspiration in their art practice. But only a few of them create such aesthetically and conceptually rich artworks depicting a post-apocalyptic world in ruins, as it is the case with the art of amazing French artist Emma Vidal. Her art is dealing with what by many would be perceived as dark themes, yet her sculptures and drawings are simply beautiful (take a look at our article about 10 women who create stunning sculptures). Apart from being visually pleasant, her artworks pose quite important questions of contemporary society and its future. The Parisian Oneiro Gallery is organizing the Emma Vidal exhibition, entitled FERAL. The visitors will have an opportunity to see drawings and sculptures by Vidal that were made between 2014 and 2015.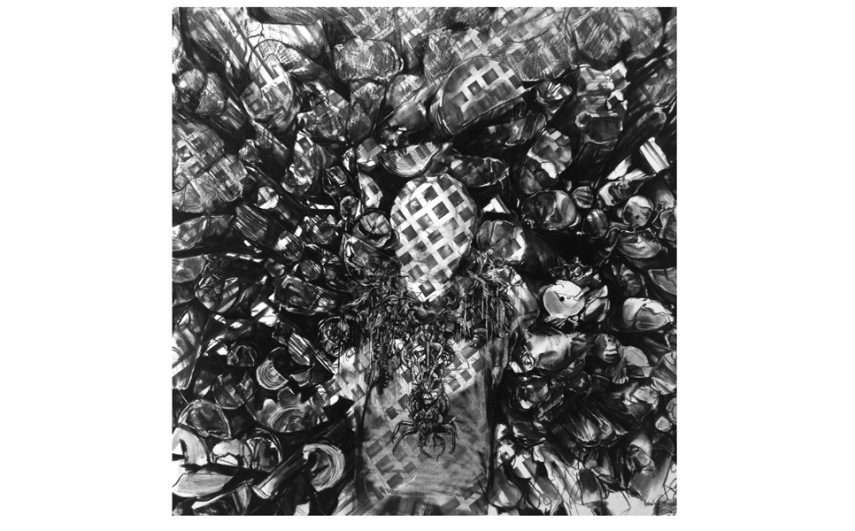 The Post-Apocalyptic World of Emma Vidal
Emma Vidal is a French artist, who currently lives and created in London. She uses charcoal as her favorite medium – however we could say that she is best known for her amazing sculptures. Through her art, Vidal examines the vulnerabilities of humanity and mankind in general, by presenting apocalyptic (and often surrealistic) visions of the future of the human race. Still, it's not the only theme that she depicts in her art – Vidal also questions mankind's will to survive in settled chaos. Through her main artistic tool, charcoal, she builds dramatic theatrical scenes analyzing the concepts and tensions between Civilization, Faith and Nature. It is also interesting to note that the artist shares her personal experiences and personal background, so we can better understand the style she uses in her practice – through her Catholic background and many travels, the ideas of cult and rituals became Vidal's fascination.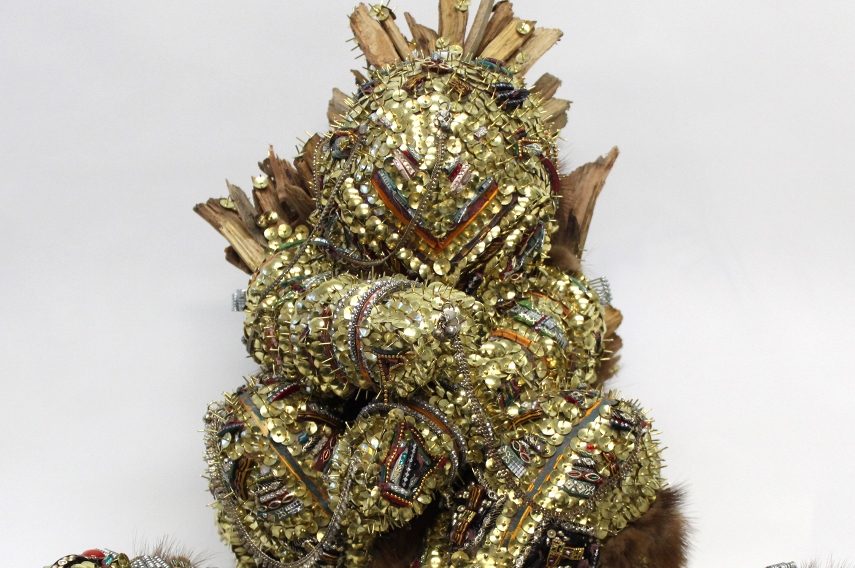 FERAL
The title of Emma Vidal exhibition at Oneiro Gallery is FERAL. The visitors will be able to see her amazing drawings and sculptures. For her sculptures, she uses various materials of everyday life as drawing pins, pegs and easy found objects (you might also be interested in art of Lucien Shapiro and Kohei Nawa). The three-dimensional totem refers to historical, cultural and visual objects that we can find in many cultures. Emma mixes styles and periods. Some of her sculptures look like warriors and others like divinities due to their golden appearance. In addition to the sculpture practice, the artist takes full benefit of the unique features that charcoal offers in the graphics rendering: either through fragile and quivering strokes or clear and intense lines. Vidal steps aside from traditional drawing, and isn't in quest of true details; she replaces them with a motion blur, hybrid bodies, unidentified and expressionless faces. As the result, we have truly amazing and beautiful sculptures and drawings. Apart from being aesthetically pleasant, her artworks also invite viewers to contemplate about the relationship between the mankind and nature, and about the future of human race.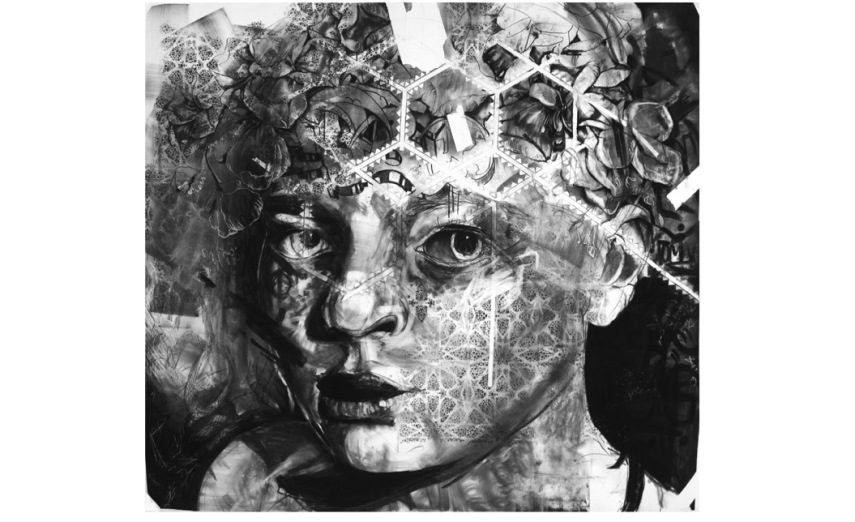 Emma Vidal Exhibition at Oneiro Gallery Paris
The gallery space is organized according to a thematic journey that reveals at first the charcoal work, the heart of Emma Vidal's artistic process, and sculptures that illustrate a direct extension of the ideas she develops through her graphic art. Be sure not to miss this amazing show – it is a must-see event for all true art lovers. The exhibition FERAL will be on view from November 13, 2015 until January 2, 2016 at Oneiro Gallery in Paris.
To be informed about upcoming exhibitions, sign up for My Widewalls! It's free of charge!
Featured Image: Emma Vidal – Venus in Furs blue and the gang, 2015
All Images courtesy of Oneiro Gallery Paris.