Eric Firestone Gallery Summer Group Show - All Killer No Filler
Eleven emerging names are to be featured in the upcoming exhibition at Eric Firestone Gallery. All Killer No Filler show will expose a variety of topics through an array of different artistic practices, media and narratives. Concepts of political, social, art historical and philosophical nature are discussed with the viewer, via an assorted display of engaging artworks. The showcased artists are Nari Ward, Hrafnhildur Arnardóttir (Shoplifter), Derrick Adams, Miriam Schapiro, Wendy White, Rosson Crow, Rico Gatson, Carlos Rolon (Dzine), Sylvie Fleury, Tony Tasset, and Michelle Grabner.
All Killer No Filler Is More than Meets the Eye
The graphic motifs and employment of optical art in All Killer No Filler come off as a mirage, seemingly presenting one pattern, and in fact revealing another. Derrick Adams plays with narrative in order to guide the observer beyond the surface. His mirrored images of reality, created in a series of mixed media, bring focus onto the current events, exaggerating the stereotypes. Chaotic colors and harsh lines form the fractured imagery he uses to produce disjointed portraits. Not unlike Adams, Rosson Crow blurs the lines between the intended and the re-appropriated use in her narratives. Erasing the distinct division between time and place, she utilizes neon lights' haze and ambiguity with classical American symbols, politics and typography.
Conveying Controversial Social Themes of Today's Society
Sylvie Fleury's compositions are punctuated by colorful spots, and her work produces a visual effect that is both psychedelic and intricately calculated. At first glance her artwork may appear like a glorification of the consumer society and its values, beyond the first impression hides a more subtle commentary on superficial beauty. Much like Sylvie, Rico Gatson manages to convey an underlined theme of social unrest which resonates from his pieces. Celebrated for his confrontational and politically opinionated artwork, Gatson strives to seduce the viewer in, and then hit them on the way out, summoning a delayed response to the thought-provoking content.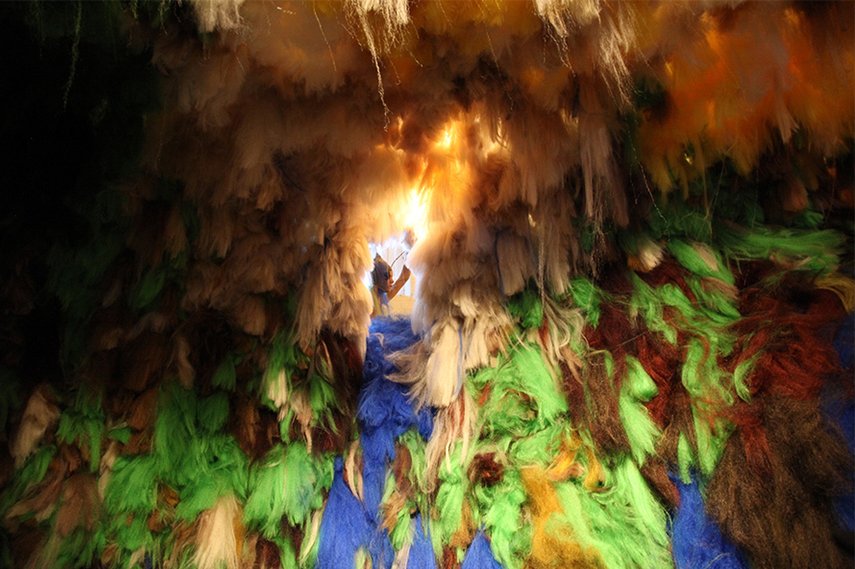 All Killer No Filler group exhibition at Eric Firestone Gallery
This socially aware set of exhibitors will tackle some of the most controversial social themes prevalent in the modern day society. From Nari Ward's sculptures; depicting struggles of poverty, racism and consumer culture, to Shoplifter / Hrafnhildur Arnardóttir's intentions to transform mass-produced commodities into unique objects referencing nature and the lightness of humanity, this exhibition definitely raises more than a few questions. All Killer No Filler group show is on view from August 8th to September 6th, 2015, at Eric Firestone Gallery, New York. As the artists attempt to humanize the inescapable dogmas of today's society, it is left to us, the viewers, to take a part of that artwork with us, and consider the deeper implications and the underlined messages it conveys.
Sign up for free to My Widewalls, and stay informed about the upcoming exhibitions!
All images used solely for illustrative purposes Featured images: Tony Tasset – Artists Monument, 2014 Nari Ward – Amazing Grace, 1993 Rosson Crow – Artwork Rico Gatson – Lena #4, 2011
Follow These Galleries
East Hampton, United States