Galerie Martine Ehmer Presents Eric Liot Art of the Wood
The latest Eric Liot art exhibition at Galerie Martine Ehmer in Brussels reveals the artist's love for wooden matter and collages. Following the tradition of found objects and assembly art, Liot displays a taste for craftsmanship coupled with a sense of perfection. His wooden assemblages tell no political tales, nor are they autobiographical puzzles; but rather, they are records of life during his many travels.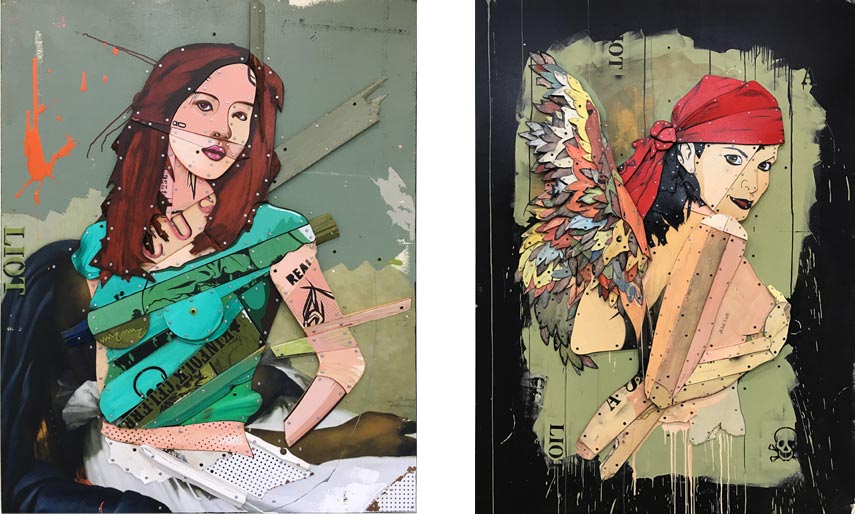 Eric Liot's Art
Referring explicitly to popular culture, Eric Liot sees himself as a catalyst of contemporary images. Paying close attention to detail, the artist shapes the wood with great care and dedication, scrupulously considering each wooden fragment. These fragments are defined by the colors, as sensations, logos, plastic toys, magazines, cartoon characters of both our consumeristic society and artist's travels and various encounters. Liot arranges these elements into elaborate wooden collages, telling new tales of life surrounding us with each of them. Another significant element, which helps to define the style and aesthetic language of the artist, is the fact that he does not hide the influence of his peers; but on the contrary, he recognizes their importance. The bright colors of his work are an homage made to the celebrated Fauvism artist Henri Matisse, while the use of consumer products and logos takes us back to the era of Pop Art and the famous creations of Andy Warhol.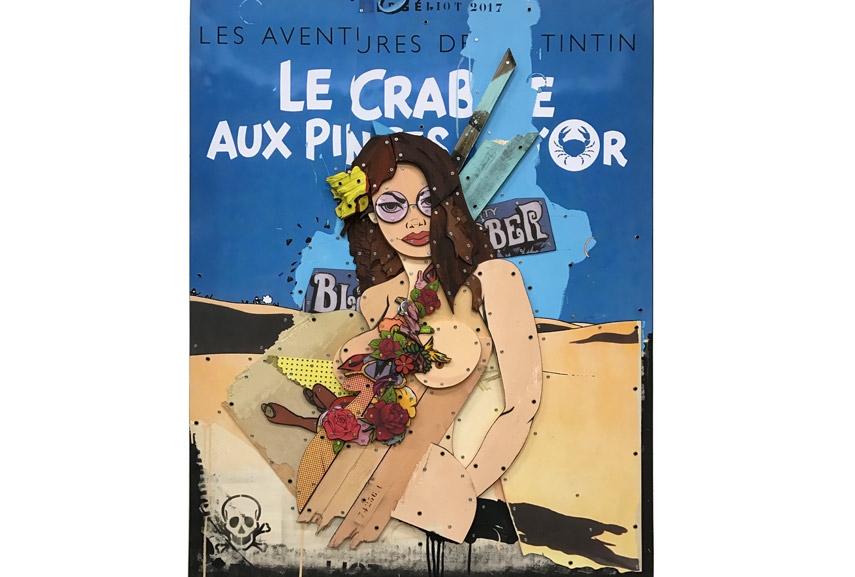 In-Between Painting and Sculpture
Like a builder, Eric Liot cuts and pastes his images together slowly, moving his collages to bas-reliefs that many call painting-sculptures. Each piece of Liot's elaborate wooden puzzles has its own significance. Using the wooden background as his own canvas, his humorous and cheeky painting-sculptures, reduce the sculpture to a plan yet enter the craft tradition where building prevails.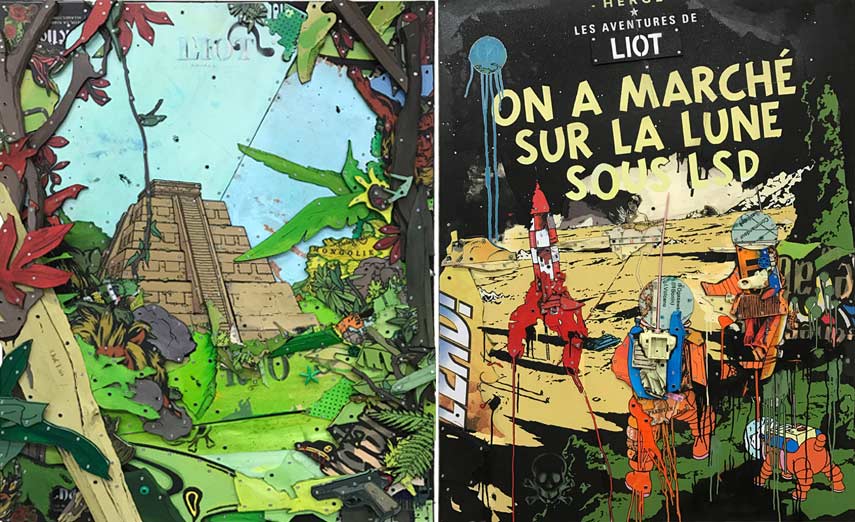 Eric Liot Art Exhibition at Galerie Martine Ehmer
The French contemporary artist Eric Liot is famous for his paintings, sculptures, collages, and assemblages which reveal his love for cabinetmaking, marquetry, and carpentry. The idea of a construction is particularly important for the artist, and it is no surprise that his work is defined through the juxtaposition of different wood, the orchestration of screws, bolts, and patinas and of images which explicitly echo the pop art and presently our consumeristic society. This time the Brussel's public will get a chance to experience the love of life and beauty reflecting his wooden assemblages at the Galerie Martine Ehmer. Offering his particular aesthetic sensations of our environment, Liot's works give a new breath which is lively and colorful and above all more optimistic. His solo exhibition at the gallery is scheduled to start on the February 10th, 2017 and is planned to last until March 12th, 2017.
All images courtesy of Galerie Martine Ehmer. Featured image: Eric Liot – Hawaienne, detail