Fanciful Abstractions and Playful Polygons - Eric Shaw at The Hole
Swirls of colors, dances of shapes, multitude lines, flashing lights, overall chaos – this is what many people think of, say, Times Square in New York City. Indeed, the Big Apple's unique commercial graphic design is instantly recognizable and among other things, it serves as an inspiration to many artists, one of them being Eric Shaw. This Brooklyn-based creative will now have his first solo exhibition at The Hole on 312 Bowery Street, as his new collection of works entitled Trails will be put in the spotlight.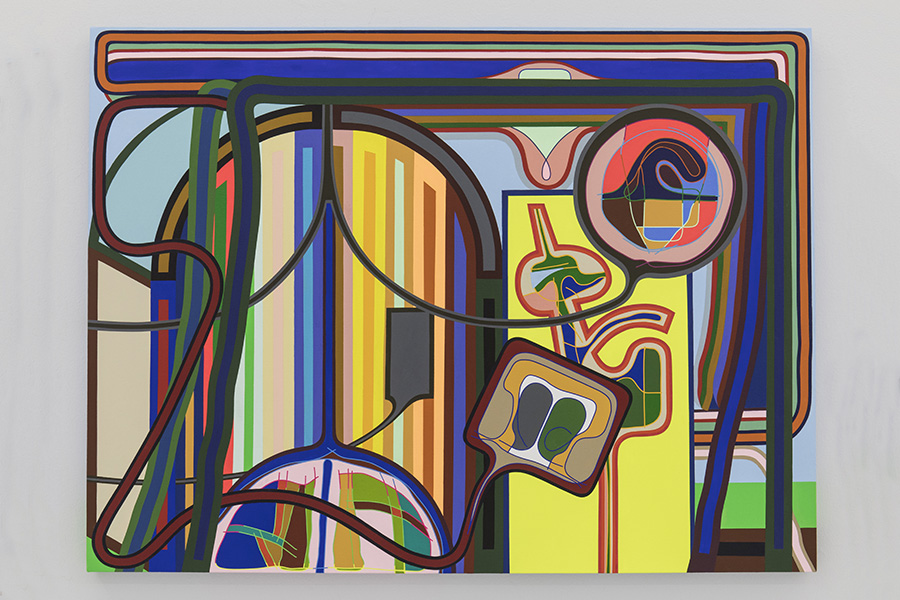 Trails
Eric Shaw's Trails presentation includes seven abstract paintings which employ high contrast polygons and pathways, geometric shapes and fine lines suggesting trails on a map. The artist is quite inspired by the versatile ads and campaigns that can be found throughout the City of New York. In a unique creative process, he uses a smartphone application and his forefinger to create digital drawings of memories and photographs of signs and logos, which he then transfers onto canvas with acrylic paint. As soon as the images are painted onto canvas, Eric Shaw uses thin tape to draw additional lines which eventually end up resembling pathways from maps.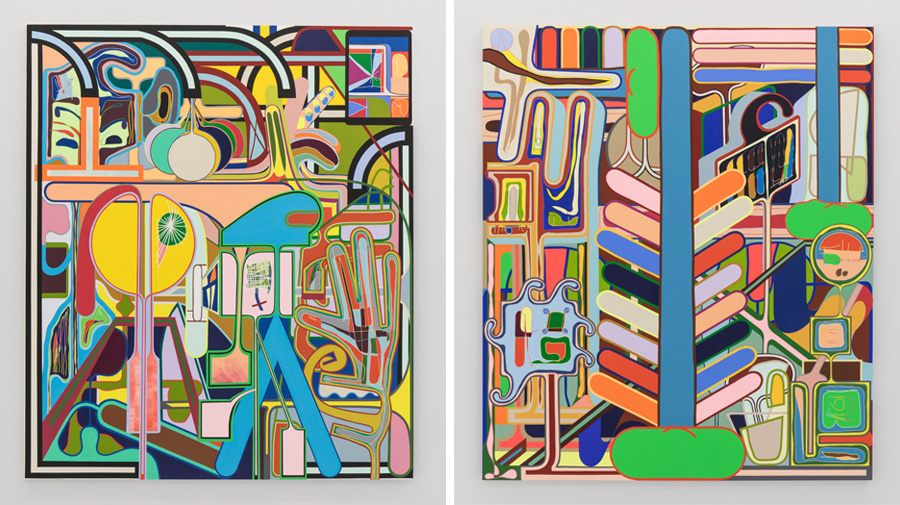 From the Digital to Reality
It would appear that the digital tools Eric Shaw uses in his practice help him expand on his visions for the final artworks. Each day, the artist photographs the painting and uses the mobile application on his cellphone to draw further on top of the image. He then edits the digital copy to form a new layer of the analog painting. This regenerative process goes on until he thinks the painting is done, consisting of enough elements and shapes, colors and contrasts. Moderated by mobile technology, as well as direct exposure to the urban environment, these paintings are characterized by geometry provided by the digital tools and program design, ultimately coming to structure contemporary life.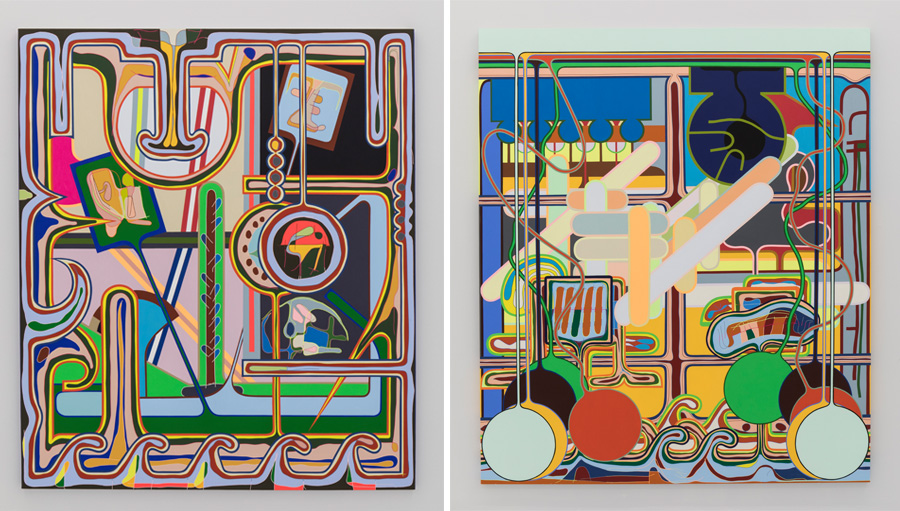 Eric Shaw Art at The Hole
Trails, an exhibition of works by Eric Shaw, will be on view at The Hole in New York City from October 21st through November 19th, 2017. In a way, these paintings call to mind the famous 1942-43 Broadway Boogie Woogie by Piet Mondrian, as they translate the mood of the city in a similar way and make us experience the rhythm of the world around us in a visual manner.
Featured image: Eric Shaw – Directionless, 2017. Acrylic on canvas, 36 x 48 inches, 91.5 x 122 cm. Courtesy of the artist and The Hole.
Follow These Galleries
New York City, United States