Ericailcane – We Are Nothing
The first thing that comes to mind when you look at Ericailcane's work are old tales of wise animals that represent virtues, flaws and are symbols for humans. Those people lucky enough to be in Bogota at the moment now have the chance to convince themselves of the story-tale power of Ericailcane's painting, murals and installations. The Museum of Contemporary art in Columbia's capital devotes the Italian urban artist a solo-show at their venue.
Ericailcane – No Somos Nada
Museo de Arte Contemporáneo de Bogotá
Carrera 74, Bogota, Columbia
Nov 23 – Jan 2014
Ericailcane – Paintings from No Somos Nada (We Are Nothing)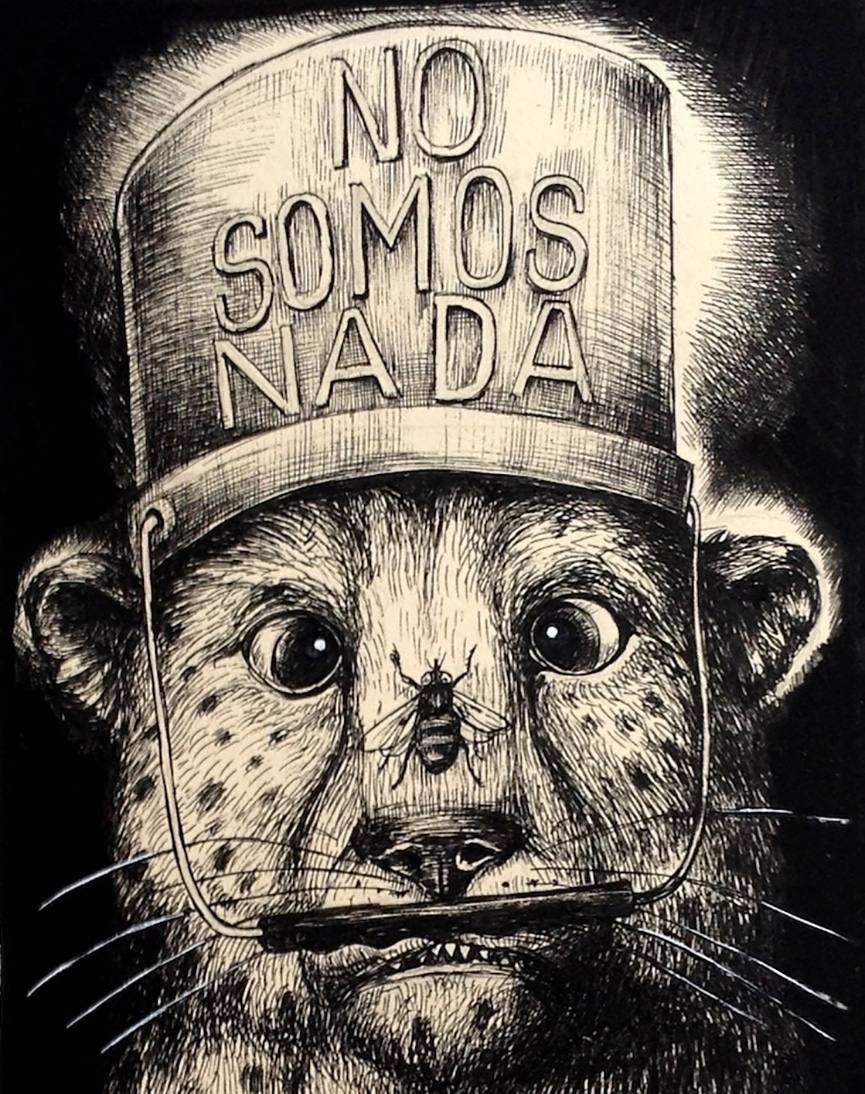 The show features murals at the façade of the museum as well as some large wall paintings inside the museum. The show also exhibits a number of small-scale drawings and illustration that the artist titled "We're nothing". The concept idea behind these paintings revolves around the ambitions of power. To have, to know, to dominate, to control and to humiliate is a desire inherent in every human.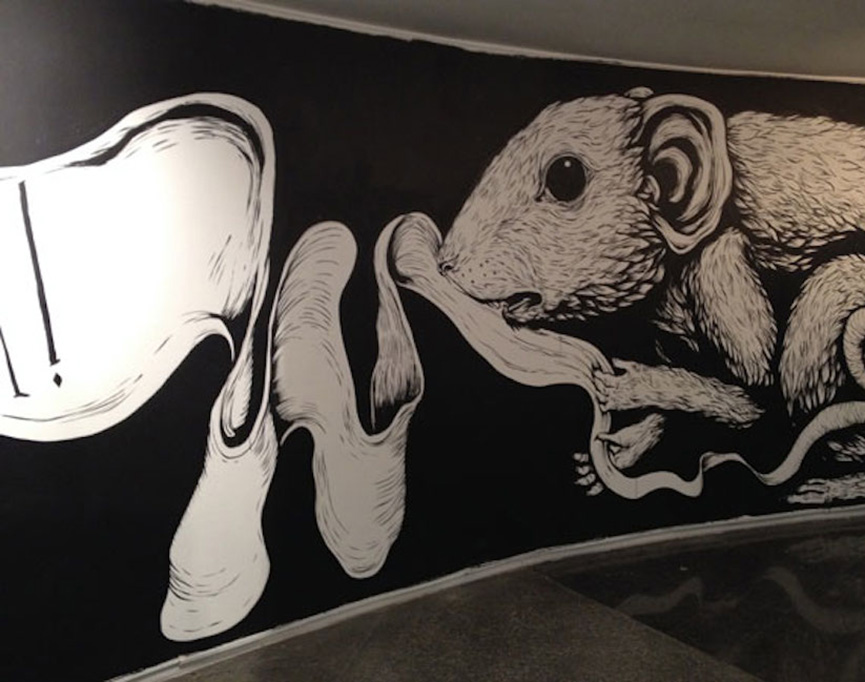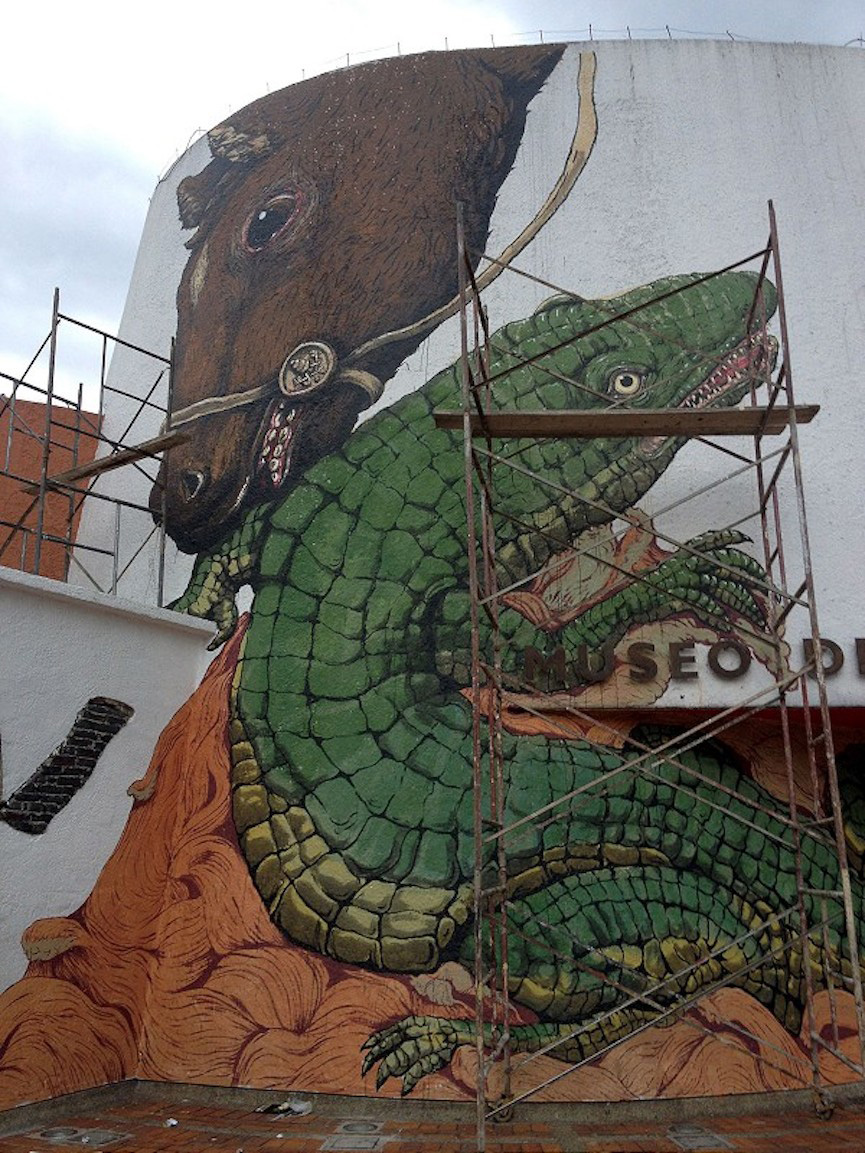 Ericailcane displays the human desire for power in animals. For Ericailcane the metaphor of animals means freedom to address this topic of human fault without directly offending the viewers. The imagery of animals making with human error makes Ericailcane's art more accessible to the wide public. By no means does this imply that the Italian urban artist tries to hide human fault, he just disguises it to make his audience more receptive for criticism. The inequalities of our society break the barrier of prevention and self-protection through the natural, but plastically created imagery.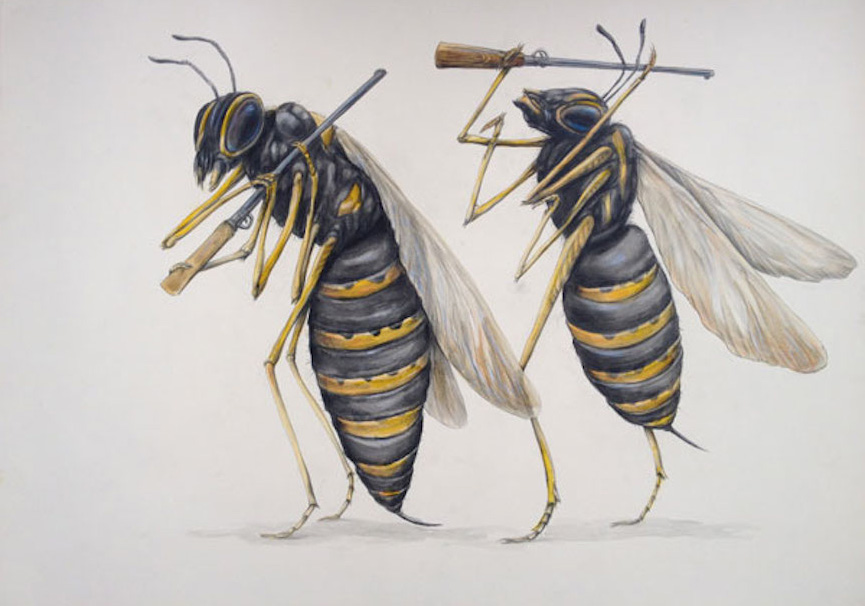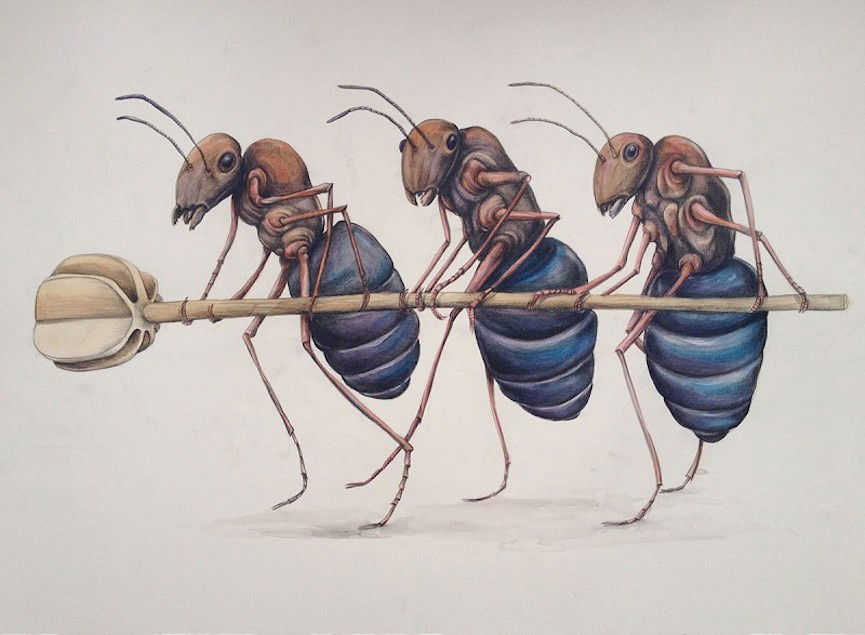 Ericailcane's work makes us see the world through the eyes of small mammals, birds and insects to convey the impression of being powerless and subject to the will of greater beings we cannot control. It all sound very dark but in fact after taking a longer look or a better look the viewer finds that despite their size the animals enjoy life to the fullest. They have found their place in the world and have become accustomed to it. What the exhibition saying is that humans should stay humble in the face of nature and its greatness. After all "No Somos Nada" (We Are Nothing).
Pictures retrieved from: Arrested Motion & Juxtapoz