Erotic Graffiti Comics World by Mark and Vaughn Bode on Show
Vaughn Bodē was the author of some of the most popular characters in the underground cartoon and comic books scene. His erotic graffiti, instantly recognizable characters and extensively built worlds have generated a huge following among graffiti artists, and his legendary characters, such as Cheech Wizard, remain a popular subject even today. After his untimely death at the age of 33, Vaughn left behind a library of sketchbooks, finished and unfinished works, journals, comic strips and paintings. Carrying on the legacy, his cartoonist/artist son, Mark Bodē, is making a fervent tribute to the work of his father. Unpublished painted work, original drawings, sculptures and personal memories of Vaughn Bodē, hitherto kept secret, are to be unveiled at Adda Gallery & Taxie Gallery in Paris, in an exhibition named Le Monde Erotique de Mark BODÉ et Vaughn, Comics pour Graffiti.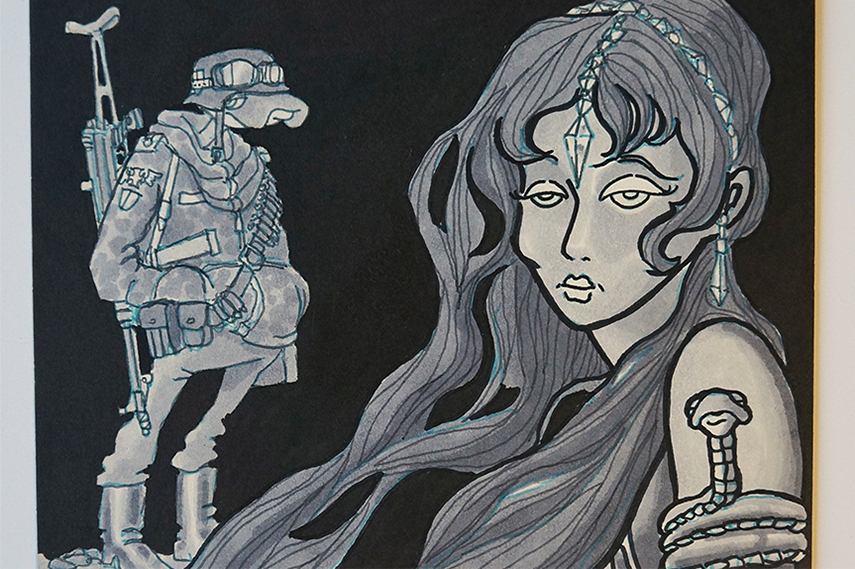 Vaughn Bode – Short Spanned, but Prolific Career
Born in 1941, Vaughn Bode struggled throughout his childhood. His father was an abusive alcoholic, and to escape the harsh reality which surrounded him, Vaughn started drawing and imagining entirely different worlds. At the age of 15, he created one of his iconic characters – Cheech Wizard, a mysterious protagonist of unknown origins, constantly in search of a good party, beer and attractive women. Cheech Wizard has become a symbol that is often depicted in graffiti murals and street art as and it has been referenced many times in pop music as well. Other famous characters from Vaughn's repertoire include Cobalt 60, Deadbone and the Wars Lizards. Even though his career was short spanned, Vaughn was a very prolific artist who created a large body of work. When he visited Paris for the first time in the mid-1970s, Vaughn loved the city and its people. The artist had the opportunity to meet and become friends with many of the great cartoonists of France, such as Tardi, Moebius and Drulliet. He received a Hugo Award in 1969 and the Yellow Kid Award in 1975. Later on that year, after a failed autoerotic asphyxiation experiment, Vaughn Bode died at the age of 33. In 2006, the artist was inducted into the Will Eisner Award Hall of Fame for comics artists.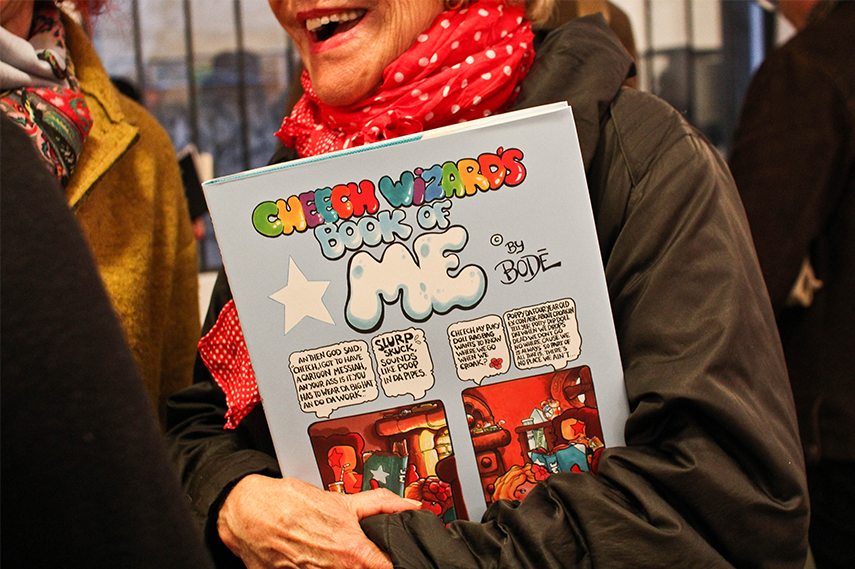 Mark Bode – Carrying on the Bode Legacy
The heir to the Bode legacy, Mark Bode was trained even as a young boy by his father to perceive their illustrated characters and worlds as real things. Both of the creators are known for their special attitude towards their art, experiencing them as absolutely real and living things, rather than simple artworks or something conjured up on paper. Mark has successfully carried on the legacy, both by continuing in his father's footsteps and finalizing some of his unfinished work, and by creating his own art, sharing Vaughn's style, worlds and characters. With over 35 years of professional career behind him, Mark produced work for Heavy Metal, Penthouse, Hustler, Epic Magazine, Gauntlet Magazine and many more magazines and comics. He is probably best known for his work on Cobalt-60, The Lizard of Oz and Miami Mice, and when not drawing or creating illustrations, Mark is also tattooing and creating spray can artwork globally, with his murals in London, Spain, Italy, Germany and his hometown of San Francisco.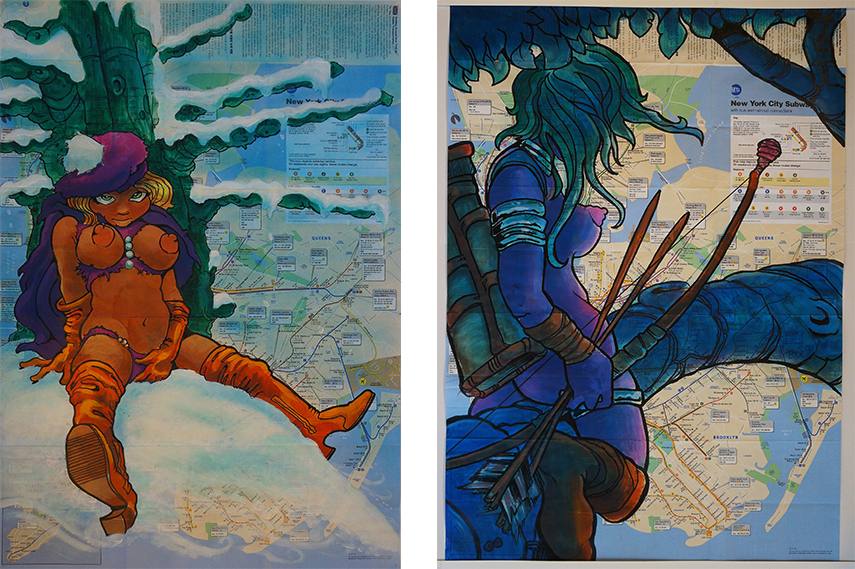 Le Monde Erotique de Mark Bode et Vaughn Comics pour Graffiti
The bubble style of lettering and characters of Vaughn Bode was one of the earliest inspirations for the first graffiti writers on the subway trains in the 70s and 80s NYC, when it all started. This particular show focuses on the seductive and voluptuous Bode Broads and the famous characters which inspired many street artists. Mark is bringing 30 new paintings on canvas, works of erotic graffiti, and a map of NYC subway adorned with his and his father's iconic characters, which is going to be on view for the first time at the show. Another special thing marking this exhibition will be the premiere of "The Book Of Me By Cheech Wizard", a 150 page full color hard cover book featuring the complete Cheech Wizard stories by Vaughn, including photographs and new comics and stories created by Mark. Only 50 copies will be signed and numbered by Mark for the first collectors through the doors, so make sure you get yours in time! Le Monde Erotique de Mark Bode et Vaughn Comics pour Graffiti exhibition is on view from October 25 – November 5, 2015, at ADDA Gallery & Taxie Gallery in Paris.
Sign up for free to My Widewalls, and stay informed about the upcoming exhibitions!
Scroll down for more pictures from the opening of the exhibition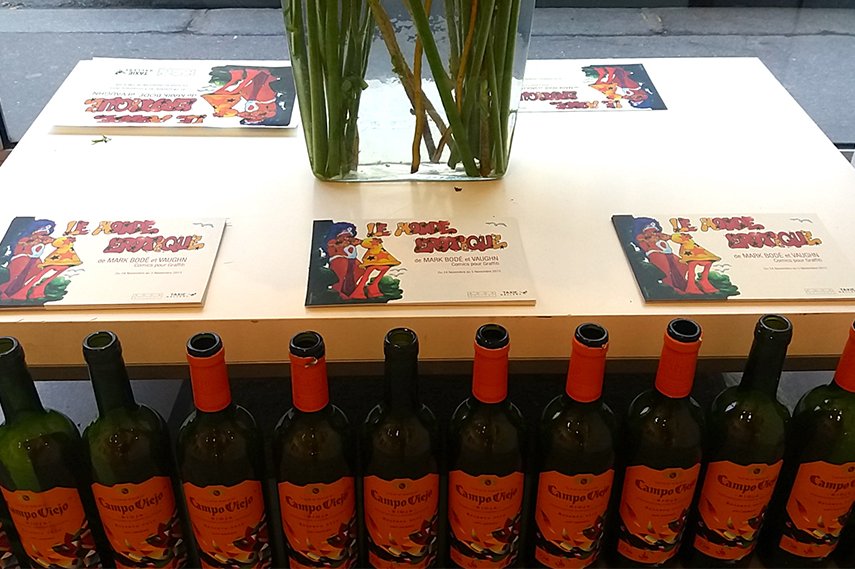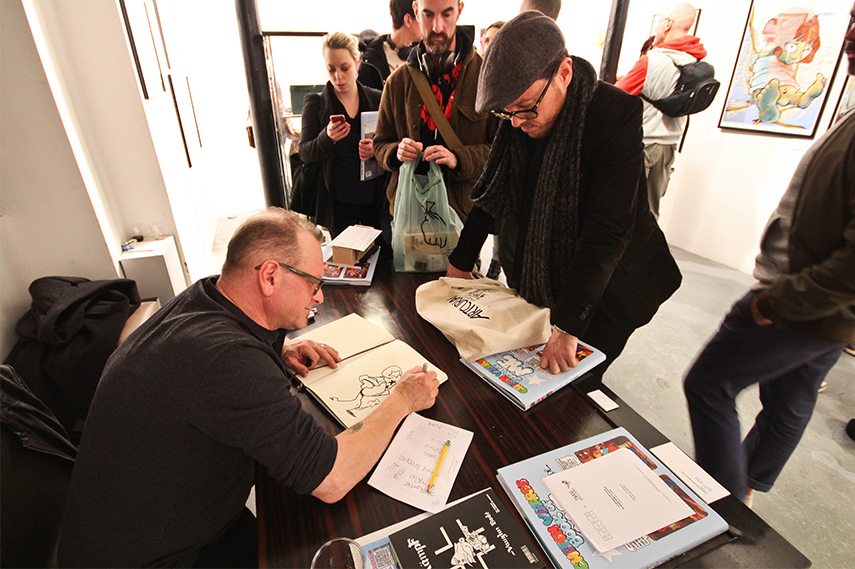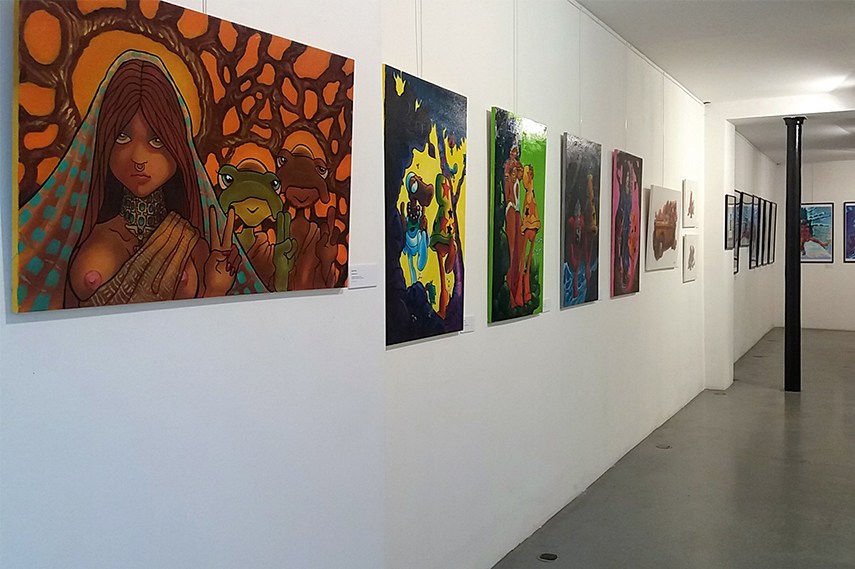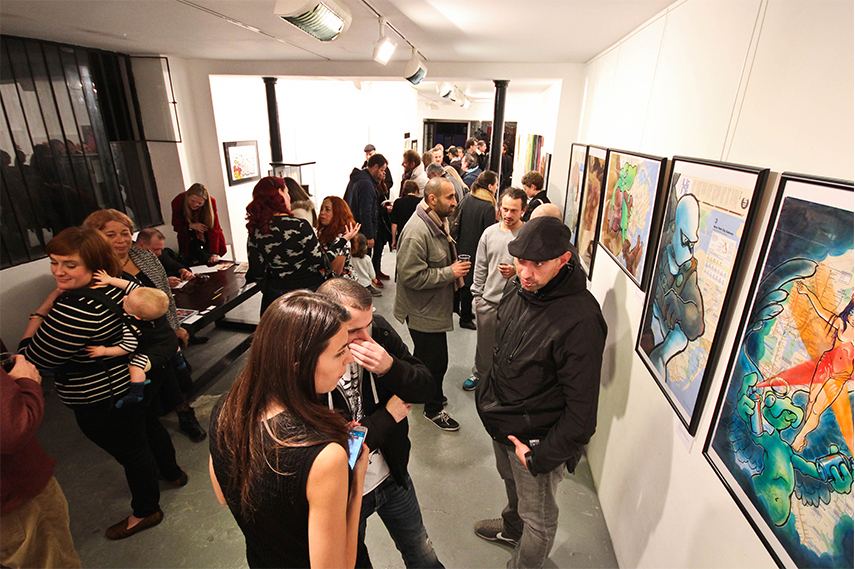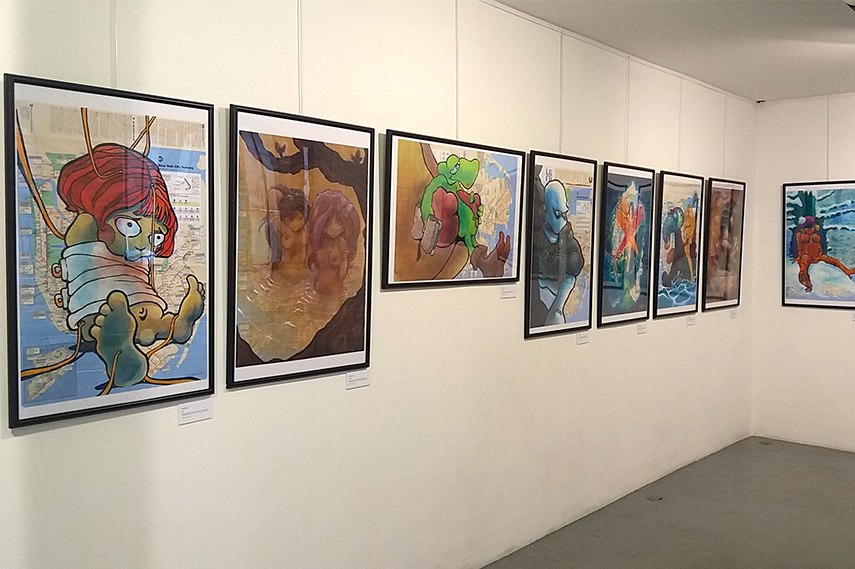 Opening pictures by ADDA Gallery & Nicolas Gzeley
All images courtesy of ADDA Gallery and Taxie Gallery
Follow These Galleries
Brussels, Belgium

Melbourne, Australia