Andrew Valko Erotic Paintings Conjure a World of Cam, TV and Clandestine Encounters in the Bedroom
Erotic paintings of Andrew Valko aim to create a certain sensation of tension and anxiety. As the Prague-born artist said himself, he doesn't want his art to be boring, he tries to input as much entertainment as possible. The subtle details he incorporates in the paintings just hint at a more complex backstory, giving the image a life of its own. The viewer doesn't know what happened before that particular moment depicted in the piece, the past and future contexts are left to the spectators to deduce, form and create for themselves. The stunning detailed work and almost photographic technique of realistic paintings really make Valko's art stand out and come alive. Touching upon subjects of using the Internet as a tool of communication and sexual relationships, we are once again left pondering where the fine line between erotic art and porn is…
Realistic Paintings Draw the Viewer In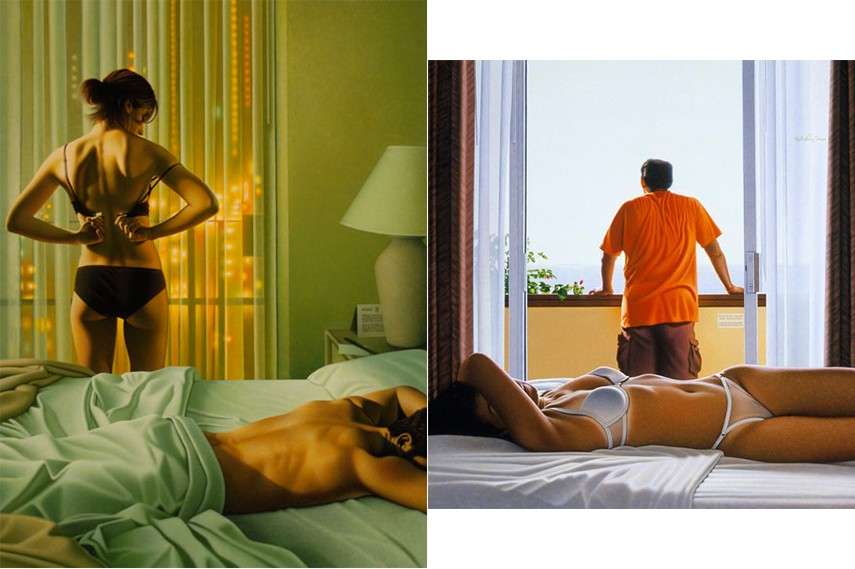 Before or After Love? Or is there Any Love at all?
Is a scene portraying a normal setting of a couple in love, or is it, in fact, depicting a couple who has just went through a row? Is the moment captured before the love making or after, or was there even any love there at all? These questions are left lingering in the air around Valko's realistic characters. The very realistic style of painting the artist pursues comes from the fact that he wishes for the artwork to really draw the viewer in and let them lose themselves by experiencing the painting as a life-like scene. Andrew Valko usually adds a certain element of controversy to his erotic paintings, as he stated, the initial reaction when seeing a fully dressed character or an exposed one instantly sets the impression of the entire piece. Browse through our Provoke! section and discover more erotic art.
Lingering Questions Left Unanswered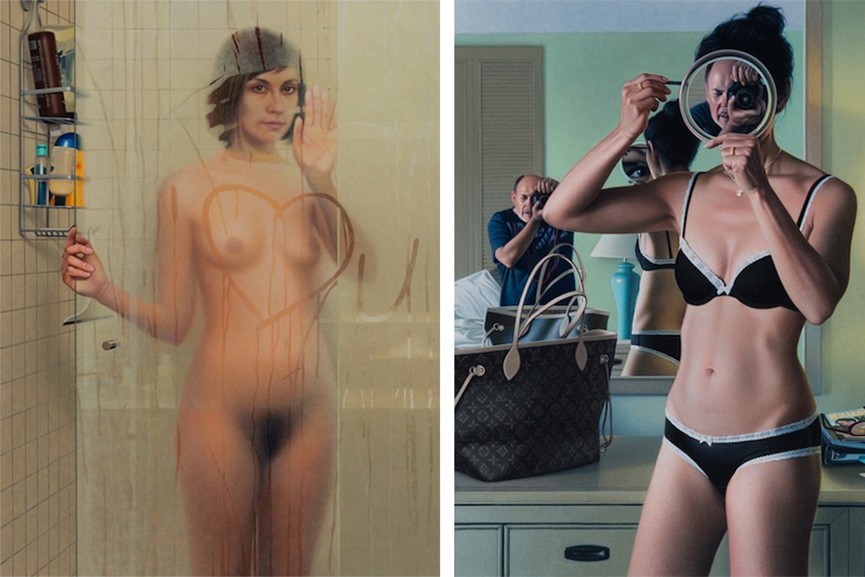 Andrew Valko Explores Relationships Leaving Many Things Untold
By providing no specific context for his paintings, Valko creates an idea that has longevity. This idea can be interpreted and reinterpreted many times, allowing the piece to have as many different stories as you allow yourself to imagine. The author considers himself as an observer, the artificial confined spaces of hotel and motel rooms fascinate him, so he further explores the relationships between people that are produced in such environments. Another element evident in his work is the influence of digital media and the Internet on people and their relationships. Valko's erotic characters communicate through technology rather than communicating in person with one another, and their facial expressions reveal a certain amount of unhappiness in their actions. The characters are jaded in a mixed state of profound misery and apathy, as if everything they're doing has become nothing more than an unexciting routine.