Erotic Photography: Mairi-Luise Tabbakh
Mairi-Luise Tabbakh is somewhat of an enigma in the world of erotic photography, landing in the public gaze during 2013 at a highly publicised joint exhibition with Fenton Bailey, son of acclaimed English photographer David Bailey. The joint show, Human Relations, was organised by Sascha Bailey at Imitate Modern and brought the erotic photography of Mairi-Luise Tabbakh to the public view for the first time. Other than that, information on the elusive Mairi-Luise Tabbakh is hard to come by, leaving just her mostly erotic photography for us to view and digest. The highly stylised imagery certainly links her to the classic erotic photography of Helmut Newton and the fashion work of David Bailey, with a largely black and white portfolio of seductive, erotic black and white photography.
Be sure to scroll all the way down, otherwise you will be missing out on beautiful imagery!
Le Mort joyeux from Mairi-Luise Tabbakh on Vimeo.
Arty Glamour Erotic Photography
The erotic photography of Mairi-Luise Tabbakh comes at us with a certain arty glamour, candid black and white photographs of young beautiful people. The imagery certainly makes reference to classic erotic photography, never veering into pornography or the tasteless, but combines it with a feeling of being very modern, belonging to the world of people who have embraced social media. The erotic photography that Mairi-Luise Tabbakh creates is sometimes hard to fathom, often appearing as if they are candid photographs of close friends rather than models, living in a world inaccessible to the normal person. This is erotic photography with beautiful young people, sometimes smoking, drinking or holding a gun, reflecting on a seemingly rich and decadent lifestyle, while somehow trying to look dirty and dangerous. You may also enjoy exploring the unusual nudes of Juergen Teller in Different Nudes.
Luciano from Mairi-Luise Tabbakh on Vimeo.
Human Relations Exhibition
The joint Human Relations exhibition with Fenton Bailey in 2013, showcased the erotic photography of Mairi-Luise Tabbakh to a wider audience. The exhibition held at London contemporary art gallery Imitate Modern and organised by David Bailey's son Sascha Bailey, revealed her erotic photography as a celebration of the female body and an exploration of human relationships created in a beautiful art form. The works included many photographs of beautiful young women, naked or in stockings, situated in a variety of locations, some highly personal such as a couple in a taxi, while others are more contrived such as Dinner May 2009, which sees a stocking clad woman crawling across a dinner table towards a suited female with a cigar. While heavily reminiscent of Helmut Newton, Mairi-Luise Tabbakh also claims the work of Irving Penn, Terry Richardson and Richard Avedon to be an influence.
Mairi-Luise Tabbakh
The erotic photography of Mairi-Luise Tabbakh seemed to explode in 2013, the stylish photos gaining much attention, with a good amount of press saying the photographer was a name to invest in for the future. Certainly artist Damien Hirst and boxer Dereck Chisora thought so, as they purchased works. While the focus is on her erotic photography, Mairi-Luise Tabbakh has also published candid Polaroid photos and produced shoots for Fault Magazine and NY Inked, capturing models and actors for which her style is very well suited. Her personal life seems to reflect the young glamorous people portrayed in her erotic photography, with David Bailey being a family friend and the eccentric Lord Bath, politician, author, artist and avid collector of art, is a big fan apparently. Whether such high profile supporters is a help or a hindrance when trying to launch a career in photography remains to be seen, but for now enjoy the stylish erotic photography of Mairi-Luise Tabbakh, while we wait to see what emerges in the future. You may also enjoy the erotic photography of Jiri Ruzek in The Allure of The Analog and the selection of 10 Nudes by Robert Mapplethorpe.
Editors' Tip:
Fine Art Nudes: Lighting and Posing for Black & White Photography
How important is the lighting, the use of various angles and different approaches in photography is fully explained in this comprehensive and amazing book. To produce chemistry between the artist and the model and to create a captivating photo is an art for itself. In this book, veteran photographer Stan Trampe shows you how to produce outstanding black & white nude portraits using basic equipment and a simple lighting approach—both in the studio and on location. You'll get great insight into what it takes to develop a trusting relationship with models that will facilitate an eagerness for them to embrace—and even improve upon—your creative concepts.
You can view more erotic photography on the Mairi-Luise Tabbakh website.
For more nudity and Provoke! action, sign up to My Widewalls today!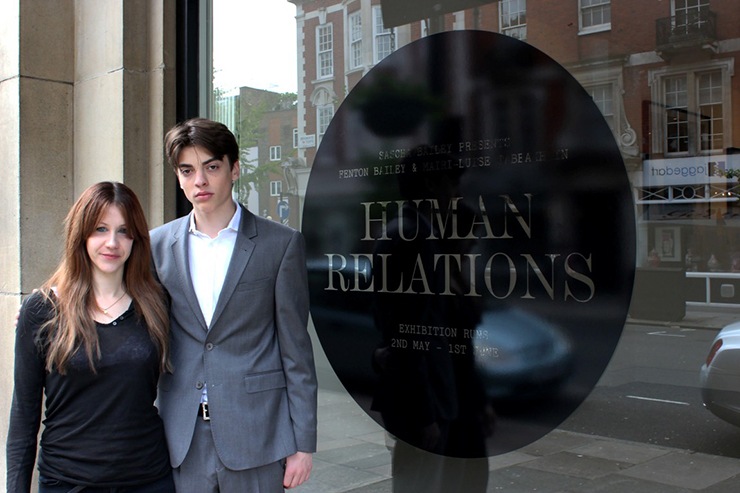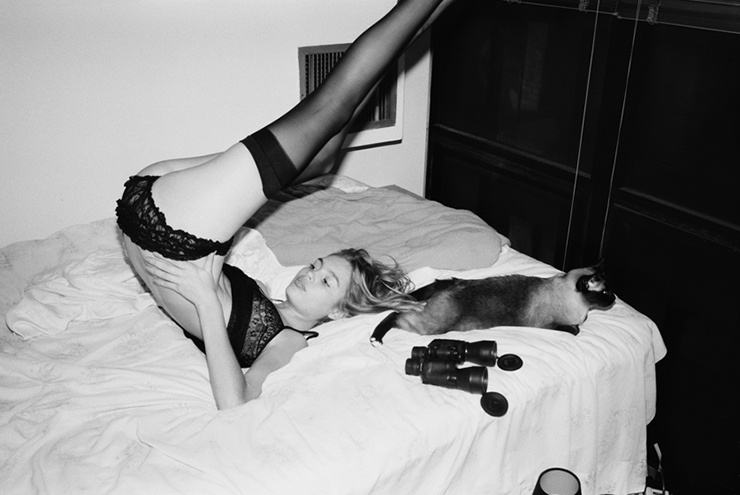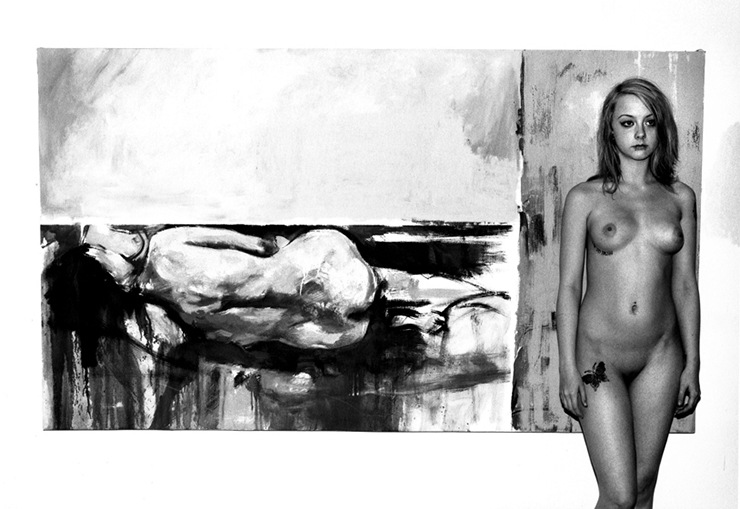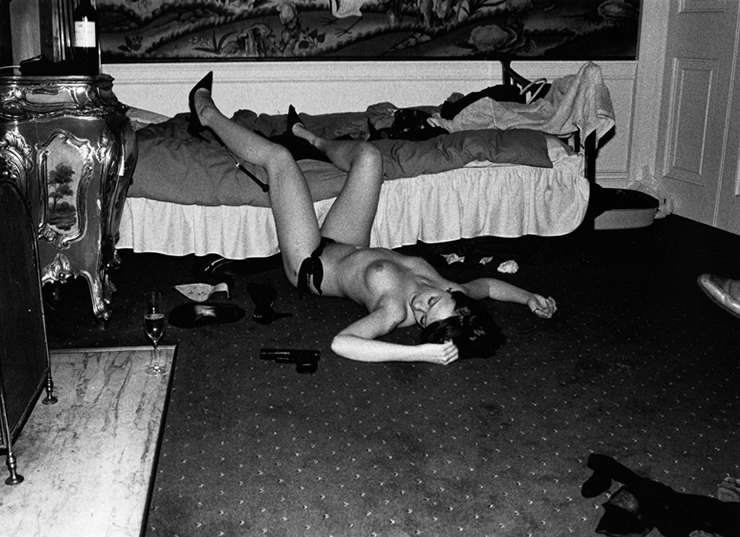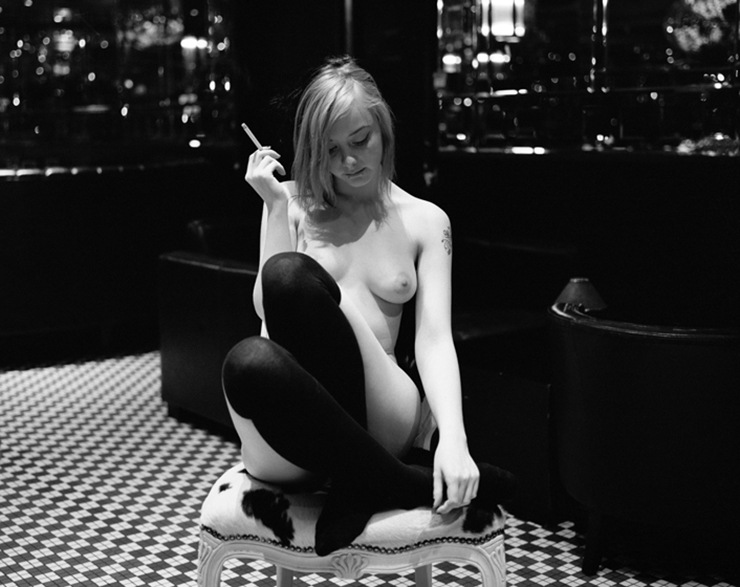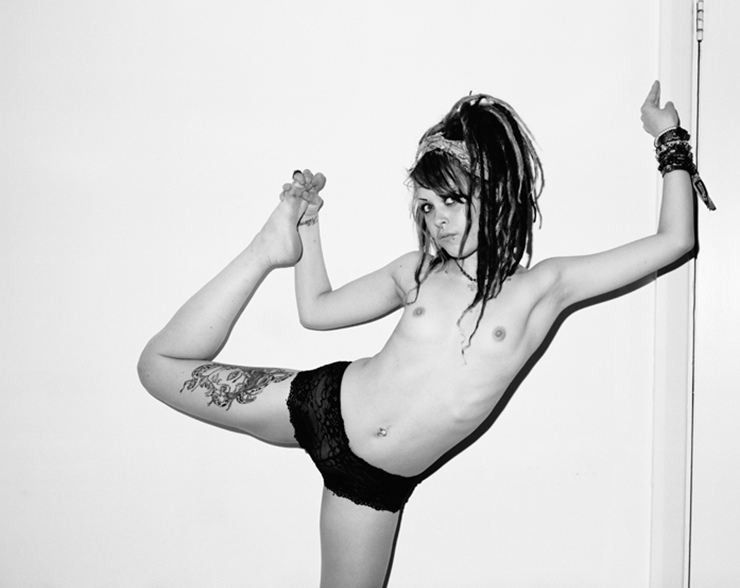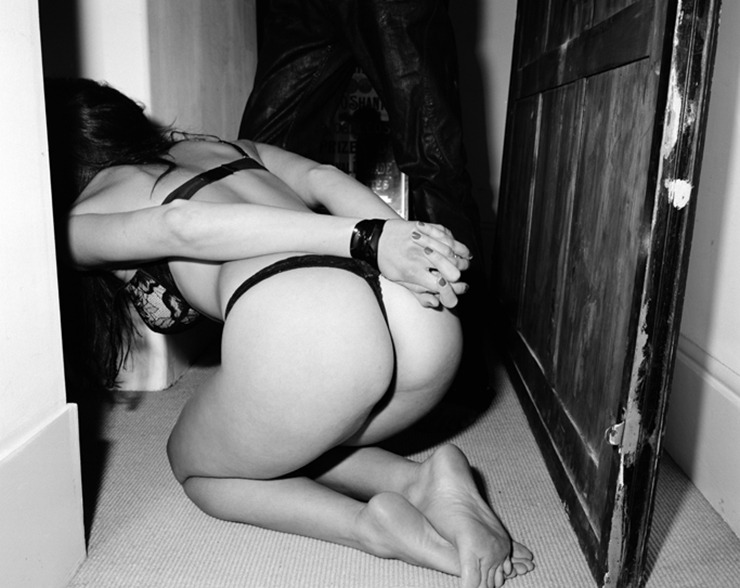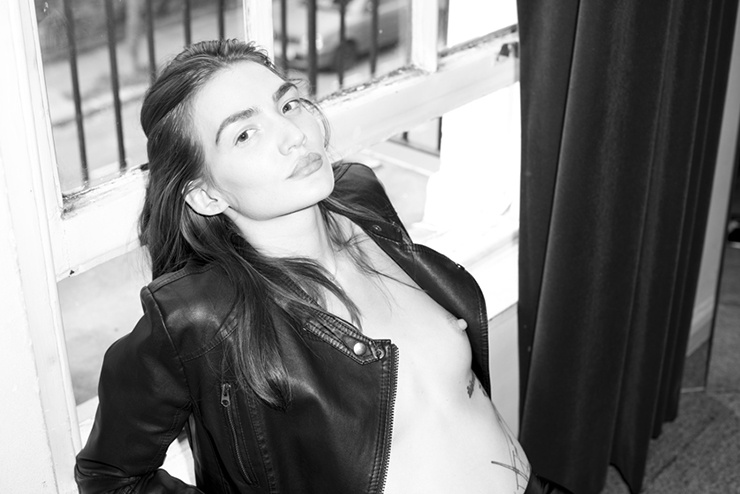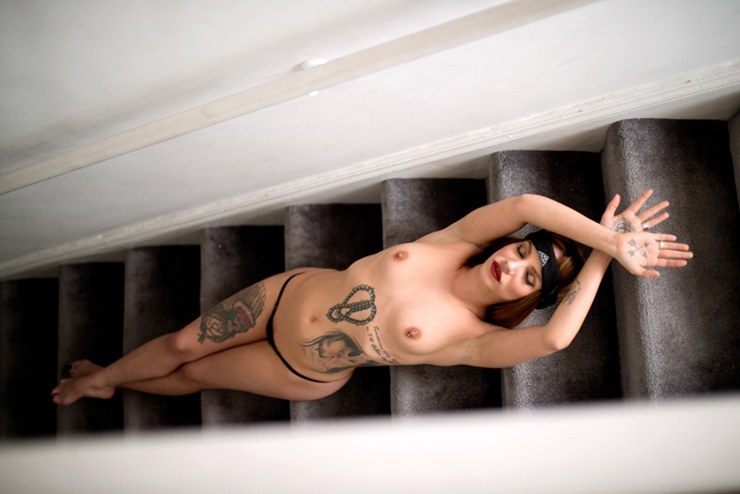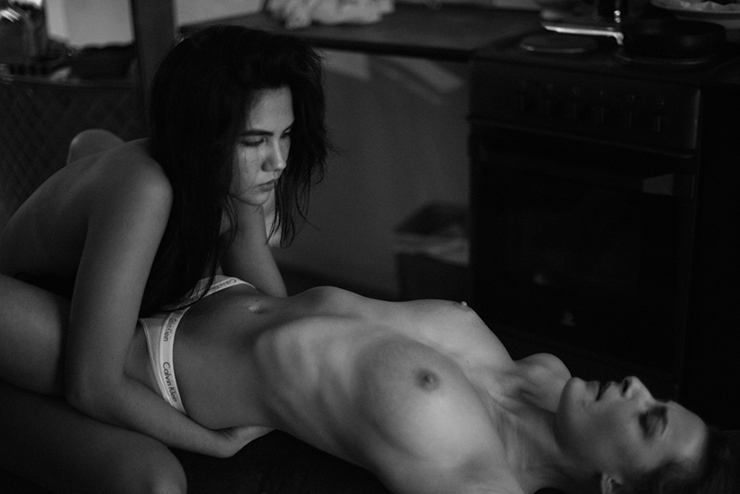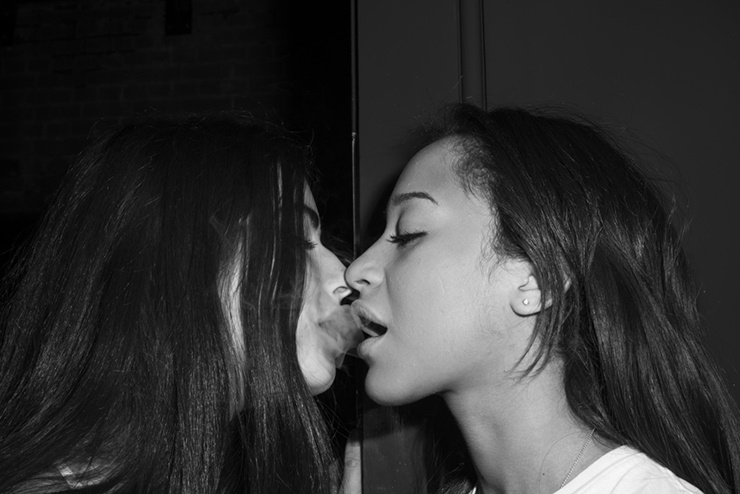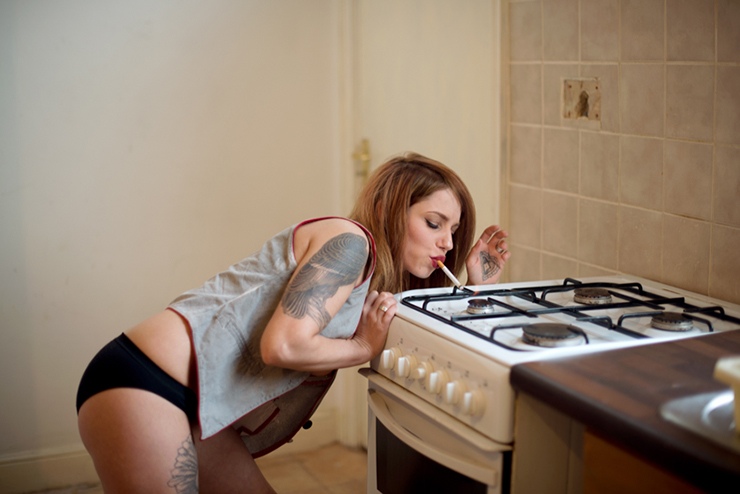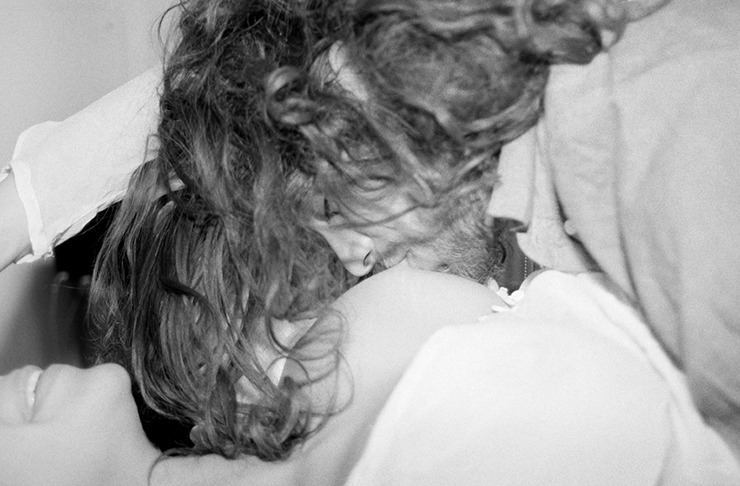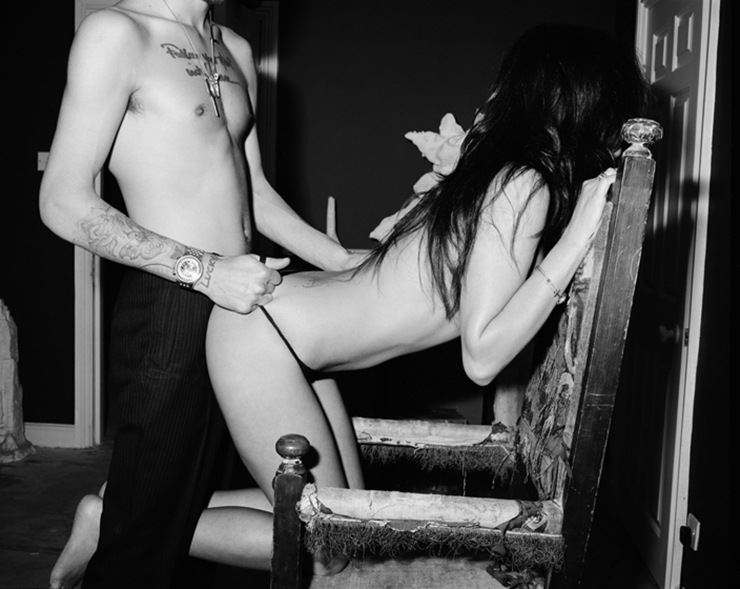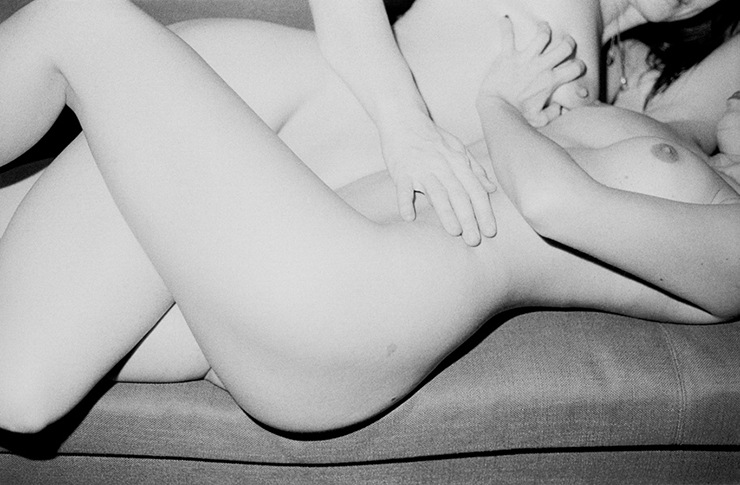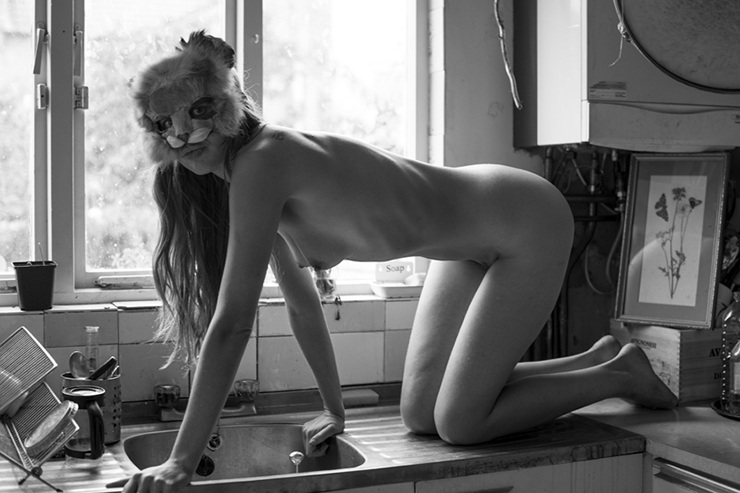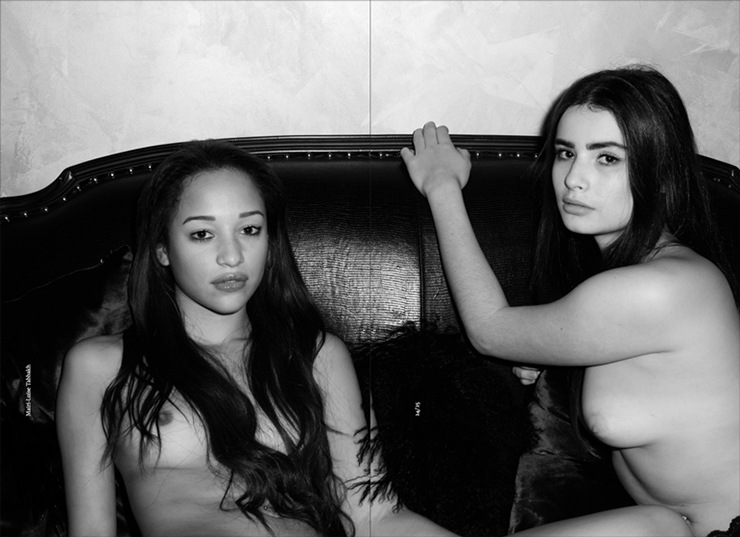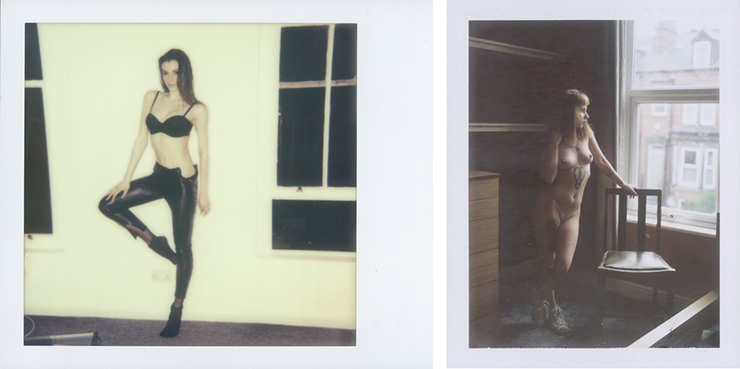 All images courtesy of Mairi-Luise Tabbakh.