Erró: American Comics
Born Gudmundur Gudmundsson in 1932 in Ólafsvik, Iceland, the artist mostly known as Erró is considered to be one of the greatest pioneers of 20th century art. From 1952 to 1954 Erró studied at the Art Academy in Reykjavik and Oslo but subsequently travelled to Ravenna and Florence and became involved in the techniques of fresco painting and mosaic art. In 1958, he moved to Paris and joined the international avant-garde. Strongly influenced by the revival of Surrealism in the mid-1960s, he developed his own form of critical/ironic collage painting amidst the "new realism" and Pop Art trends that were unfolding in Europe and the US. Although often accused of plagiarism by many artists, Erró's work still made a huge impact on numerous artists around the world thanks to his collage-style paintings and he has created a unique body of work that defies all categorization.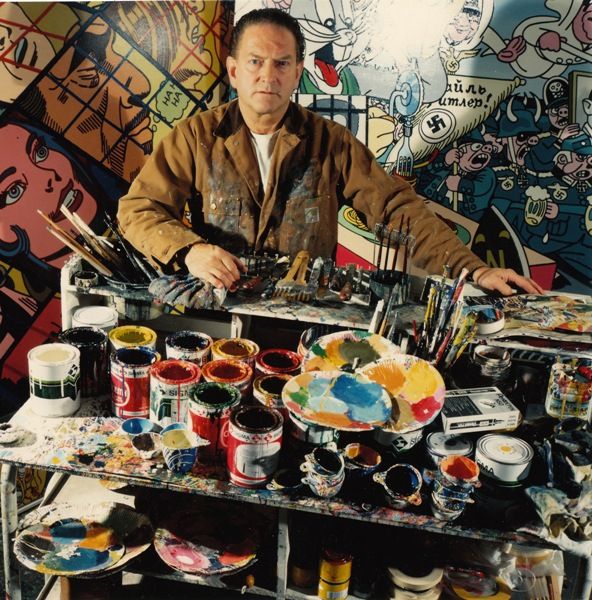 Combining the Unthinkable
Erró's paintings are packed with a wide range of characters: (in)famous public figures such as Mao, Hitler or Stalin appear next to art icons such as Picasso, van Gogh or Leger and are accompanied by cartoon and comic characters ranging from Red Sonja to Mickey Mouse. His paintings are vibrant, colourful, characters sharing the canvas create the unthinkable match, they are frequently controversial, sometimes mysterious, but always intriguing and fun. His collages allow him to make combinations which can appear humorous or ironic but, upon closer observation, can also be deeply unsettling.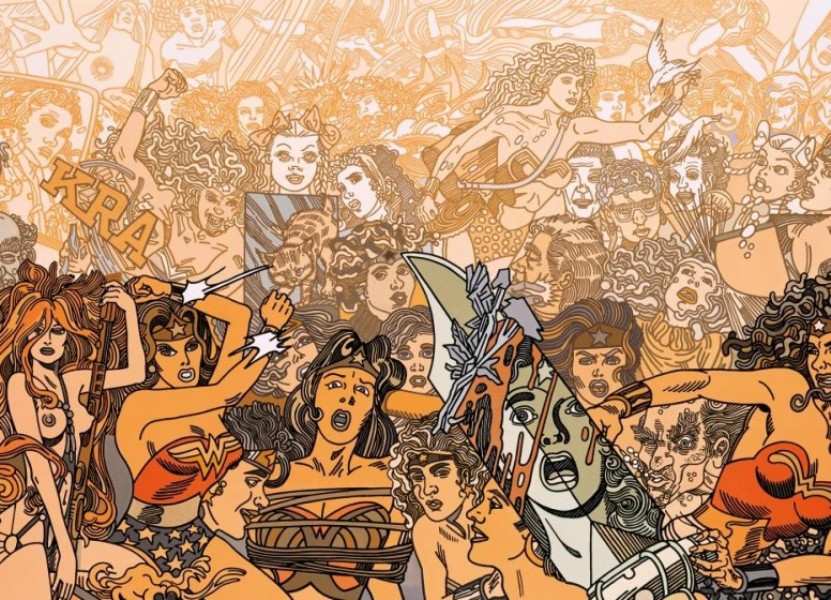 Influenced by Pop Art
During his travels around the world, Erró has collected a wealth of images from newsprint, magazines, books, posters and comics, creating his own personal archive of inspiration to cut and paste. Starting in the early 1960's, Erró made several extended visits to New York, where he encountered American Pop art and became acquainted with Roy Lichtenstein, James Rosenquist, and Andy Warhol, among others. These artists influenced Erró to combine pictorial elements from a wide variety of popular sources to display contradictions inherent in a world of never-ending consumption. This September, Galerie Ernst Hilger of Vienna, as the newest member joining the art complex of Mana Contemporary is presenting Erró's collection of works entitled "Erró: American Comics".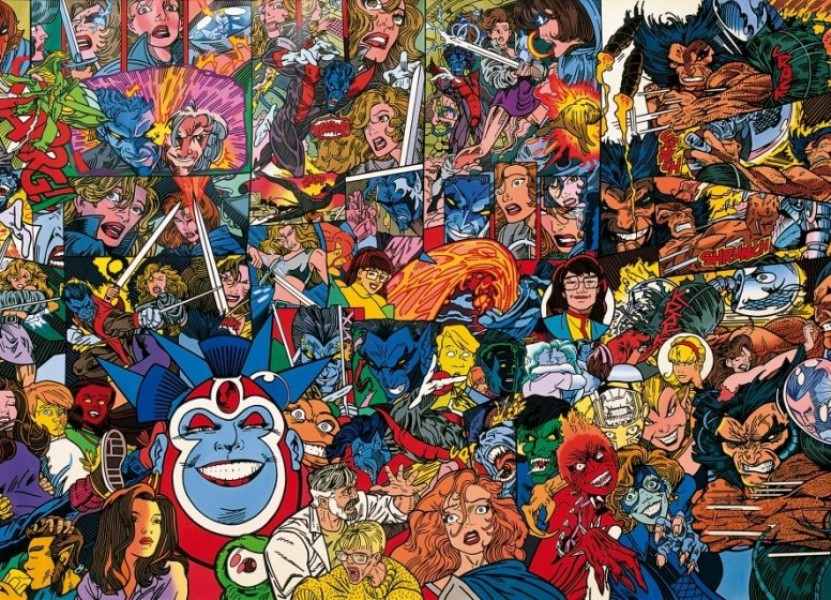 American Comics
The exhibition features selected works highlighting the artist's trademark comic book aesthetics. Large-scale canvases teem with superheroes and other cartoon characters all vying for attention while simultaneously commenting on socio-political issues such as the Americanization of existence. "Erró: American Comics" will be on view in Mana Contemporary's 5,000-square-foot first floor gallery from September 14 until December 13, 2014. Don't miss it!