Etel Adnan at White Cube
White Cube gallery in Hong Kong is proud to present the new body of work by the Lebanese-American artist Etel Adnan. The exhibition will display a series of untitled landscapes painted in 2014 and 2015. The abstract paintings were done in small canvases and represent the artist emotions and memories as much as the places painted on the artworks. Etel Adnan, a well acclaimed writer herself, finds the inspiration for her paintings in literature and philosophy, but her works are also stimulated by the natural world, Lebanese heritage and remembrance of her childhood in Beirut.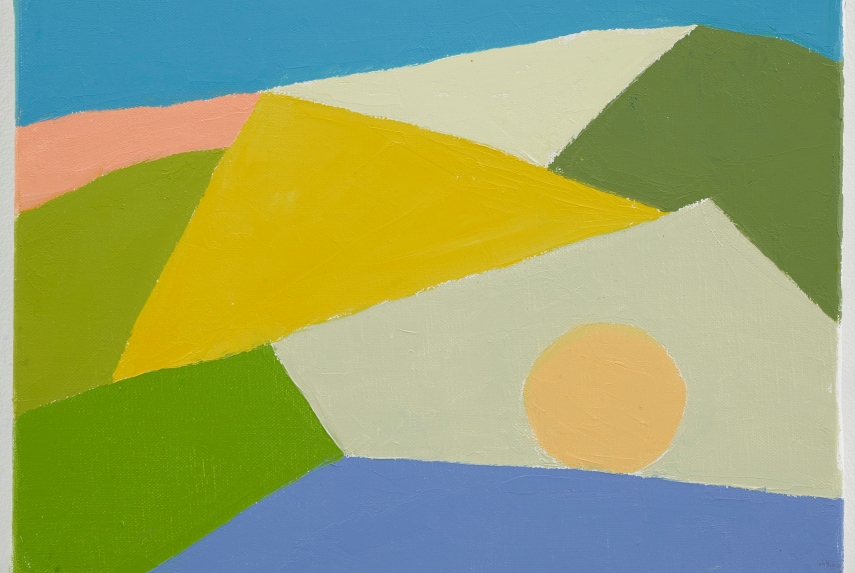 The Abstract Paintings by Etel Adnan
Etel Adnan creates her abstract paintings by administering thick layers of paint with the use of a palette knife. The paintings contain both dynamic and composure and are influenced by early Modernism and the work of Paul Klee and Nicolas de Staël but also by the works of contemporary artist such as Agnesh Martin and Sigmar Polke. Many Etel Adnan's works revolve around colors because the artist considered colors to be objects themselves and unique metaphysical beings. Etel Adnan has included numerous shades into her palette but the salmon pink seems to be the artist's favorite, considering she often uses it to accentuate the main motifs of her works. Her moves are firm and fluid, fast and spontaneous and images are uncomplicated and personal with a bright and sunny disposition.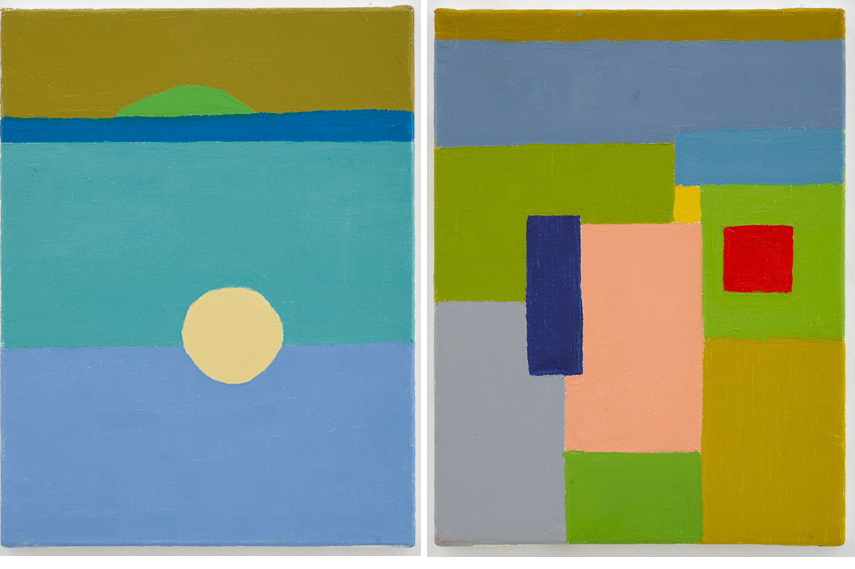 The Small-scale Landscapes at White Cube Gallery
Etel Adnan likes to draw different natural and urban areas because she believes that the places we see and the places we live in eventually become the part of who we are. The places range from Beirut to California and are painted so passionately and lovingly that looking at them becomes a kind of a spiritual traveling experience. Etel Adnan's landscape imaginary often emphasizes the line of separation between the earth, the sea and the sky. Some of her less detailed works resemble water surfaces and a bright colored moon that is shining above them. Permanent reference point in the work of Etel Adnan for many years, the Mount Tamalpais in California is portrayed in pure, undifferentiated blocks of color with a single flesh-toned peak as the central motif of the image.
But Etel Adnan is also inspired by the urban environments and paints them as geometrical figures with one luminous square placed in its center resembling a light coming out of a window. Her compositions inspired by the urban areas usually retain a notion of compression. The streets and buildings are turned into overlapping geometrical blocks of various shapes and sizes that are placed on top of each other and squeezed tightly into her little canvases.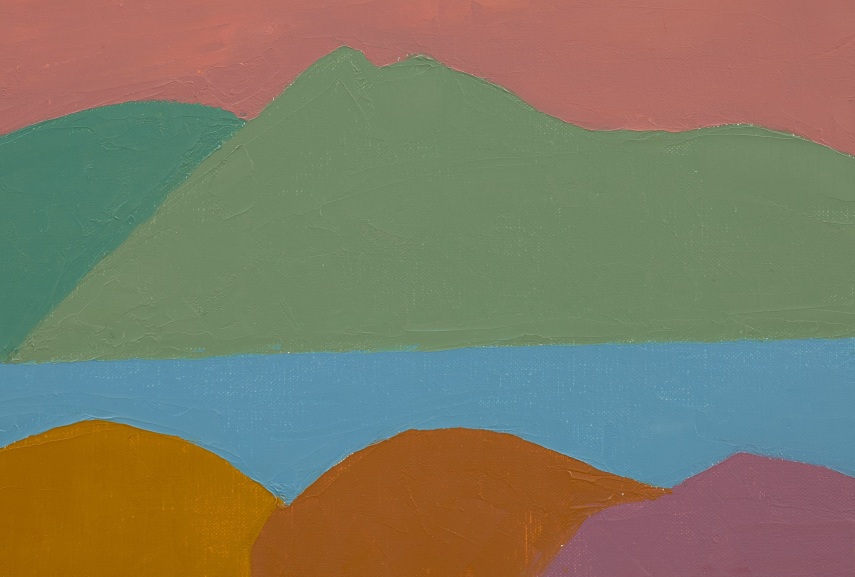 Etel Adnan at White Cube Gallery
The latest exhibition by Lebanon-American artist Etel Adnan will open on June 4th at White Cube gallery in Hong Kong. Although primarily a writer Etel Adnan leaves her paintings untitled because she feels that the words might taint their innocence. The exhibition consists of small scale paintings presenting sky, mountings, lakes and urban centers as the artist explores the emotional potential of the abstract works. The show will be on display till August 29th, 2015.
Want to travel through colorful landscapes of contemporary art every day? Then sign up for My Widewalls and begin.
Images courtesy of White Cube gallery
Follow These Galleries
Hong Kong, Hong Kong

Paris, France