OMG Who Stole My Ads?
What would the cities we live in look like if all the ads were replaced with works of art? French street artist and photographer Etienne Lavie has lately driven with this very thought. He came up with an idea to "replace" commercial ads in several major European cities with great classics. First it was Paris, and currently Lavie expends his work in Milan. Lavie has created a playful series of images by photographing the cities in question and then digitally replaced the existing ads with classical art in his photo project called "OMG Who Stole My Ads?"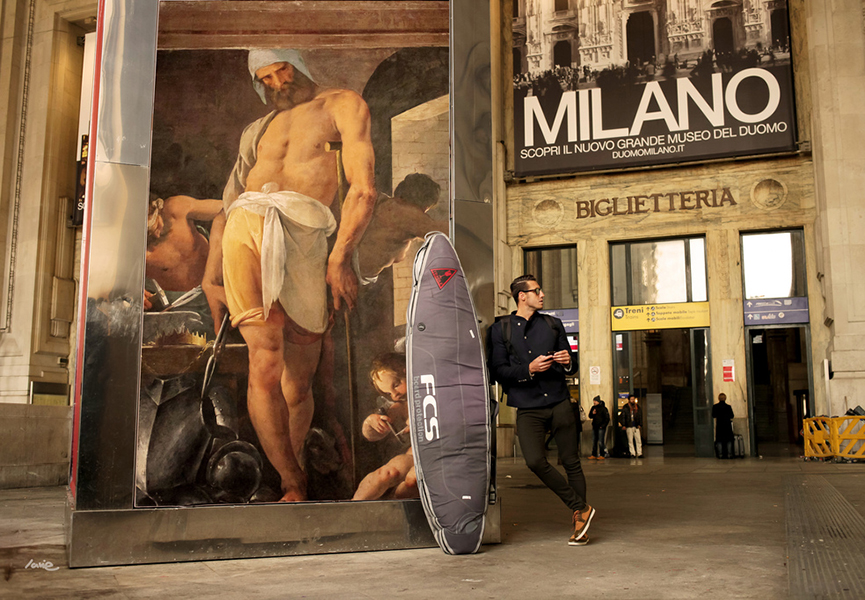 Raphael and Delacroix
By editing great works of art onto billboards and bus stops, Lavie strives to give another dimension to Parisian and Milanese advertising space. This way Lavie draws attention to the visual saturation of advertising. But wait, he hasn't literally covered the ads (yet) and your city has not yet been beautified with paintings of Raphael or Delacroix. Lavie is just introducing the possibility of bringing more art into the streets.
Urban Interventions
Well, we are all, of course, aware that the cities are overloaded with ads on billboards and bus stops and more. A new generation of street art works called urban interventions has emerged precisely as a critical comment against such and other uses of public space. Its authors use available components of urban space and actually modify them in a humorous, speculative and intelligent manner. Therefore, it would be great if this project was in fact a real street intervention on the spot. Surely we would all like to see more in-our-faces artworks on the streets instead of promotional posters with the latest deals of bank loans. Instead of just extending his finger at this unfortunate and constant exposure to product promoting, we would expect from the artist to actually intervene and truly cover the ads. Otherwise, the entire project remains on the level of fine thoughts and nice photo series.