ETNIK at Galleria Varsi
After more than two decades of a successful career in urban art, Swedish born artist Etnik can be very proud of his upcoming show at Rome's Galleria Varsi where he will present the evolution of his art – from wall paintings and wood constructions to sculpture. Ever since the early nineties when Etnik first entered the world of street art, his primary focus was on writing. He quickly found his way to the emerging movement and, after numerous participations at street art festivals and many collaborations (like the most recent one in a group show Made In Italy), the Florence based artist finally found himself a spot in the European urban art scene. Over the years, Etnik's technique, skill and production have undergone many changes and now, at the peak of his creativity, the artist has decided to share with his audience his path of development and the journey to become one of the biggest stars of urban art scene today…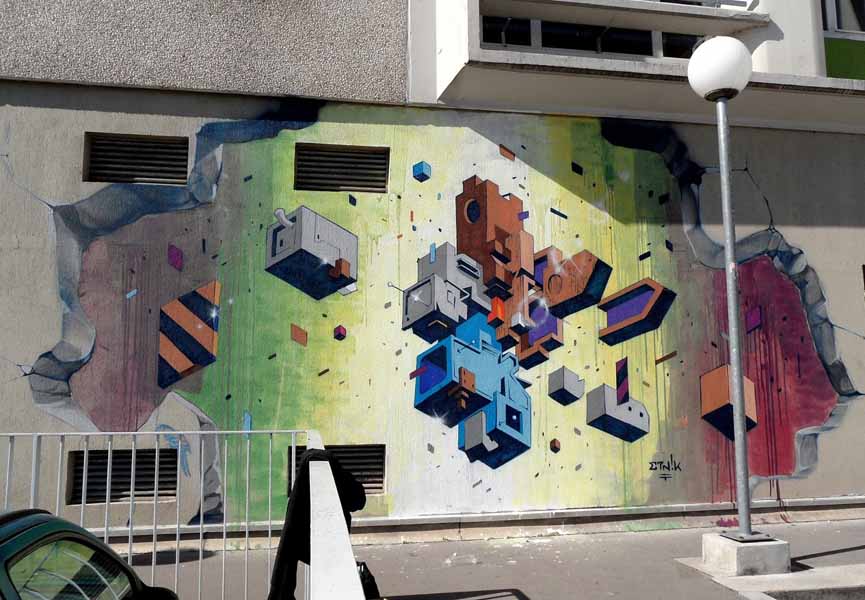 Evolution Of An Artist
Although writing graffiti marked his entrance in the chaotic world of street art, Etnik stays true to his beginnings and uses lettering as a starting point of his representation of urban agglomerations that evolve into 3D (for more on the subject, read our feature Step Into 3D Street Art). However, Etnik doesn't stop here. The exhibition at Galeria Varsi entitled Gravità entirely focuses on the analysis of volumes and how these aggregate and disintegrate. Sculptures, installations and paintings that will be on view at Varsi develop, inside the gallery space, a creative dynamic dimension, where gravity and magnetism are at the basis of the different techniques chosen by the artist to achieve the many elements that shape the exhibition. The viewer leans toward a point in space by moving or turning around it as if walking through a magnetic field.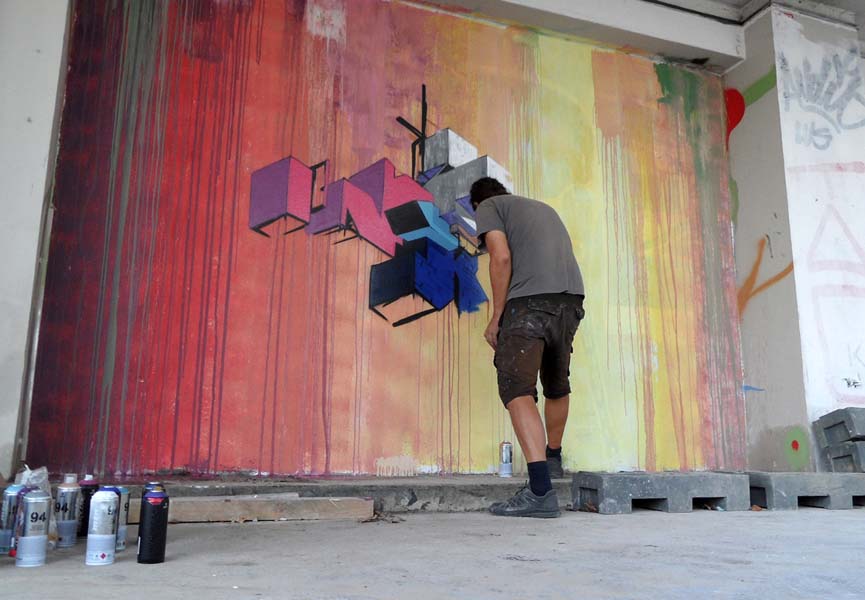 On View Until March
Gravità is the first show in Rome for the Italian based artist and not only that the audience will have the opportunity to experience the artistic evolution of the talented artist, but also attend the artist's newest work of art. After the official opening of the show on January 31, Etnik will continue his work on a public wall, located in the district of Tor Pignattara, where the curators of the gallery, Marta Gargiulo and Massimo Scrocca, are working to create an open air museum. Gravità will stay on view at Galleria Varsi until March 15, 2015.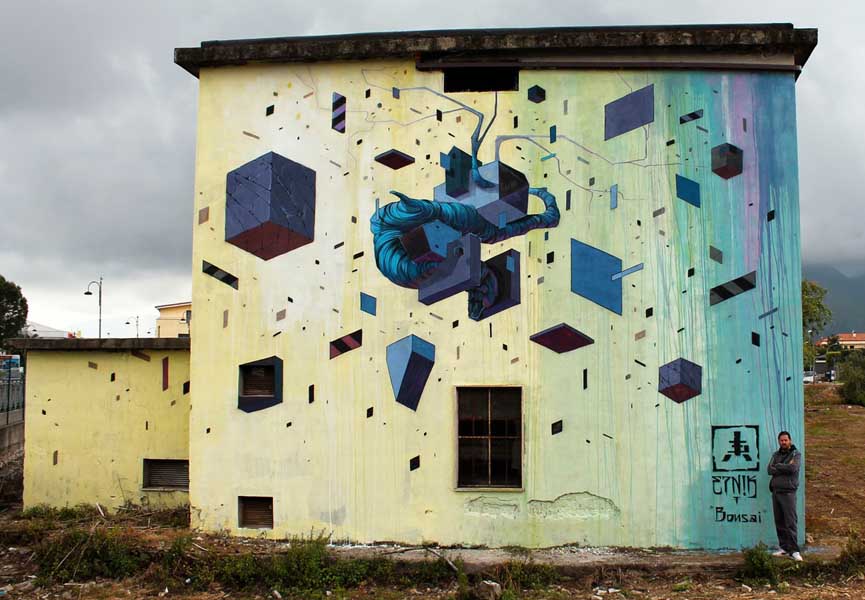 About the Gallery
VARSI is an art gallery and cultural center located in the heart of Rome, where innovative avant-garde artists will alternate their exhibitions. These include street artists, writers, illustrators photographers mostly belonging to street culture movements and sculptures, whose ground-breaking techniques and contents are sure to make the gallery an original new space in the Roman scene. The gallery will also hold a bookshop dedicated to underground culture which will also feature books published by Varsi on the artists it will display in the gallery.
If you want to know more about Etnik's future projects, sign up for My Widewalls today and for FREE!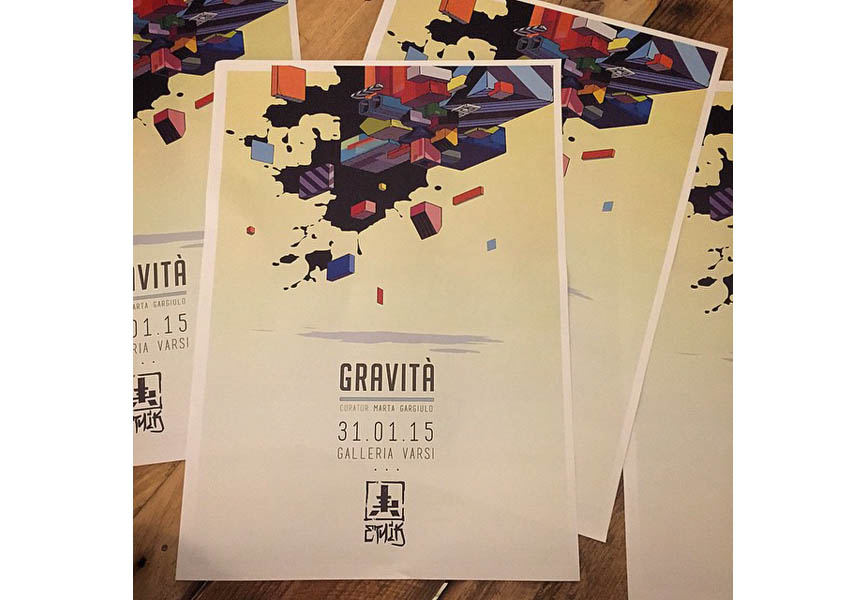 Featured image: Etnik, artwork
All images for illustrative purposes only. [mc4wp_form]