What to See at the European Month of Photography 2018 in Berlin?
Germany's largest photo festival, the European Month of Photography Berlin is coming back for its 8th edition. Taking place every two years since 2004, it has been showcasing the broad spectrum of historical and contemporary photography in formats ranging from outdoor exhibitions and large museums shows to individual and group presentations in galleries and project spaces.
For the second time, the event will open at C/O Berlin at Amerika Haus, with EMOP Opening Days presented by Kulturprojekte Berlin GmbH in cooperation with C/O Berlin being one of the highlights of this year's Berlin Art Week.
Focusing on the topic Photography and Temporality, EMOP will bring together renowned photographers, curators, media experts, archivists, and publicists. The comprehensive exhibition program will be accompanied by panel discussions, artist talks, performances, live acts, and workshops for all ages.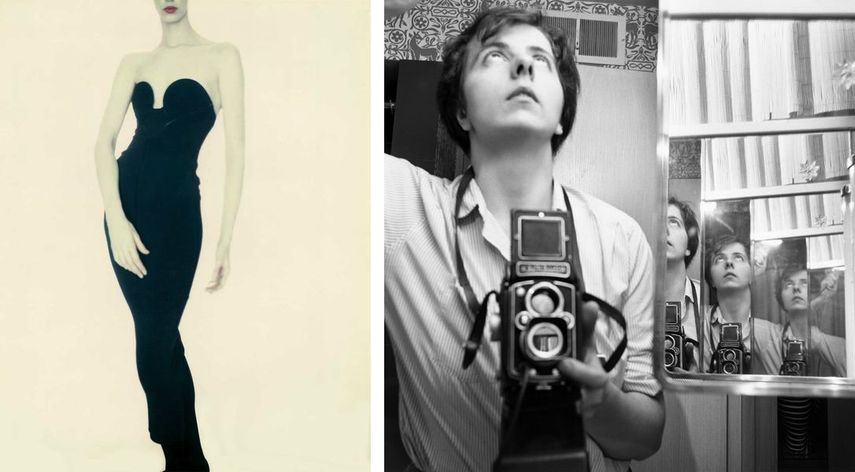 Exhibitions at C/O Berlin
As part of this year's festival, C/O Berlin will host two exhibitions: Back to the Future. The 19th century in the 21st century and Nicholas Nixon. Life Work.
The exhibition Back to the Future. The 19th century in the 21st century is initiated by Foam — Fotografiemuseum Amsterdam and curated in collaboration with C/O Berlin. The show will juxtapose works by contemporary artists, such as Matthew Brandt, Spiros Hadjidjanos, Thomas Mailaender, Taiyo Onorato & Nico Krebs, and Johan Österholm, with works from the 19th-century artists Anna Atkins, Karl Blossfeldt, and Warren de la Rue. The exhibition will highlight the way contemporary artists experiment with techniques, methods and processes from early 19th-century photography.
The concurrent exhibition Nicholas Nixon. Life Work will present Nicholas Nixon's acclaimed series The Brown Sisters. Beginning in 1975, the series includes portraits of his girlfriend Bebe together with her three sisters taken each year over a period of several decades. This compelling photographic project tells of the moment, of transience, of the sisters' changing relationships to each other, but also addresses the nature of photography.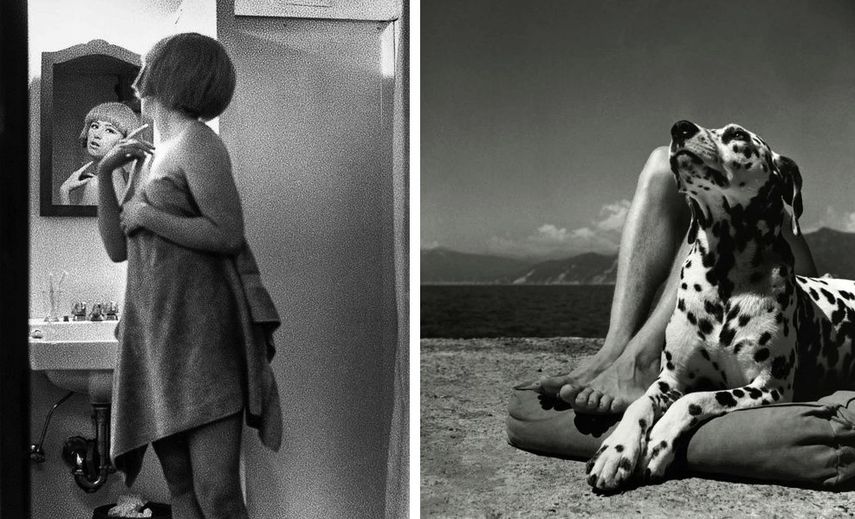 The Program
The European Month of Photography 2018 will offer around 120 exhibitions and over 300 events in just under 110 participating institutions. This comprehensive program will be accompanied by curator-led tours, studio visits, artist talks, performances, film and concert screenings, and guided tours.
This year, the section Book Days 2018 will be presented as RESET: Photobooks, curated by Bruno Ceschel, director of Self Publish and Be Happy, in collaboration with C/O Berlin.
Among highlights of the festival is the exhibition by Leica Camera Ag showing the twelve finalists of the Leica Oskar Barnack Award at the Neue Schule für Fotografie. The list of this year's finalists includes Ernesto Benavides from Peru, Vanja Bucan from Slovenia, Daniel Chatard from Germany, Stephen Dock from France and Max Pinckers from Belgium, among others.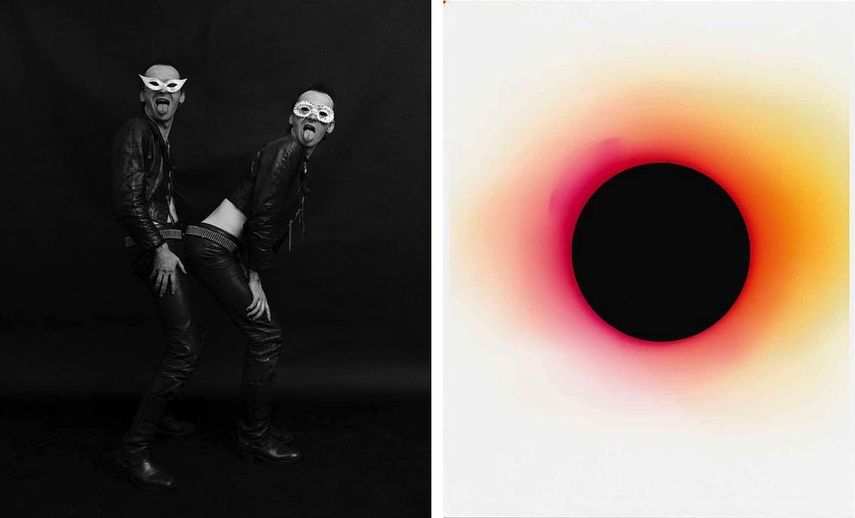 Practical Information
The European Month of Photography 2018 will take place at over 100 institutions throughout Berlin from September 28th until October 31st, 2018. The Opening Days will be September 28th, 29th and 30th with the opening reception at C/O Berlin Foundation on Friday, September 28th, 2018.
For more information, visit the official website of the event.
The List of Exhibitors at The European Month of Photography Berlin 2018
Galleries
A TRANS
a|e GALERIE
aff Galerie
ALFRED EHRHARDT STIFTUNG
AlliiertenMuseum
alte feuerwache projektraum
Atelier Kirchner
Atelier Soldina
BENHADJ & DJLIALI Galerie
Berlinische Galerie
BFF Ð Berufsverband Freie Fotografen und Filmgestalter
Bobsairport
Boehmers
Botanischer Garten und Botanisches Museum Berlin
Botschaft der Ukraine
Botschaft von Irland
Brasilianische Botschaft
Bršhan-Museum
BrotfabrikGalerie
Browse Gallery
C/O Berlin
CAMERA WORK
Capitis Studios
Carpentier Galerie
Codex Berlin
COPYRIGHTberlin
DAS VERBORGENE MUSEUM
Deutsche Kinemathek Ð Museum fŸr Film und Fernsehen
Deutscher KŸnstlerbund
Die Wellenmaschine
DorothŽe Nilsson Gallery
f/16 Schule fŸr Fotografie
f_ Ð freiraum fŸr fotografie
FeldbuschWiesnerRudolph
Felleshus der Nordischen Botschaften // Kšniglich Norwegische Botschaft
FHXB Friedrichshain-Kreuzberg Museum
FMP1 Ð Franz-Mehring-Platz
Fšrderverein SŸdwestkirchhof Stahnsdorf
Fotogalerie Friedrichshain
Fotopioniere Louis@NicŽphore
Fotoschule Berlin
Freundeskreis Willy-Brandt-Haus
Galerie Albrecht
Galerie Beate Brinkmann
Galerie Berinson
galerie burster
Galerie Deschler Berlin
Galerie EIGEN + ART
Galerie ep.contemporary
Galerie Hilaneh von Kories
Galerie Historischer Keller
Galerie im Kšrnerpark
Galerie im Tempelhof Museum
Galerie Koschmieder
Galerie Michael Schultz Berlin
Galerie Mšnch
Gallery Morgenrot
Galerie Pankow
Galerie Pugliese Levi
Galerie Ruhnke
Galerie Schšne Weide
Galerie Springer Berlin
Galerie Tapir
Galerie Woyy
Galerie Z22
Gallery Taik Persons
GEDOK Berlin
HAUS am KLEISTPARK
Helmut Newton Stiftung
Ibero-Amerikanisches Institut Preu§ischer Kulturbesitz
IMAGO Camera
Istituto Italiano di Cultura di Berlino
Jarmuschek + Partner
Jarvis Dooney
Jarvis Dooney c/o Australische Botschaft
Johanna Breede PHOTOKUNST
Kehrer Galerie
Kleiner Raum fŸr aktuelles Nichts
Kommunale Galerie Berlin
Kronenboden
Kulturinstitut von Mexiko
KŸnstlerhaus Bethanien
Landesarchiv Berlin
Leica Camera
Loock Galerie
me Collectors Room Berlin / Stiftung Olbricht
Meinblau Projektraum
Michael Reid Berlin
Mitte Museum
Museum fŸr Fotografie
Neue Schule fŸr Fotografie
Niels Borch Jensen
…sterreichisches Kulturforum Berlin
Ostkreuzschule fŸr Fotografie
pavlov's dog
photo edition berlin
PhotoWerkBerlin
ROBERT MORAT GALERIE
RumŠnisches Kulturinstitut Berlin
Sandau & Leo Galerie
Slowakisches Institut
Stiftung Stadtmuseum Berlin
Stiftung Starke
Takt Kunstprojektraum
Tschechisches Zentrum Berlin
University of Applied Sciences Europe
Verein fŸr Ereignisse Ð Fotomarathon Berlin
Wander Atelier
Zwitschermaschine / Kulturpark 3000
Featured image: Gregor Sailer – Carson City VI / Vårgårda, Sweden, 2016, aus der Serie "The Potemkin Village", Ed. 5 + 2 AP © Gregor Sailer / Courtesy of Kehrer Galerie. All images courtesy of the European Month of Photography.