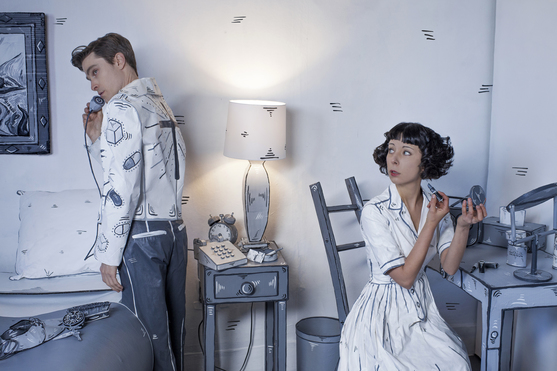 April 7th, 2018 – May 5th, 2018
Dosshaus | "Paper-Thin Hotel"
COREY HELFORD GALLERY, 571 S Anderson St, Los Angeles, CA 90033, USA
CARDBOARD SCULPTURE DUO DOSSHAUS CREATES FULLY IMMERSIVE MULTI-ROOM INSTALLATION IN HOMAGE TO FLOPHOUSE HOTELS...
View more
Press Release
On Saturday, April 7, downtown Los Angeles' Corey Helford Gallery (CHG) will proudly premiere "Paper-Thin Hotel," the new solo exhibition from Dosshaus, in Gallery 2. Dosshaus is the artistic collaboration of Zoey Taylor and David Connelly, whose work blends painting, sculpture, installation, photography, fashion, video, and performance to present fantasy worlds; using recycled cardboard from the alleyways of Los Angeles, paper, and acrylic paint as their primary mediums. For their debut solo show at the gallery, the duo will transform Gallery 2 into a flophouse hotel featuring a lobby and several rooms depicting different people, lifestyles, themes, and vignettes of American culture. Each room is separated by a thin,
...
Other Shows from Corey Helford Gallery