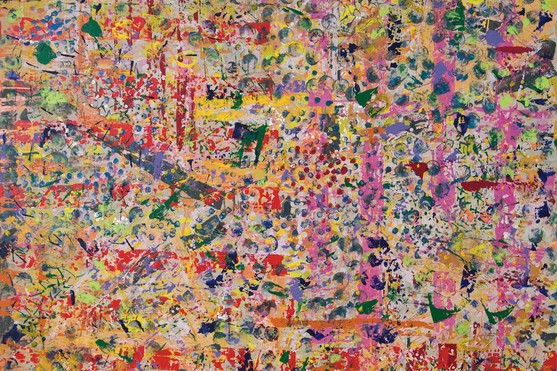 February 3rd, 2018 @ 12:00 – April 15th, 2018 @ 12:00
FEOFEO "I Am Colour - Io Sono Colore"
GALLERIA ALFIERI, Istituto Auxologico Italiano - Procaccini in Milan Via Giovanni Battista Niccolini, 39, Milano, IT
From February to April the Italian Auxological Institute in Milan hosts Feofeo's solo exhibition "I Am Colour", introduced by Carlo Motta for the...
View more
Press Release
"...My artistic feeling is a steady stream of intuitive thinking, a continuous sound message that comes from my heart and turns into colour. My thoughts on the canvas", that's the way I like to call my works since they are endless posts of cosmic connection to me, sometimes decipherable in frequencies that I represent as horizontal coloured bands, sometimes interrupted, sometimes continuous colour sequences intended as musical scores. In the act of creating I can feel my heart to the full: the gift of "Joy", which seems to widen the diaphragm so as to make me feel a little spark of light in a world of lights ready to brighten up the infinite." This is the philosophy of the artist Feofeo. The works of art by Feofeo are both in Italy and
...