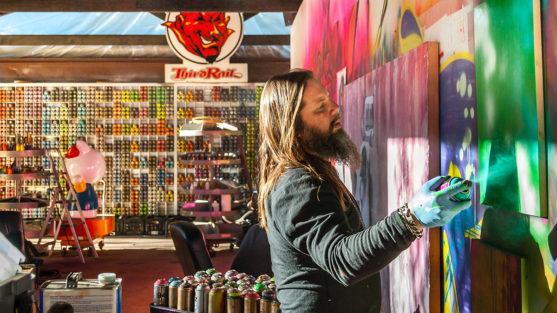 February 10th, 2020 – February 23rd, 2020
Pop-Up Show
Limn Gallery, 136 - 146 Ponsonby Road, Auckland, New Zealand
Press Release
Open for two weeks, the Limn Gallery pop-up presentssome of the biggest names in urban art from New Zealand and around the world including Takashi Murakami, Flox, Kaws, RISK, Mediah, Buff Monster, Weston Frizzell, Banksy, James Jean, Charles and Janine Williams, Matt Gondek, OBEY, Pose, and more.
The pop-up gallery will feature a small selection of prints by contemporary street artists from the USA, Japan, Taiwan, Canada, and the UK, as well as original works from kiwi artists.
Five percent of profits from the sale of the art available for purchase at the pop-up will be split among three selected charities as determined by gallery visitor votes. The charities are the Starship Foundation, Forest & Bird, and
...