About
After the success of its debut in 2017, Urvanity Art Fair came back to Madrid for another strong edition.
A unique Spanish fair focused on New Contemporary Art, ranging from Contemporary Urban Art to Surrealist Pop, Urvanity Art Fair 2018 took place in the end of February 2018 during Madrid's Art Week in a new location in LASEDE COAM.
Considering the growth potential of New Contemporary Art in the Spanish market, Urvanity aims to claim proposals with a basis in the artistic expression developed in the urban context from the seventies onwards, showcasing artists whose careers started on the streets and expanded into the market throughout galleries.
Having taken place across the city during five days, the youngest art fair increased the number of entries, bringing together 19 international and local galleries. The comprehensive exhibition program was accompanied by a program of talks with different top-tier national and international actors and a program of walls and art installations on the spot.
A meeting point where collectors, experts and art lovers can discover and acquire artworks from well-known artists chosen after an extensive process, the second edition of the fair was an event not to be missed.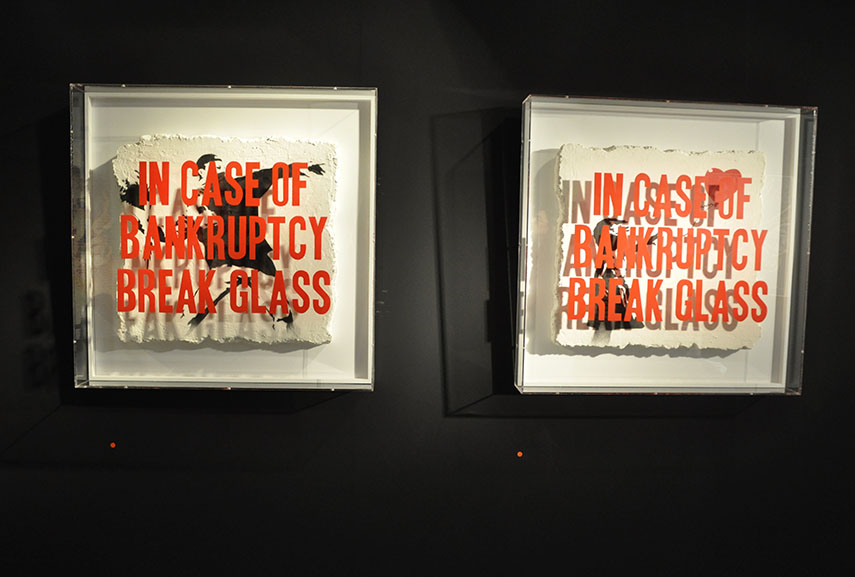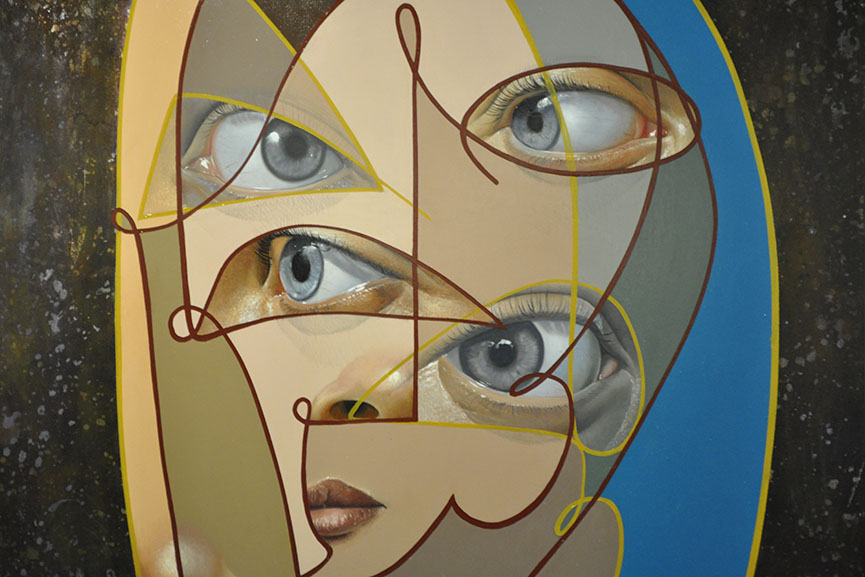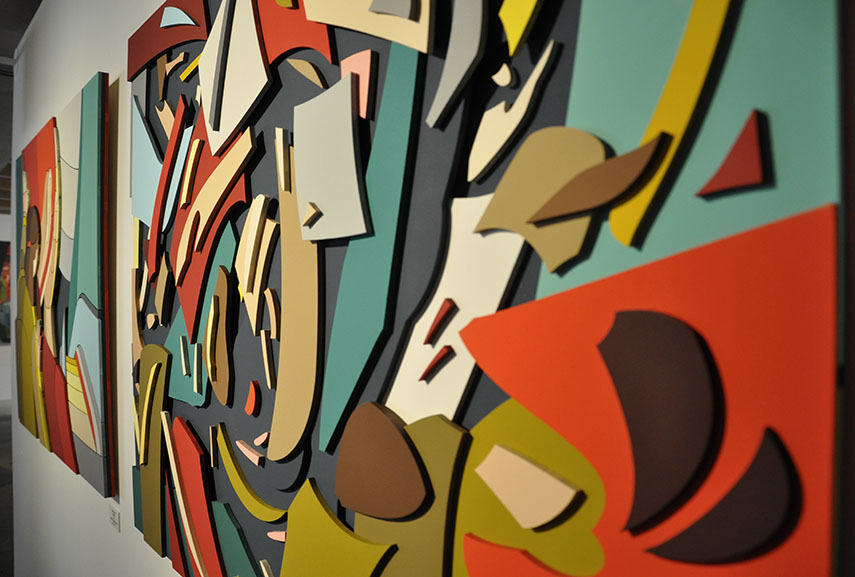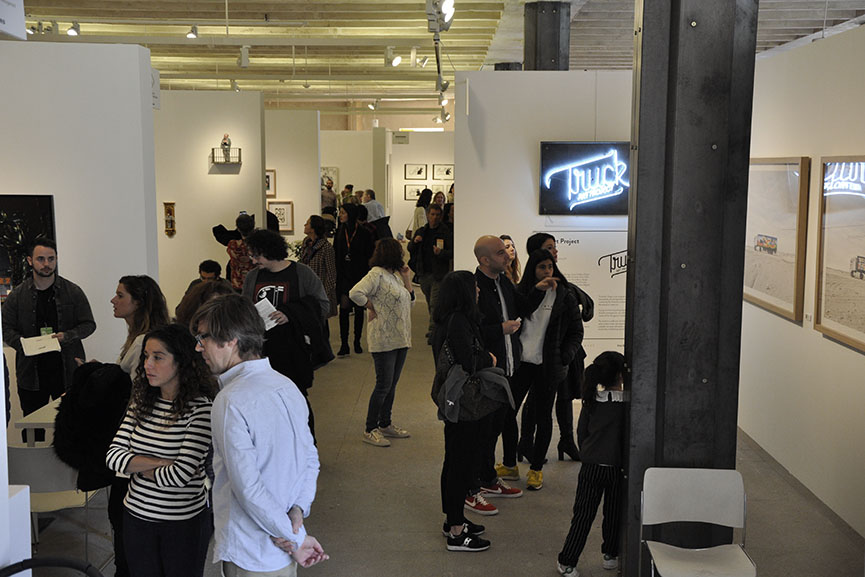 Exhibitors
| Gallery | City | Artists |
| --- | --- | --- |
| Adda&Taxie | Paris | Enric Sant, Francisco Bosoletti, Gómez, Oak Oak |
| Art in the Game | London | Add Fuel, Kan, Thirsty Bstrd, Zest, Sebastien Preschoux |
| BC Gallery | Berlin | Franco Fasoli, Pablo Benzo, Jan Kaláb |
| Galeria Balneario | Queretaro | 2alas, Pogo, Martina Merlini, 2501 |
| Delimbo Gallery | Seville, Madrid | Hell'O Collective, Andy Rementer, Hense |
| Durán Gallery | Madrid | Anna Taratiel, Belin, SFHIR |
| Fousion Gallery | Barcelona | Dilka Bear, SheOne, Julia Benz, Mono Cieza, Peca, Will Barras, Bruno Pontiroli, Miss Van |
| Ink and Movement | Madrid | Okuda San Miguel, Spok Brillor, Daniel Muños |
| Galerie Le Container | Marseille | Annabelle Tattu, M Chat, L'Insecte, Gregory Watin |
| Montana Gallery | Barcelona | GR170, Pro176, Muretz |
| Plastic Murs | Valencia | PichiAvo, Vinz, Deih, Hyuro |
| Pretty Portal | Dusseldorf | Jana & JS, Theo Lopez, STF Moscato, Chazme, Guy Denning |
| RuArts Gallery | Moscow | Alexey Luka, Dmitri Aske, Misha Buryj, Marat Morik |
| SC Gallery | Bilbao | Grip Face, Isaac Cordal, Sixe Paredes |
| Station 16 Gallery | Montreal | Jaime Molina, Abigail Goldman, Scott Listfield, Stikki Peaches, Felipe Pantone, Marie-Claude Marquis |
| StolenSpace Gallery | London | Shepard Fairey, D*Face, Kai and Sunny, Ben Frost |
| Swinton Gallery | Madrid | Laurence Valliéres, Augustine Kofie, Sabek, Alice Pasquini |
| The Don Gallery | Milan | Solomostry |
| Urban Art Gallery | Stuttgart | Marc C Woehr |
| Vroom & Varossieau | Amsterdam | L'Atlas, Richard Hambleton, Cranio, Tanc, Niels Shoe Meulman, Rafael Sliks |
| Truck Art Project | Carlos Aires, Javier Arce, Aryz, Ana Barriga, Javier Calleja, Chiqui Carabante, Sen2 Figueroa, Abraham Lacalle, Cristina Lama, Celia Macías, Nacho Mastretta, Gorka Mohamed, Nuria Mora, Sergio Mora, Daniel Muñoz, Nano4814, Felipe Pantone, Sixe Paredes, Remed, Andi Rivas, Rosh333, Matías Sánchez, Okuda San Miguel, Spok, Suso33, Marina Vargas, Santiago Ydañez. | |
Directions
Urvanity Art 2018
February 21st, 2018 – February 25th, 2018
Lasede COAM Calle de Hortaleza, 63, 28004 Madrid, Madrid, Spain
0
Exhibitors
Previous Year