Memory in the Line - New Works by Anibal Vallejo and Ivan Castiblanco at Fabien Castanier Gallery Bogota
Last year, Fabien Castanier Gallery opened a brand new art space in Bogota, Colombia. The opening of this great art space in the capital city of Colombia was celebrated with the collective show Dando Papaya, featuring works by seven graffiti, urban and contemporary artists. The Gallery was quite active, and we could also enjoy the amazing exhibition of the Miaz Brothers in November. And Fabien Castanier Bogota continues with great activities in 2016. It is preparing an exhibition of Colombian artists Aníbal Vallejo and Iván Castiblanco – two amazing artists with different backgrounds, yet who share an interest in finding their own way of creating their pieces. They resist in making their work "in resemblance as", and their processes reflect a yearning to try and find new techniques outside the traditional approach. The show is entitled Memoria entre líneas (Memory Between Lines).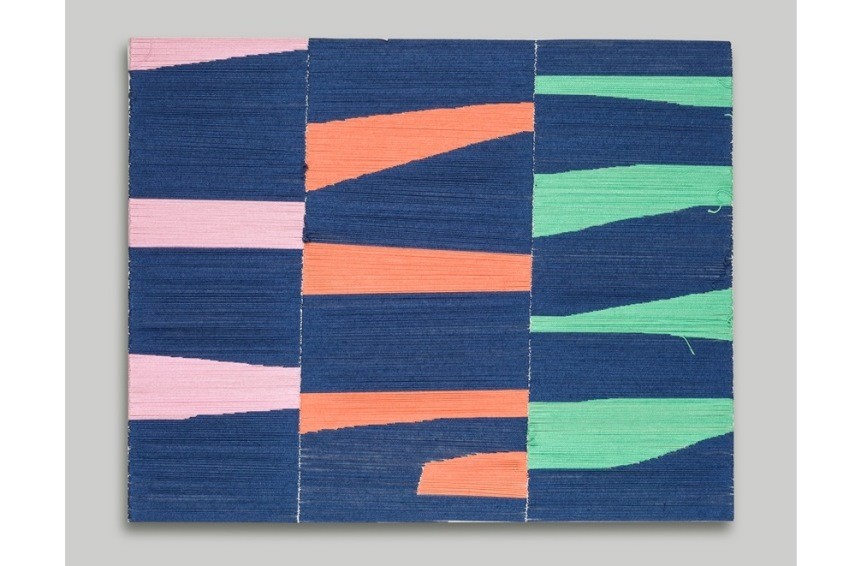 Exploring the Boundaries of Painting – The Art of Aníbal Vallejo
Colombian artist Aníbal Vallejo tackles the borders of painting by delving into its materiality and formality. Going far beyond traditional and conventional techniques, Vallejo aims to find new forms to be integrated into the process. His training, as a plastic artist and fashion designer, made him interested in elements outside the world of painting, which he tries to bring into the work: threads, fabrics, jewelry, industrial embroidery and especially hand embroidery that has the intimate character which reveals the true essence of things. The thread acquires special force because it rescues the gesture and plasticity of it with the value added of the tridimensional. Indeed, his paintings are often perceived as three-dimensional objects, rather than a two-dimensional support, treated with a needle and a thread to become embroidery works of minimalistic patterns (he participated at the exhibition TRANSBORDER in October 2015, at Fabien Castanier Culver City space).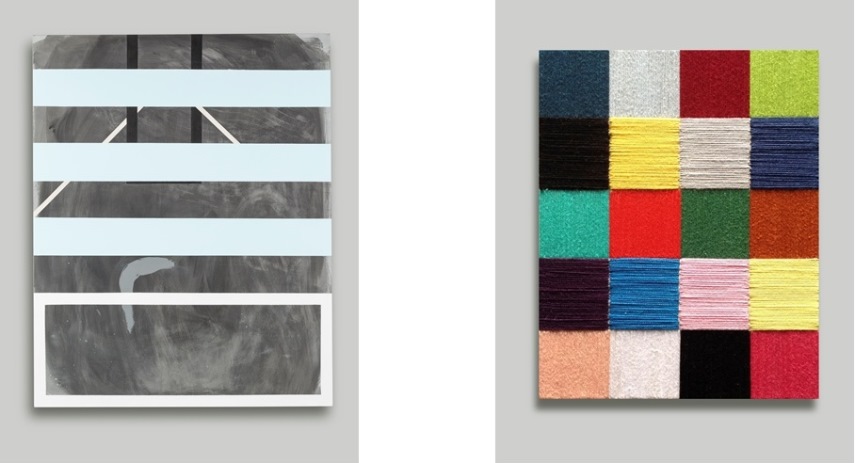 Creating Relationship Between the Past and the Present – The Art of Iván Castiblanco
Through his art, Iván Castiblanco creates a close relationship between the past and the present. Being interested in investigating historical abandoned locations, he focuses on specific researches of forgotten memory. Within this context, he constructs a dialogue based on the found objects he collects in these archaeological hunts. Building a close relationship between the past and the present, the artist creates a space where these particular objects have an intrinsic remembrance that lives in the collective memory of the community, as these objects with such magical significance, compel the spectator to travel into the lost consciousness of a cultural society. Since every individual is unconscious of certain elements of collective memory of the group he/she belongs to, the artist invites a viewer to bridge the gap between individual remembrance and cultural memory.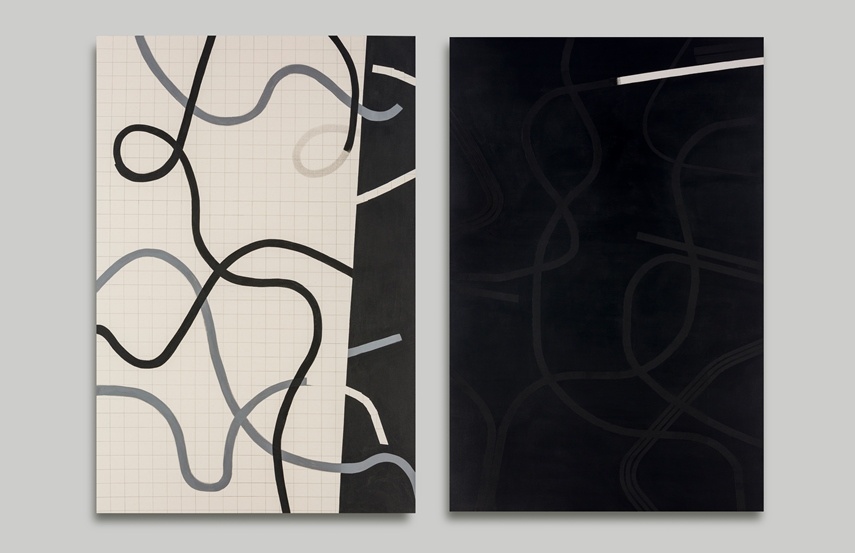 Aníbal Vallejo and Iván Castiblanco Exhibition at Fabien Castanier Bogota
Memoria entre líneas is a group show that combines paintings, sculptures, drawings and installations from these two amazing Colombian artists. As we mentioned, Anibal Vallejo and Ivan Castiblanco are coming from different backgrounds, but they both peruse a quest for perfection, which is achieved by the repetition within their work, both in the patterns within a single piece, as in the perpetuation of the series or the techniques. The exhibition Memoria entre líneas will be on view from February 4 until March 5, 2016 at Fabien Castanier Gallery in Bogota, Colombia. The opening reception is scheduled for Thursday, February 4 at 7pm.
Featured Image: Anibal Vallejo – Veinte Colores Puestos al Azar Despues de Kelly, detail 2014. All Images courtesy of Fabien Castanier Gallery Bogota.
Follow These Galleries
Culver City, United States