Backslash Gallery Presents: Fahamu Pecou
Fahamu Pecou, American performing artist and scholar, and Parisienne gallery Backslash are no strangers. Pecou's solo exhibition I Know Why the Caged Bird Blings presents the fifth collaboration between the artist and Backslash gallery. The idea for exhibition was greatly influenced by Maya Angelou, an American poet of Afro-American heritage highly involved in Civil Rights Movement, and her most notable poem I Know Why the Caged Bird Sings. The word play presents a shift in the minds and lives of Afro-Americans in the United States, trapped in the system of values from which is not that easy to break free.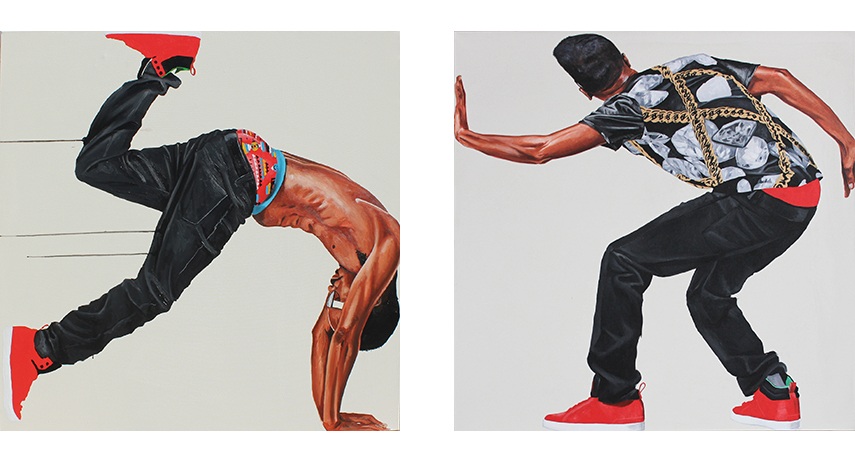 Fahamu Pecous and Bling
Bling is more than testimony of wealth and more than handy assets, it is a demonstration of economic freedom and a break from oppression and cruelty.  It presents a taken opportunity to succeed in life, creating prosperity from thin air and fearless walks in any neighborhood. Trapped in this system, one cannot live without the burden of blings that provides false security and blurry image about individual, hiding the unsteadiness behind the glow of metal ore and creating the false sense of importance of which one can never retain on his own. Fahamu Pecous is preparing his PhD on black culture in America since 2013 and its attempt with recognition, specificity and exposition.  Recently, he has turned his focus from hip-hop culture to creating images featuring the central figures of Civil Rights Movement.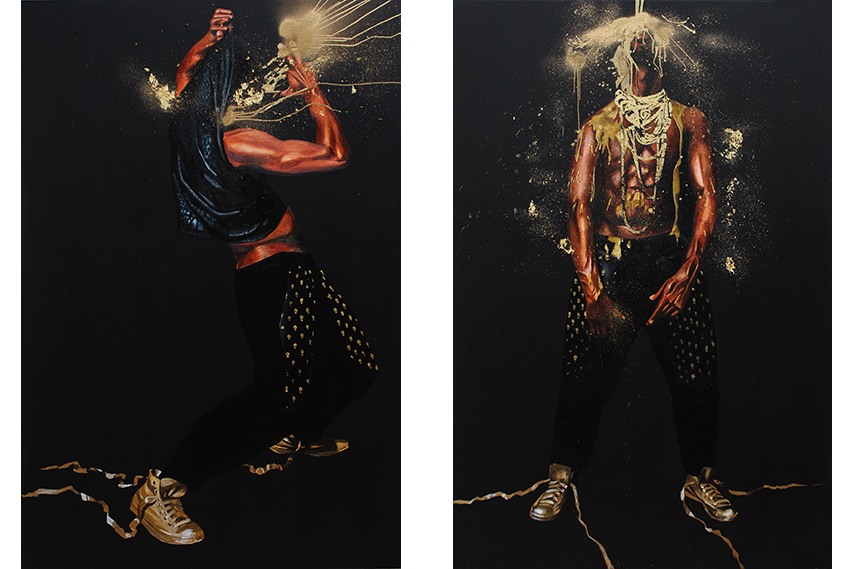 I Know Why the Caged Bird Blings at Backslash Gallery
Maya Angelou's autobiography, I Know Why the Caged Bird Sings, had a great influence on the artist, helping him to think through and have an overlook on the glut of young African American population which uses flamboyant demonstrations to affirm the appearance, trapping them in the distorted system of values, being unable to break free. Through reminding us that black is beautiful, Fahamu Pecous wants to awaken the majesty of black soul and royal heritage of African cultures. Because gold and jewelry shine only when the light is cast upon them, not from the inside. There is no need to hide behind it, freedom is not worn around neck and the stories are more unique than the light pattern traveling through diamond's surfaces.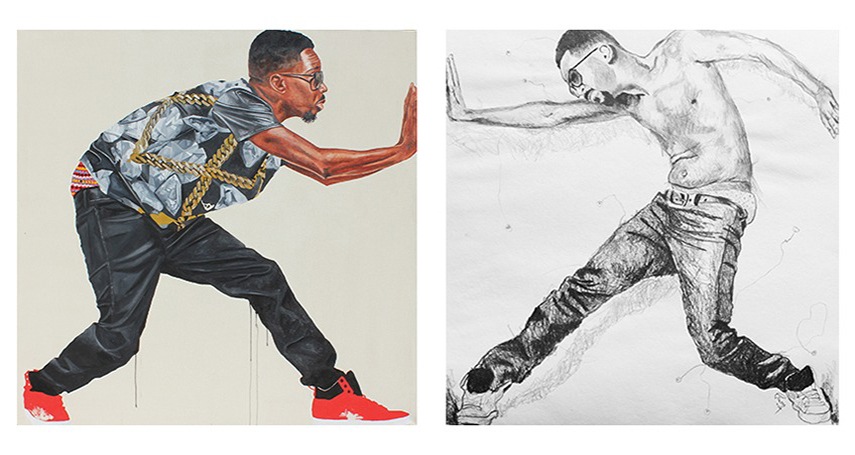 Fahamu Pecous at Backslash Gallery In Paris
Fahamu Pecous voice is heard all over the world since he has been exhibiting worldwide, achieving high activity as a conference contributor and organizer across Europe and the United States. His works are found in many public collections around the world. Backslash Gallery in Paris is proud to host this artist's exhibition for the fifth time. I Know Why the Caged Bird Blings at Backslash Gallery will be opened from June 11 until July 25, 2015.  A whole new series paying homage to Maya Angelou will have its premier on the opening event on Thursday, June 11 from 5 to 9 p.m. The drawing's price start at $2250, while paintings cost between $11250-$15750.
To truly stay informed about exhibitions all over the world, sign up for MyWidewalls now!
All images are courtesy of Backslash Gallery.