Faith Holland Introduces Speculative Fetish in New York
In our technology-driven lives, we seem to be dependent upon a lit up screen for everything we do, as if we are mentally and physically connected to it. The idea that technology acts as an extension of the human organism by replicating or amplifying bodily and mental abilities, proposed by Marshal McLuhan over 50 years ago, now seems more relevant than ever. Understanding the impact and role of technology in our lives, the artist Faith Holland focuses on intimacy, gender and sexuality as it relates to it. In her second solo exhibition at TRANSFER, she addresses the way that technology functions as a metaphor for the body, both in the language we use and the ways we behave. Titled Speculative Fetish, the show will feature two new bodies of work, Queer Connections and Fetishes.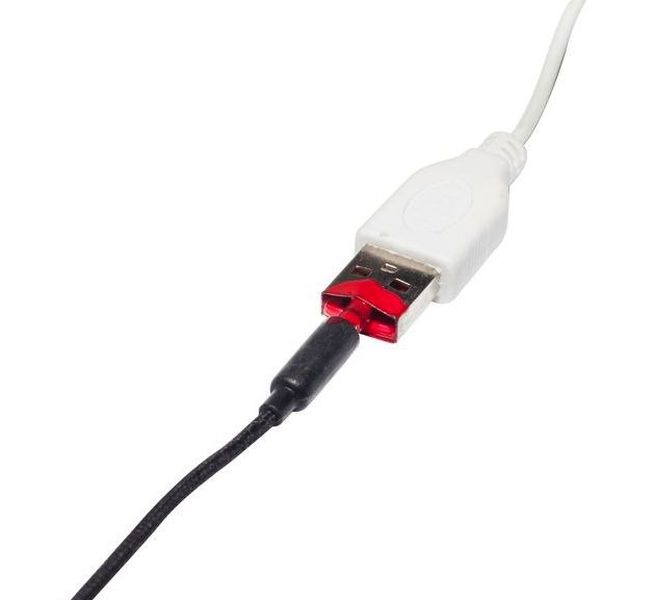 The Intimate Relationship With Technology
As we share the life with our devices, we develop a certain symbiosis with them. They provide us with pleasure, and in exchange we offer care. The use of these devices is inherently intimate as they inhabit our pockets carrying sexts, porn, and lovers' messages, directing our attention with push notifications and pings and lighting up when we touch them.
Faith Holland's body of work Queer Connections parodies the heteronormative pairing of wires, normally divided into "male" and "female" parts. Using femme nail polish, the artist "misconnects" them, forming unexpected unions. These sculptural interventions are then photographed and re-rendered as laser-cut prints. Conceived as hybrid GIF sculptures, Fetishes highlight the physical way we interact with our devices, in the form of caressing, prodding, and cradling them. These are comprised of different devices playing moving-image abstraction of flesh appropriated from pornography with screens treated with tactile substances such as pubic hair, fur, makeup, or lubricant.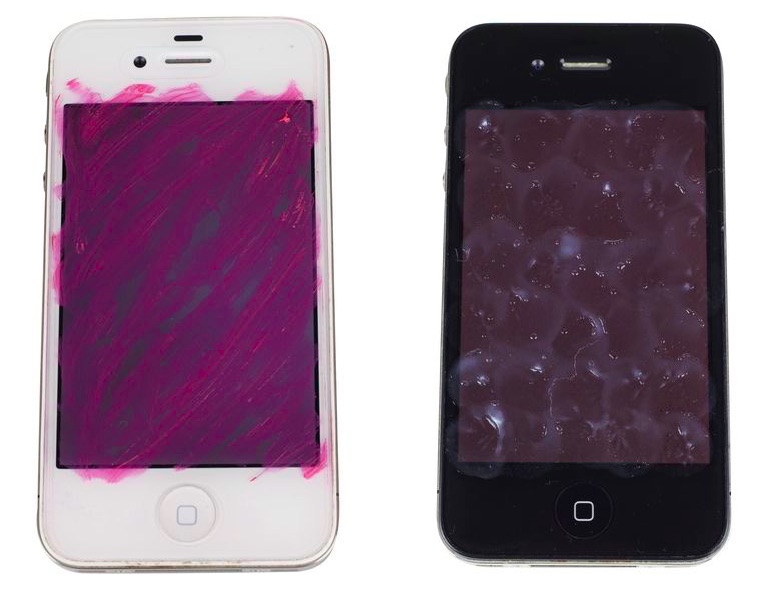 Accompanying Online Content
Other works featured in this Faith Holland exhibition include Best Viewed, a vinyl piece that directs gallery-goers to remove their underwear to best view the exhibition, and Wire Bath, a video depicting the artist bathing in a tub full of Ethernet cords. With a certain eroticism, these pieces remind us that even our most intimate moments are surrounded by technology. Accompanying the exhibition will be a website including Holland's Device Care Manual, with instructions and GIFs that depict the creation and maintenance process of Fetishes. The launch of the website will coincide with a symposium co-organized with Nora O'Murchú regarding the conditions of care in art and technology.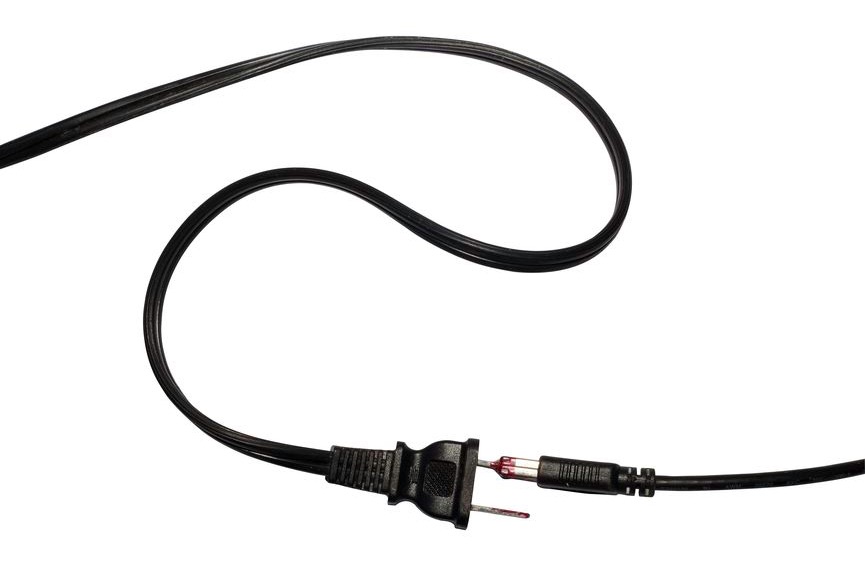 Faith Holland Art Exhibition at TRANSFER
The exhibition Speculative Fetish will be on view at TRANSFER Gallery in Brooklyn, New York from October 21st, 2017 until January 9th, 2018. The opening reception will be held on Saturday, October 21st, from 6 to 10 p.m. The artist will be present. The show will be accompanied by a catalog published by the gallery that includes an essay by writer and curator Francesca Gavin in conjunction with Speculative Fetish.
Featured image: Faith Holland – Queer Connections, Archival digital print mounted on plexiglass, Edition 2 + 1AP (wires pieces), 2017. All images courtesy of the artist and TRANSFER.