Farewell To Freedom
Shepard Fairey recently announced the release of a limited edition print entitled Farewell to Freedom in honour of being asked to be a guest on the farewell show of The Colbert Report that was aired on Comedy Central recently. Fairey had been a interviewed on The Colbert Report a couple of times before and his work has been featured and discussed in the show numerous times, being a fan of the show Shepard Fairey was flattered to be asked to do an interview on the final episode and when asked to create a graphic he decided to produce a strong over the top image of Stephen Colbert, the host of the show.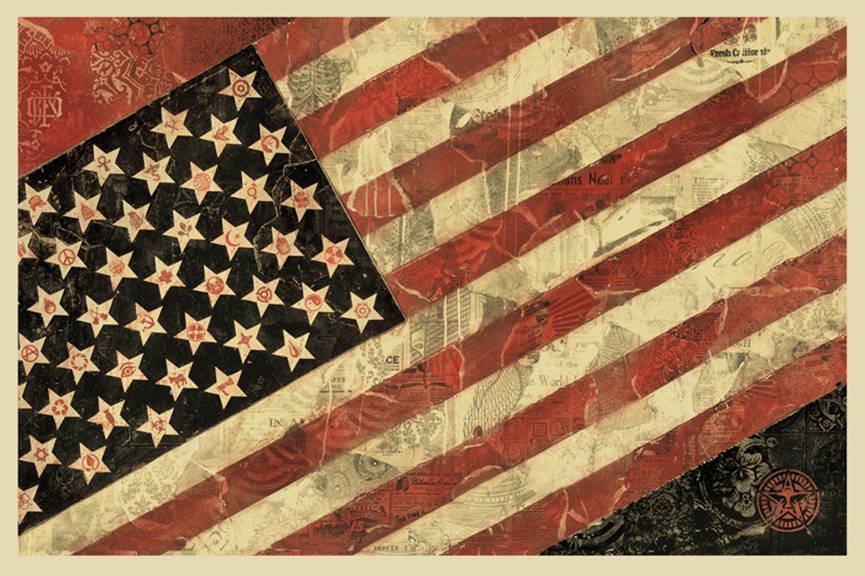 The Colbert Report
The Colbert Report is an American news satire show that appeared on Comedy Central initially in 2005 and after 1,447 episodes came to an end with a final show on 18th December 2014 with Shepard Fairey appearing as a guest and producing a graphic image entitled Farewell to Freedom as a tribute. The Colbert Report was hosted by a fictional character Stephen Colbert played by his real life namesake and was a caricature of political TV pundits and the show satirized political talk shows. Fairey states on his OBEY website that he was a long time fan of the show and admired the intelligence and wit of Stephen Colbert whom he discovered went to the same prep school called Porter-Gaud where you needed to be able to verbally destroy your enemies to survive. Fairey hated it and submerged himself in art, skateboarding and punk music, leaving the school after 9th grade while Colbert went on to flourish. The Colbert Report first invited Shepard Fairey onto the show in January 2009 and although he nearly lost his nerve beforehand, he did appear in an interview on the show wearing a t-shirt of British punk band The Clash and discussing briefly the iconic Barack Obama poster Fairey had released, with Colbert jibing him that he must be rich from the image. Among other topics they mentioned were the OBEY book that had been published along with a brief explanation of the OBEY posters now famous around the world. They also showed a previous Shepard Fairey graphic that the artist had created for The Colbert Report when they won an award for number one show in a magazine. The full 2009 interview can be viewed here.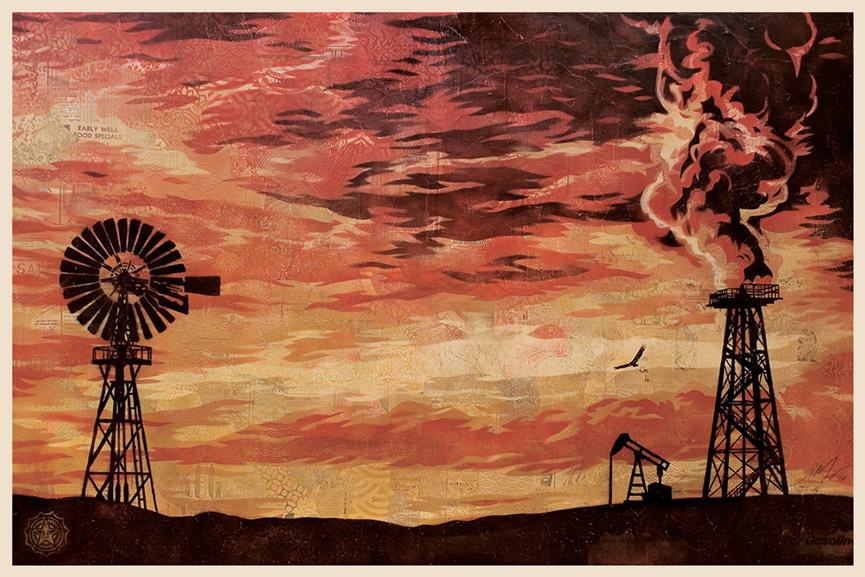 Farewell to Freedom
The image that Shepard Fairey created for the final episode of The Colbert Report is typical of the artists strong graphic style, depicting Stephen Colbert as some kind of super-hero, carrying a shield and a sword with an American flag draped from his shoulders, foot atop a globe as an Eagle flies overhead, an image suitable to the over the top character created for The Colbert Report. Farewell to Freedom was released as a 500 limited edition signed and numbered screen print on 19th December 2014. On the OBEY website, Fairey thanked Stephen ''for being a supreme leader in the war against bullshit!''
Say farewell to freedom and sign up to My Widewalls today!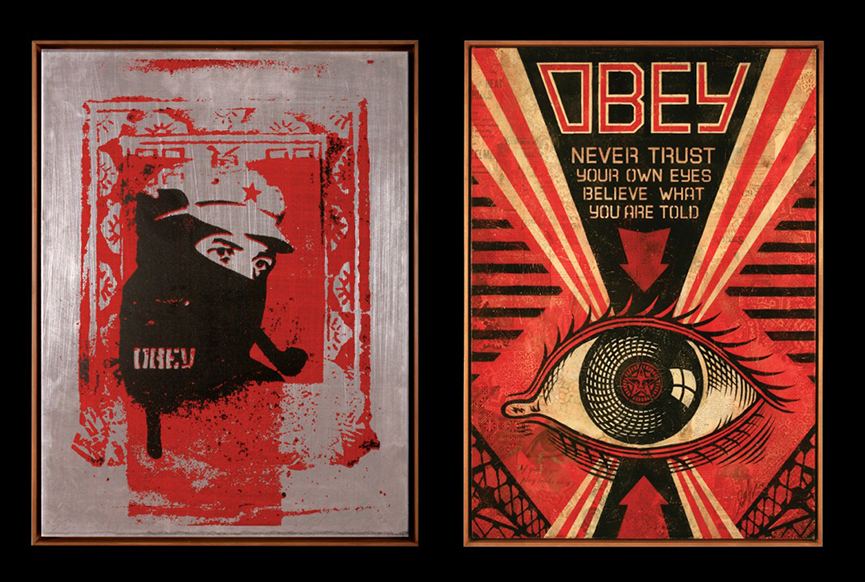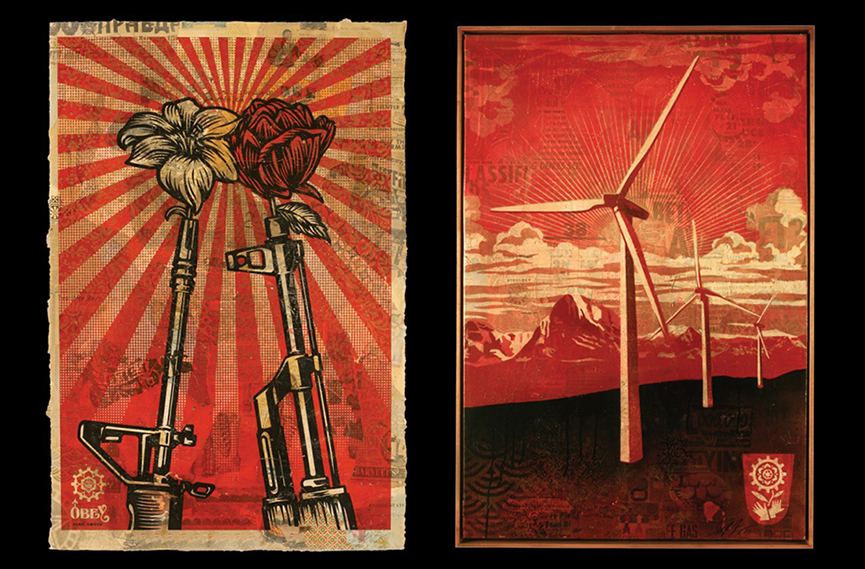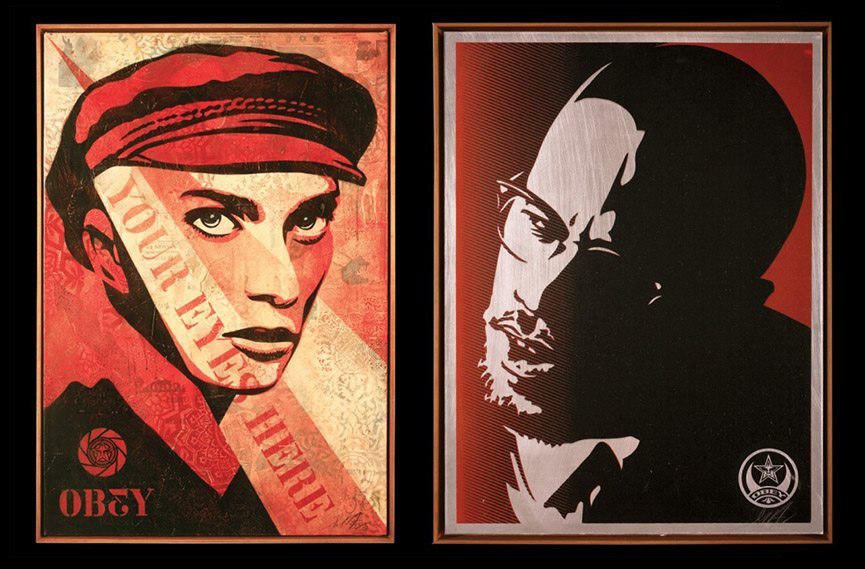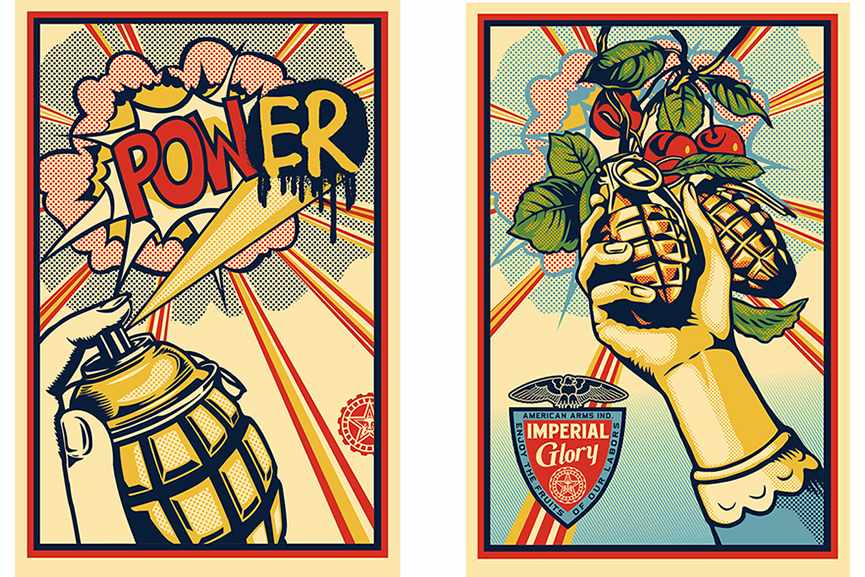 [mc4wp_form]