Emerging Artist - Where to find one and what is the road to success?
Emerging artist is sitting on a street curb with all of his tools and paint packed, ready to leave as soon as he finishes. As his lungs fill with smoke of the last cigarette he will smoke tonight, he looks at the wall he had just created and focuses on a small part of the surface that is still white. His stomach is growling, but he doesn't feel hunger. His back hurts from all the climbing and flexing during the last couple of hours. It is now a matter of minutes before sunrise: he throws down his cigarette bud, steps on it with his paint covered shoe and grabs a can of spraypaint. There is only so much time to cover the white segment and he needs to finish. He is only at the beginning of his existential path.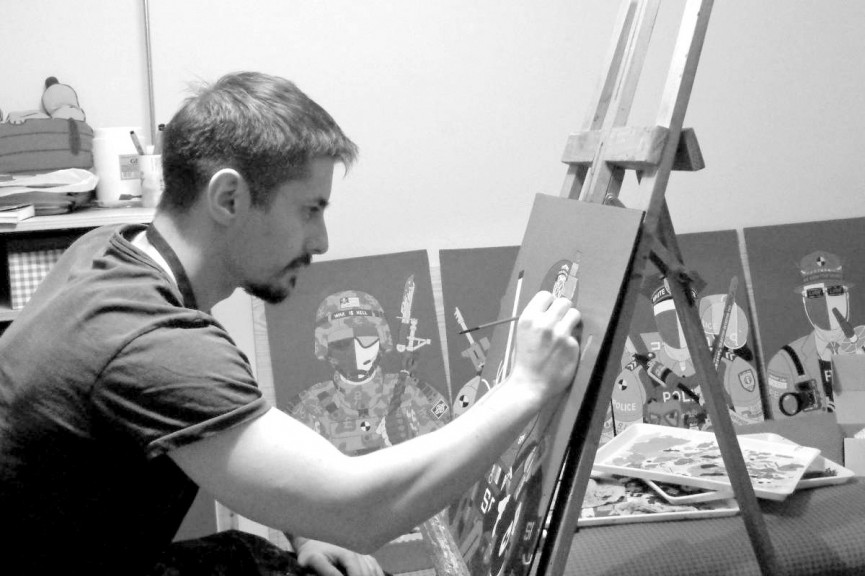 A Road to Success?
What is an emerging artist to do when facing the difficulties of the beginning of his or her career? For almost all of them, quitting is never an option. The creative process is surely a reward in itself and something that most of us will never feel and experience. However, the urge to create and the satisfaction which comes from artistic expression is, sometimes, not enough. Most of the artists get their first break from a recognition which comes from a gallery and an opportunity to exhibit their work, individually or side by side with his or her peers. On the other hand, much has changed with the proliferation of platforms for promoting and supporting art which exist in the vastness of the digital world (read more about this in our articles Digital Urban Art and Urban Art's Virtual Reality). The troubles of solitude and hurdles of working alone could be overcome within the creative process of a group of artists (more on this topic in our feature Find Your Crew!). However, that space where the first major breakthrough could happen is surely reflected in many aspects and elements of art fairs. During these events, a great number of factors which are very much needed for that first jolt for an emerging artist's career are present: collectors, curators, young galleries and those who are at the fair with one singular mission – to find the next maestro… But, how much of this can be expected and how much of it could be considered to be a matter of luck?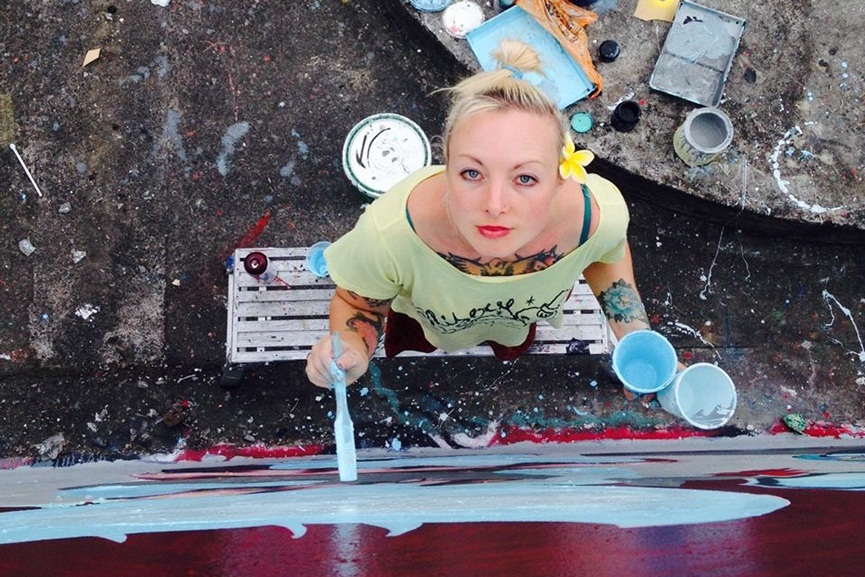 Featured image: Melbourne Street Artist (photo by Roberto Seba)
Emerging Artist? Satellite Fairs!
You could ask any experienced collector, curator or gallery owner about the nature of art fairs and probably get the same answer – art fairs are simply too chaotic and complex events within the art world. Surprises, excitements and letdowns – all of this makes a fair special and hard to decipher. Perhaps this is especially true for satellite fairs. There are so many variables to take into consideration when looking for the right emerging artist. But, what is more important in this search seems to come after the fairs themselves.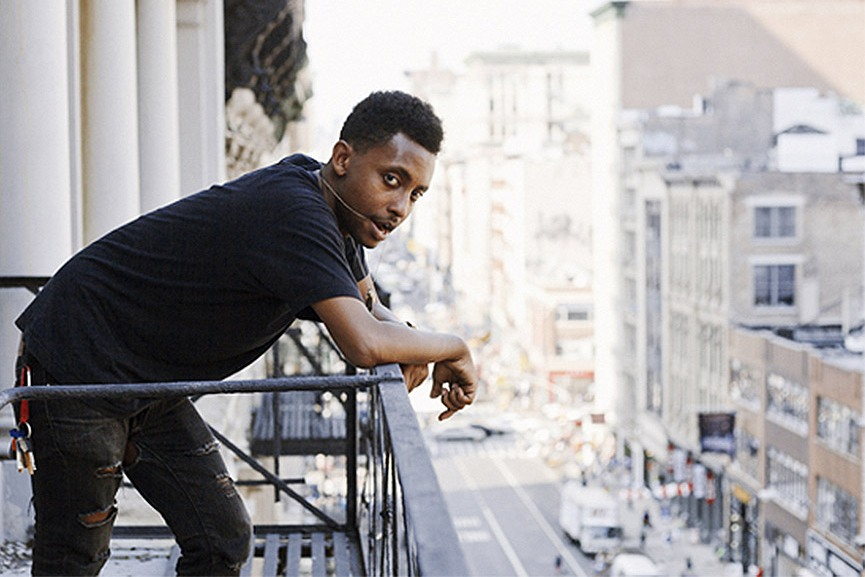 When One Person Makes A Difference
Maybe we cannot talk about it as an occurrence on a regular basis, but the right person at the right place during one of the fairs devoted to new voices of contemporary art can make all the difference. The sharp eye of a curator, combined with the knowledge which one has about the activities within the community of collectors, might just be the formula for finding the next rising star. Every respected art professional who visits an art fair devoted to emerging artists and exhibitors, such as NADA Art Fair for instance, is going to come prepared. And, if you are a collector, this is the person (or persons) you need to stick by if you want to own a piece by the next master. More importantly, during the period which comes right after the fair week of the season, prospective collectors should keep their ear to the ground and find out which exhibitors have scheduled first solo shows by young artists. Combine this info with the success of an exhibitor during the art fair gone by, you just might know where to find the world's new favorite artist…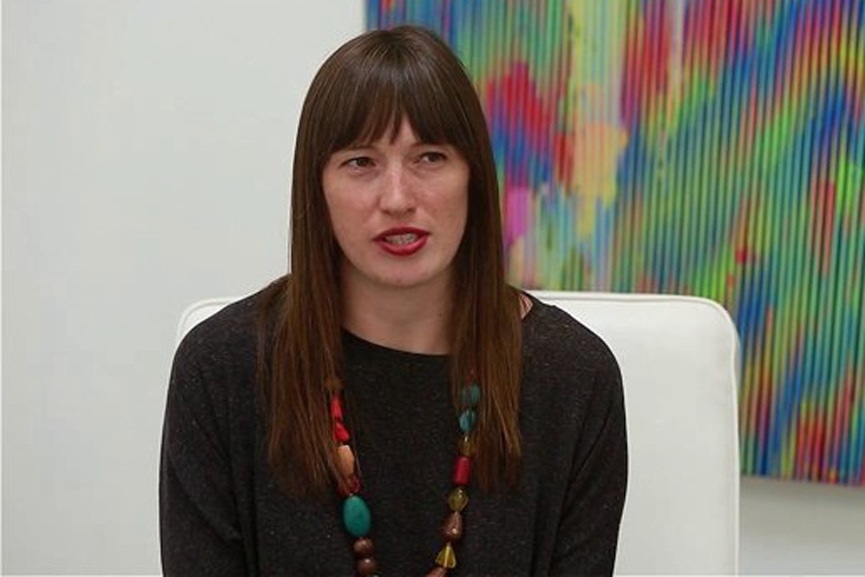 The Other Side of the Stand
Undoubtedly, role of an exhibitor's stand can prove to be a crucial one. In this regard, a quality representative of an artist does more than half of the work. The concept of a gallery stand at a satellite fair is something that must be taken into consideration. If the case of one person finding the next best thing can be considered as an exception, then we can say with certainty that the activity of a gallery space has to be the rule. Let us consider a case when an entire stand is devoted to the artistic practice of a single artist. This is something that a collector must acknowledge on the first glance. We have a gallery that has decided to present itself with a calculated risk, and that's saying a lot. In this regard, special programs and sectors of satellite fairs can be the perfect place to start (be sure to check out How To Tackle Art Basel Miami Beach). Now that the dust from art fair week is settling, it is prudent to research (one more time) all those activities which were part of special programs of the art fairs devoted to emerging voices (be sure to check out our selection of exhibitors and artwork at Context Art Fair).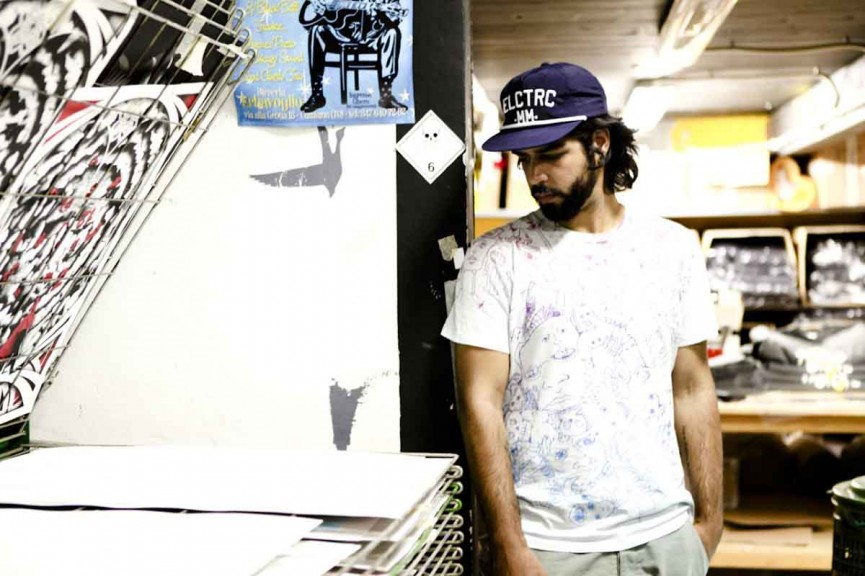 So, Is It Possible?
In the end, all of this might sound just too perfect, right? It is, of course, a matter of right information, just the right timing and, surely, the instance of being the first one to realize what the sum of all the factors could mean. More experienced collectors would probably say that fairs are about exposure and that gallery shows are the events where discoveries are taking place. However, it is something to think about – with a meticulous analysis of relevant factors (some of which we have considered in this article), combined with the intuitive approach to the aesthetics of an artist – you just might be someone who can not only find, but be the one to help build an emerging creative individual.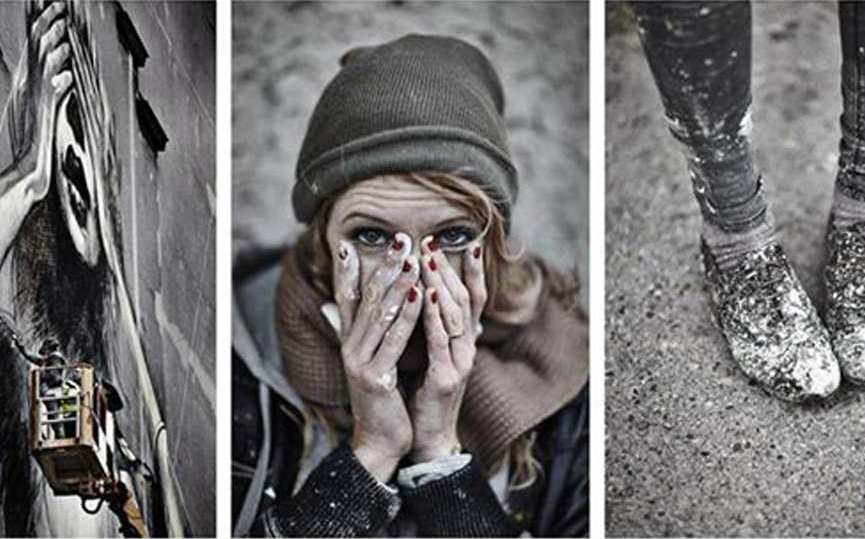 Featured image: Kid Zoom
Stay up to date with all things related to new talents and emerging artists with a free sign up for My Widewalls!