Felipe Pantone Introduces Planar Directions at Station 16
Bold graphic design, geometric shapes, vivid colors and nostalgia for that old television signal we no longer see, all fused with an ultra-modern aesthetic – these are the characteristics in which Felipe Pantone's artworks ooze. On the occasion of the 2017 Montreal MURAL Festival, the Argentinian-Spanish artist is having a solo exhibition at the local Station 16 Gallery, revealing a superb technique of spray painting rooting in graffiti that he's been painting since the age of twelve. His unique work is at the forefront of street art and ranges from graffiti to kinetic art.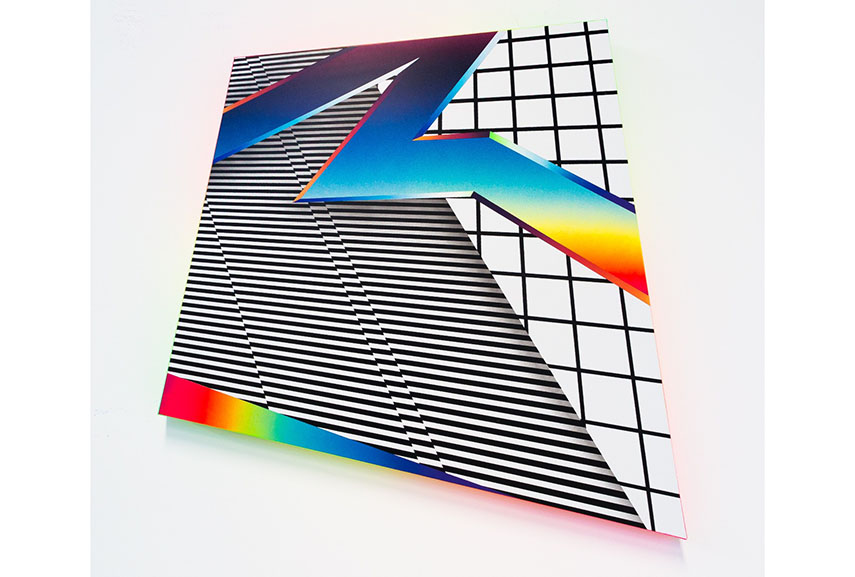 PLANAR DIRECTION
At a time when urban art is on the rise on the international contemporary art scene, Felipe Pantone managed to create a recognizable visual language that distinguishes him from the rest. His combination of striking blacks and whites, mixed with fluorescent colors has been successful in making his pieces remain visible over time. The artworks on view here reflect on the hyper-technological world we live in and the vast amount of information we keep on receiving on a daily basis, grounded in the digital age. On a personal note, Felipe Pantone also depicts his own travels and experiences of the changing landscape of the world, posing an optimistic view about it on canvases and walls around the planet.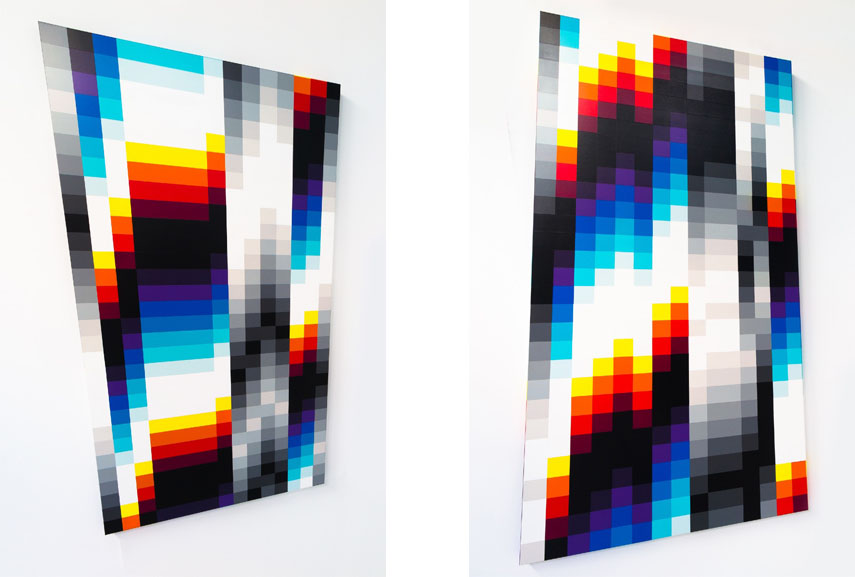 The Montreal MURAL Festival
Now in its fifth year, the Montreal MURAL Festival has had a mission to democratize urban art the best way possible – by sharing it with its own community. What began as a love letter from Montreal to the world has now grown into a unique international celebration of the arts. MURAL's abundant and ever-expanding portfolio of over 80 murals and installations bring change and wonder to the communities they inhabit. Each new edition of the festival brings together street artists, muralists, musicians, creators, art enthusiasts and the curious to assemble for what's new and relevant in urban culture.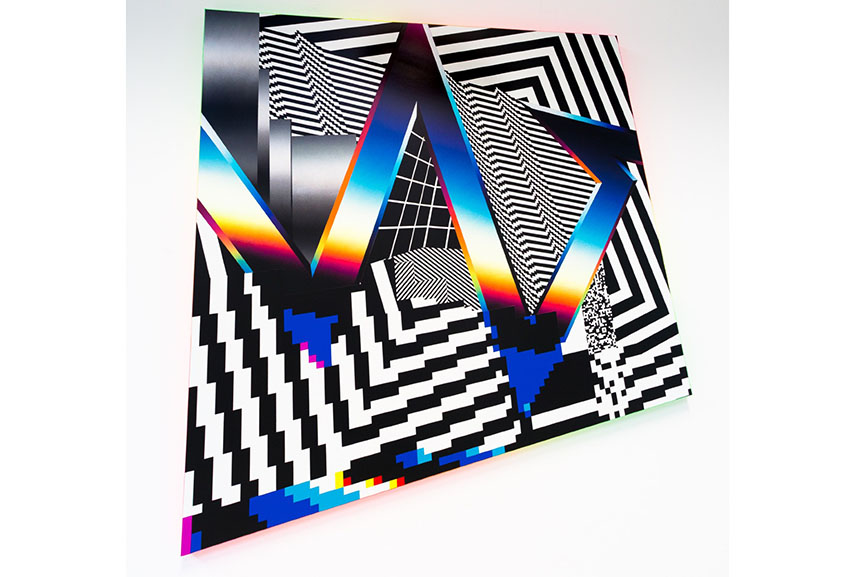 Felipe Pantone at Station 16 Gallery
Felipe Pantone's hypnotizing art can be found on "traditional" street art surfaces like building facades and canvas, but also on some less conventional objects such as motorcycles, cars, trucks. Distorting and intriguing, the artworks always seem to be sending some kind of an encrypted message, which the viewers are free to interpret as they seem fit. PLANAR DIRECTION, an exhibition of works by Felipe Pantone, is on view at Station 16 Gallery in Montreal, Canada, through June 24th, 2017.
All images courtesy Station 16.
Follow These Galleries
Montreal, Canada

San Francisco, United States