Pantone at Delimbo Gallery
Delimbo Gallery in Sevilla, Spain is proud to present the exhibition Opticromias by Felipe Pantone that is about to take place. Felipe Pantone is Argentinian artist(s) whose body of work spans from street art to the kinetic art. His work is characterized by the use of vivid and strong colors but also with dealing with the most current issues of humanity. Opticromias in Delimbo Gallery is probably Pantone's most ambitious project so far. He prepared works in wide range of techniques that offer singual vision of the world today.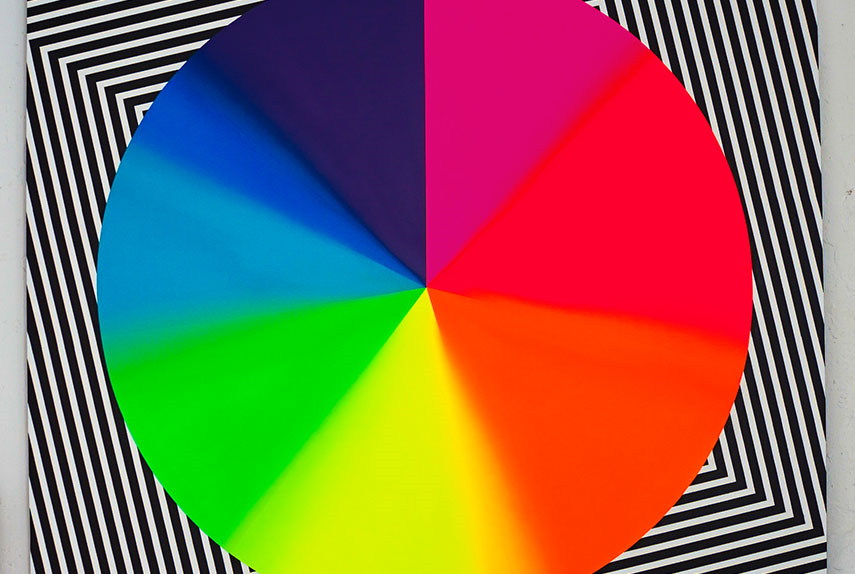 Felipe Pantone's Beginings
Felipe Pantone was born in Buenos Aires and currently lives and works in Valencia in Spain. He first discovered his interest in painting at the age of twelve and has been doing art ever since. Pantone's earliest contact with graffiti happened in a small town in the Southeast of Spain. Later on when he settled in Valencia he was one of the founders of the infamous D.O.C.S. team known for their experiments with alphabet. Felipe Pantone simultaneously continued developing his own bold avant-garde graffiti style that eventually helped him to become a member of the legendary European crew Ultra Boyz. Felipe Pantone's works are now emerging in cities all over the world spreading his remarkable style that keeps morphing due to various influences but preserving their initial quality standards.
Graffiti and the Geometric
The works of Felipe Pantone preserve their freshness and captivating allure in all forms and techniques that he uses. The combination of powerful contrasts and vigorous colors provokes strong reactions with the viewers. Felipe Pantone seems at ease as he plays with conventional graffiti, typography and abstraction. Pantone boldly morphs components of graphic design with geometric shapes therefore creating a very contemporary aesthetic that easily finds its place in the modern cities. However, what is really gripping is not solely his powerful aesthetic nor is the awe one might feel standing before one of Pantone's walls. No, it is rather the process that led him to discover such expression. In order to create meaningful art, every artist should have good understanding of the time he or she lives in. Judging by Felipe Pantone's art he has a pretty solid idea and feel of the fleeting character of time that is getting increasingly burdened with the numerous images. The natural reaction artist might have is the desire to stand out now more than ever.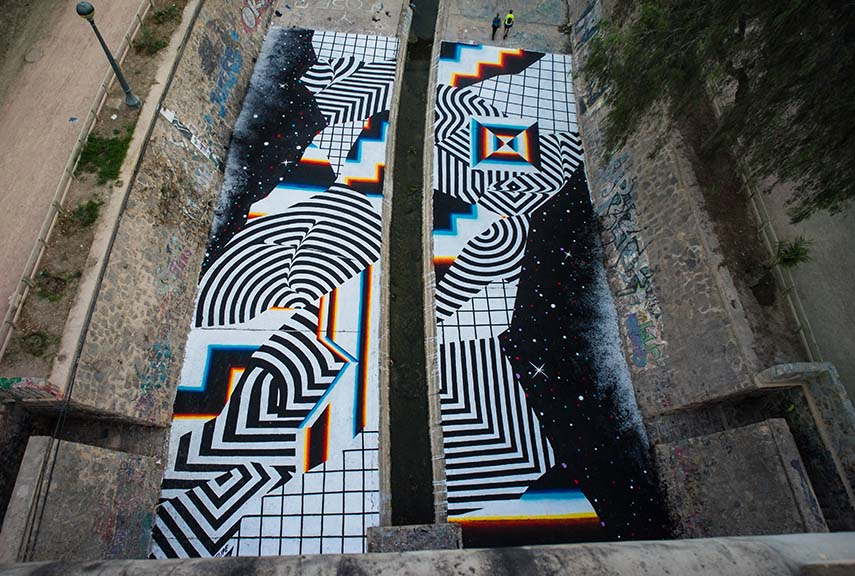 Pantone at Delimbo Gallery
The incredible, ever-growing flow of information presents itself as a reappearing motif in Felipe Pantone's works that provokes his hyperactivity and his constant travelling and evolving techniques. Opticromias is one of his most demanding shows to the present day as it includes installations and paintings that possess power of transformation with shocking viewing experience that deals with the digital age we live in but also gives a glimpse into the far future that it brings. Felipe Pantone certainly makes a compelling case to lure us into visiting his exhibition Opticromias that will open on May 14th. Opticromias will be on display until August 30th in the Delimbo Gallery in Sevilla.
Sign up for My Widewalls to keep track of the most current events in urban art.
Featured Images are Courtesy of the Delimbo Gallery.
Follow These Galleries
San Francisco, United States