Festival of the Mind
Recently, we have been talking about the educational potential of street art. The activities of street artist which are in relation to workshops and youth education are numerous and inspiring. However, in the sense of articulating contemporary street art with the world of academia, it should be argued that street art could be something more than an object of investigation for, say, Cultural Studies. It seems it can be a rather resourceful tool. This is something that was shown during the Festival of the Mind, by Dr Katie Edwards and Kid Acne…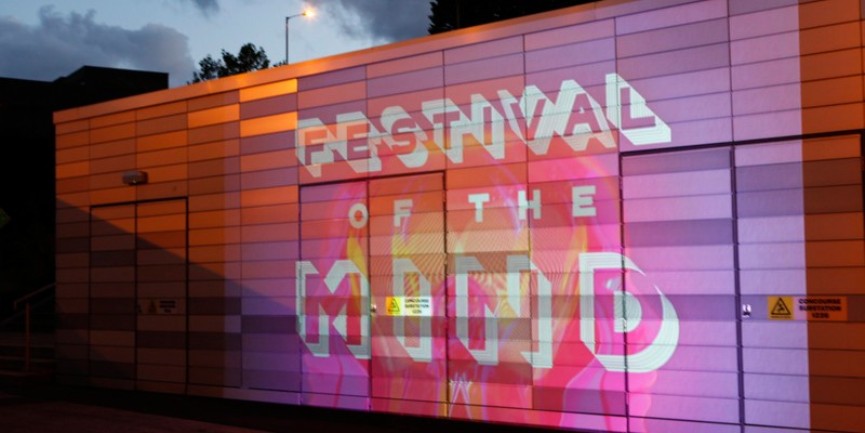 What is Festival of the Mind?
A collaboration between the University and the city of Sheffield enables artists, academics and the public to experience the cultural space of the city, share ideas and learn from each other. This event, which lasts this year from September 18th to September 28th, is called Festival of the Mind. It is a crossroads for academics and professionals from cultural, creative and digital industries. The first edition of the festival was held in 2012 and it was visited and enjoyed by 18 000 visitors. Festival of the Mind brings an amalgam of performances, exhibitions, lectures, films, debates and demonstrations… The programme is an inspiring combination of various fields of thinking and it features cultural events across the city center. This years edition featured an interesting articulation of street art and academia…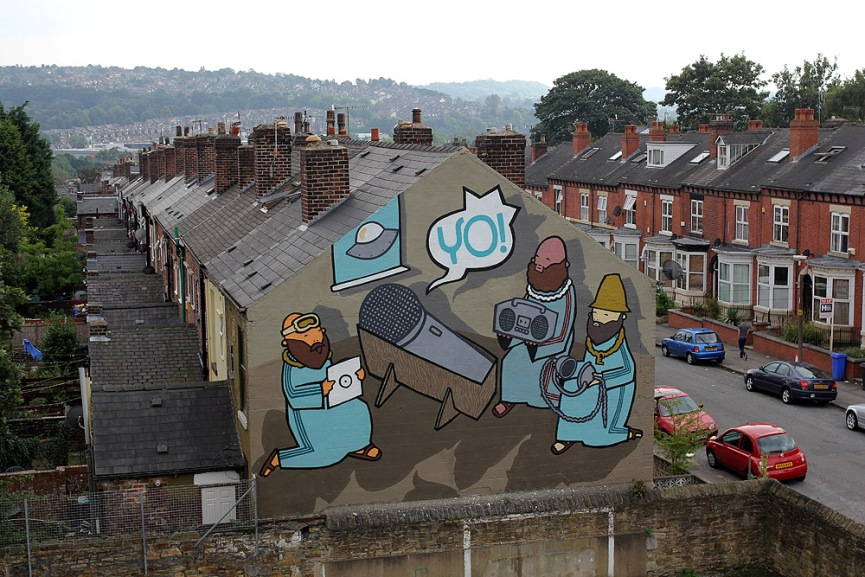 Dr Katie Edwards x Kid Acne
Katie Edwards, a graduate of Biblical Studies, specializes in impact, function and influence of the Bible in contemporary culture. Edwards is interested in the fields of Cultural Studies, Gender Studies, Race and Ethnicity. Her doctoral work is focused on the perception of Eve in post-feminist popular culture. Currently, she is working on the constructions of masculinity, male sexualities and ethnicity in contemporary popular cultural representations of Jesus/Christ. This research particularly references the male-targeted sports advertising and hip-hop music. So, during this Festival of the Mind, The Word Made Fresh talk by Dr Katie Edwards was followed by a creation of a mural by Kid Acne. It seems to be a perfect mix, since Kid Acne is not only an artist and illustrator, but some who is devoted to the hip-hop culture. Commissioned by Festival of the Mind, Kid Acne created a mural called The Birth of Hip-Hop, making Sheffield a place with a beautiful urban intervention. Widewalls brings you the photos of the mural, courtesy of Kid Acne. Enjoy!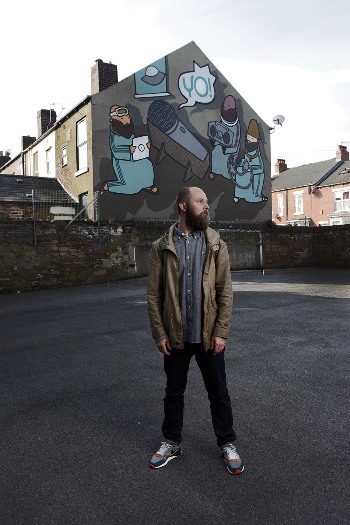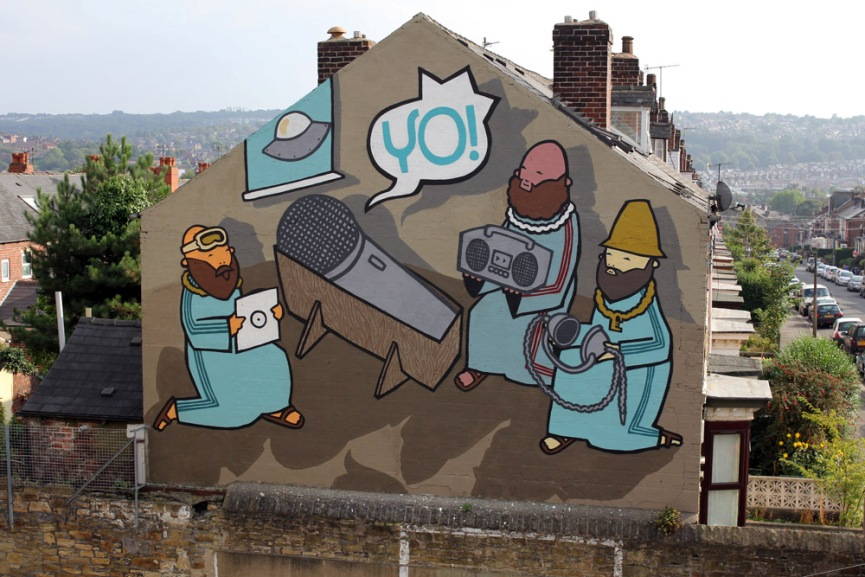 [mc4wp_form]