Paris Becomes the World Capital of Modern and Contemporary Art for FIAC 2019
For several days each year, Paris, France becomes the world capital of contemporary art with FIAC, the International Contemporary Art Fair. Among the oldest art fairs out there, FIAC presents the finest examples of artistic creation since the turn of the twentieth century, ranging from painting, sculpture, photography, installations, videos and performances to digital arts.
This October, the fair returns to Grand Palais for a yet another strong edition. FIAC 2019 will welcome 199 galleries in its General Sector as well as 10 galleries in the Lafayette Sector, dedicated to promoting emerging artists and galleries. Following its return in 2017, modern and contemporary design also confirms its presence at the fair. Additionally, FIAC will present a range of special projects, a freely accessible program of performances, conferences and film screenings, and public programmes Hors les Murs which are meant to broaden the range and scope of the venues made available to galleries and artists, thus making the intimate experience of creating access to the widest possible audience.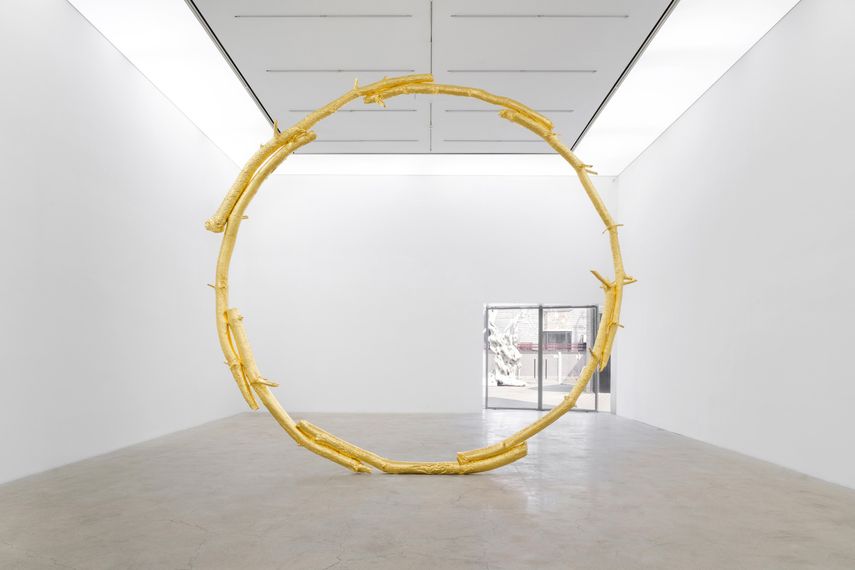 FIAC 2019 Exhibitors
FIAC 2019 will bring together 199 galleries from 29 countries in their General Sector, including 2 countries represented at FIAC for the very first time, Ivory Coast and Iran, and 3 countries who are returning to FIAC in 2019, Iceland, Poland and the Czech Republic.
The exhibitor list includes a contingent of French galleries, including major figures in the field of modern art, such as Galerie 1900-2000, Applicat-Prazan, Le Minotaure, and Galerie Zlotowski; and in contemporary art, such as Air de Paris, Art : Concept, Chantal Crousel and Perrotin; together with galleries renowned for their role as discovers and tastemakers, such as Allen, Balice Hertling, Gaudel de Stampa or Marcelle Alix, among others. Confirming its central position on the European scene, the FIAC presents leading galleries on the continent such as Buchholz, Hauser & Wirth, Simon Lee, Lisson, Mai 36 Galerie, Victoria Miro, and White Cube, among others. The strength of FIAC is also reflected in the significant percentage of North American galleries present, including Blum & Poe, Paula Cooper, Gagosian, Gladstone, Anton Kern, Metro Pictures, Pace and David Zwirner. The fair's durable connection with Asia is confirmed with the presence of 7 Asian galleries, including Tomio Koyama, Hyundai, Kukje and Vitamin Creative Space, as well as with South Africa with 6 galleries such as Nara Roesler and Bergamin & Gomide. There are also major figures and emerging talents of the international scene emerging from the Middle East and the African continent, such as Green Art Gallery, Dvir, Dastan Gallery, Selma Feriani and Amoako Boafo.
There will be a significant selection of solo shows, including those dedicated to works by Kiki Smith at Pace, Tim Eitel at Jousse Enterprise and Eva Rothschild at 303 Gallery, as well as two-artist dialogues, including ones between Ophélie Asch and Jean Dubuffet at Hopkins, Ulrike Müller and Florian Pumhösl at Meyer Kainer and Tom Burr and Ull Hohn at Neu.
The Lafayette Sector, created in 2009 in order to encourage young galleries in their chosen path and to facilitate their presence at FIAC, will list 10 participants from Austria, Spain, United States, France, Poland, United Kingdom and Switzerland – Gianni Manhattan from Vienna, Mariane Ibrahim from Chicago, Jenny's from Los Angeles, PM8 from Vigo, Dawid Radziszewski from Warsaw, Soft Opening from London, Weiss Falk from Basel, Arcadia Missa from London, LOMEX from New York and Édouard Montassut from Paris.
Also, there will be 5 modern and contemporary design galleries – Jousse entreprise, Galerie kreo, LAFFANOUR – Galerie Downtown, Eric Philippe, and Galerie Patrick Seguin, and 6 editors – Galerie 8+4, Éditions Dilecta, GDM, Florence Loewy, mfc-michèle didier and TCHIKEBE.
The Exhibitor List
Modern and Contemporary Art Galleries
Galerie 1900-2000, Paris 
303 Gallery, New York 
80M2 Livia Benavides, Lima 
Air de Paris, Paris 
Allen, Paris 
Andréhn-Schiptjenko, Stockholm, Paris 
apalazzo, Brescia* 
Applicat-Prazan, Paris 
Art : Concept, Paris 
Alfonso Artiaco, Napoli 
Balice Hertling, Paris 
Baronian Xippas, Brussels* 
BERG Contemporary, Reykjavik* 
Bergamin & Gomide, São Paulo 
Blum & Poe, Los Angeles, New York, Tokyo 
The Box, Los Angeles* 
The Breeder, Athens 
Ben Brown Fine Arts, London, Hong Kong 
Gavin Brown's enterprise, New York, Roma 
Buchholz, Cologne, Berlin, New York 
Campoli Presti, Paris, London* 
Canada, New York 
Capitain Petzel, Berlin 
Cardi, Milano, London 
Ceysson & Bénétière, Paris, Luxembourg, Saint-Étienne, New York 
C L E A R I N G, New York, Brussels 
Sadie Coles HQ, London 
Contemporary Fine Arts, Berlin* 
Continua, San Gimignano, Boissy-le-Châtel, Beijing, Habana 
Paula Cooper, New York 
Raffaella Cortese, Milano 
Chantal Crousel, Paris 
Dastan Gallery, Tehran* 
Ellen de Bruijne Projects, Amsterdam 
Massimo De Carlo, Milano, London, Hong Kong 
Delmes & Zander, Cologne 
dépendance, Brussels 
DOCUMENT, Chicago 
Dvir, Tel Aviv, Brussels 
frank elbaz, Paris, Dallas 
espaivisor, Valencia 
Cécile Fakhoury, Abidjan, Dakar, Paris* 
Imane Farès, Paris 
Selma Feriani, Tunis, London 
Konrad Fischer, Düsseldorf, Berlin 
Freedman Fitzpatrick, Los Angeles, Paris 
Gaga, México D.F., Los Angeles 
Gagosian, Paris, New York, Beverly Hills, London, Hong Kong 
Christophe Gaillard, Paris 
Gaudel de Stampa, Paris 
gb agency, Paris 
Gerhardsen Gerner, Oslo, Berlin 
Ghebaly Gallery, Los Angeles 
Gladstone Gallery, New York, Brussels 
Gmurzynska, Zürich, St. Moritz 
Laurent Godin, Paris 
Marian Goodman, Paris, New York, London 
Bärbel Grässlin, Frankfurt 
Green Art Gallery, Dubai 
Karsten Greve, Paris, Cologne, St. Moritz 
half gallery, New York 
Hauser & Wirth, London, Somerset, New York, Los Angeles, Hong Kong, Zürich 
Max Hetzler, Berlin, Paris, London 
High Art, Paris 
Hopkins, Paris* 
Xavier Hufkens, Brussels 
hunt kastner, Prague* 
Hyundai, Seoul 
In Situ - Fabienne Leclerc, Paris 
Catherine Issert, Saint-Paul 
rodolphe janssen, Brussels 
JTT, New York* 
Annely Juda Fine Art, London 
Jan Kaps, Cologne 
Karma, New York 
Karma International, Zürich, Los Angeles 
kaufmann repetto, Milano, New York 
Kerlin, Dublin 
Anton Kern, New York 
Peter Kilchmann, Zürich 
König Galerie, Berlin, London 
David Kordansky Gallery, Los Angeles 
Tomio Koyama, Tokyo* 
Krinzinger, Vienna 
Kukje, Seoul 
Labor, México D.F. 
LambdaLambdaLambda, Prishtina 
Laveronica, Modica* 
Le Minotaure, Paris 
Simon Lee, London, Hong Kong, New York 
Lelong & Co., Paris, New York 
Lévy Gorvy, London, New York, Zürich, Hong Kong* 
Lisson, London, New York, Shanghai* 
Loevenbruck, Paris 
Lyles & King, New York* 
Kate MacGarry, London* 
Magazzino, Roma 
Magician Space, Beijing 
Magnin-A, Paris* 
Mai 36 Galerie, Zürich 
Marcelle Alix, Paris 
Martos Gallery, New York 
Mazzoleni, Torino, London 
Fergus McCaffrey, New York, Tokyo 
Meessen De Clercq, Brussels 
Mendes Wood DM, São Paulo, Brussels, New York 
kamel mennour, Paris, London 
Metro Pictures, New York 
Meyer Kainer, Vienna* 
Francesca Minini, Milano 
Massimo Minini, Brescia 
Victoria Miro, London, Venezia 
Mitchell-Innes & Nash, New York 
mor charpentier, Paris 
Nächst St. Stephan Rosemarie Schwarzwälder, Vienna 
Nagel Draxler, Berlin, Cologne 
Nahmad Contemporary, New York 
Neu, Berlin 
Neue Alte Brücke, Frankfurt 
neugerriemschneider, Berlin 
NoguerasBlanchard, Barcelona, Madrid 
Nathalie Obadia, Paris, Brussels 
Guillermo de Osma, Madrid 
Overduin & Co., Los Angeles 
P420, Bologna 
Pace, New York, London, Beijing, Hong Kong, Palo Alto, Seoul, Genève 
Galerie Papillon, Paris* 
Parra & Romero, Madrid, Ibiza 
Peres Projects, Berlin 
Perrotin, Paris, Hong Kong, New York, Seoul, Tokyo, Shanghai 
Francesca Pia, Zürich 
PKM Gallery, Seoul 
Plan B, Cluj, Berlin 
Eva Presenhuber, Zürich, New York 
ProjecteSD, Barcelona 
Almine Rech, Paris, Brussels, London, New York, Shanghai 
Regen Projects, Los Angeles 
Michel Rein, Paris, Brussels 
Nara Roesler, São Paulo, Rio de Janeiro, New York* 
Thaddaeus Ropac, Paris, Salzburg, London 
Salon 94, New York 
SCAI THE BATHHOUSE, Tokyo 
Esther Schipper, Berlin 
Semiose, Paris 
Natalie Seroussi, Paris 
Jessica Silverman, San Francisco 
Skarstedt, New York, London 
Pietro Sparta, Chagny 
Sprovieri, London* 
Sprüth Magers, Berlin, London, Los Angeles 
Stigter Van Doesburg, Amsterdam 
Jacky Strenz, Frankfurt* 
Simone Subal, New York* 
Joseph Tang, Paris* 
Templon, Paris, Brussels 
Tornabuoni Art, Firenze, Milano, Paris, London 
Tucci Russo, Torino 
Ubu Gallery, New York 
Valentin, Paris 
Georges-Philippe & Nathalie Vallois, Paris 
Tim Van Laere, Antwerp 
Van de Weghe, New York 
Vedovi, Brussels 
Venus Over Manhattan, New York, Los Angeles 
Vistamare/Vistamarestudio, Pescara, Milano 
Vitamin Creative Space, Guangzhou, Beijing 
VNH, Paris* 
Waddington Custot, London 
Barbara Weiss, Berlin* 
Michael Werner, New York, London 
White Cube, London, Hong Kong 
Barbara Wien, Berlin* 
Jocelyn Wolff, Paris 
Thomas Zander, Cologne 
ZERO..., Milano 
Galerie Zlotowski, Paris 
Martin van Zomeren, Amsterdam 
David Zwirner, New York, London, Hong Kong 
Lafayette Sector
Arcadia Missa, London 
Gianni Manhattan, Vienna* 
Mariane Ibrahim, Chicago* 
Jenny's, Los Angeles* 
LOMEX, New York 
Édouard Montassut, Paris 
PM8, Vigo* 
Dawid Radziszewski, Warsaw* 
Soft Opening, London* 
Weiss Falk, Basel* 
Design
Jousse entreprise, Paris 
Galerie kreo, Paris, London 
LAFFANOUR - Galerie Downtown, Paris 
Eric Philippe, Paris 
Galerie Patrick Seguin, Paris, London 
Edition
Éditions Dilecta, Paris 
GDM, Paris 
mfc-michèle didier, Paris 
TCHIKEBE, Marseille 
Other Exhibitors
Collection Lambert, Avignon 
Fonds Municipal d'Art Contemporain, Paris 
Lulu, México D.F. 
WE DO NOT WORK ALONE, Paris* 
FIAC Hors les Murs
An exhibition of outdoor artworks presenting sculptures and installations to the widest possible audience in emblematic public spaces throughout the city, FIAC Hors les Murs provides a unique opportunity for artists to enter into a dialogue with Parisian heritage sites while encouraging broader knowledge on sight cultural mediation.
FIAC Hors les Murs is housed in prestigious Parisian venues including the Jardin des Tuileries, featuring around 20 artworks by artists such as Mark di Suvero, Alex Katz and Ida Ekblad; the Place de la Concorde, presenting exceptional architectural installations by artists such as Carlos Cruz-Diez and Odile Decq, Jean Prouvé and Patrick Seguin; the musée national Eugène Delacroix, featuring works by Glenn Brown in collaboration with Max Hetzler; and the Place Vendôme, where FIAC in collaboration with Victoria Miro gave carte blanche to Yayoi Kusama to present a project for this prestigious square.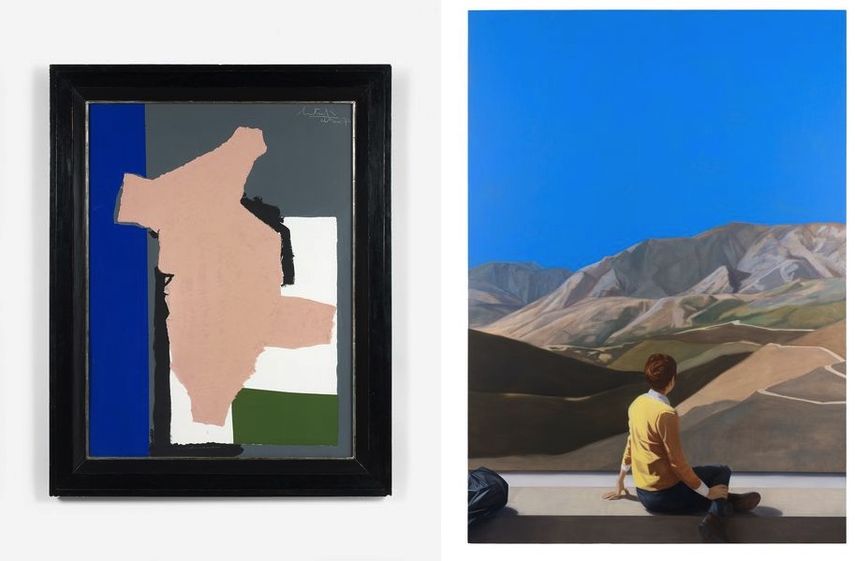 FIAC Programmes
There will be a series of special projects and programmes which would accompany the fair.
The performance festival Parades for FIAC, dedicated to performative practices and dialogue between disciplines in contemporary art, returns for its fourth edition. Taking place in various emblematic institutions of the capital including the musée du Louvre, the Palais de la découverte, the Petit Palais, the musée de l'Orangerie, the Centre Pompidou and the musée d'Orsay, it will present a program that lies at the crossroads of music, contemporary dance, performance, theatre, and poetry, offering a broad range of artistic experimentation in the form of live actions. Among participating artists are Fanny Adler & Vincent Madame, Marwa Arsanios, Oliver Beer, François Chaignaud & Cécilia Bengolea and Ali Cherri.
A three-day conference program, Conversation Room is an exchange platform between artists, writers, scientists and thinkers from different horizons. Taking place in a dedicated space on the first floor to the right of the grand Escalier d'honneur, it will host a cycle of nine conferences dealing with current themes pertaining to ecology and the environment, the protection of oceans, the migration issue, the role of young artists in the construction of a cooperative European community, or more general questions regarding contemporary creation and the art market.
FIAC and the Fondation d'entreprise Ricard present the tenth edition of the Cinéphémère, a short artist's film program streamed during FIAC week, from Wednesday 16th to Sunday 20th of October. Taking place in a nomad 14-seat movie theatre entirely equipped for this purpose, on Avenue Winston Churchill, the program will present some thirty artists' films, selected by the curator Thomas Boutoux, tracing a history of contemporary artists' awareness of environmental problems, the evolution of climate conditions, and the transformation and profound alteration of ecosystems.
This year, for the 10th consecutive edition, FIAC stages the Gallery Night, an annual rendez-vous allowing some one hundred participants to welcome the public for an evening visit to their galleries during FIAC. This night in the capitals will offer the visitors openings, encounters with artists, book signings, along with art and design exhibitions.
The Location of FIAC 2019 – Grand Palais Paris
Practical Information
FIAC 2019 will take place at Grand Palais in Paris from October 17th until October 20th, 2019.
Among FIAC partners are Galleries Layafette Group, Mirabaud, Balmain Paris, Clifford Chance, Château La Coste, Fondation d'entreprise Ricard, etc.
The doors of FIAC will be open to the public from 2 until 8 p.m. on Thursday, from 12 to 8 p.m. on Friday and from 12 to 7 p.m. on Saturday and Sunday. The price of the full-fare ticket will be 38 € (≈$42), while the reduced fare will be 25 € ($27).
For more exhibitor and visitor information and agenda, visit the official website of the fair.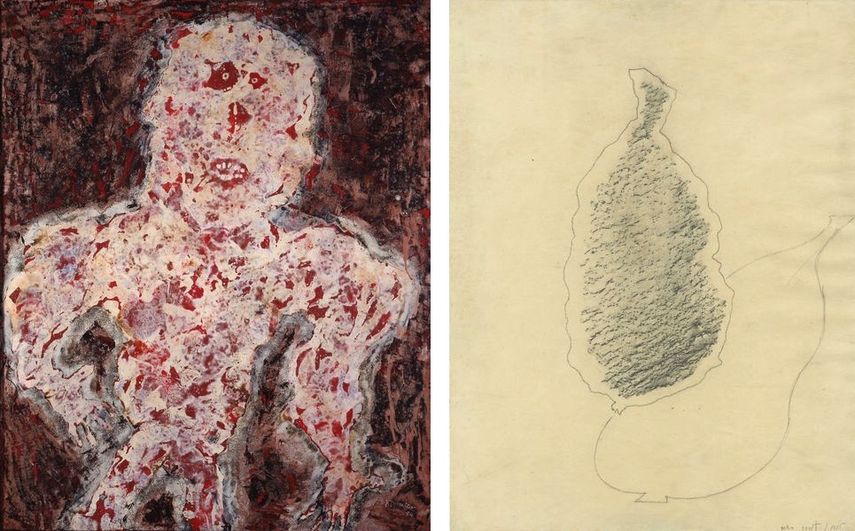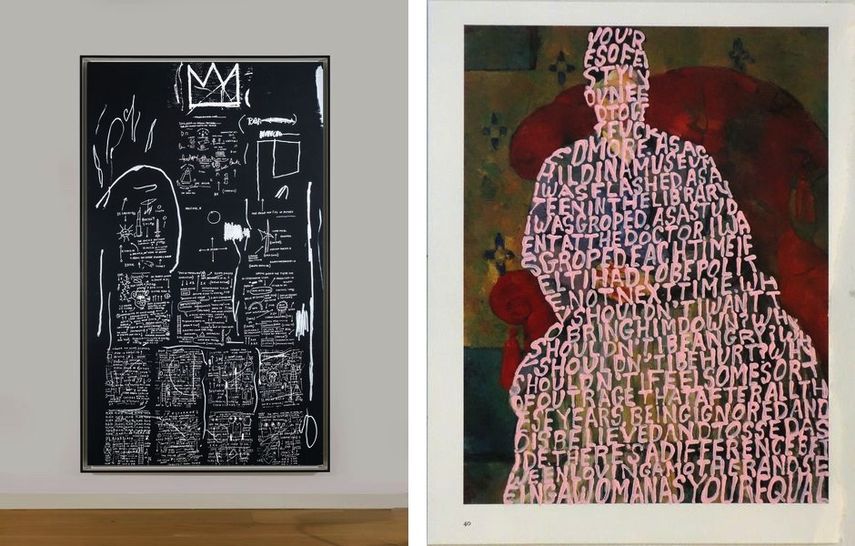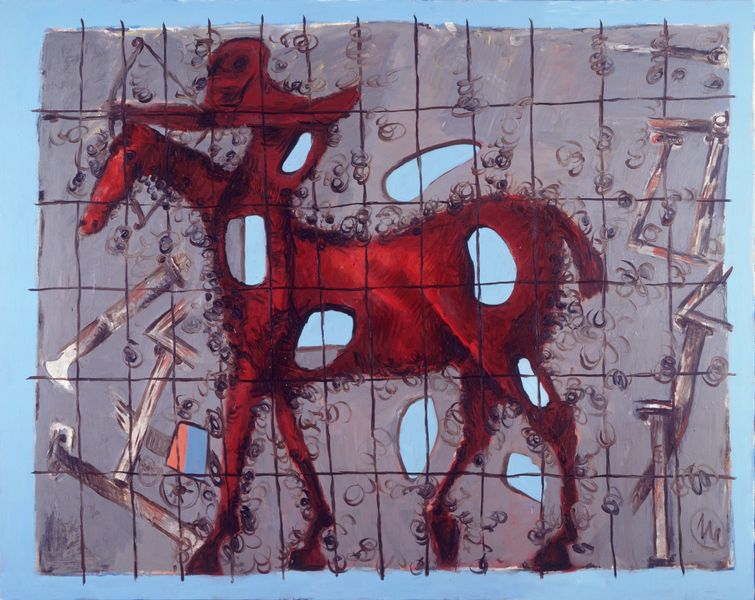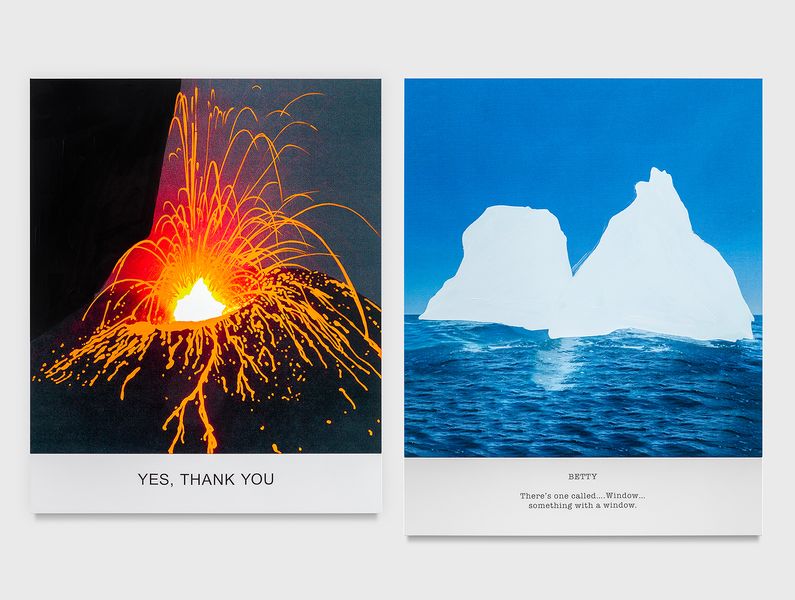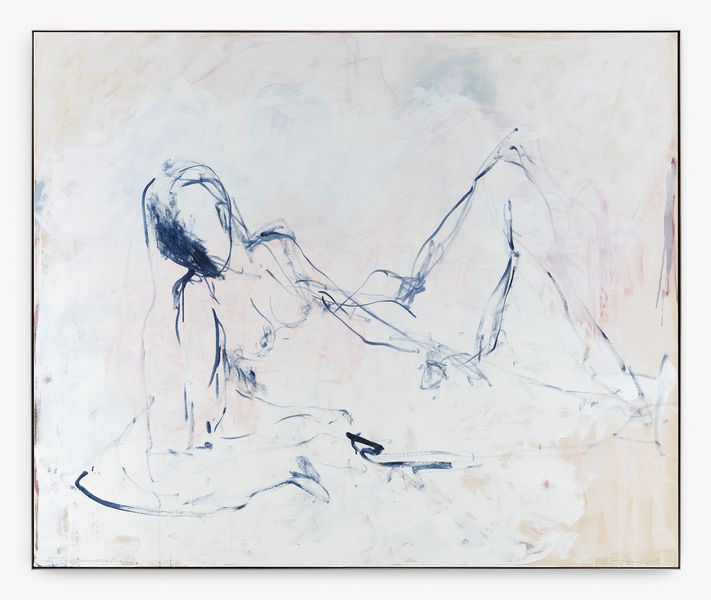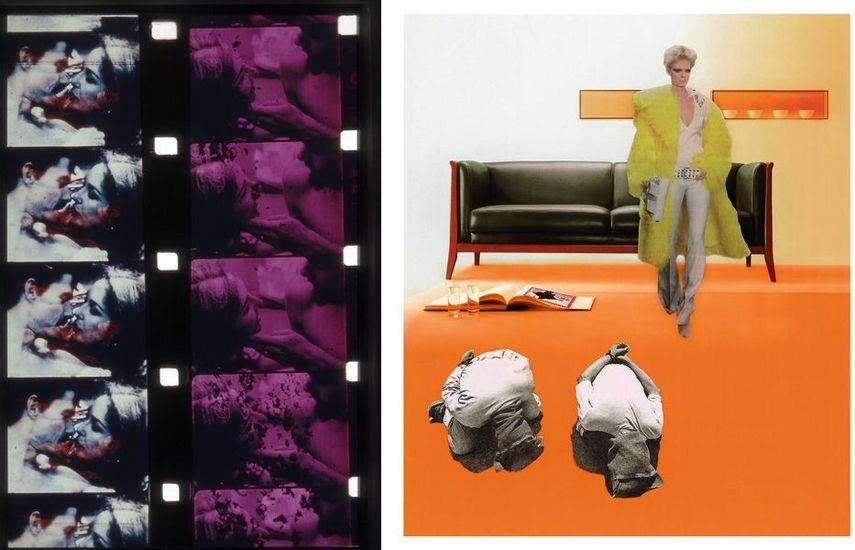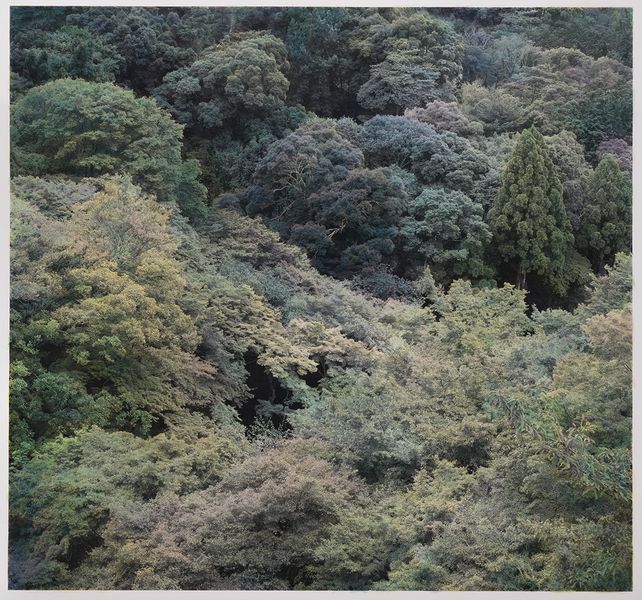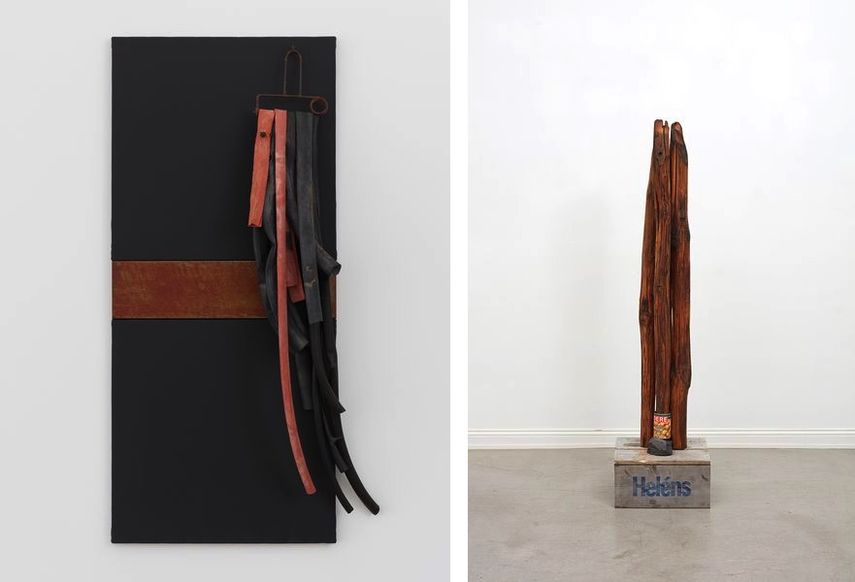 Featured images: Grand Palais, 2019. Photos by Marc Domage. All images courtesy of FIAC.