FIAC 2017 - The Leading Art Fair Returns With an Extended Global Outreach
For several days each year, Paris becomes the world capital of contemporary art with FIAC, the International Contemporary Art Fair. A veritable institution recognized worldwide, the fair is an opportunity for art professionals and enthusiasts from all over the world to discover the latest developments in contemporary art, through works by some of the most famous artists in the world. Dedicated to creating the conditions in which art can thrive, FIAC nurtures responsibility towards the past, present and future of art, but also artists, gallerists, different visitor audiences, and finally, Paris as its historic home. Taking place this October and restituting the architectural ensemble formed by the Grand Palais, the Palais d'Antin, the Petit Palais and Avenue Winston Churchill, FIAC 2017 will present an extended global outreach, reaffirming new urban geography which premiered last year.
Widely representative of contemporary creation in the world, the 44th edition of FIAC will bring together 193 galleries from 30 countries specialized in the fields of modern and contemporary art and design. The prestigious gathering of many of the very best galleries in the world at FIAC within unparalleled settings in the heart of Paris makes the capital a compulsory destination this autumn.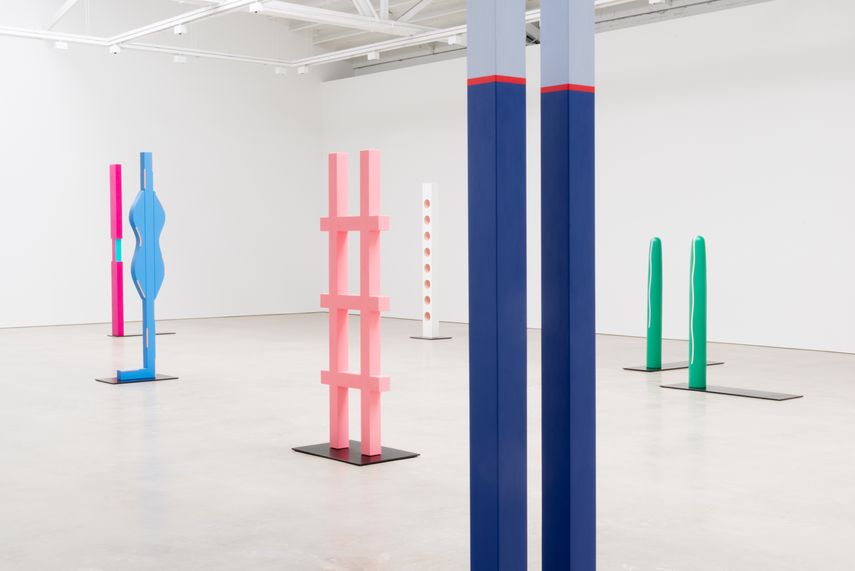 The Exhibitors at Grand Palais
Selected by a panel of internationally renowned gallerists, 193 exhibitors from 30 countries will present their roster at Grand Palais. Over a quarter of exhibitors is French, including widely reputed specialists of modern art such as Galerie 1900-2000, Applicat-Prazan, and Le Minotaure, authoritative contemporary galleries such as Air de Paris, Art : Concept, and Thaddaeus Ropac, and galleries renowned for their capacity to detect young talents such as Galerie Allen, Balice Hertling, or Marcelle Alix, to name only a few. Be sure to check out booths by influential European galleries such as Galerie Buchholz from Berlin and Cologne, Continua from San Gimignano, Lisson from London, Victoria Miro from London, and White Cube from London and Hong Kong, among others, the North American ones such as 303 Gallery from New York, Blum&Poe from Los Angeles, Gagosian Gallery from New York, London, Paris, Los Angeles, San Francisco, Rome, Athens, Geneva and Hong Kong, Lehmann Maupin from New York and Hong Kong, and Pace from New York, London, Beijing, Hong Kong, Paris, Palo Alto, and Seoul, among others. FIAC will also present a selection of South American galleries such as Mendes Wood DM from Sao Paulo, Casas Riegner and Instituto de Visión from Bogota, Asian ones such as Edouard Malingue from Hong Kong and Shanghai, Vitamin Creative Space from Guangzhou and Beijing, and PKM Gallery from Seoul, and those from Africa such as Gypsum from Cairo and Selma Feriani from Tunisia and London.
Once again, FIAC and its official partner, the Galeries Lafayette Group will renew their support for the emerging arts scene with the renowned Lafayette Sector. The program will bring together 10 galleries which will feature one or two artists. Selected from 8 countries, featured galleries are Bernhard from Zürich, Experimenter from Kolkata, Freedman Fitzpatrick from Los Angeles, Gypsum from Cairo, Instituto de Visión from Bogotá, joségarcía ,mx from México D.F., LambdaLambdaLambda from Prishtina, Queer Thoughts from New York, SCHLOSS from Oslo, and Truth and Consequences from Geneva.
FIAC has also prepared an impressive selection of solo shows, including José Pedro Croft at Vera Cortês, Sammy Baloji at Imane Farès, and David Shrigley at Anton Kern, as well as exhibitions of two artists, including Maxime Rossi and Corita Kent at Allen, Shio Kusaka and Tony Lewis at Shane Campbell, and Jon Pylypchuk and Ciprian Muresan at Éric Hussenot.
The List of Exhibitors
General Sector
Galerie 1900-2000, Paris
303 Gallery, New York
Miguel Abreu, New York
Air de Paris, Paris
Allen, Paris
Applicat-Prazan, Paris
Art : Concept, Paris
Alfonso Artiaco, Napoli
Balice Hertling, Paris
Baudach, Berlin
Thomas Bernard - Cortex Athletico, Paris
Blum & Poe, Los Angeles, New York, Tokyo
Isabella Bortolozzi, Berlin
Gavin Brown's enterprise, New York, Roma
Galerie Buchholz, Berlin, Köln, New York
Shane Campbell, Chicago*
Capitain Petzel, Berlin
Casas Riegner, Bogotá
Bernard Ceysson, Paris, Luxembourg, Saint-Étienne, Geneva, New York
ChertLüdde, Berlin*
C L E A R I N G, New York, Brussels
Sadie Coles HQ, London
Continua, San Gimignano, Boissy-le-Châtel, Beijing, Habana
Paula Cooper, New York
Raffaella Cortese, Milan
Vera Cortês Art Agency, Lisbon*
Chantal Crousel, Paris
Ellen de Bruijne Projects, Amsterdam
Massimo De Carlo, Milan, London, Hong Kong
Delmes & Zander, Köln, Berlin
dépendance, Brussels
Dvir Gallery, Tel Aviv, Brussels
Frank Elbaz, Paris, Dallas
espaivisor, Valencia
Essex Street, New York
Imane Farès, Paris*
Konrad Fischer, Düsseldorf, Berlin
Lars Friedrich, Berlin
Gagosian Gallery, Paris, New York, Beverly Hills, London, Hong Kong
Christophe Gaillard, Paris
Gaudel de Stampa, Paris
gb agency, Paris
Gladstone Gallery, New York, Brussels
Laurent Godin, Paris
Marian Goodman, Paris, New York, London
Bärbel Grässlin, Frankfurt
Green Art Gallery, Dubai*
Karsten Greve, Paris, Cologne, St. Moritz
Max Hetzler, Berlin, Paris
House of Gaga, México D.F., Los Angeles
Xavier Hufkens, Brussels
Eric Hussenot, Paris
Hyundai, Seoul*
In Situ - Fabienne Leclerc, Paris
Jousse Entreprise, Paris
Annely Juda Fine Art, London
Karma, New York*
Karma International, Zürich, Los Angeles
kaufmann repetto, Milan, New York
Anton Kern, New York
Peter Kilchmann, Zürich*
Kisterem, Budapest
Kohn Gallery, Los Angeles
König Galerie, Berlin
David Kordansky, Los Angeles*
Kraupa-Tuskany Zeidler, Berlin
Krinzinger, Vienna
Kukje Gallery / Tina Kim Gallery, Seoul, New York
Labor, México D.F.
Landau Fine Art, Montreal
Emanuel Layr, Vienna
Le Minotaure, Paris
Simon Lee, London, Hong Kong
Lehmann Maupin, New York, Hong Kong
Lelong, Paris, New York
David Lewis, New York*
Lisson, London, New York, Milan
Loevenbruck, Paris
Magazzino, Roma
Mai 36 Galerie, Zürich
Maisterra Valbuena, Madrid, Lisbon*
Edouard Malingue, Hong Kong, Shanghai
Marcelle Alix, Paris
Giò Marconi, Milan
Mazzoleni, Torino, London
Fergus McCaffrey, New York
Mendes Wood DM, São Paulo, Brussels
kamel mennour, Paris
Metro Pictures, New York
Meyer Riegger, Berlin, Karlsruhe
Mezzanin, Genève*
Francesca Minini, Milan
Massimo Minini, Brescia
Victoria Miro, London
Mitchell-Innes & Nash, New York
mor charpentier, Paris
Jan Mot, Brussels, México D.F.
Nächst St. Stephan Rosemarie Schwarzwälder, Vienna
Nagel Draxler, Berlin, Cologne
Edward Tyler Nahem Fine Art, New York*
Nahmad Contemporary, New York
Neu, Berlin
Neue Alte Brücke, Frankfurt
neugerriemschneider, Berlin
New Galerie, Paris
Nogueras Blanchard, Madrid*
Nathalie Obadia, Paris, Brussels
Guillermo de Osma, Madrid
Overduin & Co., Los Angeles
P420, Bologna
Pace, New York, London, Beijing, Hong Kong, Palo Alto, Paris
Parra & Romero, Madrid, Ibiza
Françoise Paviot, Paris
Peres Projects, Berlin
Perrotin, Paris, New York, Hong Kong, Seoul, Tokyo
Francesca Pia, Zürich
PKM Gallery, Seoul
Plan B, Cluj, Berlin
Jérôme Poggi, Paris
Praz-Delavallade, Paris, Los Angeles
Eva Presenhuber, Zürich, New York
ProjecteSD, Barcelona
Almine Rech, Paris, Brussels, London, New York
Reena Spaulings Fine Art, New York
Regen Projects, Los Angeles
Michel Rein, Paris, Brussels
Rodeo, London
Thaddaeus Ropac, Paris, Salzburg, London
Richard Saltoun, London
Esther Schipper, Berlin
Micky Schubert, Berlin
Semiose, Paris
Natalie Seroussi, Paris
Skarstedt, New York, London
Pietro Sparta, Chagny
Sprüth Magers, Berlin, London, Los Angeles
Stigter Van Doesburg, Amsterdam
Daniel Templon, Paris, Brussels
Tornabuoni Art, Firenze, Milan, Paris, London
Ubu Gallery, New York
Valentin, Paris
Georges-Philippe & Nathalie Vallois, Paris
Van de Weghe, New York
Vedovi, Brussels
Venus, New York, Los Angeles
Nadja Vilenne, Liège*
Vitamin Creative Space, Guangzhou, Beijing
Waddington Custot, London
Waldburger Wouters, Brussels*
Michael Werner, New York, London
White Cube, London, Hong Kong
Jocelyn Wolff, Paris
Thomas Zander, Cologne
Zeno X, Antwerp
ZERO..., Milan
Galerie Zlotowski, Paris
David Zwirner, New York, London
Lafayette Sector
Bernhard, Zürich*
Experimenter, Kolkata
Freedman Fitzpatrick, Los Angeles
Gypsum, Cairo*
Instituto de Visión, Bogotá*
joségarcía ,mx, México D.F.
LambdaLambdaLambda, Prishtina*
Queer Thoughts, New York*
SCHLOSS, Oslo*
Truth and Consequences, Genève*
* New participants
The FIAC 2017 Program
Launched in 2016, On Site sector will present around forty sculptures and installations in the prestigious setting of the Petit Palas and on Avenue Winston Churchill, pedestrianized especially for FIAC. Organized in close association with Cristopher Leribault, Curator in Chief and Director of Petit Palais, Paris and co-curated by Eva Wittocx, Curator at M Museum, Leuven, the sector will include works by artist Arman (Georges-Philippe & Nathalie Vallois), Peter Buggenhout (Laurent Godin and Konrad Fisher), Sheila Hicks (frank elbaz), Kim Yong-Ik (Kukje Gallery and Tina Kim Gallery), Lisa Williamson (Shane Campbell) and Erwin Wurm (Thaddaeus Ropac), among others.
Strongly committed to culture readily accessible to all, FIAC will once again present its Hors les Murs program in emblematic Parisian locations, in the Jardin des Tuileries, the Musée National Eugène Delacroix, and on Place Vendôme. In association with the Musée du Louvre, around thirty works will be presented in different spaces around Tuileries Garden, including artworks and monumental installations by de Gilles Barbier (Georges-Philippe & Nathalie Vallois), Antonio Caro (Casas Riegner), João Vasco Paiva (Edouard Malingue), Ali Cherri (Imane Farès) and George Condo (Skarstedt), among others. In addition, FIAC will develop the presence of important modernist and contemporary architectures with exceptional projects by Jean Prouvé, Christian de Portzamparc and Hans-Walter Müller, among others, installed on the Esplanade des Feuillants that borders the Rue de Rivoli. Situated in the heart of Saint-Germain-des-Prés, Musée National Eugène Delacroix will feature works of the German artist, Katinka Bock, currently in residence in Paris, presented by Jocelyn Wolff from Paris, Meyer Riegger from Berlin and Karlsruhe and Greta Meert from Brussels.  Since 2012, FIAC invites an artist to install a major artwork or imagine a specific project for the Place Vendôme. This year, the American artist Oscar Tuazon will present an in-situ project to the scale of this prestigious square.
Once again, the Fair will present Parades for FIAC, the festival launched in 2016 in association with the Musée du Louvre, the Palais de la Découverte, the Petit Palais and the Centre Pompidou. Dedicated to performative practice and interdisciplinary dialogue in contemporary art, this unique event stands at the crossroads of music, contemporary dance, performance, theatre and poetry as well as experiments in the form of live actions. It will present 19 artists, including Maria José Arjona, Ivo Dimchev, Raphaëlle Delaunay, Falke Pisano, and Robert Whitman, among others.
Accompanying the exhibition program, a three-day conference cycle will be held in the Conversation Room within the fair. This year, the Fair gives carte blanche to 89plus, an international research platform focused on innovations by the post-1989 generation. In addition, FIAC and Fondation d'Entreprise Ricard will present the eight edition of Cinéphémère, bringing together a collection of the most remarkable international artists' films.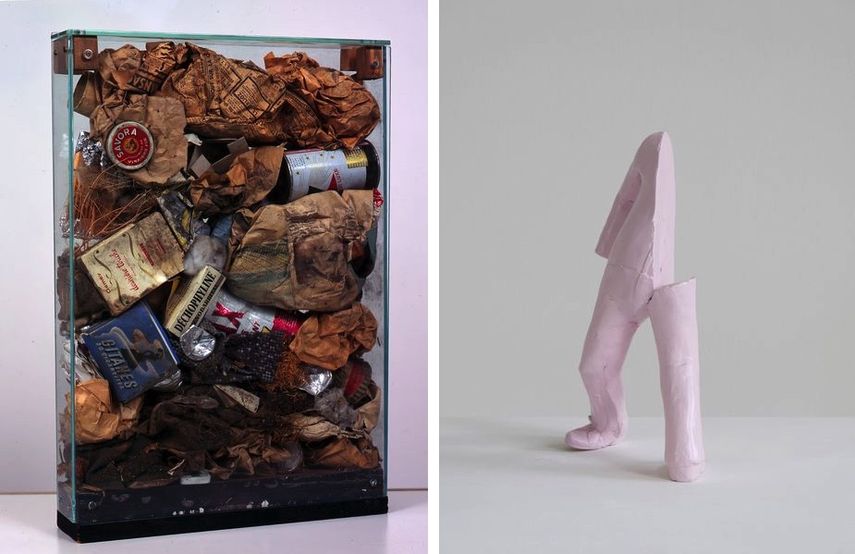 Practical Information
FIAC 2017 will take place at the Grand Palais, the Palais d'Antin, the Petit Palais and Avenue Winston Churchill in Paris from 19th October until 22nd October, 2017. The opening hours of Grand Palais will be from 12 until 8 p.m. on Thursday and Friday and from 12 to 7 p.m. on Saturday and Sunday. The opening hours of Petit Palais will be from 10 a.m. to 8 p.m. on Thursday and Friday, and from 10 a.m. to 7 p.m. on Saturday and Sunday. The price of the ticket will be € 37, and the price of the Concession ticket will be €20, while the price of the catalogue will be €35, and the entry plus catalogue will be €60. For more information, visit the official website of the Fair.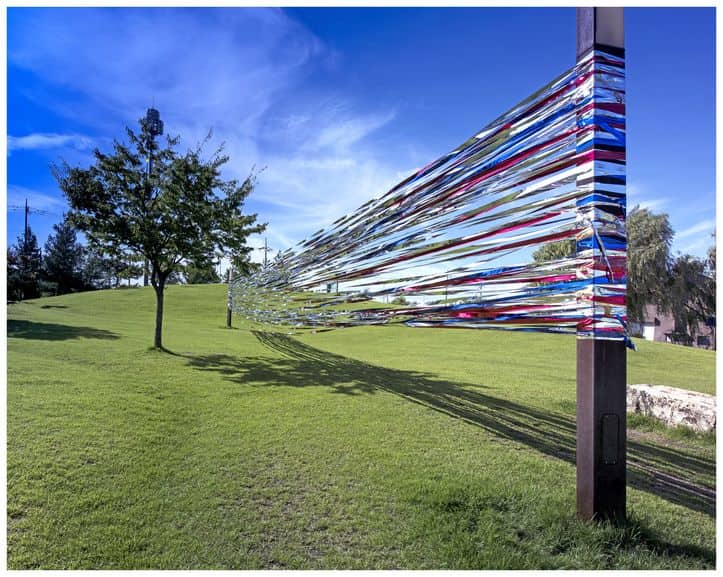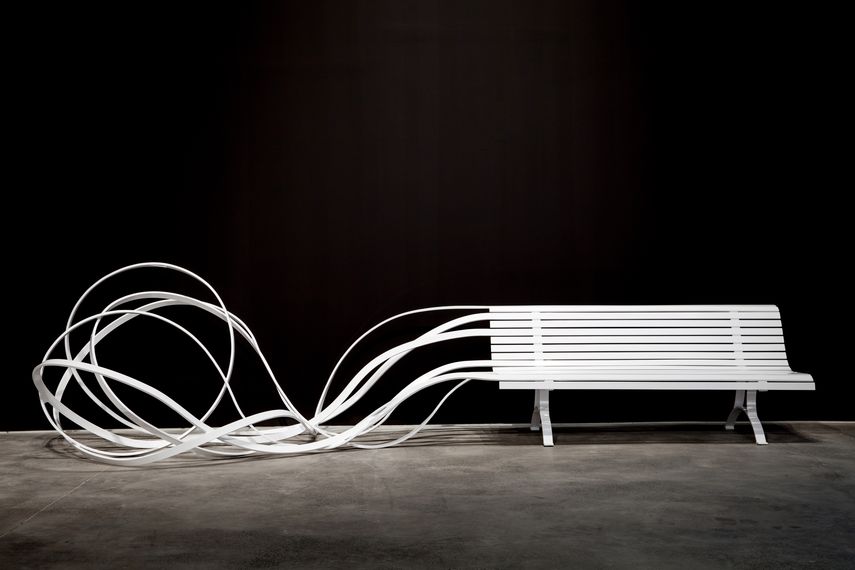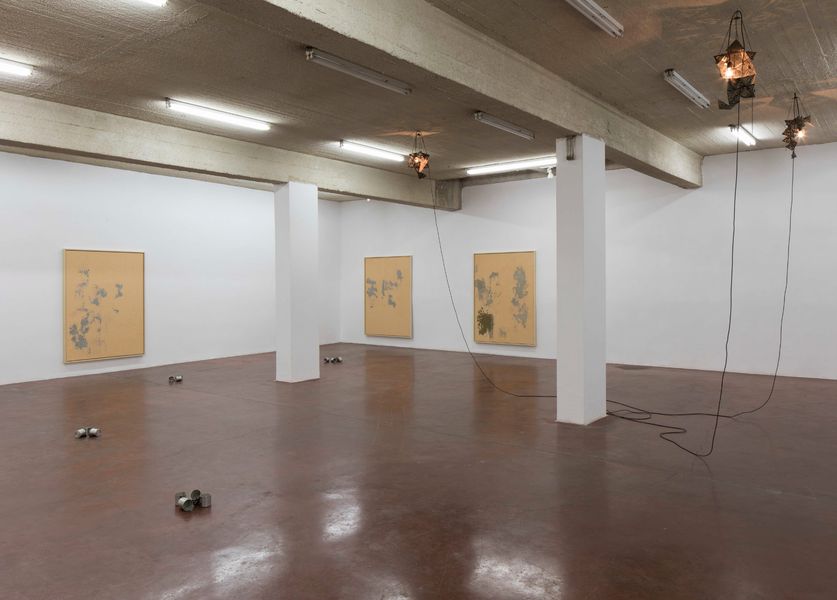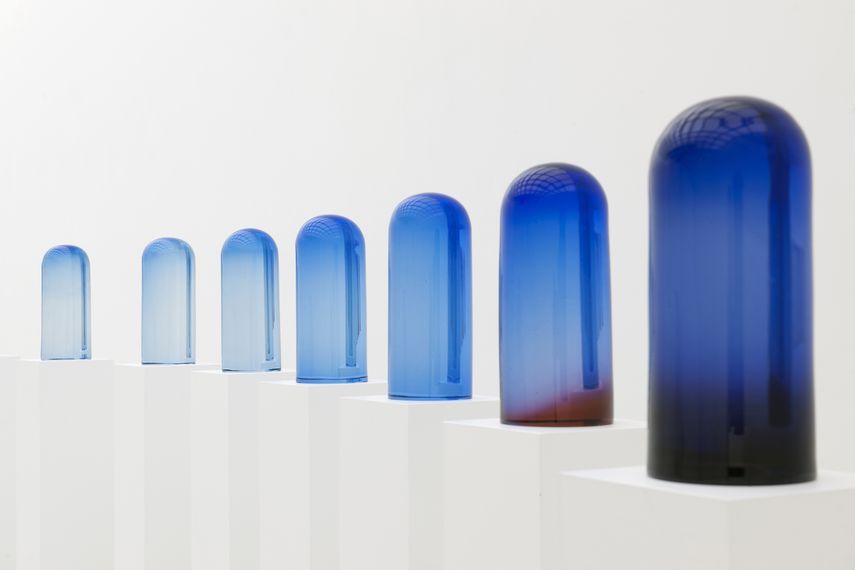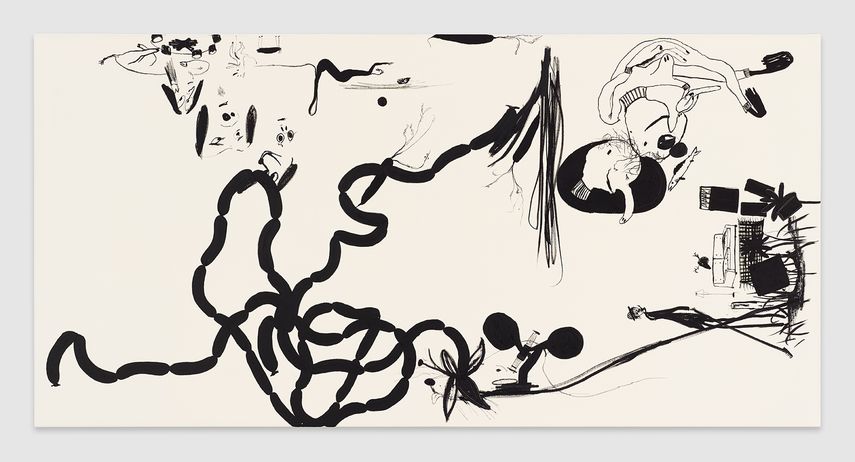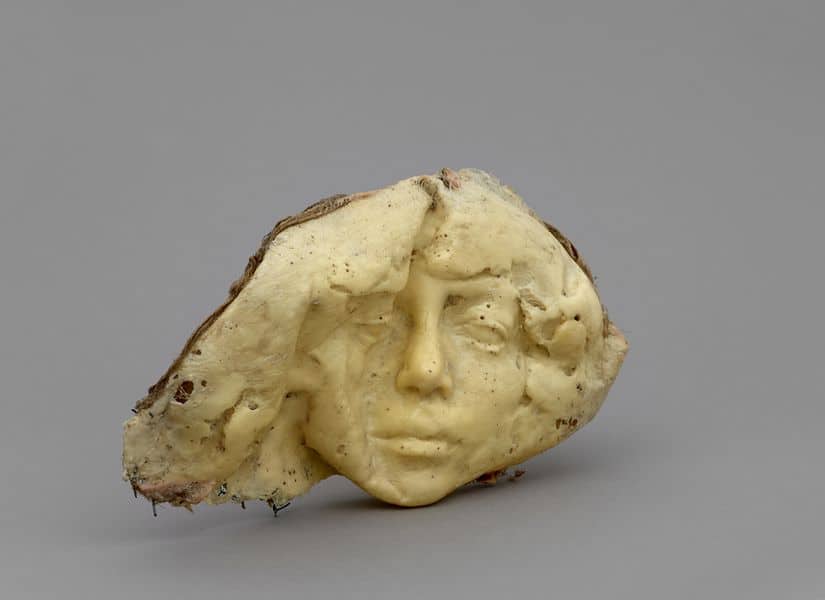 Featured images: FIAC 2017; Grand Palais © Marc Domage. All images courtesy of FIAC.