Fine Art Photography - as Valuable as Other Types of Art
Fine art photography is related to the question: Is photography art? which is almost 180 years old. Surely, deriving from an even older enigma of What is art at all?, it offers many answers. Photography has always had the advantage in the shape of a camera, and while painters and sculptors use much more elaborated techniques, they also produce very different aesthetics, and therefore their work should not be compared to taking photographs. While photography's usual aim is to preserve visual memories, accompany news articles or sell a product, there is an aspect of it called fine art photography, also often called artistic photography. It is created in accordance with the photographer's vision, and it manifests an emotion, a personal impression and a unique vision of a subject the artist has a passion for. It strives to be shown in art galleries or hung at someone's house, so it can be appreciated for its beauty and be considered – art. The result of fine art photography should be an immediate reaction, an overwhelming sensation caused by a strong visual impact.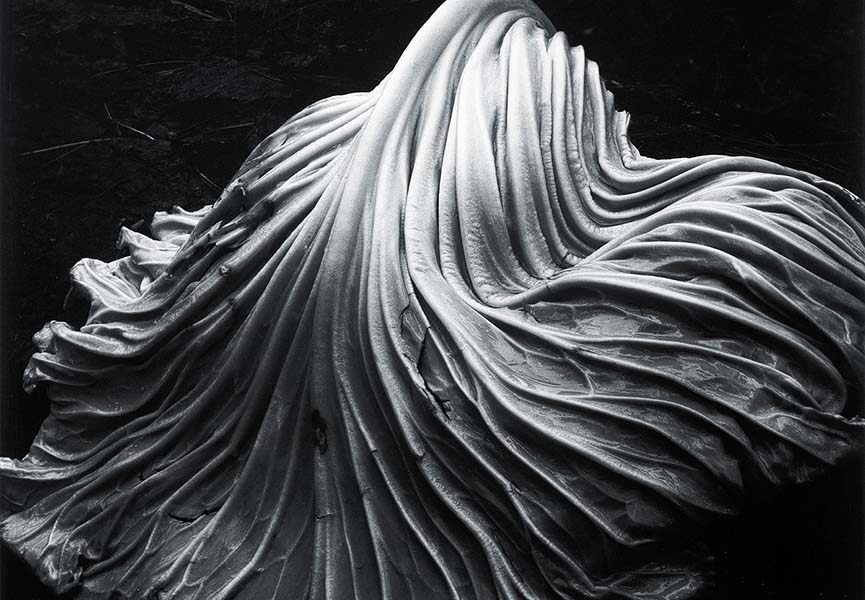 The Evolution of Fine Art Photography
Photography's journey into fine art started in the United States, where many magazines started featuring and promoting it as a new form of visual art. A few prominent camera artists were keen to show that it can be just as creative as other types of art. The most important of those were Alfred Stieglitz and Edward Steichen, who were instrumental in turning photography into fine art. Stieglitz and his wife, painter Georgia O'Keeffe, first introduced it to museum collections. In 1902, they formed an association of creative photographers, called Photo Secession and the Camera Work magazine, which was the reference point not just for photography, but for all arts until 1917. With Steichen, Alfred Stieglitz opened 291 Gallery in New York, exhibiting art and including photographs as an equal part. From then on fine art photography began to flourish and the creative freedom and artistic experiments produced remarkable works and introduced some of the biggest names in arts today – Edward Weston, Man Ray, Ansel Adams, Irving Penn, Duane Michals, Gilbert and George, Jeff Wall, Robert Mapplethorpe, Nan Goldin and many, many other great fine art photographers. Even the pictures of masters in other fields, such as fashion and photojournalism, gave some extraordinary images that overlapped different types of photography and relocated them from a newspaper into a frame and onto the wall.
From Rags to Riches
Like in any art form, there are many elements the artist takes into consideration before making an artwork. In the case of fine art photography, it is the composition, the focus, the lighting, the poses of the figures or the forms of landscape, all put in synchrony to create something unique. Very often, the camera serves merely to capture, while the fine art photographers construct the image in their mind way before looking through the lens. Whatever gear or technique the photographer might have used is disregarded, because the primary mission is to express an original idea. That idea might, or might not, be brought to perfection in post-production, whose usage in the fine art photography is frequent, if not regular. The perfect example of it is Andreas Gursky's until recently most expensive photograph Rhein II (overtaken by Peter Lik's Phantom). The artist used digital editing to remove details such as dog-walkers and a factory building. To justify photography's title of a realistic medium, the software serves to support what is already within the image. Justifying this manipulation of the image, Gursky said:
Paradoxically, this view of the Rhine cannot be obtained in situ, a fictitious construction was required to provide an accurate image of a modern river.
Fine art photography also provided a new way of paying homage to other people's art. An original approach to the matter was undertaken by Jeff Wall and his photograph titled A Sudden Gust of Wind (after Hokusai), taken in 1993. It is based on a woodcut by the Japanese painter and printmaker Katsushika Hokusai, Travellers Caught in a Sudden breeze at Ejiri. A master of staged photography, Wall photographed actors during similar weather conditions for five months, producing over a hundred photographs. He then collaged elements of the photographs digitally in order to obtain the desired poses, expressions and composition.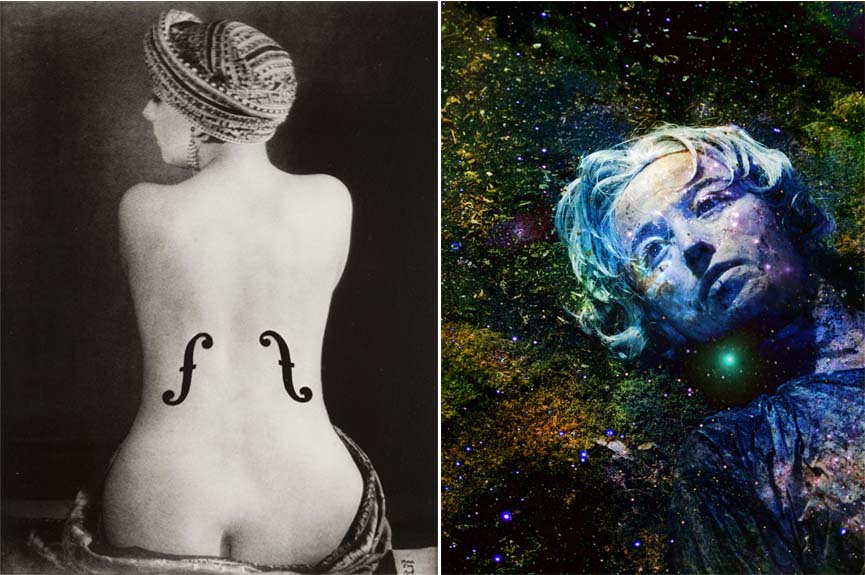 The Position of Fine Art Photography in the Art Market
The proper introduction of fine art photography to the audience within museum and gallery walls happened after The Family of Man, an international exhibition of 503 photographs from 273 photographers, put together by Edward Steichen at the Museum of Modern Art in 1955. The show then toured the world for eight years, and fine art photography started receiving a different treatment. From a more curated framing (images were now put behind glass) to specific printing processes and an increase in size, it had reached the point where it was no longer vulgar for it to be exhibited. It is also printed on a specific, fine photographic paper that adds both physical and metaphorical value to it, turning it into a real object and it changes its visual feeling. Even nowadays, big museums are giving it much more attention, increasing their exposure among collectors as well and putting it on the art market. The confidence in the modern and contemporary photography is going up, causing photographers to produce limited-edition high quality prints and photographic books to be sold at public and private auctions for gradually increasing amounts. Even though strong sales come only from traditionally big names, the buyers are also looking for young talents, whose value will hopefully get higher over time in the art of business. And although it is still much cheaper than the artworks belonging to other art forms, fine art photography continues to offer brilliant and true masterpieces and to form a priceless legacy.