Humans of the World
There is over 7 billion people in the world, and each single one of them has a unique set of fingerprints. Fingerprints have been used as a trail and trace of our existence at a certain place or as a signature for the illiterate. They cannot be replicated easily, nor they will ever be repeated in another human being. Our fingerprints are inseparable from our person, as true and undeniable testaments to our lives. Adrien Colombié, a French designer, has always been a restless, creative spirit, pursuing new experiences and acquaintances. His contemplation upon the people and life got fused with his designer's sensibility as the inspiration struck him to initiate a wonderful project he named Humans of the World. He will embark on the trip around the world on 30th July 2014 with the intention to document the stories of strangers, one each day of his journey, ending after a year, with 365 stories to tell. The crucial element in his adventure will be the documentation he will gather along the way. Photographs, writings, and videos will all be crowned with Adrien Colombié's most prized treasure – fingerprints of his conversation partners. Fingerprints are what will connect the reader and the portrayed, on both personal and universal level.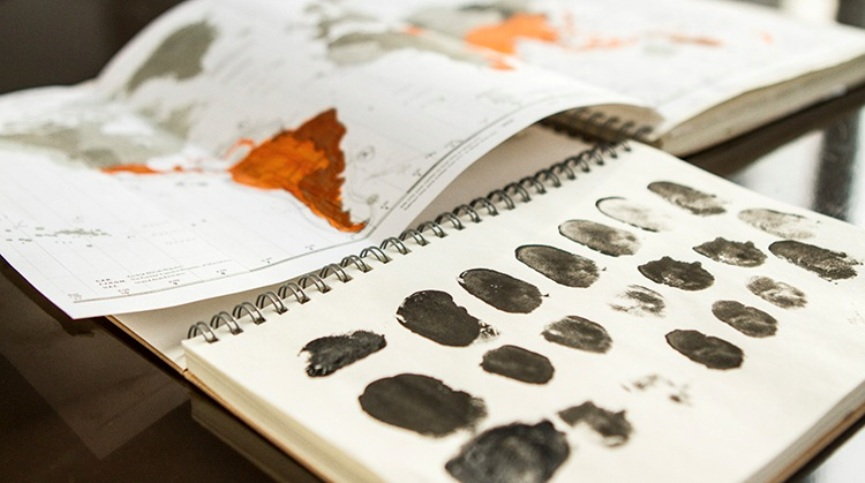 Project
Humans of the World project is a live endeavor, which will be updated daily through its Facebook page. The end of the project will be celebrated by a book publication featuring the 50 most impressive, interesting and inspiring people Adrien will meet. He describes his project as "an artistic survey of Earth's inhabitants", approaching each of his supposed acquaintances without any prejudice, treating them solely as the dwellers of the world.
The journey of Adrien Colombié will be highlighted by planned conversations with several acclaimed characters, such as a famous DJ from Hong Kong, or a former prisoner he will encounter in Bangkok.
At the moment, Adrien Colombié has managed to get 30% of the funds necessary for the release of the book and production and shipping of the fingerprints frames. His crowdfunding page allows a detailed introduction into his project everyone can contribute by sharing or donating.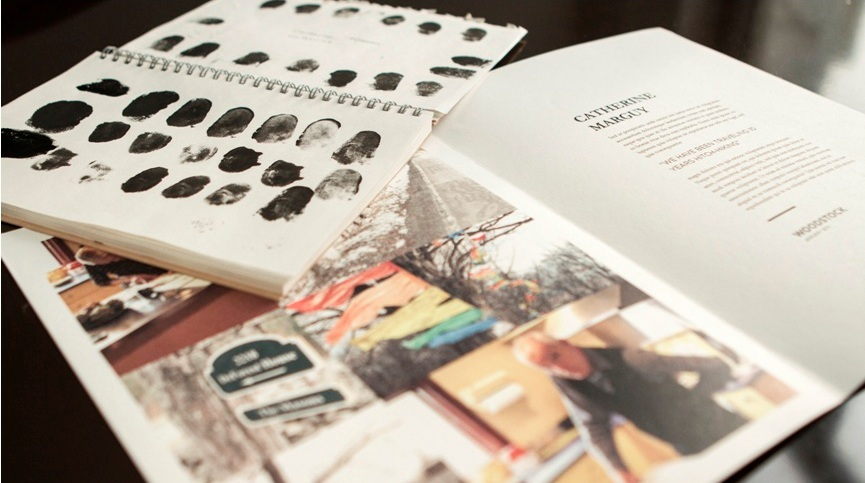 Adrien Colombié
Adrien Colombié is a French designer currently based in New York. Originally from a small town in the French Alps, this creative embarked on an international educative journey over Bordeaux, Barcelona, and Paris. He was captivated by images since the earliest of age, perhaps because he was born in a cinema, and the rapid development of digital technologies and design inspire him continuously. His core values derive from participating in competitive sports, from which he adopted basic principles of teamwork, competition and sharing. He studied at design school in Bordeaux and graduated in graphic design in Barcelona. His career was generally tied to design firms, but Adrien Colombié embarked freely on a number of freelance projects as well. At the moment, he works at a creative agency Mother in NYC, honing his skills and preparing for this life-altering undertaking of meeting the Humans of the World.