Florian Graf at Kunst Halle St.Gallen
Florian Graf moves through the world very much like a flâneur who allows himself to drift in order to observe and reflect. Concern with the emotional, intellectual and psychological aspects of space is expressed in various media ranging from drawings, sculptures and films to interventions, installations and actions in public space. Actually, Graf is particularly focused on architectonic and social situations and their reciprocal interactions. The cosmopolitan artist with Appenzell roots is constantly questioning how do we install ourselves in our lives and what are the effects that spaces produce upon us.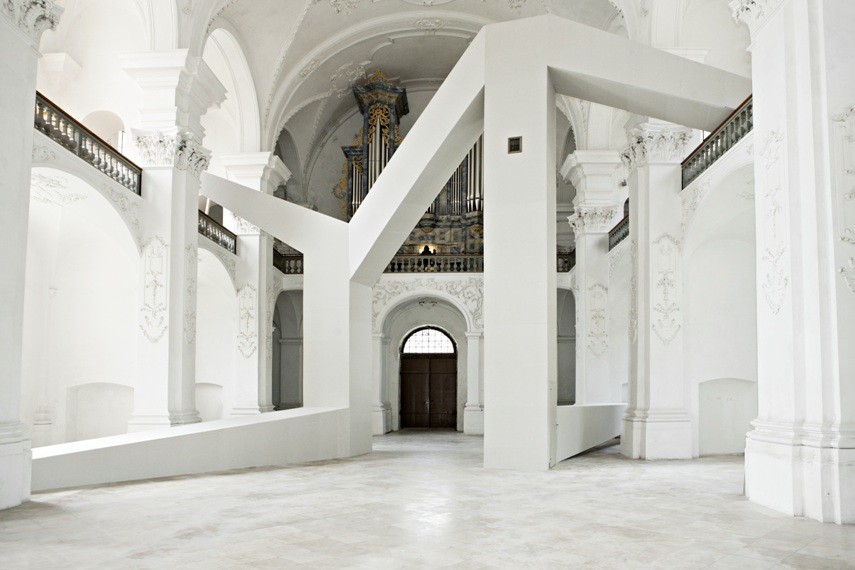 Concept Behind Art of Florian Graf
Recurrent theme in Florian Graf's artistic work – is part of his reflection on the essence and the effect of spaces and refers particularly to the changing roles that we take on as users of public, private and natural space. With architectonic interventions, display variations and material translations he critically but humorously prompts a dialogue with influential models of life and society. On the trail of conceptual and minimal art embodied in the work of Robert Morris or Karl Andre, Graf constitutes simple, yet complex, interventions woven out of various social implications.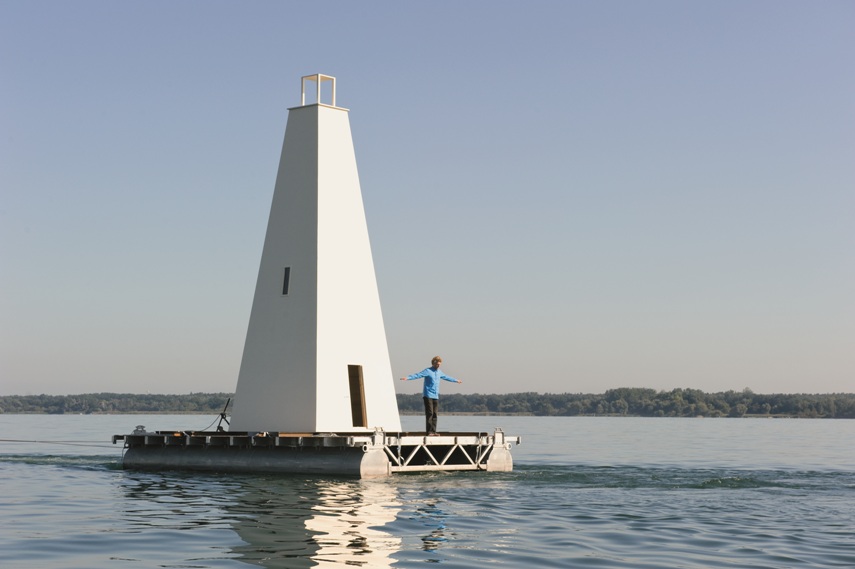 Principles of Grafs Installations
Florian Graf contemplates about the essence and the effect of public, private and natural space with the help of three forms which appear as constitutive elements of his latest work. The three forms can best be described as architectonic elements: they are columns, gateway, building and sculpture. In various materials and dimensions they take on various roles, and at the same time evoke the feeling of moving through a town. Wheatear these three forms are functional or purely decorative elements, they surely reflect Florian Graf's vision of transformative potential of public or private space. Rethinking  experience of living in urban environment towards inner sensations and thoughts serves as Grafs main agenda in his attempt of creating personal utopia. Works of Chinese artist Hu Qingyan and German Florian Slotawa are operating on similar principles.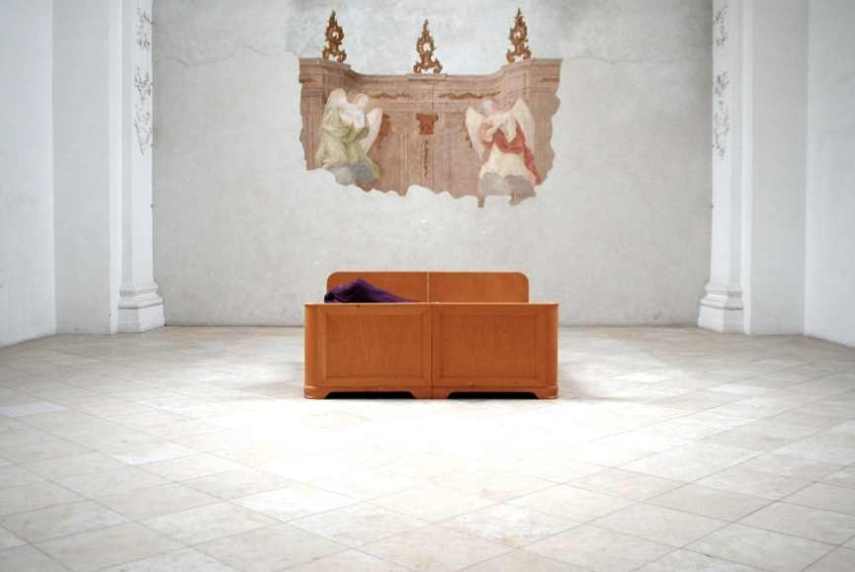 Chamber Music at Kunst Halle St.Gallen
In his exhibition Chamber Music, composed specifically for the premises of Kunst Halle Sankt Gallen, Florian Graf examines the triad of public space, private space and natural space. These fields each occupy one of the three exhibition halls. The poetic image that Graf creates leads us to reflect on how public space is altering, how desires for private and intimate space are changing and how our relationship to landscape or to "nature" has become a new challenge. The starting point for these deliberations is the observation that the life forms of our global society oscillate between old, still influential social models and the anticipation of a precarious future unconnected to clear visions. In this context, living – "installing oneself in the world" – and thus space itself becomes a question.
Installation will be presented at Kunst Halle St. Gallen  from April 18th to Jun 28th, 2015.
If you were thrilled with this article  and would like to know more about worldwide art, Sign up for My Widewalls and enjoy !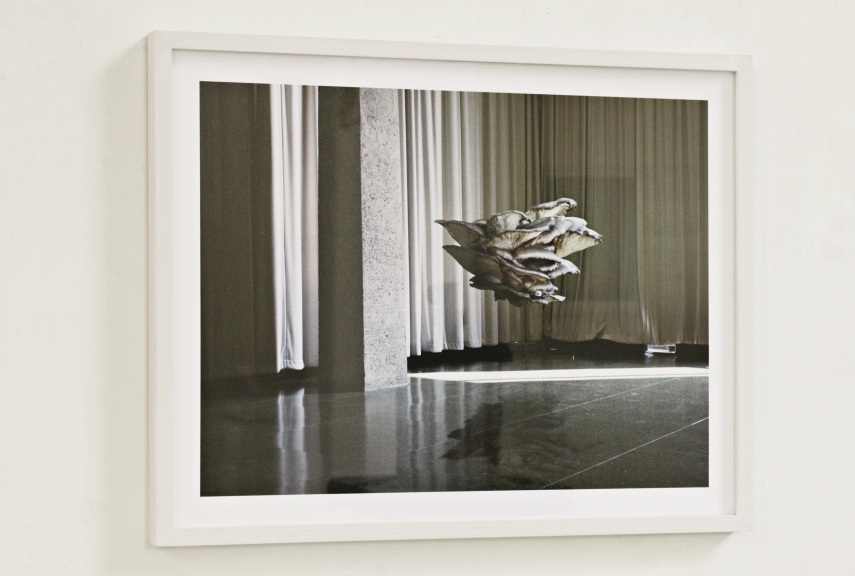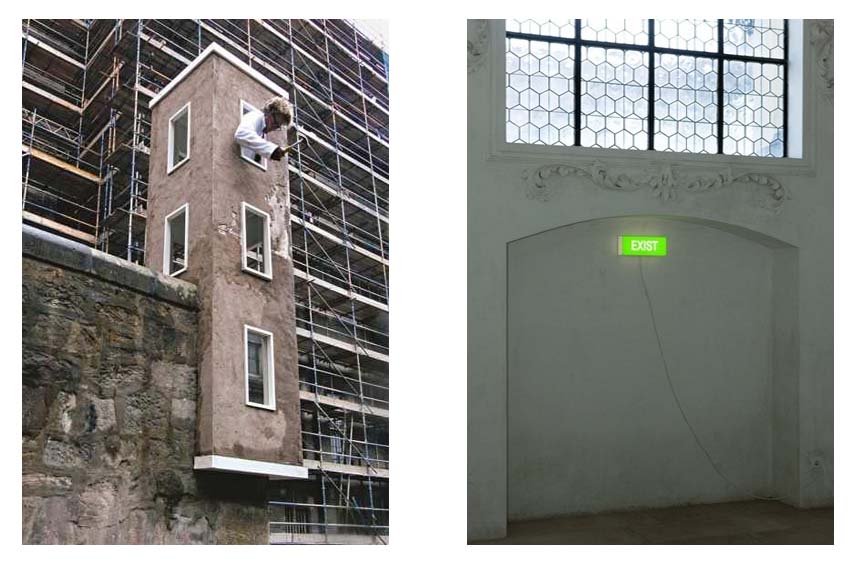 All images are courtesy of artist and WFW.